6 minute read
Top 5 considerations for designing compliant pharmaceutical websites
Taking into account these 5 common regulatory considerations when designing pharma websites will help make sure they're both impactful and approvable.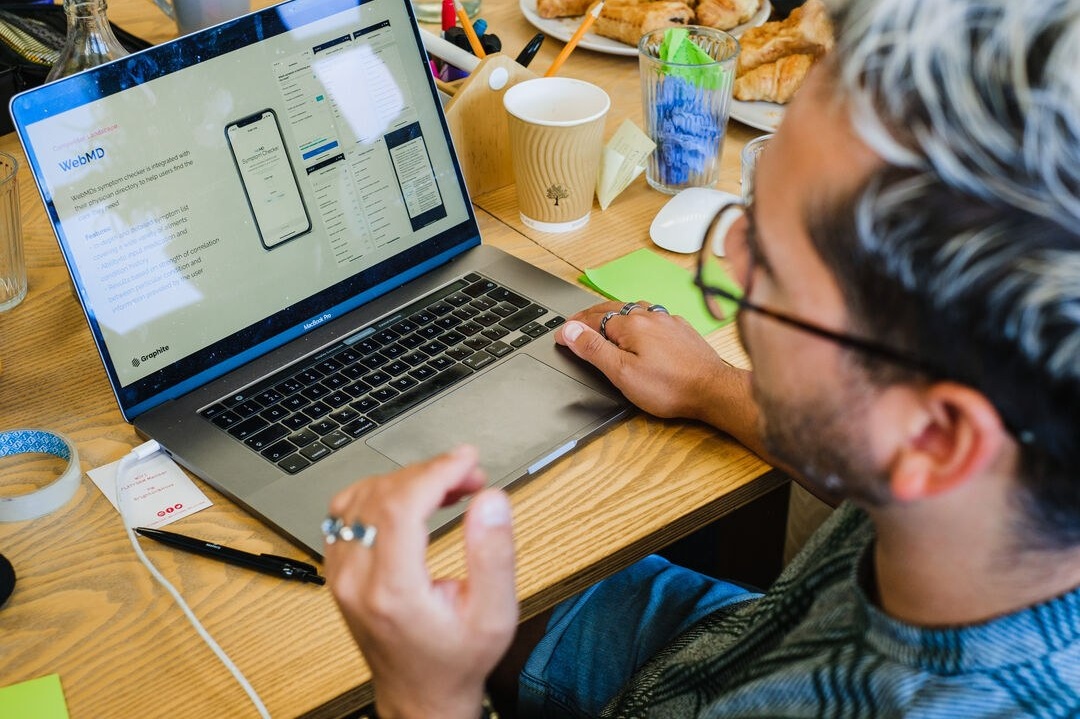 Designing websites and digital products in the world of pharmaceuticals comes with its challenges. The restrictions in place around what, where and how content can be displayed throughout a website need to be considered with regulatory, compliance and legal in mind. It can feel as if there are many hoops to jump through in order to get your pharma site live, but this can be an easier process with the right knowledge, experience and team involved.
Here, we highlight the 5 most common regulatory considerations that should be accounted for when producing websites in pharma, and share advice on how to build these considerations into your process.
It's crucial to work closely with your regulatory and compliance team to ensure that you get feedback from them early on in the process, ensuring that time and effort is not wasted in the event of issues arising.
Before embarking on any kind of design work within the pharmaceutical space, it is wise to explore the restrictions that are in place in the specific market you are working within. Different markets have varying rules and regulations regarding what can and cannot be displayed digitally, and the format it can be shown in. 
1. Potential claims
A claim is when a link can be identified between two unconnected pieces of content, which could lead to a level of misinformation.
What a claim could look like is if you had a specific piece of information about 'Product X' that is indicated for treating eczema on a webpage, but elsewhere on that webpage, you also have the name or information about a therapeutic area or disease state that is unconnected to that product, like breast cancer, then a 'claim' could be made that 'Product X' can be used to treat breast cancer.
Though it seems that often common sense would prevail in these situations, it is not considered to be enough to counter the evidence that is shown on these web pages.  In this case, we know these types of content are to be kept separate. We work closely with our clients when it comes to content placement and layouts to ensure they are compliant and in line with market rules. As mentioned before, different markets may have varying rules, so this is worth considering.
For example, in the UK market, you could display a branded piece of content relating to a specific medicine alongside another piece of content relating to an unconnected therapeutic area without any regulatory or compliance complexity. However, in the US market, the ramifications of this could lead to a claim being made between the branded content and the unconnected therapeutic area content, and so we instead need to ensure that these two types of content are always kept separate.
2. Promotional vs non-promotional content
Pharmaceutical websites designed for HCPs often contain a mix of content that is deemed to be both promotional (directed to HCPs to encourage sales, purchasing, prescribing or recommendation of an authorised medicine) and non-promotional (directed to HCPs or non-HCPs to improve patient care through the exchange or provision of knowledge on the use of medicines and related diseases).
Companies often have their own approach in how these two types of content behave with one another, but commonly they do not appear together. We often recommend that our clients put their non-promotional content on separate sub-sites in order to show clear distinction between marketing materials for their products, and scientific content to improve knowledge.
In instances where promotional and non-promotional content do need to co-exist, we've seen some of our clients have great results by clearly labelling this content for the user so they can make their own decisions about which types of content they would like to view.
We commonly use additional signposting on our clients' sites that have promotion and non-promotional content living on the same domain. This may be a pop-up that says something like: 'You are now moving from a non-promotional page to a page that contains promotional content'.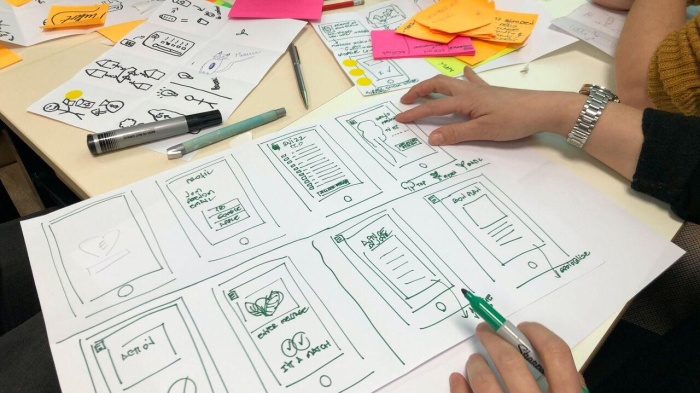 3. Adverse event reporting
Markets usually have a relevant body or company contact to deal with information regarding the reporting of adverse events. An adverse event is an unexpected medical problem that happens during treatment with a drug or other therapy. It is important for people to report problems experienced with healthcare products as these are used to identify issues, which might not have been previously known about.
Pharmaceutical websites contain this information to make the act of reporting an adverse event as easy as possible for their users. Common practice is to include a link or contact information as part of the header or footer of every page, and also include a specific page with this information on.
When it comes to building adverse event reporting into your digital designs, creating a repeatable element will help with straightforward regulatory approval. It means that regulatory and compliance can approve the component and its information once per market, and will not require reapproval on every page where it may be displayed differently.
4. Paywalls and gated content
Paywalls refer to the barrier put in place between a user and an area, or specific piece of content. These are commonly used in markets where additional information is required in order to grant access to the content or to encourage users to register in order to access high-value content such as training or to attend virtual meetings or congresses.
This 'gated' content can act as an obstacle in a user's journey, so it is important to consider how to best allow your users to quickly and easily supply the required information to be able to continue their journey. Often the path of least resistance can be making use of site-wide verification (see next item) in order to capture that information, meaning logged-in users do not experience these barriers.
We like to look at what other websites, outside of pharma, are doing to manage their paywalls. Transactional sites and news sites often use paywalls, whilst also maximising conversion. These are the websites that HCPs will likely use in their own time, and so if we can align where possible, we can ensure that the user journeys are easy and familiar.
5. User verification
As mentioned above, some content or even whole medical sites can require additional information or verification in order to allow users to view the content. 
Site tasks that are common to pharmaceutical companies, such as ordering samples of products, will require proof of medical certification. User accounts can negate the need to reenter this information every time a user wishes to carry out an order. Creating a thorough but simple registration process that captures this information is beneficial when there is the intention to extend site features to process requests like ordering or similar.
In scenarios where proof is required to access site features, the approval process will be easier if you can simply prove that this whole feature will be behind login. You can then lean on the captured information from the user that will allow you to verify that this HCP is eligible to access the content.
We also recommend using a single sign-on solution so that once a user has confirmed their identity and HCP status on one of your sites, they can then use the same credentials to access all of the relevant resources that your company offers, without the need to create a new account for each of these services. 
By keeping these considerations front of mind, you'll be better equipped to navigate the creation of compliant pharmaceutical websites that don't sacrifice when it comes to user experience and design. Working with a partner with regulatory understanding and sector expertise, you'll be able to negotiate challenges together and get things right first time. 
This isn't an exhaustive list and there are many other factors that need to be considered, including those that are individual to the requirements of local markets.
To discuss your current digital design needs in more detail, or for more information about our experience in creating engaging and compliant digital products, get in touch.   
Read more on digital product design in pharma and healthcare