4 minute read
Rapidly achieve client visions with design sprints
What is a Design Sprint and what are some of the key benefits?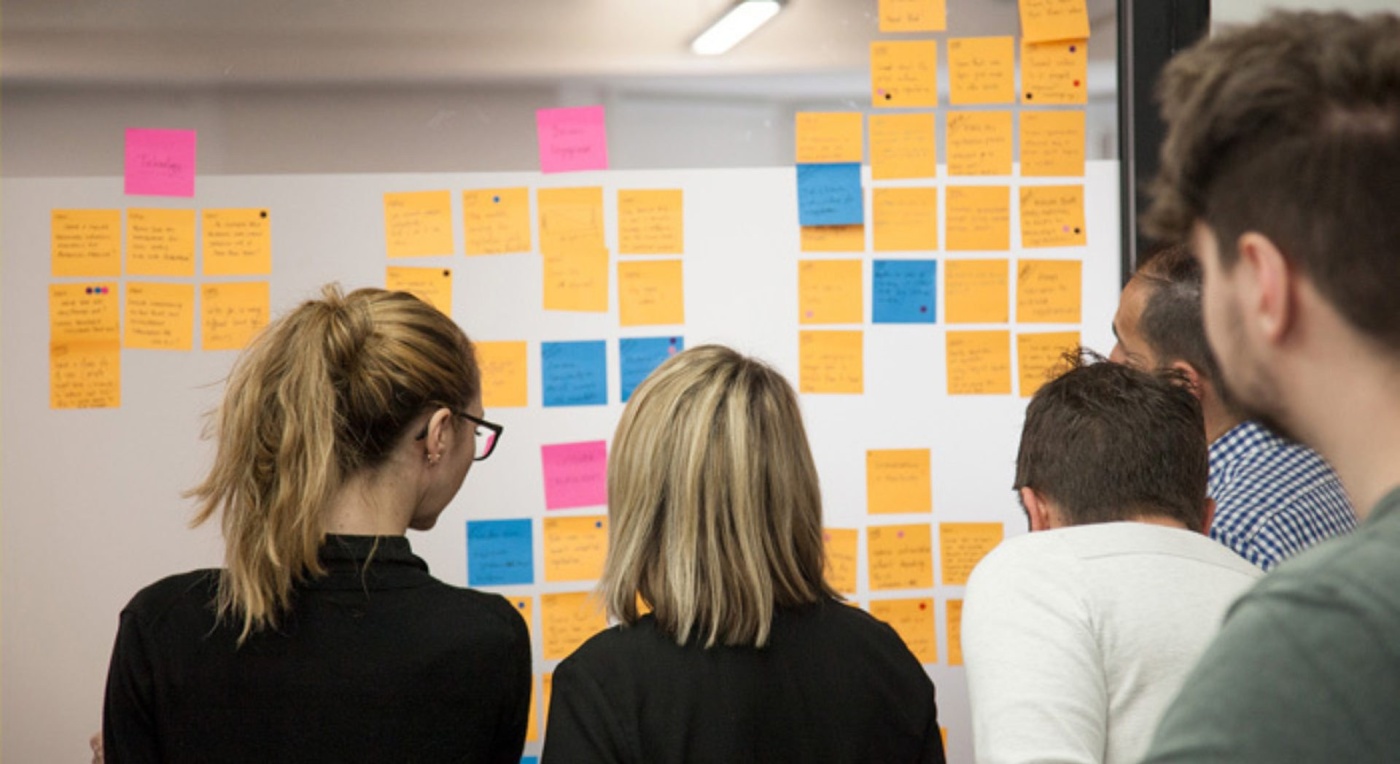 For most companies, attempting to launch an innovative new product or service is far more likely to fail than to succeed. The stats are quite bleak, with only the world's most experienced and prestigious companies managing to successfully launch a product around 65% of the time. It's understandable to see why business owners act overly cautious when it comes to choosing which ideas to invest in.
Innovation can be even be a challenge for large organisations: there are multiple teams and stakeholders to unite, as well as industry rules and regulations to navigate through. So turning ideas into digital experiences can almost feel impossible at times.
Design Sprints are a great way to combat these challenges for many businesses, creating a stronger and more stable path to launch a successful project. In just 5 days you can unite teams and stakeholders to decide on an idea, make a prototype, and test it with your end user – turning pain points into validated concepts that will add value to your customers or employees.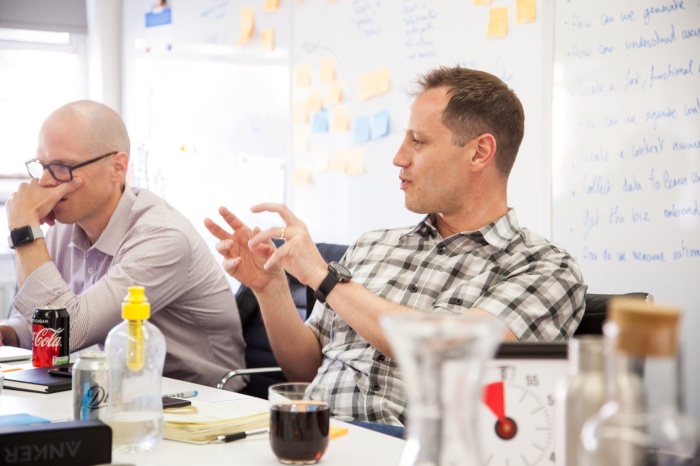 So what is a Design Sprint?
Design sprints are a short project created to unite teams to solve a company problem. They typically last 5 days – and they're extremely effective in bringing different teams and stakeholders together to solve a problem.
Getting everyone together from the get-go forms a great team atmosphere, which stops the project from stalling or breaking down completely when more people are introduced later down the line.
What happens over the 5 days?
Not all design sprints are structured the same way, but there's always a clear plan for each day of the sprint, so everyone knows what needs to be done over the five days. They often look like this:

The 5 benefits of Design Sprints
1. Save money, resources and inspire team morale
Indecision – or making a poor decision – will drain your budget. Investing in unproven ideas are highly likely to eat up your time, money, and effort – all without a successful end product. Design Sprints will always save you more than they will cost you.
2. Show your product to the people that matter
Placing your product/prototype in your customers' hands can rapidly build excitement and backing for your product. Their feedback will also give you the insights you need to make any adjustments. Too many businesses fall into the trap of thinking that they know what their customers want. Nobody knows this – until you have something to show them.
3. Achieve more in less time time
As Design Sprints bring everyone together to decide on an idea, through to prototyping, there's no waiting around for endless back and forths between different departments.
4. Products make a stronger impact
Great ideas become great digital experiences. As all departments are working together from the start, your ideas won't get diluted with the process constantly being interrupted by other departments
5. Improved working relationships
Getting to mix with different colleagues and stakeholders will strengthen team morale. You'll get to know each other better, which should help speed up your future projects.
Talk to us about a Design Sprint
Want to unite your team to rapidly validate your ideas in a collaborative way? Visit our Design Sprint page to learn more or contact us today.