5 minute read
Keeping sight of what's important: giving back in 2021 and 2022
We reflect on how we were able to give back as an agency and support the causes that matter to us in 2021, and our plans to continue this in 2022.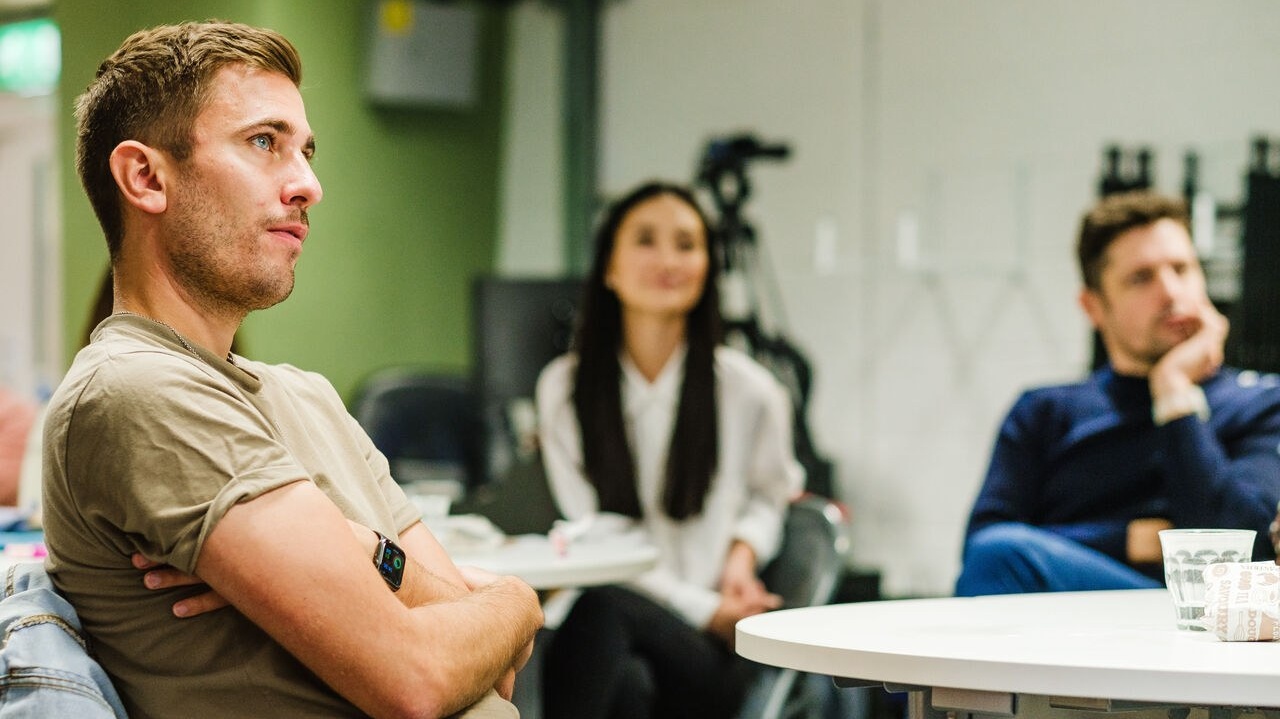 As we start this New Year — feeling rested and rejuvenated after a much needed break — we've been reflecting on how we were able to give back collectively and support the causes that matter to us in 2021. As we grow and experience success as an agency, we're committed to passing this on. 
Restructuring our community engagement committee 
Last year, we overhauled our CSR commitments with the formation of 4 new focus groups centred around the issues that matter most to our team: 
Environment: tackling how we can reduce our environmental impact as an agency and as individuals.
Diversity and Inclusion: sharing resources and undertaking training to drive forward a more diverse and inclusive workspace.
Future Talent: supporting young people as they take the first steps in or towards their careers, including things such as mentoring, work experience, and collaborating with third-parties. 
Health and Wellbeing: how we can look after each other and promote good mental and physical wellbeing, in and out of work. 
We also focus on Charities, offering the team the chance to put forward initiatives and organisations that they think we should get behind across any focus area. 
Colleagues from across the agency have put themselves forward for these groups and will be responsible for coming up with innovative ways that we can support each initiative both as an agency, and as individuals, in 2022. 
Here's some of what we achieved last year, and our hopes and plans for the next. 
Environment
In late 2021, we partnered with Ecologi and joined their 'Climate Positive Workforce' pledge. Ecologi offer carbon offsetting for businesses of all sizes. We're delighted to now be offsetting the carbon footprints of all our team members, as well as any business travel that takes place. We're now planting trees and supporting climate projects as an agency on a monthly basis, with extra donations to celebrate milestones such as new business wins, or the personal successes of our staff. Read more about Ecologi and what they do here, or check out our 'virtual forest'!
Last November, we also challenged the team to take on two weeks' of sustainability challenges to mark the COP26 conference in Glasgow. The whole agency got involved, sharing how they got on and the new products, recipes and lifestyle changes they discovered with the rest of the team. 
The team getting involved in our sustainability challenges for COP26. 
Diversity and Inclusion 
Ensuring diversity and inclusion across our agency is a key commitment for us as we move into 2022. This applies to different areas — the makeup of our teams, our agency culture, the way we market and talk about ourselves, our visual identity, our hiring practices, amongst others. 
Last year, we reached out to Watch This Sp_ace to help us host our first diversity and inclusion workshop in October. The workshop focused on addressing Unconscious Biases, and led to interesting and important conversations taking place across our teams. The Watch This Sp_ce team also shared tonnes of useful resources which were circulated to the team. 
In August, we designed and shared an infographic all about the history of the Pride movement in our home city of Brighton. In March, we created an eBook on 'Inspirational Women of Our Time' in honour of International Women's Day. 
In 2022, we'll be continuing with our focus on diversity in recruitment and inclusive communication across the agency. 
Mo and Allegra of Watch This Sp_ce presenting a training session on Unconsious Biases.
Future Talent 
We passionately believe in nurturing future talent and equipping young people with the practical skills they need to succeed in their careers and further education through exposure to real businesses and ways of working. 
This year, we ran two successful work experience programmes for young people in the local area. We devised a mock client brief with specific focus areas based on the interests of the candidates, whether in design, marketing, account management, user research, or elsewhere. We were delighted to get great feedback from the students involved, and to have so many colleagues from across the agency getting involved. 
In July, we took part in the week-long 'Hello Future' event organised by Coast 2 Capital and Spear Brighton, where some of the team took part in panel events sharing their career journeys, experiences and tips for future success. 
For the 5th year running, we also got involved in BIMA's Digital Day initiative, with three team members spending the day at Steyning Grammar School in Sussex, hosting a workshop for a class of students on how technology and digital solutions could help people to live more sustainable, environmentally friendly lives. We were incredibly inspired by the innovative solutions that the student teams came up with.
Some of the team also took part in mentoring initiatives in partnership with organisations including the University of Sussex, and The Youth Group. 
We finished the year by becoming one of the first 50 companies to sign the Wired Sussex Skills and Talent Manifesto, pledging our commitment to working individually, and collectively, to achieve the aim of making Greater Brighton the best place in the UK for anyone to have a fulfilling career in the digital sector. 
Some of the team taking part in BIMA Digital Day 2021 at Steyning Grammar School. 
Health and Wellbeing 
Throughout the year, we've been running free monthly virtual yoga classes for the team hosted by one of our Project Managers — and qualified yoga teacher — Lyns. 
We've also trained up one of our team members as a Mental Health First Aider. Their role will be to act as a point of contact for an employee who is experiencing a mental health issue or any emotional distress. The interaction could range from having an initial conversation through to supporting the person to get appropriate help, and is completely confidential. 
For Mental Health Week in 2021, we published an article of tips on how to look after your mental wellbeing after some of the team were able to attend a talk with Ria Ingleby of Headspace. 
In 2022, we'll be investing time in our line managers across the agency to undertake stress and resilience training, as well as rolling out a full company Wellbeing Policy for the whole team. 
Charities 
For the last 12 months, we've been committed to the 1% pledge, donating 1% of profits and time to charitable initiatives. Each month, we've asked the team to put forward suggestions for charities that are important to them, then voted as a team to determine the proportional split for the donation. We're proud to have donated to 35 charities working across a wide range of areas. In 2022, we'll be evolving this pledge to be 1% of 'capability', and seeking to donate specific services that we specialise in, such as Innovation Workshops or Design Sprints.  
In September 2021, we help a month-long 'Virtual Stem Cell Donor Drive' in partnership with blood cancer charity, DKMS, where we encouraged our team and wider network to sign up to the stem cell donor register. Increasing the numbers of donor sign ups it vital to improve the chances of finding a match for people with blood cancer who are in need of a stem cell transplant as part of their life-saving treatment. 
After the success of our virtual donor drive, we're now also looking forward to kicking off our first ever 'pro bono' client project in Spring 2022, working with DKMS to help them improve the return rate of their stem cell donor kits. 
We're also delighted to have recently partnered with YMCA Downslink Group and will be supporting them throughout 2022 in the important work they do with vulnerable young people in Sussex and Surrey. 
 
We can't wait to get going with all these initiatives in 2022, and look forward to collaborating with lots of incredible organisations and people along the way. 
Follow us on social media, or sign up to our newsletter to keep in the loop about all we get up to in 2022.