4 minute read
Why Work With Graphite? Our Approach to Building Winning Client Relationships
The Graphite Squads ensure our clients get continued support and contact from the same team of experts - right from the very beginning.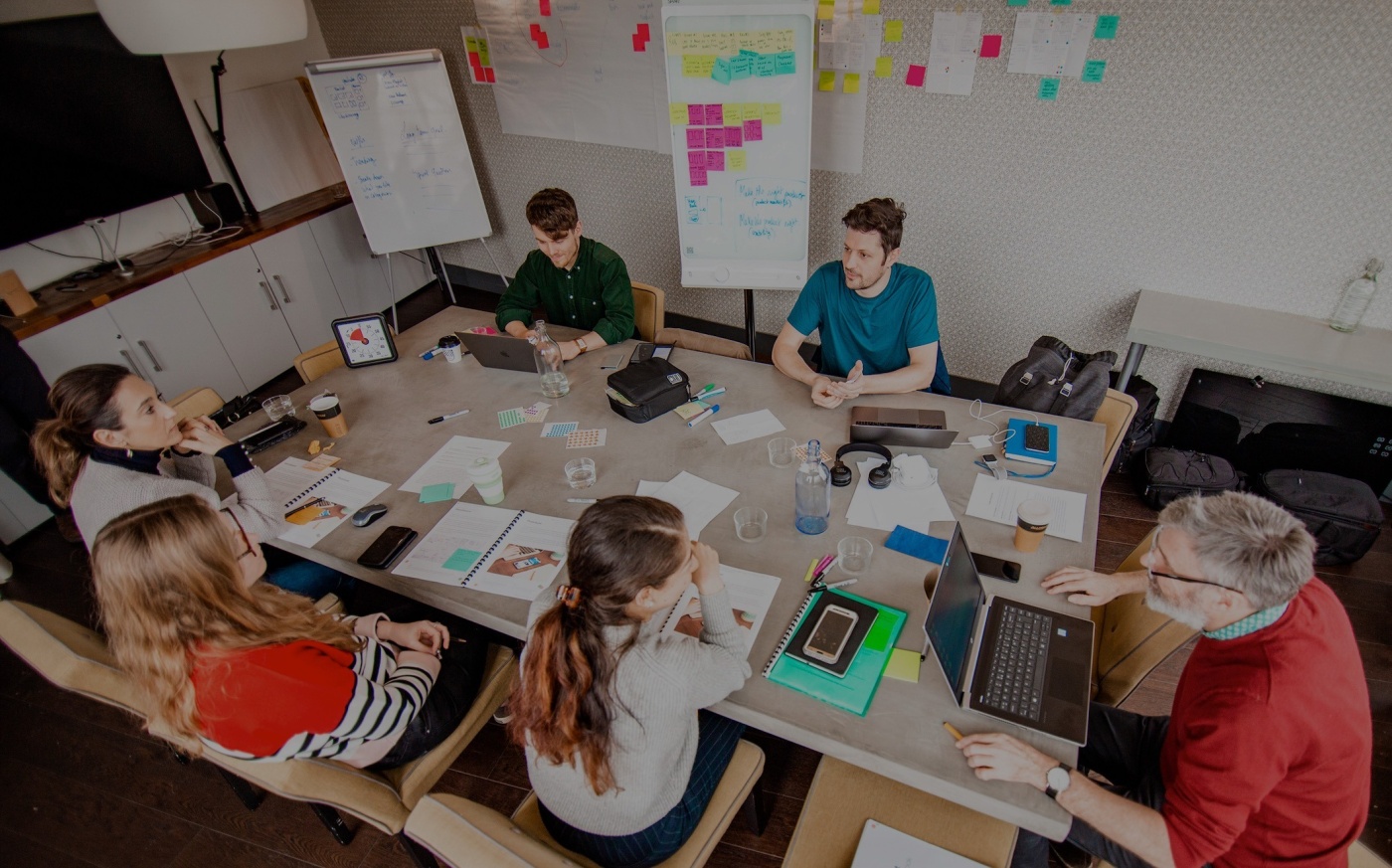 by

Rob Verheul
09 April 21
Before we made the change to squads, our setup was much like any other agency; with a Client Services team focused on supporting client relationships, and Design teams working on delivering the work in partnership with the Project Managers. Whenever a new need arose, the teams would look to find team-member availability, and book them in; negotiating clashes and changes as necessary, and spending considerable time on briefing, and managing quality control.
As we continued to grow this became more difficult. Wanting to push for higher quality, at a faster pace - it was becoming challenging for the teams. Due to the way we were configured, everything took a lot of effort to get done.
18 months later, Graphite has doubled in size (in both revenue and headcount) our clients are more satisfied with our work, and our teams are more satisfied with their employee experience.
So what changed?
Creating Client Squads To Enhance Customer Experience
Graphite embarked on a new path, one aligned with a revised growth strategy.
At the heart of it was the adoption of a squads structure; squads are decentralised, non-hierarchical teams composed of individuals with different skill sets, fully dedicated to a single client's (or project's) success.
Unbeknown to many of us at the time, Spotify had launched the model; dubbed 'Spotify Squads', dedicated to specific products and objectives, formed of 'Tribes, Chapters and Guilds' as ways of grouping the types of talent required.
At Graphite, these squads include a minimum of one designer, one account manager, and a part-time project manager, however they can be much bigger - today we already have a squad with 12 members from different departments.
Very quickly, we recognised the benefits of structuring ourselves in this way, and have noticed a strengthening of our Client Experience and Agency Operations.
How Graphite's Squads Benefit Our Clients
Trust in Graphite increases because clients are working with a consistent, dedicated team who they get to know
The agency can quickly give clear timelines, because scheduling is far more predictable
The volume of output increases, and therefore cost per deliverable decreases, as the time for briefing was reduced to a minimum, thanks to individuals picking up where they left off
Quality improves due to a greater understanding of the business, and its purpose in achieving the vision
Clients receive proactive ideas more often, as the talented team have a better contextual understanding, and can use their talents to highlight challenges and opportunities
What Are Our Squad Clients Saying?
"Great commitment and creativity from the team. True partners."
"Always available and open to ideas. Very focused on meeting customer needs."
"Great collaboration and a dedicated team."
How Graphite's Squads Benefit Our Team and Agency Operations
Individual's expertise develops faster, as the squads can pinpoint the skills that are required to support each client relationship, and invest in the training of individuals
Team-members are happier as they are able to understand the needs of the client more fully, and to produce higher quality work, which is more rewarding
Successes mean more to team-members as everyone had played their part in achieving it
Scaling is faster, as the squad can recognise quickly when they needed extra input, and are empowered to source freelancers, or recruit new talent
On-boarding is faster, as when new people started they joined a team that fully understood the challenges and opportunities, and could help them get up to speed
"The squads work really well; starting with the workflow, as well as having clarity on what's going to happen. I've been blown away by the openness, friendliness and support." A new starter in a growing Graphite Squad
What's Next for Squads and Graphite
Graphite is completely dedicated to satisfying the needs of its clients, and this structure is just one way we will go about it.
We anticipate continued growth through continued investment in our talented team, adding talent in the coming months to further enhance our capability. 
We look forward to making new squads for new clients. Our team-members will look forward to providing a class-leading client experience for them too.
Get in touch if you're a healthcare or pharmaceutical brand and want to learn more about how our way of working will help you create the right CX to better engage with HCPs and patients.