Innovation Workshops
Innovation workshops provide a way to explore new ideas through practical exercises and research.
Based on a tried and tested approach, they offer a focused yet creative environment for your team to collaborate and formulate ideas into a future plan to solve business and customer problems.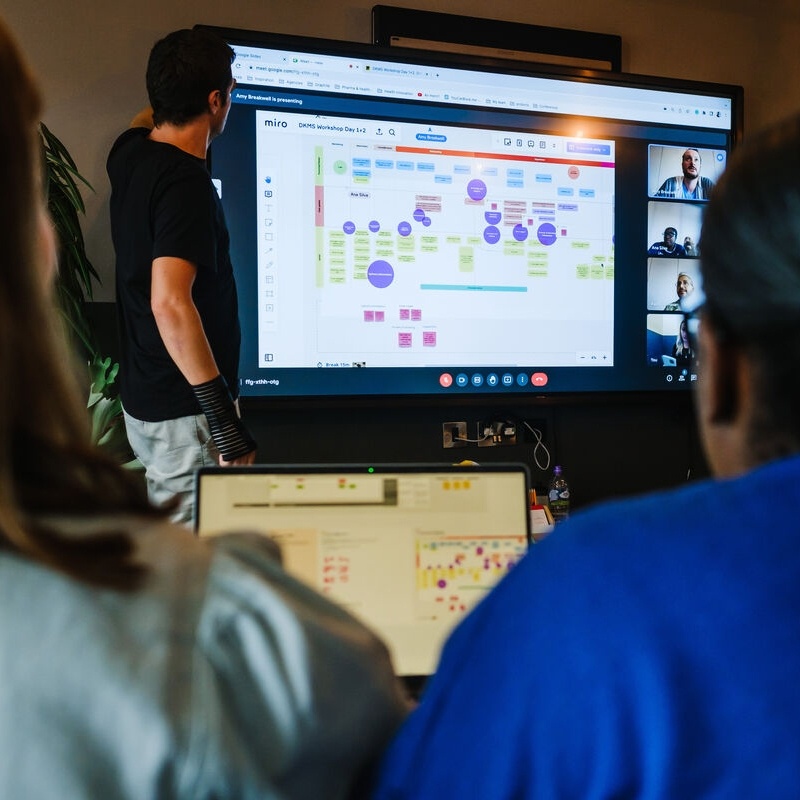 Service details
Deliverables
We'll facilitate an in-person or remote workshop for your team. Prototypes and research findings are presented at the end and packaged up as ready-to-share assets to take your projects forward.
Benefits
A platform encouraging better internal collaboration and communication; driving innovation and creativity to solve business and customer problems.
What is an Innovation Workshop?
An innovation workshop is a facilitated session that focuses participants on brainstorming, problem identification, and rapid prototyping of solutions.
Innovation comes most naturally when we are encouraged to adapt and react with limited resources. The workshop process provides a structured framework to promote innovation and creativity across your cross-functional teams.
Our workshops take a solution-focused approach to solving customer and business problems. They are structured to include design-thinking principles, ideation through practical exercises and testing with real people.
They usually take place over 2 – 5 days, but can be adapted to a shorter or longer time frame to fit your needs, and run either in-person or remotely using collaborative tools and software. If you're new to Graphite, we'll make sure to spend time with you before the workshop to truly understand your specific challenges.
How will an Innovation Workshop help you?
In today's environment, companies need to continuously progress ideas and create new solutions to meet and exceed the expectations of their audiences and remain competitive.
An innovation workshop will help teams collaborate to drive change. You'll bring people and perspectives together in a highly creative environment to apply innovative new solutions to both customer and business problems.
Facilitating the sessions, our experienced teams of strategic and design experts will work to keep your teams aligned and moving forwards. We act as the voice of the patient or HCP throughout to ensure that all solutions answer their needs, as well as aligning with organisational goals.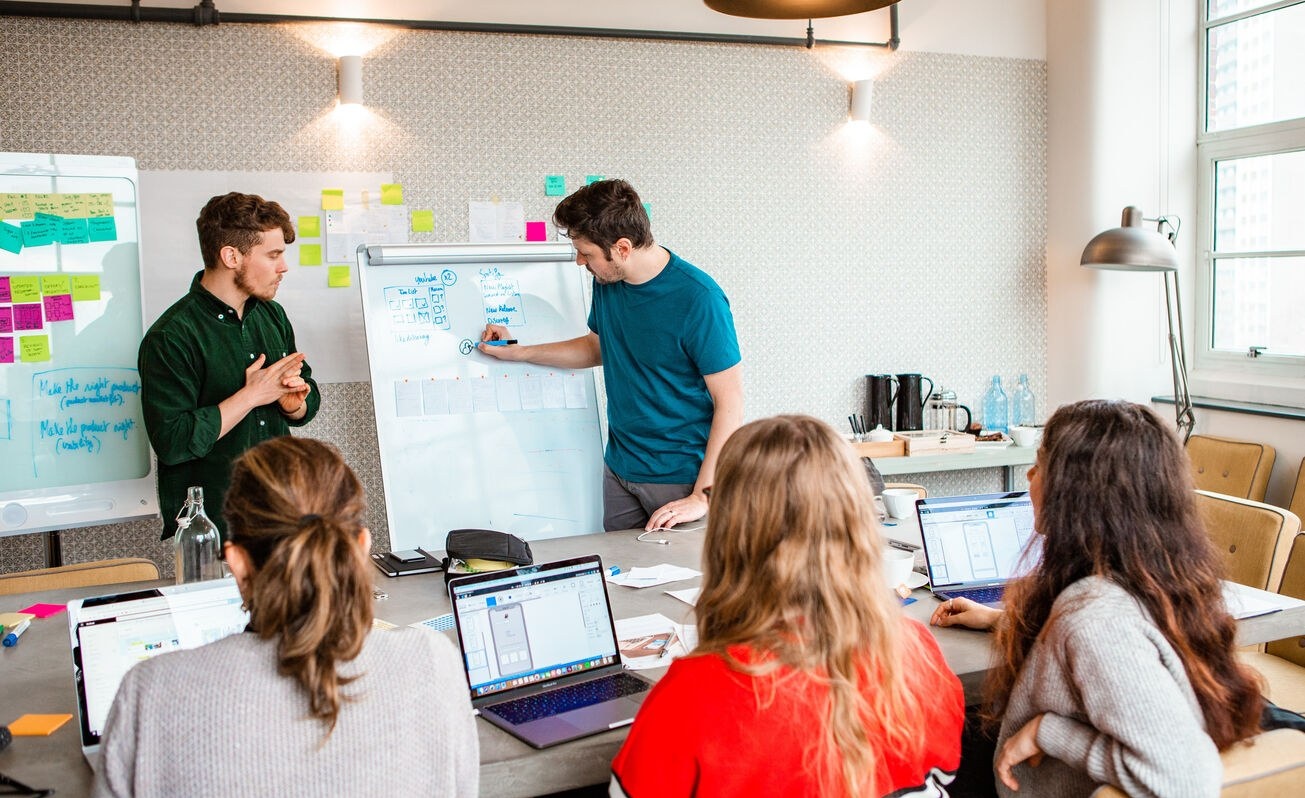 The Innovation Workshop process
Our Innovation Workshop process is split into the following phases. Participants and leadership teams are normally only required to be present for the first stages.
Pre-workshop preparation: Research and setting objectives
We gather information prior to the workshop from speaking with team members, stakeholders, and users and reviewing any existing research or data available. We build a thorough understanding of your business goals and challenges to understand the context in which any innovation will take place, then work with you to define specific workshop objectives. Activities may include:
Stakeholder interviews, user research and crowdsourcing
Group 'homework' sent
Define workshop objectives
Workshop Phase 1: Inspiration, knowledge sharing and future-thinking
The first phase of the workshop focuses on sharing insights to build collective knowledge across participants to start generating ideas. These may include competitor analysis, sector research, survey findings, user personas, and more. We'll begin by delving into the problem and potential solutions. Activities involved in this phase may include: 
Innovation overview
'How might we…'
Individual presentations
Guest speakers
Workshop Phase 2: Ideation
Next, the team will work together to produce innovative ideas that are materialised into a product concept. We'll work through a number of different creative activities to start bringing ideas to life, imagining the impact that the concept could have on users, the business and the wider sector or society throughout. Activities may include:
Ideation session
Future wheel
Crazy eight
Prototype session
Voting rounds
Post-workshop
Finally, our experienced designers and strategists will take the ideas from the workshop and build them out into tangible digital prototypes that can be put into the hands of real target users to validate the solution.
The team will then present the prototypes and findings from the user research and discuss the next steps, as well as providing documentation and shareable assets that can be used as you take your projects forward. Our clients often use this to communicate their ideas to internal teams, or within external communications. Activities may include:
Prototype creation
User testing
Iteration
Findings shared and next steps discussed
Want to know how an Innovation Workshop could help you?