Conducting a patient diary study to enable insight-driven design
Audience Understanding Diary Study Innovation Workshop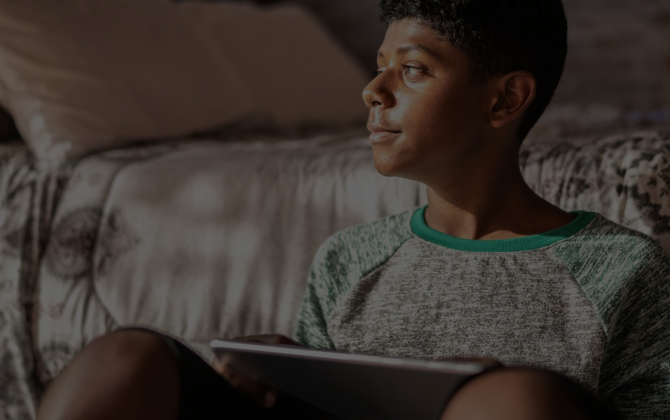 A leading rare and serious diseases biotech company approached us to help them conduct research to identify the most appropriate digital solution to support young people living with haemophilia and their carers.
They'd developed a Patient Self Monitoring (PSM) tool to help young haemophilia patients have better and more-informed conversations with their HCPs surrounding joint health, but wanted to understand how this could be improved and potentially digitised for future implementation. We decided on a hybrid discovery research approach involving stakeholder interviews, a diary study with haemophilia patients, and follow-up interviews with the participants.
Through our research, we were able to demonstrate the effectiveness of a once-weekly patient supported monitoring (PSM) questionnaire to improve how haemophilia patients think about and communicate joint health, and gain a better understanding of the questions, language and formats that would enable engagement and ease of use.
By investing in early stage research, we've gained rich first-hand insight that enables us to move forward to a prototype design phase with a clear direction and reassurance of the potential end-value for both patients and clinicians.
Outcomes
First-hand insight from patients and clinicians enabling evidence-based design decisions

In-depth picture of the daily lived experiences for haemophilia patients

Early stage research demonstrated value and provided direction before significant investment in design and development
Seeking to facilitate better conversations between patients, carers and clinicians
Our client had identified an opportunity to facilitate better conversations between patients and their clinicians. At appointments, patients sometimes struggled to articulate their experiences successfully and provide the level of detail needed by HCPs to make effective adjustments to their treatment plans. This was particularly true in younger age groups with less advanced communication skills.
Gaps between appointments were also often lengthy — up to 6 months in some cases — and patients couldn't always remember how they'd been feeling past the few weeks prior to the visit.
We wanted to investigate, through first-hand user research, how a digital tool could help fill these gaps and provide a more holistic picture of patients' lived experiences over time. Working with the Medical Affairs team, the scope of the project was totally patient-focused — we set out to understand what would work for patients, be useful for them, and potentially improve patient outcomes.

Creating a personalised hybrid-research approach
Working closely with our client's team, we designed a personalised user research approach consisting of stakeholder interviews with specialist haemophilia HCPs, followed by a 4-week diary study with patients and follow up interviews with study participants.
Through our research, we were seeking to better understand:
Whether the existing PSM questions were the right ones

If the language used was appropriate for the intended age groups

Whether the questions are relevant to the needs of the patient

A fuller picture of the contexts in which the PSM tool will be used

Blockers or facilitators to completion of a digital questionnaire
Gaining contextual insight into daily life with a diary study
The scope of the diary study involved asking patients to answer a daily question regarding their routines, activities, and haemophilia symptoms using a popular messaging platform, as well as completing the PSM tool questionnaire once per week.
This approach allowed our research team to gain insight into the daily contexts of patients, explore how the PSM tool questionnaire is completed and whether it is feasible for use in everyday contexts, and assess whether the PSM tool is valid to facilitate better understanding of joint health.
Hosting a concept workshop with the client team
After the research phase had been completed, we held a concept workshop with the client.
We spent time mapping the patient journey for young people living with haemophilia. By understanding the wider context of the patient experience within this space, we could see where our digital tool could fit in and where the most value could be created.
We identified and agreed on key focus areas and high priority features for the digital prototype, before sketching prototypes and conducting research into habit building apps and ways of creating sustained digital engagement.
The workshop — involving researchers, designers, project managers, and the client team — enabled clarity on our priorities and goals for the prototype concept.
Early stage research enables insight-driven digital design
Conducting research with patients and stakeholders has provided rich first-hand insight, allowing us to move forward into a prototype design phase with a clear direction and reassurance that the new digital PSM tool will create value for patients and clinicians.
By investing in early stage research, we're now able to make evidence-based decisions around UX and UI design, the language and tone of voice used for PSM questions, and things such as the frequency of digital interactions to ensure the final tool resonates with patients and meets their needs.

Want to gain patient insight and create more effective digital products?