Healthcare
Inspiring patients with Type 2 diabetes to take action
User Research Heuristic Analysis Strategy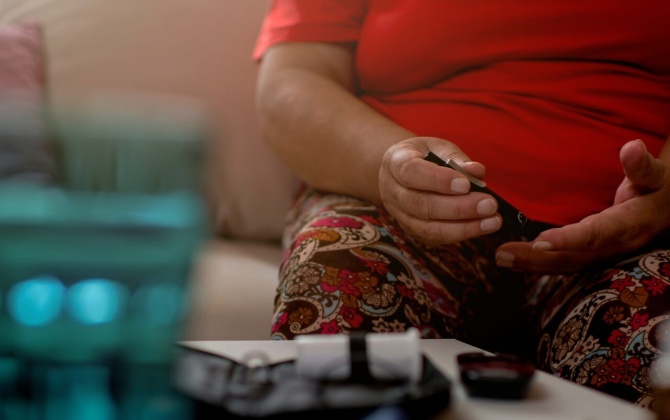 The Know Diabetes site is designed to help all those affected by diabetes in North West London. Whether it's signposting people to the best assistance, or providing advice on eating more healthily and checking symptoms, the site can help users make small, practical changes to boost health and wellbeing.
The NHS North West London team turned to us to help deepen their audience understanding in order to evolve their service, better serve patient needs, and improve site engagement. They specifically wanted to help users from a South Asian background to discover relevant content, as this demographic made up the majority of patients in their region.
Using a combination of UX research and digital strategy, we worked with the NHS team to come up with a series of actionable recommendations. By optimising the user experience for diabetes patients, we could inspire them to take action when it comes to their health.

Outcomes
Enhanced understanding of patient needs and behaviours

Prioritised list of actionable UX improvements to better serve user needs

Alignment on long-term strategy and goals for the Know Diabetes site
Ousting assumptions
Within the North West London region, ethnic minority communities are disproportionately affected by diabetes. The Know Diabetes site needed to cater for a diverse audience base from many different cultural backgrounds. Through our research, we uncovered some interesting insights, highlighting the importance of not making assumptions about what you think your audience wants based on their demographics, without actually asking them first.
On the Know Diabetes site, for example, content had often been grouped by cultural backgrounds, assuming this would be a common, uniting factor around what users wanted to see. We discovered that other factors, such as how long a user had had diabetes, were actually much more likely to determine common preferences.

We wanted to learn how users are experiencing the site and interacting with our high-value content. We're committed to reducing health inequalities, so it's crucial that our strategy and implementation is based on user research and follows best practice.
Ian Reddington


Digital Lead Diabetes at North West London CCG, NHS
Delving deeper into the Know Diabetes site through specialist UX research
Uncovering usability issues with a heuristic audit
Our clinical UX research team conducted a heuristic audit, reviewing the site page by page to uncover usability issues. Through applying digital expertise and benchmarking against heuristic principles, an actionable, prioritised to-do list of changes was created. The audit also highlighted key focus areas for the following user testing sessions. 
Learn more about heuristic analysis and how it can help you.
Determining patient needs and expectations through first-hand user research
Taking the findings from the audit, we conducted user research interviews and usability testing with the target South Asian users of the Know Diabetes site. This enabled us to gain a deeper understanding of audience needs and expectations, acquiring new knowledge and insight from a first-hand perspective.
Through moderated testing and task completion, we learned what users found difficult, and where things needed restructuring on the page or in the navigation to improve content discoverability.
Our research demonstrated that the needs of South Asians living with diabetes in NW London would vary based on their goals — lose weight, eat healthier, etc — but were not specific to their cultural background. 
Evaluating the success of the site structure and navigation
Utilising insight from our research so far, we formed a tree test to determine how easy/difficult it was for users to navigate to certain pages on the site in line with predetermined goals.
Tree testing is a way of evaluating a site structure by asking users to find items based on the website's organisation and terminology. A text-only version of the site's hierarchy was laid out in front of 30 test users who were given example scenarios and asked where they would expect to find a particular page or piece of content.
A side-by-side comparison of the existing Know Diabetes site architecture against our recommendation for a revised structure revealed that users were able to complete tasks and locate more information more clearly using the new version. The outcome of these tests, combined with the previous work, served as a means to guide the restructuring of the navigation and content on the site.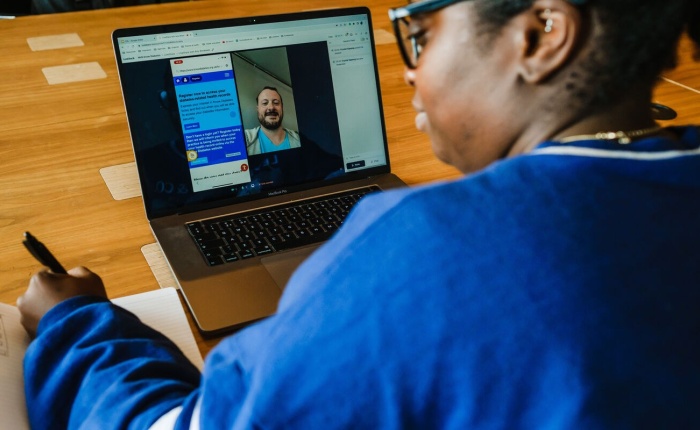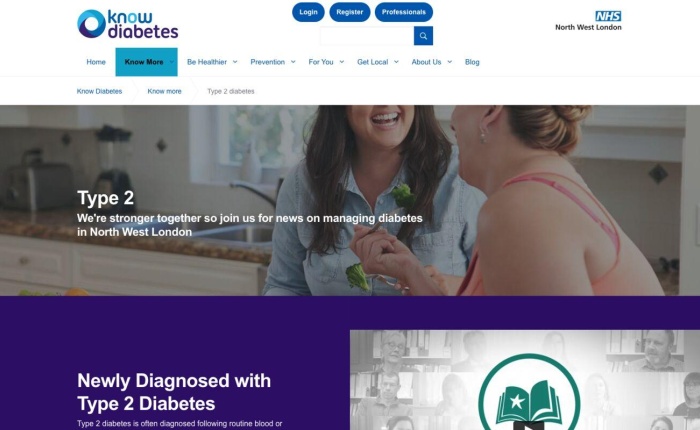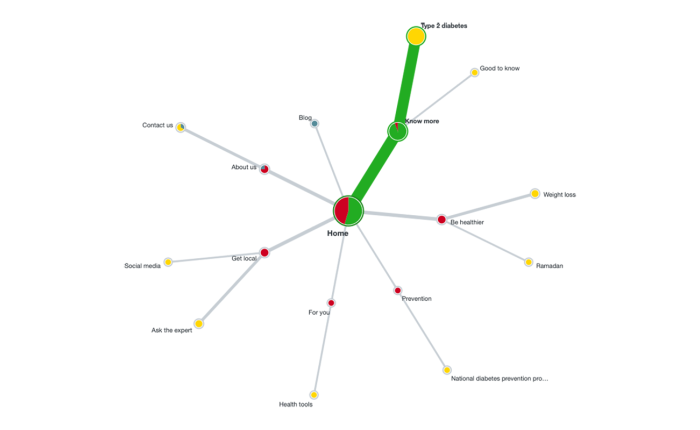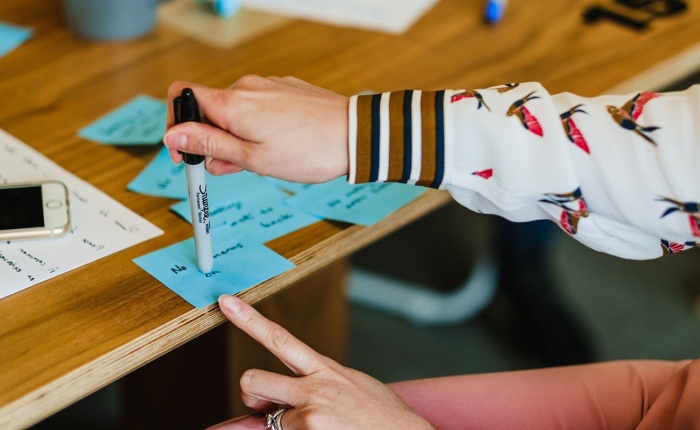 Aligning on long-term strategy for the Know Diabetes site
Throughout the process, we collaborated with the NHS team on additional strategic planning activities to ensure they had a clear focus and way forward. Initiatives included collaborative workshops to align on long-term goals for the side, determine key audiences and understand stakeholder needs and expectations, as well as provision of a strategy document and roadmap template for future use. 
We also spoke directly with NHS's external development partner to ensure they fully understood the outcomes of our research and make sure that our recommendations for site improvements were feasible.

Know Diabetes site goals:
1

To support patients in NWL to make behaviour changes by providing personalised care and understanding of diabetes.

2

Empowering self-management by providing ongoing support and reassurance.

3

Providing access to cutting-edge, evidence-based news and information.
Working with Graphite has given us a deeper understanding on how we can develop our future strategy and ensure that users of the services have a positive experience and want to come back to the platform to improve their health and wellbeing.
IAN REDDINGTON


DIGITAL LEAD DIABETES AT NORTH WEST LONDON CCG, NHS
Equipping the NHS team with the insight they need to move forward
Taking the combined findings from the research activities and strategic planning sessions, we were able to provide actionable, prioritised, and evidence-based recommendations for improvements to the Know Diabetes service.
The NHS team gained a deeper understanding of the needs and behaviours of their patients, which could be applied not only to the Know Diabetes site, but to future projects and initiatives within the therapy area. By benchmarking the current performance of the Know Diabetes site, the team will be able to accurately measure the effectiveness of future changes and improvements.
Crucially, we helped the team to align on the long-term direction and goals for the Know Diabetes site giving them the confidence to create a clear strategic roadmap for the future and make more informed decisions.

Want to learn how we can help you gain insights to improve digital engagement?