6 minute read
Heuristic audits: what, why and how
A heuristic audit is a quick and affordable way to evaluate the UX of your website or platform and generate recommendations for how to improve it. 
Learn more about what they are, how they are conducted, and how they can help you create digital healthcare and pharma products.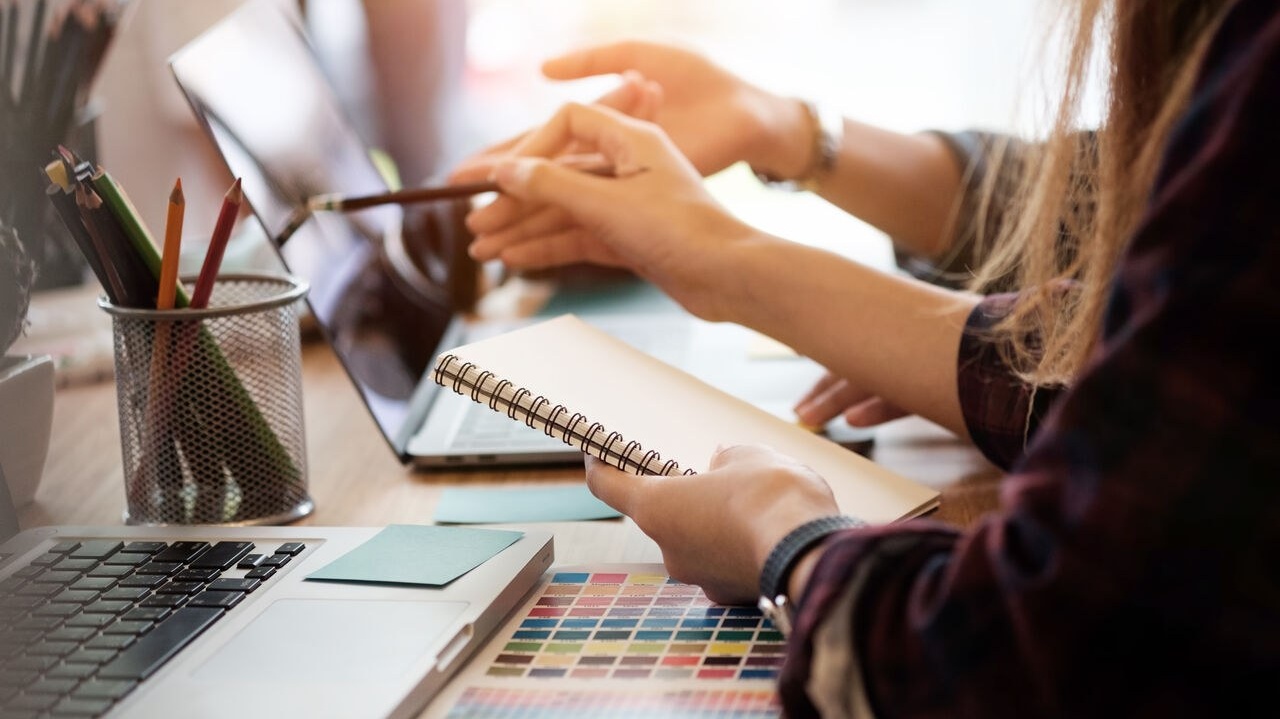 by

Crystal Oppong
28 March 22
Heuristic Analysis
User Research
UX Audit
Are you faced with a situation where you would like to improve your users' experience of your product, but are unable to speak to them directly? Or perhaps you just have some extra research capacity and want to focus on improving UX metrics? 
If that sounds like you, then a heuristic audit could be an effective research method for your project. 
Here, we'll explain what they are, how they are conducted, and why and when they may be useful for improving your digital healthcare and pharma products. 
What are Heuristics?
Heuristics are a set of guidelines that aid in the creation of a good interface design for any given digital product or service. 
There are various sets of heuristics used for detecting usability issues, however the most commonly used criteria, 'Heuristics for user interface design', were created by Jackob Nielson.
What is a heuristic evaluation? 
A heuristic audit — sometimes called a heuristic evaluation or UX audit —  is a method used to identify usability problems within a user interface so that they can be attended to as part of an iterative design process. 
It involves an expert evaluator or set of evaluators giving an overall review of the usability of a product, searching for any issues within the interface according to predefined usability principles (i.e. the heuristics).
Typically, a heuristic audit is used as a means to provide quick and inexpensive feedback to designers in the early stages of the product design process, but can also be applied to existing products as a means of continuous improvement. A heuristic evaluation can additionally be used to help improve specific business aims such as increasing accessibility or engagement. 
How to conduct a heuristic evaluation
Planning 
The first thing you need to do when conducting a heuristic audit is identify who the target audience is for the product. This will help establish what user goals are and ensure all the relevant pages or screens are evaluated. 
It's useful here to draw upon previous research that may have been conducted on the product to understand the evidence for user needs and pain points and build context ahead of reviewing. It's also a good idea at this point to tease out if there are any particular business aims within the team, such as increasing user engagement or increasing accessiblity so that these can be taken into account during the evaluation.  
Next, you need to know what pages you are going to review and how. It is best to go through this with the design team and select what you are looking to evaluate. A good way to do this is by identifying key tasks that the users have to complete and listing the pages/screens they have to go through to do so.
Lastly, you need to establish a list of heuristics you want to use. As mentioned earlier, the most commonly used heuristic criteria is the one created by Jackob Nielson, however there are others to choose from depending on your focus, such as:
Execution
Once you have your criteria established and your pages/screens identified, the next steps are to go through each page with a critical eye. The aim is to identify any violations to the heuristic criteria that you have set throughout your pages. 
Look over the pages, once, twice, even three times to make sure you have looked at all the elements on each. As you go through and carry out different tasks, record anything that violates the heuristic criteria, whilst making note of the perceived impact on the user. 
Once you have identified a problem you should also categorise them in relation to the severity of the issue. By noting the severity, this serves as a means to allocate the most resources to particular pages/screens. Levels of severity can be grouped into 3 different categories;
Critical: problems that could block a user from completing the task.
High: could require extra effort or trial and error for users to complete the task 
Low: problems that could create discomfort but will not stop the user from completing the task.
Summary and reviewing
Now you've completed the evaluation, what next? There are a few ways you could record the findings of a Heuristic audit. 
We usually compile a spreadsheet with a screenshot of each page/screen and the violations that occur on that page coupled with the level of severity. On the spreadsheet, you can also create an overview page with a tally of the number of times each heuristic was violated. The pages with the highest total numbers of violations need the most attention. 
And finally, a playback! It's always important to talk through your work with the wider team to ensure that your findings are shared and action can then be taken. 
What are the benefits of carrying out a heuristic evaluation? 
It's a useful tool to use when you may not have direct access to users.
It doesn't carry the potential practical or ethical considerations that may arise when talking directly to users. 
It can provide a roadmap for what your organisation may need to do next in regards to creating or making changes to a product.
It's usually quick and less costly than sourcing user participants. 
It can be used alongside other user research methods to gain insight into users' experiences.
Potential drawbacks: what to watch out for 
The heuristic audit is only as good as the people who conduct it. It's important to instruct experts who have the ability and experience to identify relevant issues. 
Heuristic audits can also be prone to bias, particularly if they are conducted by a single evaluator. Working with an independent third party who are looking at your digital product with fresh eyes can help eliminate some of the risks of bias or subjectivity. 
Finally, heuristic audits do not produce the rich user insight that is generated through usability testing or interviews with representative users. It shouldn't be used as a standalone method, but rather as a 'first step' in your wider user research efforts.. 
 
When carrying out your own heuristic audit, what you're ultimately aiming for is a list of heuristic violations that create usability problems that may impact the UX. This information can subsequently be used by designers and service teams to make decisions around how to improve the overall experience for your audience. Although heuristic audits are not a replacement for speaking to actual users, they provide useful insight into users' experiences prior to any sort of usability test.
We collaborate with healthcare and pharmaceutical organisations around the world to deepen customer connection by creating meaningful digital experiences. Our team takes a truly user-centric approach to all that we do, utilising our in-house clinical UX research team to conduct many forms of research with patients and HCPs on behalf of our clients. 
To find out more about how we can work together to enhance your digital solutions, get in touch.