5 minute read
Planning and running a successful Innovation Workshop
Senior Product Designer and experienced facilitator, Fiona, shares advice on running successful Innovation Workshops, whatever your desired outcome.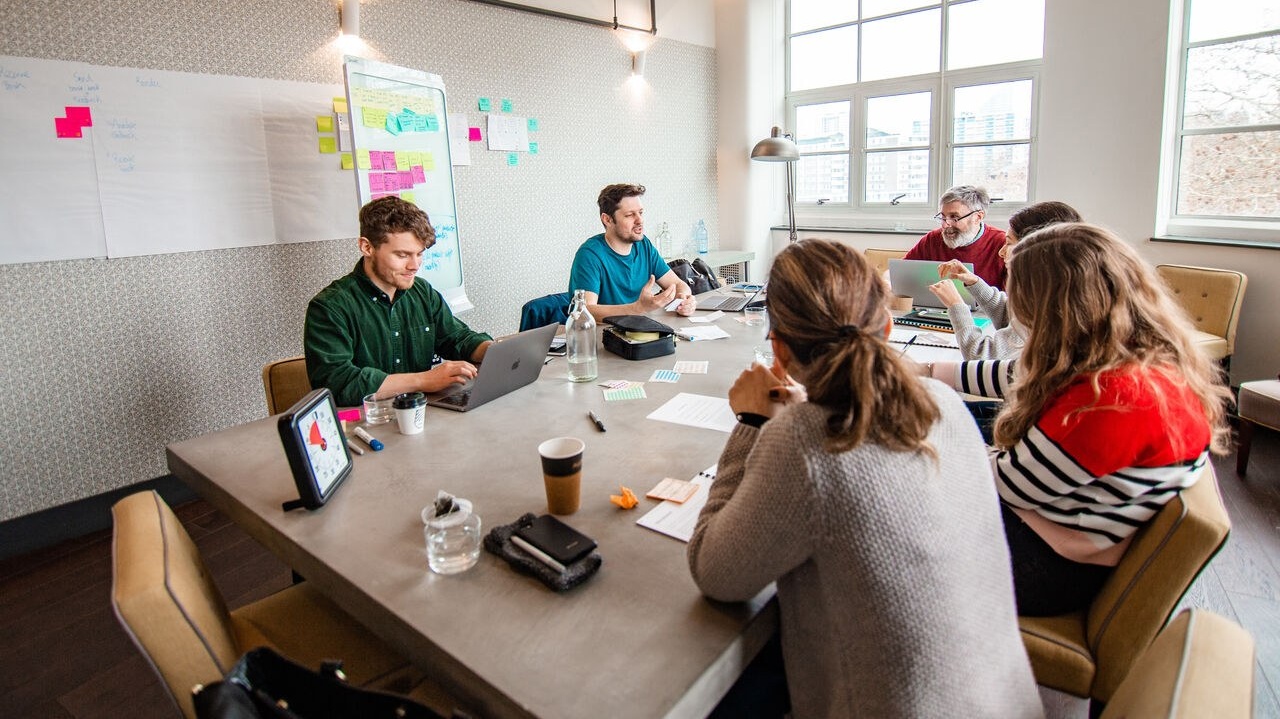 by

Graphite Digital
27 July 22
Innovation
Customer Experience
An Innovation Workshop is much more than just a brainstorming session. Whilst they allow us to ideate rapidly and think about our digital product pipeline, they're also a tool that allows us to align with our clients, uncover any limitations and discover opportunities that could be implemented in our roadmap.
They give us a chance to think big and ensure we are forming strategic decisions from a user point of view, and that the ideas and solutions we leave with are viable. 
Learn more about Innovation Workshops here. 
The varied benefits of Innovation Workshops
Innovation workshops come in many forms with varied outcomes, ranging from a lo-fidelity prototype, determining research objectives, or transforming a concept into streamlined workflows. 
Tangible outcomes aren't the only benefits of running a workshop. The activities within the workshop are designed as a way to exchange information, share concerns and unearth silent problems, all the while creating a space where distractions are removed so that we can deep dive into our key areas and help our clients stay competitive. 
To achieve this, workshop participants should represent as many different internal departments as possible so that we cover all our bases.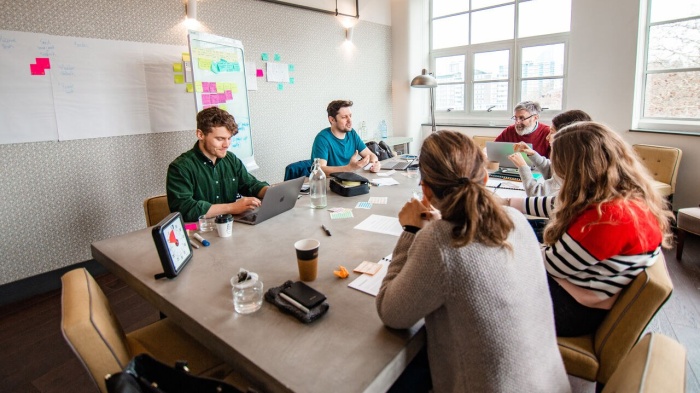 Deciding what to focus on in your workshop
Workshops can tackle everything from company-wide initiatives to targeted product needs. These are often determined by assessing the gaps in the current client offering. 
In a recent workshop, we combed through different research materials to find pain points expressed by the user and determined frequency, intensity and priority of the needs that were mentioned. Through this, we found three categories that would set the topics for our two-day workshop. 
In another workshop, we zoomed in on a specific idea proposed by our client stakeholders where we would explore how a certain feature could help users find services more easily and lead to better clinical outcomes. 
For both types of focus areas, we make sure that we are presenting to the client the strengths and limitations, market and industry analysis, and user expectations and experiences with similar products or services. A deep and well-rounded understanding will help us ask more questions to create more meaningful user experiences.
How to run a successful innovation workshop 
Planning: Determining your goals and objectives 
Each workshop is unique in the way that they are run and set up as they are dependent on the focus area of choice and the objectives and goals which are outlined in the first stages of planning to bring alignment to the team. These are determined by understanding the following: 
Gathering any available business requirements from the client or stakeholder teams
Understand the context and any other projects that may affect or feed into the topic
Understand stakeholder expectations 
Evaluate existing content or designs (if any) 
By collating the above information and understanding our goals, we can better understand the gaps in our knowledge and plug these with the right activities where we can generate solutions as a team. We always make sure we have a good mix of information and activities so that sessions can be hands-on and keep our participants engaged. 
For discovery and empathy-based workshops 
For these types of workshop, activities should help us gain clarity on user needs, motivations and behaviours. They should help us understand what processes will shape the product, and best use cases that will provide the best real-life application for our users. Some activities that can help us do this are as follows:
What we know so far and future mapping
Negative brainstorming and reversing the problem
'The Aliens Have Landed' 
'A system/experience that' and 'Yes, and'
Design and prioritisation workshops 
For design and prioritisation workshops, used to help build team consensus on product value and roadmap of feature development, some activities that we find useful are as follows: 
Storyboarding and creating user flows
Brainstorming research objectives, questions and methods
Activity system mapping
Defining KPIs using the HEART framework
Each activity that we include in our workshops has a purpose, and some may act as a jumping off point for the following exercises.
Making space for everyone's views to be heard
We make sure to incorporate a good mix of group and individual tasks so that everyone has a chance to gather their own thoughts and share with the group. This ensures that we maintain a well-balanced dialogue that covers all aspects of the business. It also helps foster a collaborative environment where we encourage the team to build upon each other's ideas to strengthen future propositions.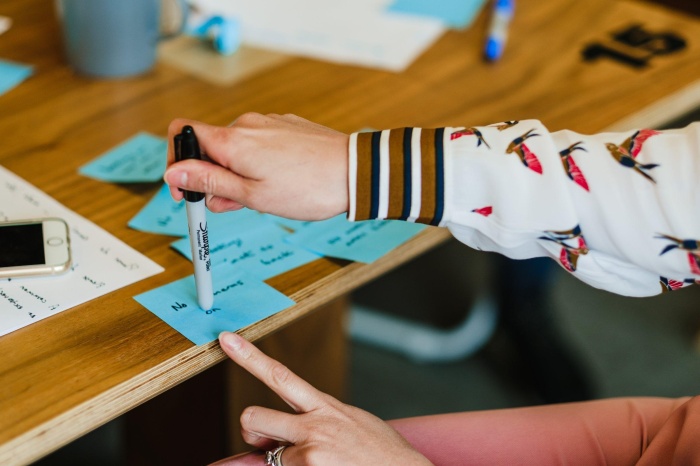 Workshop outcomes
Outcomes and deliverables are dependent on the objective of the workshop and will vary accordingly. 
With the more tangible solutions that come from concept creation exercises, the next step might be to take these and begin sketching lo-fidelity prototypes to test with. If the outcome was having research objectives in place, we could then create testing scenarios and scripts to receive real customer feedback and thoughts on the proposed ideas. 
Regardless of what the specific outcome may be, we always make sure that we walk away from the workshop by reaching consensus among the client team and stakeholders on next steps and putting a roadmap in place to move forward.
Innovation workshops are a powerful platform for encouraging better internal collaboration and driving innovation and creativity to solve business and customer problems. To learn more about how an Innovation Workshop can benefit you and your teams, get in touch.