11 minute read
How to kickstart your digital career - advice for high school, college and uni students
Learn about a variety of ways you can begin to work towards a career in digital.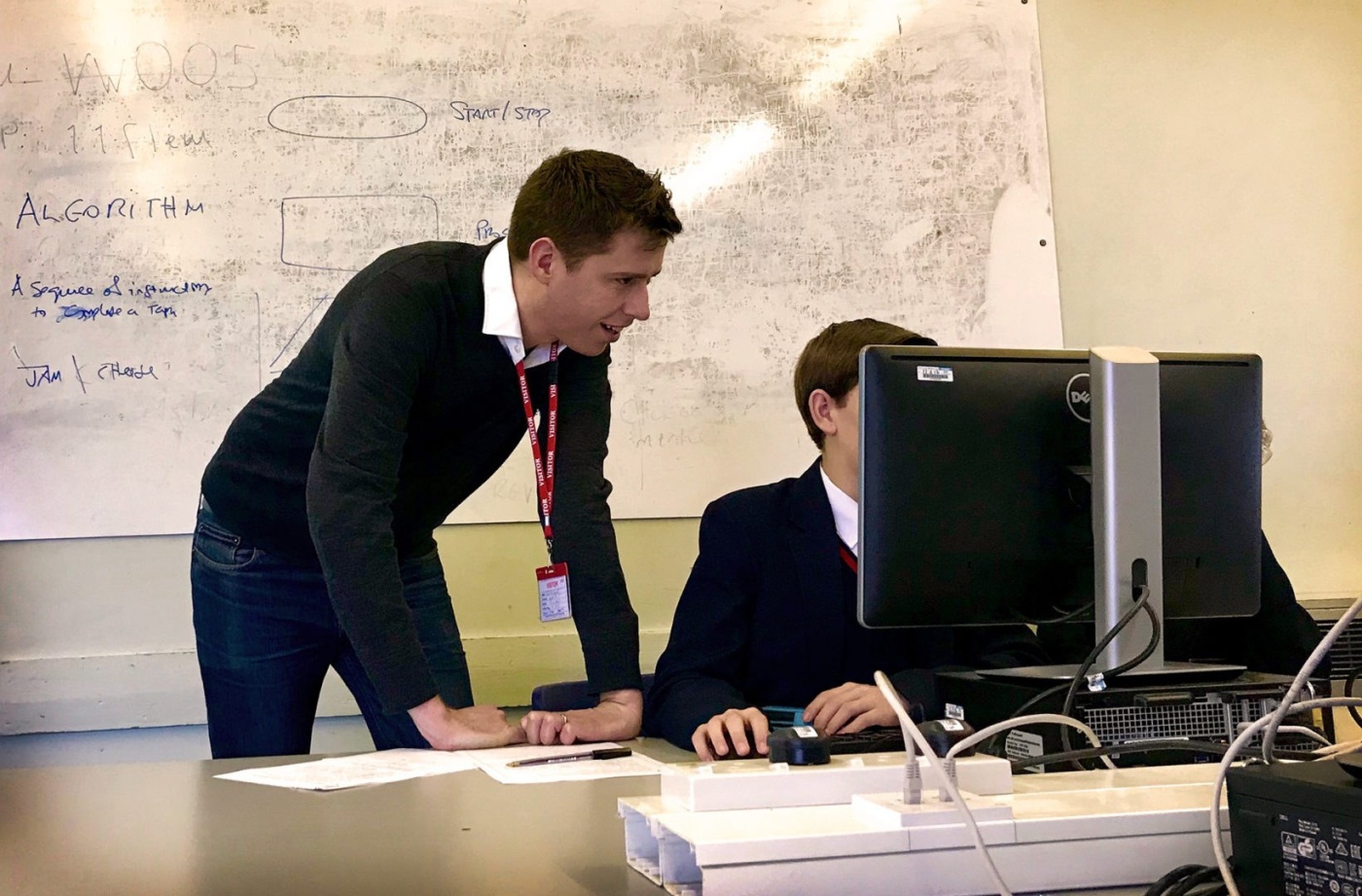 At Graphite, we've always had a passion for inspiring students and helping them to pursue a career within the digital industry. We make it our mission to increase awareness of the digital industry as a potential career, and do all we can to support students to achieve their digital career goals. To do this, we run a Future Talent scheme which involves running work experience, student workshops, facilitating office visits and speaking at schools and colleges.
Under the current COVID-19 circumstances, we are unable to run our Future Talent programme as we usually would. However, we wanted to continue our work in any way that we could. So, we decided to write a series of blog posts that aim to support students during this unprecedented time and hopefully enable aspiring digital professionals to work towards their future career remotely.
As part of this series, we asked some of the Graphite team across different departments to share their digital career journeys, offer some advice, and suggest some of the best online resources to help students. Read Part 1, Part 2 and Part 3 here.
In this post we will explore ways that school, college and university leavers can use their time at home, to work towards kick starting their digital careers.
Ways to kickstart your digital career for high school students
BIMA Digital Day and Digital Hour
Digital Day is an event that happens once a year in November. The day brings digital professionals into your classroom to introduce students to the exciting world of digital opportunities and give you an insight into what a digital career could look like. The day consists of an introduction to digital, a chance to learn about the different careers available, an opportunity to hear from your digital professionals about their personal career experiences and complete an exciting digital challenge for a client.
You can find out more and ask your teacher to sign up for Digital Day here.
At Graphite we also run an initiative called Digital Hour, which is a compressed version of Digital Day into just one lesson. If you're interested in having us deliver Digital Hour at your place of learning and you attend an educational institution in the Sussex area, your teacher can email us at contact@graphitedigital.com.
Idea.org.uk
Idea.org.uk is a website that allows you to complete courses for beginners on a wide range of digital topics across different roles such as design and development. These courses can help you to discover which aspects of digital you enjoy and want to do as a career.
The Khan Academy
The Khan Academy is a non-profit e-learning platform that provides personalized help for students on a topic they're studying or to help them to learn something completely new. Digital topics include; programming, marketing and more.
Wired Sussex Talent Fest 2020
This year our Managing Director, Rob Verheul spoke at the Wired Sussex Talent Fest 2020: Virtual Jobs Fair. Rob gave an introduction to the varied roles available in digital and what they entail. View Rob's intro below.
Ways to kickstart your digital career for college students
Apprenticeships
Traditionally, apprenticeships were only offered within the trade industries such as construction and plumbing. However, they have evolved across hundreds of industries including digital, and they are continuing to grow in popularity. 
An apprenticeship is a government-funded educational programme that allows young people to study one day a week alongside working for a company. An apprenticeship is usually undertaken as an alternative route to college or university. The programme allows apprentices to implement and apply the theory that they learn in the classroom in a real-life scenario at work. Students are also able to learn from their colleagues and gain work experience whilst earning a salary. Apprentices are often offered a permanent role at the company after graduating. The length of apprenticeships can vary between 1-4 years depending on the qualification and the company. Learn more about apprenticeships.
Our Marketing Executive Lauren Robinson joined Graphite as our first digital apprentice in 2018 and has since graduated, joining the team permanently. Lauren has written a number of blog posts describing her journey and offering her advice which can be found linked below.
How to Kickstart your Digital Career through an Apprenticeship
Career Journey and Digital Job Advice for Students
"I couldn't recommend a digital apprenticeship enough! As a practical learner, the apprenticeship scheme fit my way of working perfectly and I found that I learnt more from being able to apply my learning to real-life work situations. The apprenticeship gave me the perfect introduction and basic skills I needed to kickstart my digital marketing career. The programme provided me with a mentor, a support network of other apprentices' and improved my confidence and self-belief!"
Google Garage
Google Garage is a free online platform that allows users to enrol on various marketing, tech, design and business courses that teach you basic skills to help you kickstart your digital career. The courses teach you via short video lessons followed by quizzes to help you recall and cement the knowledge. There are many different topics of learning within each mini-course and area of study. 
We would strongly recommend that students complete as many of these digital courses as possible in their area of interest as they are extremely helpful, easy to access and very effective. Once you complete a mini-course you receive a digital certificate that you can add to your CV or LinkedIn profile to show to employers. Completion of these courses in your own time also shows potential employers how driven and determined you are.
Other great online courses on design, development, business and marketing can be found on Udemy and Lynda.
Virtual classrooms
You may be considering getting a degree as your next step from A-levels or similar qualifications. However, if it isn't feasible for you to go to university it doesn't mean you have to miss out. With the development of the Open University, NYT virtual classrooms and more students can now work towards a degree remotely.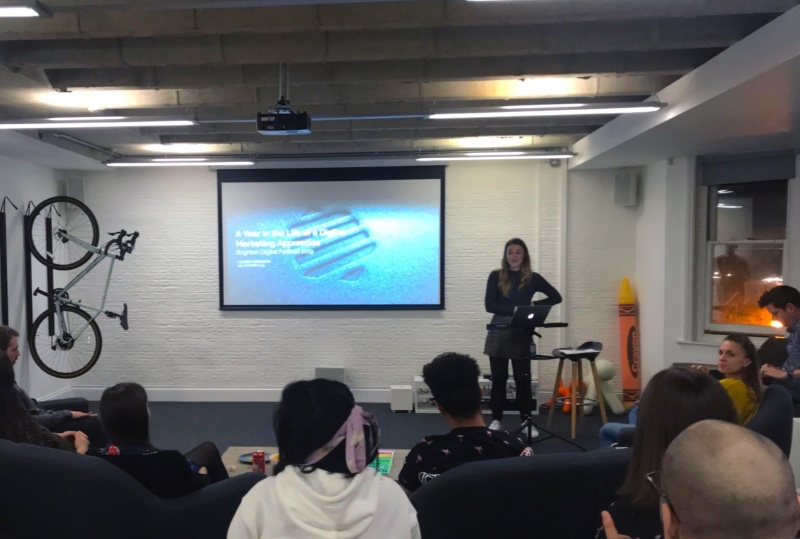 Ways to kickstart your digital career for university students
Work Experience/Company Visits
Although under the current circumstances work experience is unlikely to be going ahead, we wanted to share a few ways that you could engage with businesses when life returns to usual. 
If you are struggling to find placement opportunities online, we would strongly recommend that you search for any digital agencies/businesses near your area and reach out to them directly and ask. Be proactive! Occasionally some businesses will offer an apprenticeship or a  junior role to students who complete work experience with them if they successfully show off their commitment and abilities. It may be the case that they can't offer a placement, so it could be worth asking just to visit and meet a few people to at least give you a sense of what it's like to be within the company.
At Graphite, we offer a work experience programme in the summer for a week. Unfortunately applications are closed for 2020, however if you are interested make sure to keep your eyes peeled for next year's applications. We also offer office visits for students who want to learn more about the industry, a specific role, or just want to have a look around! We chat to them about what we do and answer any questions they may have.
Movement to Work is a great website that allows you to search for work placements within your area. 
Mentoring
Mentoring is a relationship in which a senior or experienced professional helps to guide a less experienced and often younger person. The mentor aims to coach the mentee in a particular career, advising them and assisting them in their career development.
BIMA (The British Interactive Media Association) has a mentoring programme to help individuals of any age take the next step in their career. Mentoring through a company often requires a fee, however, any digital professional can be a mentor. If you meet someone within the industry that you are inspired by and look up to, don't be afraid to ask them to mentor you - they'll be flattered. 
"I believe that regularly speaking with a mentor could be one of the single-most impactful things you can do in order to progress your career. By connecting with someone who has greater experience, you can receive that wisdom and short-cut many potential mistakes, meaning you're faster at achieving your goals.
Acting as a mentor helps me put things into perspective for myself. Mentees don't have a frame of reference about 'how things are normally done' which is useful in discussion to challenge my own preconceptions and address things I think I know. It's also a joy to be able to help others succeed in their own career journeys."
- Rob Verheul, Managing Director at Graphite Digital
Engage with learning groups 
Digital professionals are very passionate and engaged. Across the country, there are many learning groups and meetups for like-minded individuals who want to improve their digital skillsets.
Meetup.com is a great resource for finding relevant meetups in your area and around the topic you are interested in. Such groups can also be found and joined on social networking channels such as Facebook and LinkedIn.
Graphite is based in Sussex where there are a number of groups including; Codebar, Girls who code, Project Collective, Content Club and Wired Sussex just to name a few.
Events and networking 
Finally, there are many events and conferences that you can attend each year that are held all over the country. These can often be found on Eventbrite or just by searching online. Some of the largest can be seen listed on the Digital Agency Network website. However, events can also be run by smaller digital agencies, businesses or even passionate individuals. 
As well as being an incredible learning opportunity, events and conferences also present the opportunity for networking with digital professionals. Networking is invaluable for creating relationships that you can maintain throughout your career, and for putting yourself in the front of people's minds when career opportunities arise.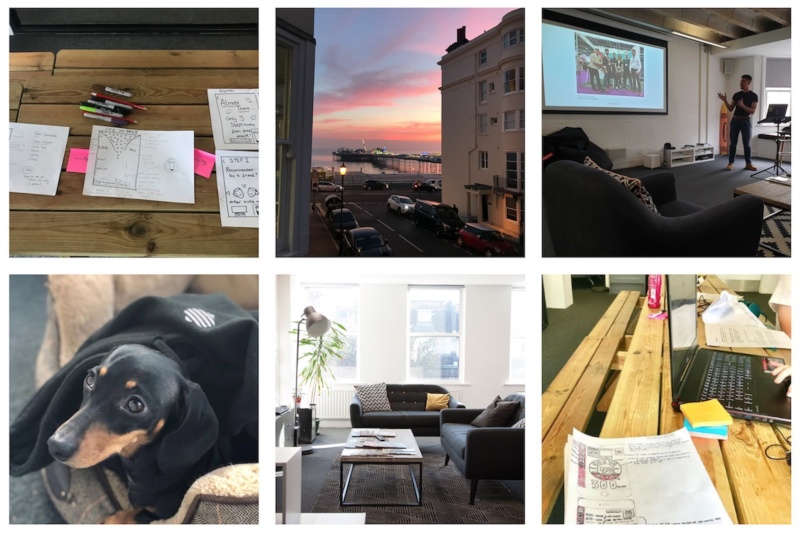 At Graphite, we are passionate about the future talent of the digital industry and try to support them in any way possible. In light of the current situation, we have written a series of blog posts to help students progress their future career goals at home. If you found this post helpful, you can also read Part 1, Part 2 and Part 3 of our Digital Career Journeys and Advice for Students.