4 minute read
Graphite's Senior Project Manager recognised in the 2022 BIMA 100
Leslie Rois-Burrows was honoured in the BIMA 100 list for 2022. The list recognises the people who are leading the way in the UK's digital industry.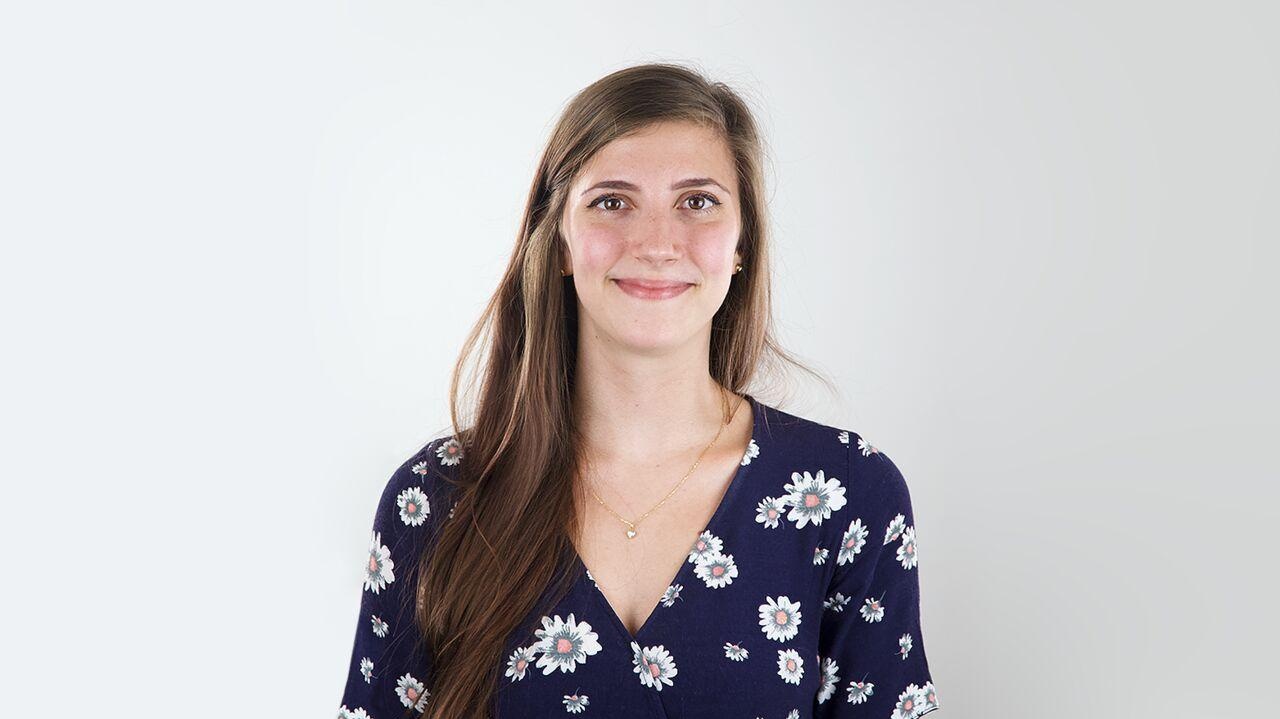 by

Graphite Digital
12 May 22
This week, the BIMA 100 winners for 2022 were announced. 
We were delighted that our Senior Project Manager, Leslie Rois-Burrows was awarded a place within the category of Client Services and Project Management! 
The BIMA 100 recognises the individuals who are shaping the future of the UK's digital industry. The 10 categories are judged by leading professionals from across the sector. 
The British Interactive Media Association (BIMA) mission is to drive innovation and excellence across the digital industry as the connectors, thought leaders, champions and change makers determining the shape of Britain's digital economy.
Leslie was included due to her energy and commitment to enhancing quality across our delivery team, as well as for her role in mentoring and supporting other PMs and Junior PMs. She was also recognised for going above and beyond her day-to-day role by getting involved with community-focused initiatives to help disadvantaged young people onto the career ladder. 
An integral part of the Graphite team
Leslie's role involves managing large projects, fostering strong relationships with clients and contributing to the growth and retention of accounts through an optimised, efficient delivery process. 
Without Leslie's warm approach and appreciation for all members in the team, the exceptional growth we've seen across key client accounts would not have be possible. Our clients value the expertise she brings to the team, which has helped create a deep sense of trust that has enabled the account to grow.
She was also commended for the work that she puts in outside of her day to day PM role, including: 
Leading our relationship with Spear Brighton — a charitable organisation that helps disadvantaged young people in Sussex build confidence and skills in order to get into work or further education
Regular involvement in our Future Talent and Diversity and Inclusion initiatives
Contributions to content, including a custom ebook highlighting the stories of inspirational women for International Women's Day 
Supporting Graphite in building values and fostering diversity within our recruitment
Leslie is a strong leader who values people above all else — an admirable trait that is more important than ever when working for an agency that puts customer-centric digital design at the heart of all our projects. As a result of hard work, drive and support, she is able to continue bringing consistency to an ever growing team. 
Joanne Reid, Delivery Director at Graphite, commented on Leslie's win:
"In an industry of more than 2 million experts, there's loads of good. But exceptional is rare. BIMA showcases the truly exceptional people and recognises the incredible things we do. Making it on the list is a big achievement and I am so pleased that Leslie has been recognised this year for all her amazing work in her role as well as the positive impact she has made outside of Graphite."
Celebrating the 2021 and 2022 winners in London 
The announcement of the BIMA 100 today will be followed by an in-person celebration this evening at The Century Club in Soho. 
As the 2021 BIMA 100 winners weren't able to celebrate in person last year, they were also invited along to join in tonight's event. This means that Joanne will also able to attend after herself winning one of the top spots in the Client Services and Project Management category in 2021. 
Huge congratulations to Leslie on your BIMA 100 success in 2022!