7 minute read
Digital user research in pharma and healthcare: FAQs
Understanding of user research in the context of digital products in healthcare and pharma can be limited. Those championing digital user research can struggle to communicate its value or gain buy-in from colleagues and stakeholders.
Here, we answer some commonly asked questions about user research to help build understanding and support your research projects.
by

Crystal Oppong
03 April 23
User Research
Digital Product Design
Healthcare
Pharmaceutical
In the healthcare and pharmaceutical sectors, billions are spent annually on drug and medical device R&D, but conducting first-hand user research in the context of digital products, such as websites and apps, still rarely takes place.
We're pleased to see signs that the tides are finally turning, however, with organisations increasingly seeing the value of conducting user research for these purposes and turning to partners like Graphite to help them undertake it.
There are some questions that come up again and again during early phases of digital user research projects. Here, our Clinical UX Researcher, Crystal Oppong, shares her responses.
What do we mean by UX research?
User research involves the study of the target user and their experiences and opinions — the aim being to have an opportunity to add realistic contexts and insights to design processes. The UX here just stands for 'user experience' and refers to research in the context of digital solutions.
User researchers work by adopting various methods to uncover problems and design opportunities. The overall aim, therefore, is to reveal valuable information which can feed into the design process and create digital products and services that better meet the needs of the end user. In a nutshell, user research "places people at the centre of your design process".

Why should I prioritise user research?
User research enables you ​​to fully understand your end users and ensure that your digital products are always aligned to their needs, leaving no room for doubt when it comes to decision-making. Here are three reasons to prioritise user research:
To create designs and products that are truly relevant to users. Understanding users helps you build things that are appropriate for them based on their expressed needs. You want to create things that there is an appetite for and speaking to real life target users can ensure this happens.

To save time and money in the long run. User centred design which stems from user research taking place first means that you are reassured the final product is in line with what your target users actually want. A few research sessions at the start of the project and throughout can save you a lot of time in the long run with amends.

To create designs and solutions that are easy to use. Bad user experience decreases the chance of people coming back to your site. Usability is essential and user research can uncover any usability issues that could hinder efficient usage of your product.
How many users do I need to speak with to gain valuable insight?
The number of users needed to speak to varies depending on the type of research you are conducting. Certain research methods, such as user interviews and usability testing, can benefit from speaking with as little as 10 – 15 users in order to gain highly valuable information that can inform design decisions.
Other methodologies, such as tree testing and card sorting, would need between 20 – 30 participants to ensure that reliable conclusions can be drawn from the insights gathered. Our researchers, will be there to advise you on how many people — patients, HCPs or customers — are needed for the type of research you are carrying out, and can also support in sourcing and recruiting these participants.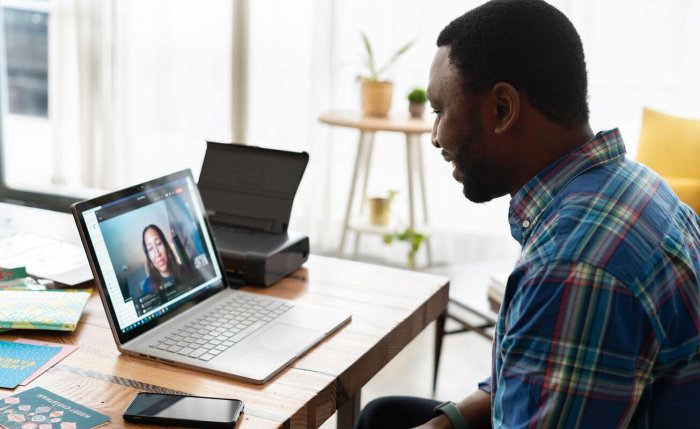 How long does user research take?
Similar to the number of users needed for research sessions, the time it takes to complete research is also dependent on the method used. For example, quicker methods such as heuristic audits completed can take around a week to complete, whereas longer pieces of research such as usability testing may take a few weeks to complete due to recruiting participants and analysis findings.
When we know the timeframes and budgets that you're working with, we can come up with a tailored approach that will allow you to gain the most valuable insight and achieve your objectives.

When is the best time for me to conduct user research?
Any time! User research can be conducted at any part of the life cycle of a product or service. Whether you are in the discovery phase of your project, in development or have a live website or product, there is a research method suitable.
We always recommend that user research is prioritised as one of the first things that you do at the start of a new project to ensure you build the right thing and build it right, however, we know that this is not always possible. Research types conducted once the product or service is live may vary, but valuable research can be conducted in all cases.

I want to gain a better understanding of user engagement but I'm working with a limited budget. What options are available to me?
One of the most common misconceptions around user research is that it has to be incredibly expensive. This isn't true! There are various methods which you can use to gain a better understanding of user engagement according to your budget.
Conducting user interviews are an excellent starting point in understanding user engagement. User interviews can help you understand problems that your target audience are facing and what can be done to increase engagement by taking action on their pain points and needs. This type of research can be more expensive, however, due to costs around recruiting and reimbursing participants, and more time-consuming insight analysis.
However, in instances where the available budget may be lower, many other methods can be used. More affordable research methods that we can look at to identify things that influence user engagement include options such as data analysis, UX auditing, tree testing, and others.

Which user research methods would be best suited for my product, service, or project?
When working with Graphite, we always tailor the research methods to your specific aims and objectives. Some example use cases and appropriate methods include:
When teams want a chance to get real life footage and feedback of users interacting with a product that they would be unable to gain otherwise a usability test would be most suitable. In real time you can uncover any usability issues which arise and get feedback on what users think of the product overall.

When teams want to gain a deeper understanding of the experiences of users, user interview sessions would be most appropriate. This is a chance to deep dive into the thoughts and opinions of users with a chance to explore wider topics that may not have been thought about previously. This can help teams understand what solutions to create.

For new ideas generated that have not been put in front of users, feedback through concept testing would be suitable. This could contain rough prototypes and designs although they may not be clickable. The idea is to understand what users are thinking of the new concepts prior to taking prototypes and ideas into the development stage.

During instances where there may be limited budget, hard to reach target users or interest in website usability, heuristic analysis can help uncover common usability issues according to set rules. Findings from this can generate a checklist for teams to work on to improve the usability of their site.
Do we really need to conduct user research when we have in-depth product knowledge amongst stakeholders already?
Yes, yes and yes! Despite a team already having insights into their users, information gathered through first hand observation within a natural environment is infinitely valuable. User needs and behaviours are constantly evolving, meaning stakeholder insight can quickly become out of date. Though talking to and observing existing and target users, further questions or insights that have previously been overlooked may arise.
Additionally you as a team may have questions that have come about overtime and user research may help solve those queries. User research has vast capabilities, from important business questions to more nuanced user interaction questions.

I understand the value of user research, but my colleagues don't see it as a priority. How can you support me to achieve buy-in?
We can work with you to help advocate for user research through demonstrating how different user research methods can be utilised to reduce the risk when creating products but also align with users expectations. We can also share stories and results from similar projects we've conducted within the healthcare and pharmaceutical sectors to help build understanding, gain buy-in and create your own business case.
Through user research there is a consideration of the user and their interaction with the product at every step of the way from the user's perspective, which is often overlooked. Thus the findings generated from user research mean that insights are not based on assumption, but rather on the motivations and goals of the user, which is essential to a good product.
When we collaborate with our clients, we ensure that all key stakeholders are involved and taken on the journey together. We'll facilitate kick off meetings with opportunities for asking questions, and often stakeholder interviews. We make sure that we understand the goals of all key stakeholders, and establish the best way to measure success so that they are reassured of the value of user research.

How can I practically apply the insights gained through user research to my digital product or service?
The user research method used will influence the way in which you apply insights. Findings from user research can inform design decisions, development processes, digital product strategy, messaging, and more.
At Graphite, we'll work with you to ensure that the findings from the research are presented in a way that easily fits in with your ways of working. You'll be left with a clear understanding of what you can do next as a team to work on the feedback gained from users. Insights and recommendations are prioritised and presented as actionable next steps that you can move forward with and implement.
We can also support with implementing findings through UX and UI design, rapid prototyping, design sprints, strategic road mapping and other relevant methods.

Want to know how user research can help elevate your digital products?
We're a specialist digital design and research agency collaborating with healthcare and pharmaceutical organisations. When it comes to creating digital products and experiences, our core belief is that you must understand your user. We conduct research, then convert this into actionable insight and practical solutions.
To find out more about how we can support you, get in touch.

Contact us
Want to know more about conducting user research?