3 minute read
Launching a Virtual Stem Cell Donor Drive for Blood Cancer Awareness Month
We've partnered with the charity, DKMS, to support Blood Cancer Awareness Month by running our own virtual stem cell donor drive.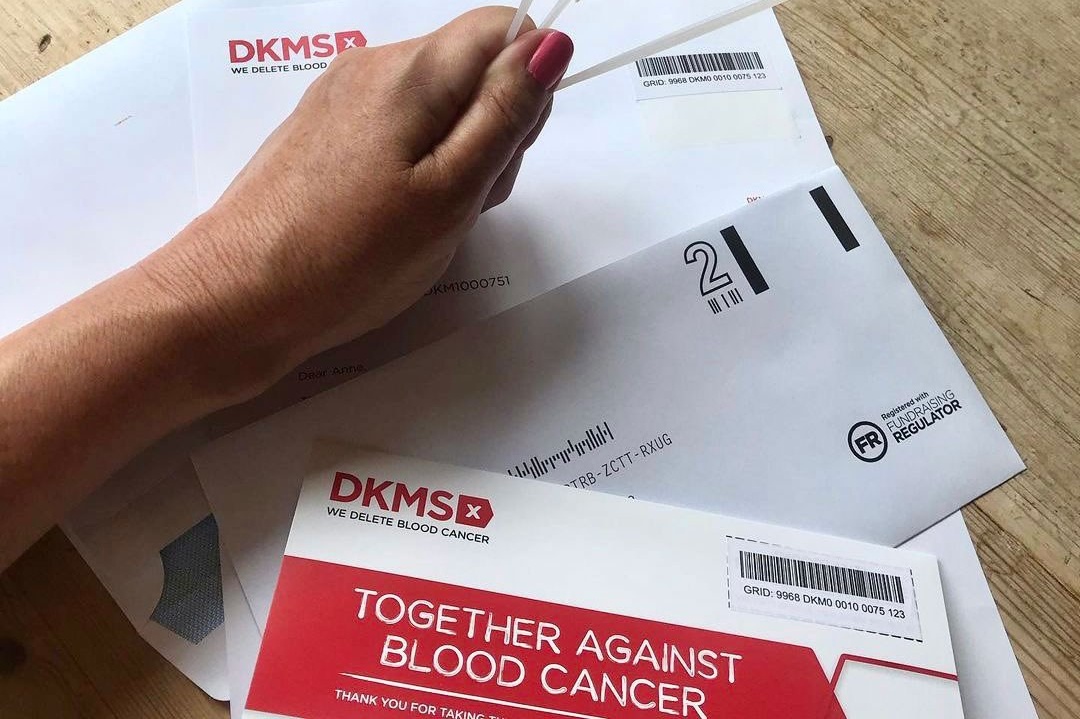 Each September, Blood Cancer Awareness Month seeks to raise awareness and understanding of blood cancers. Although more than 1 million people globally are diagnosed with the disease each year, it's still a relatively unknown cancer type amongst the general population.
We're supporting this initiative in partnership with the charity, DKMS, who aim to 'delete blood cancer' and have facilitated nearly 95,000 donations worldwide to date. They fundraise money to go cover the cost of donor registration and tissue sampling and campaign tirelessly to encourage more people to sign-up and maximise the chances of all blood cancer patients finding a suitable match.
The facts and figures
Every 20 minutes someone in the UK is diagnosed with blood cancer. 
Every 27 seconds, someone globally is diagnosed with blood cancer.
Many will search within their own family for a matching person who can donate their blood stem cells, however, only 30% will be lucky enough to find a matching family member.
Every year, more than 2,000 people in the UK are in need of a blood stem cell donation from an unrelated donor, but only 6 out of 10 patients will find one...
How will we be supporting DKMS over the next 4 weeks? 
Virtual Drive
We're encouraging our team members, friends, family and wider network to sign up to become stem cell donors.
To get on the register, you simply need to enter a couple of personal details online to request a free swab kit. You can do this via our Virtual Drive: https://www.dkms.org.uk/get-involved/virtual-drives/graphitedigital 
The swabbing process is painless and quick — simply swab the inside of your cheek, then package up your swab and pop it back in the post! It takes 2 minutes and is much easier than the lateral flow and PCR tests we've all become so used to over the last 18 months.
You can find loads more useful information about the actual donation process on the DKMS website.
Awareness
We'll also be sharing content on our social media channels, website, and internally to raise awareness of blood cancer, it's treatment, and the stem cell donation process over the coming weeks.
If anything catches your eye or surprises you, we'd actively encourage you to speak to your friends, family members and colleagues and contribute to the wider conversation around blood cancer.
Donate
If you're not comfortable with or able to sign up as a potential stem cell donor, there is always the option to make a small donation. A link to enable you do this can be found on the Virtual Drive page.
Your money goes towards covering the cost of registering people as potential stem cell donors, which is approx £40 per registration.
We're excited to support this important cause — one that's close to the hearts of many of our team members — over the coming weeks, and look forward to expanding our own awareness around blood cancer and its treatments.