6 minute read
Allocating your 2023 budget for maximum digital impact: Top 10 focus areas
After several years of rapid digital transformation, many healthcare and pharma businesses are taking the time to revisit their digital investments. Despite this evolution, the sector is showing low success rates of digital product launches.
With leaders needing to focus their spending and efforts on areas where they will see the highest levels of return on investment, we asked industry experts where the smartest and most urgent investments could be made and the 'watch-outs' they'd be considering when creating their budgets.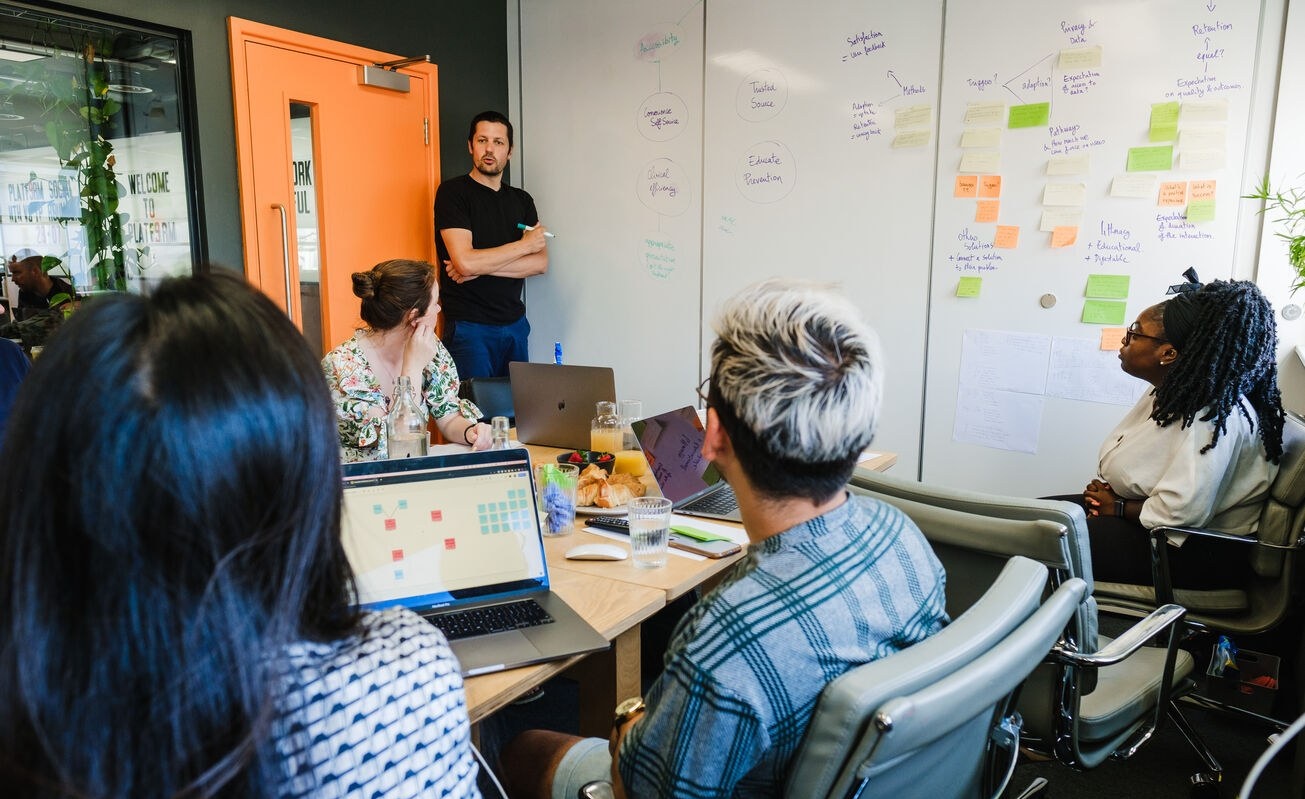 by

Jon Hume
06 December 22
Digital Product Success
Customer Experience
Pharmaceutical
5 things to consider before you start
Before we move into the top 10, let's start with some solid advice about how to manage your budget from a more operational point of view.
Phase your budget out over the full year but front-load early on to deliver the maximum impact within the same financial year.

Don't spend all your money building digital products — be sure to have budget available for research, content and promotion.

Keep some budget reserved for training and investing in your team to build additional skills and knowledge.

Plan for meaningful innovation by reserving as much as 30% of your budget for projects that take longer or might never pan out.

Global teams should use budget to build communities of internal advocates to help develop a culture of innovation across the business.
#1 Data and analytics
The top area for investment that the majority of people we spoke to mentioned was data.
Most pharma companies are sitting on some of the most comprehensive customer data sets ever assembled, but what are they really doing with this information?
Make the most of the data you already collect and only capture more to support your KPIs. With analytics, apply context in order to turn it into actionable insights. For customer data, start small, keep the customer front of mind and only keep data that is useful, relevant and valuable to your business and audience.

"Companies need to ask the question, what are we measuring? What is your definition of success? What you are measuring has a direct impact on behaviour, because that's how people are being incentivised."
Divya Yerraguntla


Senior Vice President, Demand Generation and Sales Enablement, Syneos Health
#2 Personalisation
Investment in personalisation was our second most popular response — in summary, the act of tailoring an experience or communication based on information you hold or have learned about an individual.
Customers (particularly HCPs) now expect personalised experiences and become frustrated when they are faced with generic and untailored digital comms and content. They want to be treated like people, rather than a number, whose individual needs are considered and accounted for. Mirroring their interests will help increase engagement, and build authority and trust.
It is worth noting, however, that creating personalised websites and apps is a complex process that requires a sustained commitment from the business and all involved stakeholders in order to succeed.

#3 Research and listening
User research is essential for understanding your customers' behaviours, their aims, and how they interact with your products and services. To create a successful solution for users, you first need to understand what your user's needs are and see your product through their eyes.
To enable success in this area, create an established (but lightweight and easy to understand) process for customer research with regular practice. Invest in training and champion those in the business that are trying to get better customer insight in regards to their existing or planned digital products.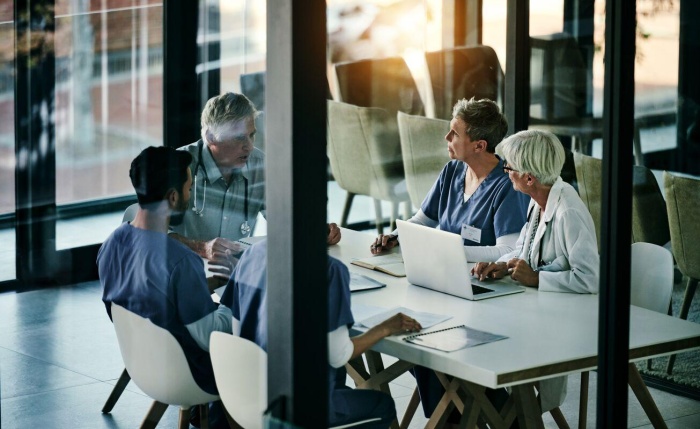 #4 Content and scaling of modular content
Coming in at number 4 is one of the biggest challenges for Pharma companies as we move into 2023 — content.
If you choose to make a move to creating personalised digital experiences that deliver value for your customers, it will be necessary to move away from a content management mindset and into a customer experience management approach, and transition from brochureware to a modular approach.
Roll out a simple-to-manage format, provide training for colleagues who both author and approve content, and scale across your business units and/or organisation.

Brochureware vs modular content
Brochureware and static content
Approved as a single piece that can be used only in the specific use case for which is was originally submitted and approved.

Short valuable life span as cannot be easily reused without the need for complete resubmission each time.

Static, impersonal and unexciting for the customer — in some instances may feel as if written for a different audience altogether.
Modular content
Approved for use in smaller bitesize chunks that are then assembled for the specific context and customer.

Improved reach as built for reuse outside of original intended purpose, saving time and money when done well. Made available for colleagues in different teams, departments and markets to reuse.

Dynamic, timely and personalised for the specific customer and stage within the journey. Gives the customer a feeling of value and ensures that the content and overall experience feels relevant and a good use of their time
#5 Service and product design vs brochureware
Every year, hundreds of new pharma websites are launched, and the vast majority of them are low value, churn and burn brochureware — created simply to check off an item on a product launch or refresh to do list, rather than to strengthen customer relationships and host valuable content.
At the opposite end of the spectrum from brochureware lives the far more desirable product or service design approach. A holistic product design approach considers the needs of the customer and develops a solution in order to meet those needs.
Service design is the process of building customer experiences with a strong digital element — not limited to a single website or platform, but instead approached with the goal of designing the best possible process for the customer.
Moving to this approach requires investing in product management, customer research, UX and CX and making this the norm in your organisation. The benefits of working in this way are numerous and this is an important step in the process of evolving your digital activities away from simple checkbox tasks that don't create any impact.

#6 Paid media
Engaging with more established platforms to host and promote your content can offer great value for your investment, especially in the short term if your owned channels still need work.

If you don't have the budget to build and promote your own platform yet, don't feel any shame in buying a share of someone else's audience. If you do this well, putting your effort into creating genuinely interesting, educational or valuable content, you could be pleasantly surprised in the outcomes for your brand.

"If I had to pick one area where I continue to see under-investment, I'd go for third-party media encompassing paid, social, gated social and independent HCP portals. Why? Because as an industry we are still not really 'fishing where our fish are' and provisioning customers with the content they want in an environment they trust and are already spending time in."
Colin Williams


Senior Director, Digital Channel Optimisation, Omnichannel Operations, Astellas
#7 Developing your omnichannel portfolio
By developing your omnichannel portfolio to be more than just a tool for 'shouting at your customers across channels' you'll enhance your overall customer experience.
We work with our clients to look at how their omnichannel portfolio can become a core customer service tool — a method of helping customers with discovering new content and providing value added services so that they begin to see your channels as helpful rather than noisy. Moving to a model that is more focused on timeliness and relevancy, delivered consistently across an omnichannel customer journey or more likely several journeys will put your organisation in a great position to succeed in the future.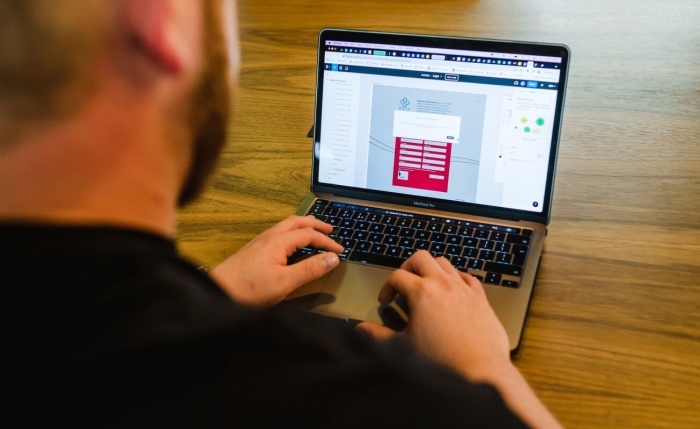 #8 Supercharging reps to have high-quality HCP engagements
Utilise the data gained from interactions with your suite of digital tools to analyse customer behaviour, gain insight and enable your reps to have more informed and engaged interactions with HCPs — even if these are taking place less frequently.
We recommend splitting your interactions into two groups:

Basic hygiene factors that can easily be handled via content or automated customer journeys through digital channels

Highly-engaged rep interactions, powered by data gained through customer behaviour analysis from their interactions with the digital suite of tools across web, email, social and direct messaging.
This gives you the best of both worlds — an "always on" approach that empowers the customer to get what they want when they need it, as well as a clear and joined-up approach between that solution and the real world interaction with a rep that can add value in a whole heap of ways that a website never could.

#9 Customer experiences not customer experience
Think plural so 'customer experiences' instead of a more traditional one size fits all view of what a customer might need or want when visiting one of your platforms or channels.
By looking at a subset of customers in a particular location, you can begin to truly optimise vs their needs. You'll also want to consider all of the other possible investment areas that we have discussed so far and if they would be appropriate for your organisation to bring in together as one holistic product team approach that can deliver against your overall view of what good looks like for CX, irrespective of which team the colleagues belong to.

#10 Automation
Several of our experts mentioned the need to invest in automation to improve effectiveness and bring efficiency — more cost effective, less time consuming, and less complex.
This is most evident in areas such as data and analytics, where developing an automated process to highlight key performance indicators can save a great deal of time and effort for pharma teams. It can also be a huge advantage when it comes to global scaling of processes.
Automation can also play a role in helping to refine and control your ad spend. Automated marketing solutions are valuable assets for pharma marketers to improve the effectiveness of campaigns. With a data-driven approach supported by physician-level insights (gained from first party research), you can enhance your communications with physicians to achieve greater results.

Where will you be focusing efforts in 2023 and beyond?
As you can see from the variety of focus areas highlighted by the sector experts we spoke with, what's right for you and your organisation will be unique to you. 
Consider your current digital products and strategies holistically and identify the highest impact changes for your business and your customers, thinking about short-, mid- and long-term approaches. 

If you're looking for a partner to guide you in the process, supporting with strategy, user research or digital product design, get in touch today to discuss your challenges. 

Get in touch