7 minute read
'Customer First' Mindsets: Unlocking Digital Success in Pharma
When 450 global pharma leaders were asked about what would make the biggest impact on the success of their digital products and strategies, 'a shift to a consumer-first mindset' was the top priority cited (42%). But, what does this really mean, and how can pharma teams achieve it?
by

Rob Verheul
26 July 23
Digital product launches are still not delivering as expected in pharma. Only 4% of the pharma leaders surveyed said that their digital product launches always deliver the expected results, which also means that their products are less effective for the customers they serve than envisioned.
Originally published in Innovations in Pharmaceutical Technology (ITP).
Understanding customer expectations: Big tech comparisons
In recent conversations with those in digital roles across the sector, it was discovered that many had sat through a meeting where someone had shared a moment of 'inspiration' – that they should create a 'Netflix for [pharma brand]' or pursue an 'Amazon-like' digital experience. Whilst it's absolutely right that healthcare practitioner (HCP) and patient expectations of digital services and products are high, largely driven by those big tech firms that dominate the digital interactions in their personal lives, to seek to create facsimiles of digital experiences they are inspired by is a mistake and misses the point about what value their brands can offer their target audiences. Fortunately, the majority (62%) of pharma leaders agreed that it's unrealistic to compare the digital experience of pharma customers with those of companies like Netflix, Spotify or Amazon. There is a broad view that, rather than unrealistically trying to mimic the processes and products of these tech giants, pharma companies should be focusing on adopting their mindset.
What would that look like?
To deliver customer-first digital products, pharma organisations must introduce a new cultural mindset.

Adopting a customer-centric mindset means taking the time to research and truly understand customer needs. It means creating digital solutions in partnerships that are reliable, easy-to-use and add value for HCPs or patients. It means providing relevant and accurate resources and information that build trust between your brand and HCPs or patients.

It also involves a shift from prioritising sales and thinking in a 'product-first' way, to prioritising customer success and satisfaction – recognising the benefits of satisfying customers and strengthening relationships, with the by-product of achieving commercial objectives.
Institutional and cultural barriers to adopting a customer-first mindset
In order to bring about a mindset shift, we have to start by recognising the institutional and cultural barriers that could get in the way.

Firstly, there are barriers centred around pride. To be truly customer-centric is to be open-minded; to listen and avoid preconceived ideas of what your end users might need or want. This mindset isn't comfortable for many in the corporate world who want to demonstrate a pathway to making an impact with confidence. This is especially true in the current financial climate, where teams are under increasing pressure to demonstrate their value and impact.

On the subject of finance, the second key set of barriers exist in this context. Pharma executives have been said to say that the main key performance indicator driving decision-making is 'cost per prescription' – ie how cheaply can a product be marketed and purchased for a patient? When this is the primary driver, then anyone asking for budgets to research what added-value might be appreciated by target audiences, or later create added value content or services to support the customer experience, will surely be frustrated. Recent research actually shows that 89% of companies that lead with customer experience perform better financially than their peers.
Thirdly, barriers exist around the inherent aversion to risk that runs deep in the sector. Doing new and different things in the industry is often slow, as it can be hard to get support and approval internally.

So, how might companies go about overcoming these challenges, and transforming organisational and individual mindsets?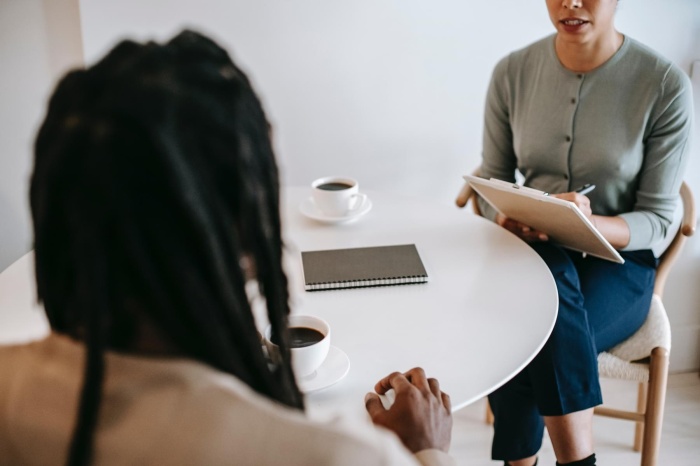 Understand your customer
To be customer-centric, it's essential to truly understand your customers or end users and their needs. A recent survey by Salesforce of over 6,000 consumers found that 66% expected companies to understand their needs and expectations. This means looking at both qualitative and quantitative data in order to build a holistic picture of the needs, preferences, priorities and behaviours of those people using or engaging with your products.

However, The Contradiction Conundrum report discovered that only a quarter (27%) of pharma companies say they always conduct user research when creating digital products and services.

This leaves teams 'designing in the dark', resulting in less effective products that don't drive the desired engagement amongst customers. At the same time, nearly a quarter (23%) admit they also do not know how successful their digital product launches are because they do not measure them.

Looking at your data is a good place to start:


How are customers engaging with your digital products and services?
What can you learn about their behaviours?
Where are they dropping out of the user journey?
What content and features are they engaging with the most?

Pharma organisations are often sitting on vast datasets that hold all sorts of valuable insight – if you know where to look for it. A good plan is to: invest in and build upon that dataset over time to help you gain deeper understanding; learn continuously; and make iterative improvements to your digital solutions over time.

But, data will only tell part of the story, and will rarely inspire innovation. Make time to speak to customers first-hand and have more in-depth conversations about their specific needs, preferences and behaviours. Ask them about their day-to-day lives, digital interactions and the pain points they experience to build a full understanding of the customer journey and the points at which you can make the most impact. Through this, you'll gain a new level of insight that can be applied across many aspects of your omnichannel approach – content, communications, user experiences, digital strategy, for example. You'll also demonstrate to your customers that their opinions matter to you and are being taken into consideration.

Amplify their perspectives
When you've obtained this customer insight, you need to bring the customer voice and experience to the table to help the wider business understand your strategy and become more customer-focused. Amplify their perspectives and ensure that insights are widely available across your organisation to help reduce the distance between your teams and your end users. Customer-centricity should not be siloed to specific teams or departments.

First-hand testimony and customer stories can be incredibly powerful in this context. Sharing direct quotes or video clips from patients and HCPs can help to cut through the noise, validate your business case and achieve internal buy-in.

Be purpose-driven
The mission statements of pretty much all leading pharma brands put the patient at the centre and express a clear purpose.

Pfizer talks of seeking "...breakthroughs that change patients' lives…"; Sanofi "...chase the miracles of science to improve people's lives…"; Abbvie wants to create "...an innovation-driven, patient-focused specialty biopharmaceutical company…"; whilst AstraZeneca seeks "...to transform the lives of people affected by rare diseases through the development and delivery of innovative medicines as well as supportive technologies".
"Adopting a customer-centric mindset means taking the time to research and truly understand customer needs."
When it comes to digital solutions – websites, apps, portals, support tools – it has been found that this clarity around purpose and end goal can get lost. There's a 'launch and leave' mentality, where solutions are created without a clear purpose and use case, then subsequently fail to deliver the expected results quickly and so are abandoned.

To avoid this, all stakeholders need to have a clear understanding of the 'why' behind your project from the outset. It should align with the wider purpose of the organisation, but also be specific to solving the customer or business problem at hand.

When creating solutions to meet perceived customer needs, it's possible to become convinced by an idea that might feel right, but that may not resonate with your customers and help solve their problem. This is another reason why a close connection with your end user is so essential. To avoid time and effort being invested in the wrong way, the project should be shaped to focus specific needs and KPIs that are oriented towards measurement of the ability to meet them. This approach provides guidance and direction, aligning teams around a shared end goal.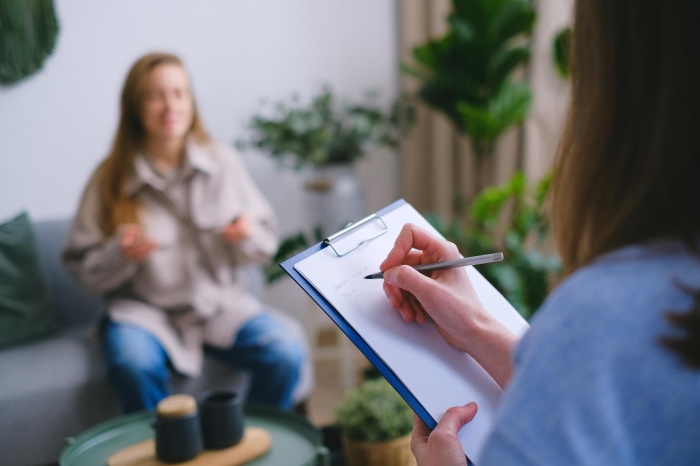 Address the KPIs
The specific KPIs you set for your project or product will determine the mindset in which teams operate. Price-per-acquisition will always be important, but you should also bring in other KPIs that will help build the case for the approach you're taking – the customer elements, as well as the cost.

Ensure that your suite of core success metrics considers both customer and business outcomes. High number of logins or monthly active users does not necessarily mean happy or satisfied customers with a positive brand perception. Instead, consider other metrics that might be more indicative of alignment with purpose, including efficacy; customer sentiment metrics; registrations; monthly active usage; or even treatment adherence.

Think long term
Being customer-centric requires a long-term commitment to putting customers at the heart of every business decision and to continuously improving customer – or patient or HCP – experiences over time. The best digital products will evolve as new solutions, ideas or needs are identified – consistently adding value for the end users. Launching and leaving a product is a surefire way to ensure it never truly achieves its purpose.

Putting the customer at the heart of any product is the key to its success, particularly when it comes to digital, where people are used to having excellent functionality and design at their fingertips.

Going back to big tech, think about how regularly it produces new hardware, software and system updates that resolve issues or meet its customers' needs. That mindset of continuous improvement is what can be brought to the pharma sector. Ultimately, it knows that building and maintaining a product that users want and that adds value to their lives is the best way to ensure satisfied customers and a strong financial performance, and the same applies within pharma. When we produce effective, up-to-date products built around clients' needs, everyone wins.