7 minute read
Demonstrating the value of user research in pharma and healthcare
Demonstrating the value of UX research in pharma and healthcare can be difficult. Here, Graphite's Senior Clinical UX Researcher, Jack Burton, explains the importance of user research within the digital product design process, and gives advice on how you can articulate the 'ROI' of research internally.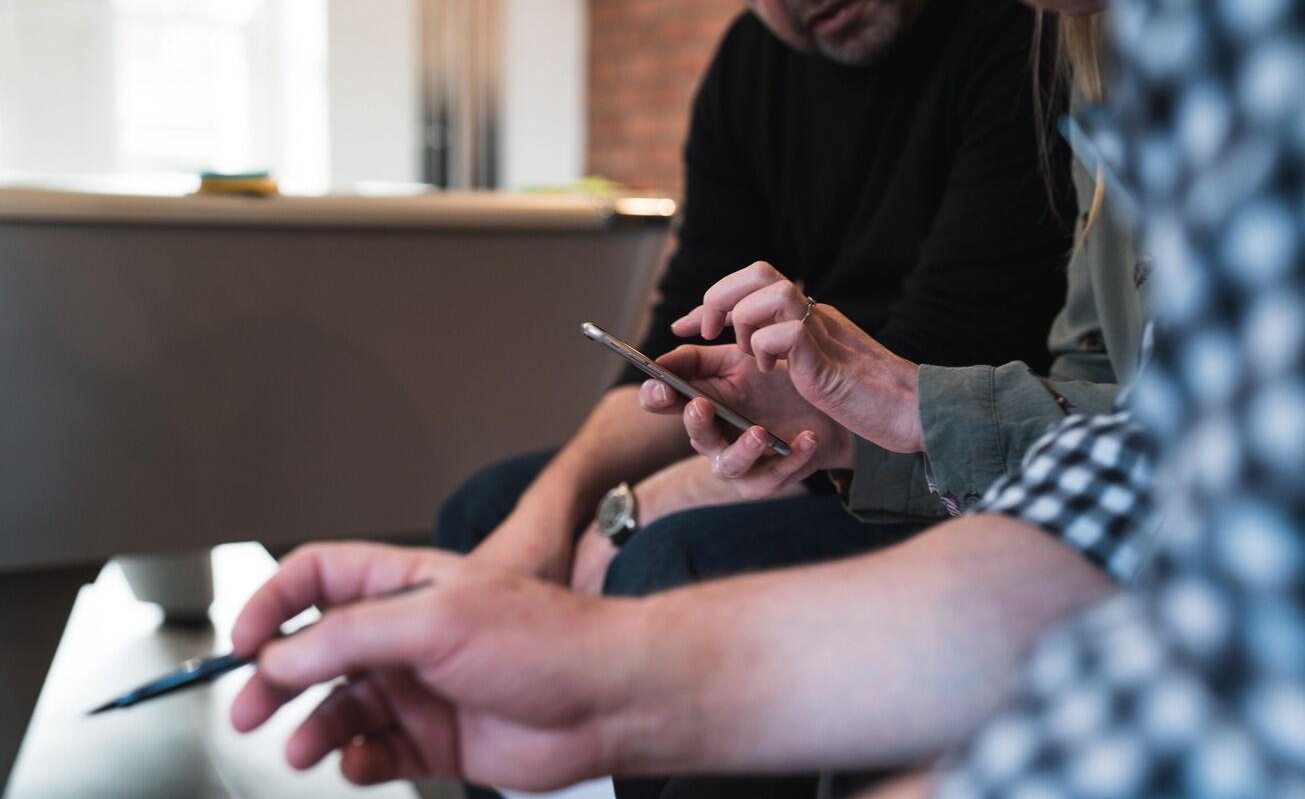 by

Jack Burton
01 December 22
User Research
Value
ROI
Customer Experience
Pharma and healthcare are sectors rooted in empiricism and scientific research. It's commonplace for pharmaceutical companies to fund R&D processes that span across a decade to bring a new drug to market, whilst the healthcare sector relies on continuous research to discover new techniques to treat the sick and wounded.
In each of these types of research, the value-add is clear; pharmaceutical organisations can bring new drugs to market to treat or cure chronic and acute diseases more efficiently, making the product profitable financially, and healthcare research helps to discover revolutionary new ways to deliver care for patients that ultimately save and improve lives.
However, when it comes to digital product development in pharma and healthcare, user research remains largely excluded from the design process. Our recent report discovered that only 27% of digital teams in pharma always conduct user research in the process of developing digital products, a significantly low figure when compared to drug development.
A lack of user research greatly increases the chance that digital products will be ineffective for their target users, leading to huge resource inefficiencies and the potential for harm to patients. 
So why is user research underutilised and undervalued in these sectors? 
This article discusses the importance of user research in digital design processes and how the value of conducting user research in digital pharma and healthcare teams can be demonstrated.

Why is user research important?
Conducting user research will help you see your digital products and services through the eyes of your users — patients, HCPs, or other customers. You'll gain a better understanding of their needs, wants, behaviours and pain points in the context of your problem space, enabling you to create digital solutions that are aligned to how your users need to use them.
It will enable you to understand their priorities and give practical, actionable recommendations to take forward into the design and development phases to deliver better experiences. First-hand insight will enable you to make evidence-based decisions, eliminating the need for guesswork when determining what your users want. The depth of insight gained can also be shared across your teams to inform your wider messaging and digital product strategy.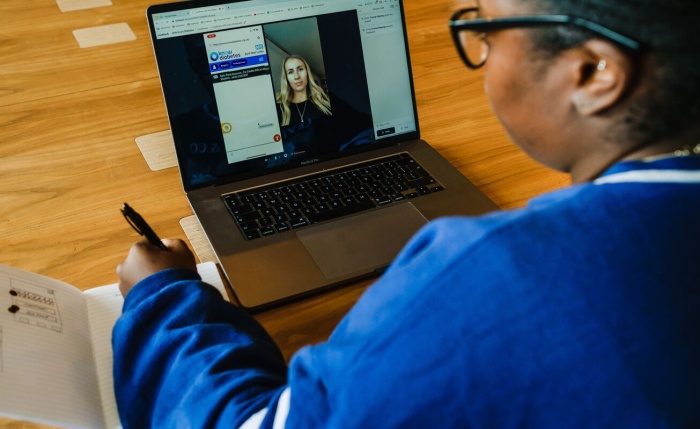 How can we prove the 'ROI' of digital user research?
The general consensus amongst the digital product community is that for every $1 invested in user research will yield between $2-100 in return for the business; an impressive statistic. Unfortunately, it's much too vague to be used to accurately predict specific outcomes in pharma and healthcare.
Whereas a sector such as e-commerce can accurately breakdown where changes in design have improved conversions or sales, the value-add for digital health solutions is often offline — and far less easy to measure. 
For example, take an emergency health record system being used in an NHS A&E ward. We can reasonably infer that the easier the software is to use for emergency room clinicians, the faster they will be able to access and store data, the less time they will spend using the software, and the more time they are then able to allocate to seeing and treating patients. However, we cannot easily or conclusively prove that extra time spent with patients will improve patient outcomes or significantly improve resource efficiency — both offline events — in the same way that we could see where design changes in the interface of an online fashion retailer leads to more customers buying a particular pair of shoes and generating more revenue for the organisation. It becomes difficult to therefore demonstrate the cost/benefit ratio of user research and convince stakeholders to fund user research projects.
This, in addition to a widespread lack of understanding and expertise of user research within the digital health domain, means that many design projects in the sectors are being conducted without data or evidence to inform design decisions. What then, can demonstrate the value of user research and convince pharma and healthcare stakeholders to fund it?

Selecting the right metrics
As discussed, we know that value in digital pharma and healthcare is more complex than increasing sales. Much of the value of digital pharma and healthcare solutions for the end user exists offline, and it can be difficult to justify how improvements in user experience can impact the organisation and improve outcomes for patients and clinicians. When attempting to demonstrate the value that user research will add to the product it is therefore important to work with stakeholders to identify the metrics that are most important to them.
Effective user research can:
Speed up the product development process by having a deeper understanding of what to build and reducing time spent on trying to learn about users later on in the process (which may satisfy product teams with a first-to-market launch strategy)

Reduce the risk of building something that does not meet user needs (and is therefore very likely to fail as a product, sinking time, effort, and money)

Reduce the risk of having to correct design errors in the development phase (which is significantly more expensive than correcting them in the design phase)

Inform the design of people-centred products which improve patient health and reduce costs of hospital readmissions/primary care (helping people to successfully manage chronic conditions and stay out of hospital is the primary goal of many digital therapeutics)
This is where stakeholder interviewing is crucial. They can help you learn more about what decision-makers and key individuals expect from your project, what business values they hold, and what they are being held accountable for with respect to the product.
If the aim is to pip competitors to the post and be first-to-market, great — user research can help us establish what to build earlier and how to build it, so we can quickly develop and launch a product. If you're collaborating with medical teams to ensure all patient needs are met, again user research is crucial to cover off all bases. Or, if you need to make sure the product is developed on a tight budget, user research can detect errors to be corrected before the product enters development.
Digital health products are rarely defined as successful by metrics like clicks, impressions, or conversions. Metrics of interest usually include those more aligned to uptake (or acquisition), activation, and retention (see the AARRR framework to learn about some of these in more detail).
Understanding exactly what needs to be tracked and measured and identifying KPIs early is crucial in being able to select the correct research methods to generate informative data surrounding metrics of interest. Connecting your research metrics to the metrics stakeholders care about makes demonstrating the value of research infinitely more effective.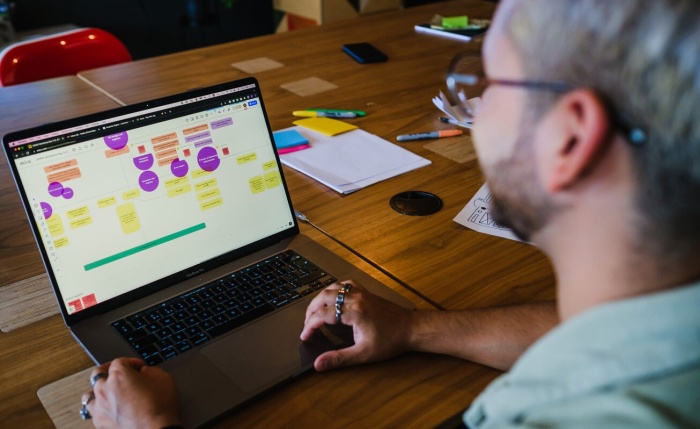 Documenting the outcomes
Demonstrating the value of research can only be achieved by documenting the outcomes of the research. Without evidence to prove that previous user research efforts have led to tangible design changes, and as a result have added value to the product development process in line with success metrics, it's very difficult to justify the time and resource investment.
Therefore, I'd recommend always documenting the following areas of any user research project:
Problem space: What are our research questions and why? How will learning about this help the product/organisation?

Methods: What did we do to learn about the problem space and answer our research questions? Why did we do it this way?

Insights: At a high-level, what did we learn? Did we satisfy our research objectives?

Outcomes: What did we do with the results of this research
Having this information documented is not only important for internal knowledge sharing and in bringing product teams closer to the reality of their users, but in being able to draw upon these learnings to demonstrate the value of UX research for future projects and to reassure stakeholders on the value of the work.

Dispelling the myths and making your case
As discussed previously, there still remains a myth surrounding UX research — that it's a long, costly endeavour with a low ROI, and that it's not entirely necessary to build a successful product or service. Whilst the latter is technically true, you could be incredibly lucky and design a successful product from expertise and intuition alone, the chance of this happening without an understanding of your users is incredibly slim.
Whenever you hear the phrase "we can't do UX research, it's too expensive and/or we don't have time", you could try some of these approaches below:

Understand what 'expensive' means in the eyes of stakeholders and their budgets. Select project-specific, relevant KPIs, and then use a calculation to estimate the potential ROI of UX. You can use these figures to make a strong case (when delivered correctly) that some research needs to be done in order to design the right product, or design the product right.

Understand what stakeholder knowledge of UX research is. You would be surprised at some of the perceptions that stakeholders can have, often confusing traditional pharma and healthcare research projects that take months to plan and get approved, and even longer to execute, at significant cost of time and money. This can panic stakeholders who either have small budgets or deadline pressures from their seniors (or both!), and they feel an urge to cut out parts of the design process they deem to be unnecessary or lack in value — often UX research. Reassure these stakeholders by educating them on how quickly insights can be generated with small budgets, and by proposing research in short sprints with a fast turnaround on insights. An example would be a small round of usability testing with 5 participants — this can be turned around from study design to reporting in as little as a week, and at an insignificant cost.

Understand what the costs of failure are; who are we putting at risk? Are jobs on the line, or worse, patient's safety? When articulated well (we're not here to blackmail!), the costs of getting a design project wrong can go a long way to justify the financial costs of doing research.

Use case studies and examples of how previous UX research has benefited the organisation (or other organisations). You can find plenty online, or if working with an external partner to conduct research, they will have detailed examples to take you through. Don't underestimate the power of personal testimony and real-life stories to help strengthen your case.

Start with small research projects and work your way up; a small project where you can measure the ROI across selected metrics (however small in the beginning) can be a great starting point and help to get a foot in the door for larger projects. You can then build of the level and scope of research until it becomes fully integrated in your digital product design processes.
Think about what value means for you.
Proving the value of UX research in pharma and healthcare can be tough. UX maturity is generally lower across the sectors and there exist common misconceptions across product teams that UX research is slow, expensive, and yields low returns.
This article touched upon a few areas that UX researchers can use as drivers to measure ROI, including the importance of selecting the right metrics for your stakeholders. Proving value is not one-size-fits-all, and what's important for one product in one organisation may be completely different in another. Nonetheless, being able to prove the value in research is important to drive effective, user-centred design processes and ultimately make better products for end-users.