5 minute read
Establishing our agency values to enhance our culture as we grow
Learn how we defined a set of authentic yet aspirational company values, and why we felt this was an important thing to do to enable future success.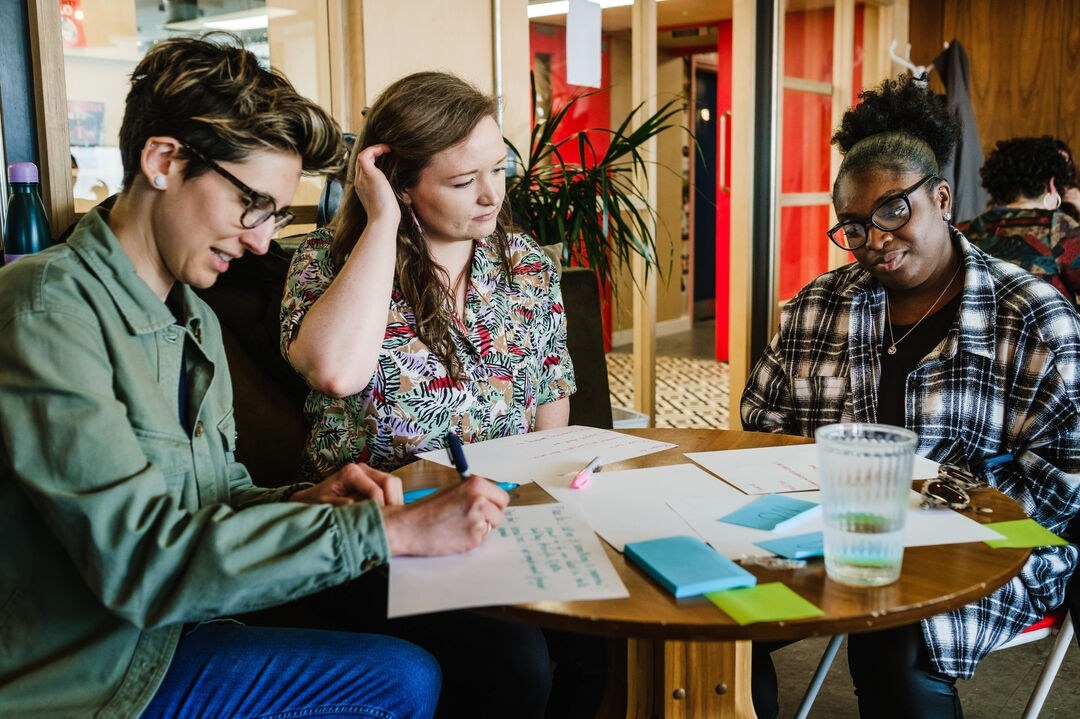 by

Rob Verheul
04 August 22
If the last few years have taught us anything, it's that people and culture (not a building or infrastructure) are a business' greatest asset.
We've known for many years that Graphite's culture is special, yet it wasn't until it was put under pressure with lockdowns and continued growth that we learned quite how special.
When it comes to it, it's the chemistry, relationships and cultural 'norms' that make an agency thrive, and encourage people to perform at their best — and in the last few years we've definitely seen some amazing outcomes.
For years we've wanted to describe our values accurately, but after repeated failed efforts we feel that at last we have cracked it, and in this post we'll share why, how and the results.
Why it's important to clarify values
Contrary to popular belief, values should not be lists of words on a wall. 
To be effective, they should be phrases that capture the essence of peak performance in an organisation, and serve as memorable reminders to every team member, so when faced with a challenge, everyone knows instinctively how to respond.
Without that clarity from the organisation about its priorities, it's left up to individuals to determine what good looks like. As people, we all have competing priorities, but this lack of clarity can lead to a lack of harmony — which can be especially disruptive as companies experience growth.
When agreeing our own values, we wanted to ensure that they were authentic and that the team felt a sense of ownership toward them. They should feel real and reflective of who we were today, but also aspirational with room to take on greater meaning with growth.
So, how did we do it?
We're fortunate to have two team members who have worked in agencies which specialise in company culture, so they led the programme of activity, as follows:
Team input: We surveyed our staff and then held a full-team workshop where we all shared feedback about 'how we act, when we're acting at our best' — the ideas that resonated with us based on our own experiences of agency life. 
Analysis and ranking: We analysed the trends and patterns from that input, and created a shortlist. Then, we all participated in a ranking exercise to explore what words and phrases had most affinity for the team, taking note of those that came out top.
Refinement: Then, we began a creative process to express those sentiments as succinctly as possible. We again shared these in order to gain feedback on how successfully the words had captured the essence of the culture, before refinement and ultimately launching them.
At the end of this journey, we believe that we've done what we've wanted to do after 12 years — to express what makes our culture successful.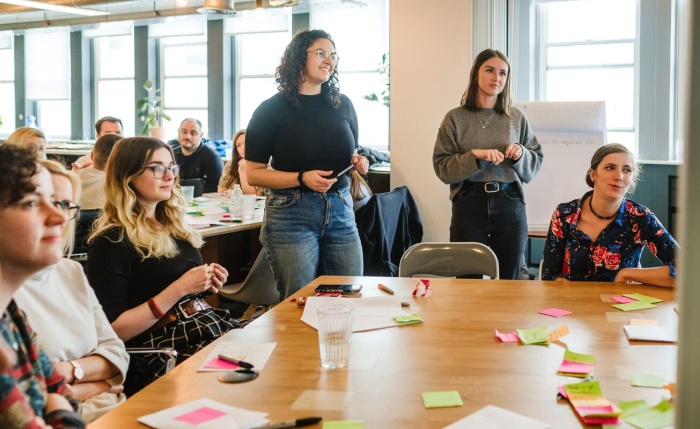 Our values
To anyone that doesn't know us or hasn't worked with us, they'll quite possibly come across as cheesy, and it's hard to convey how right they are, how well they express where we're at, as well as where we're going, but here we go…
At Graphite, 
We genuinely care: Looking out for our people, customers, healthcare practitioners and patients.
We collaborate to innovate: Blending perspectives to deliver the best outcomes, together. 
We endeavour for better: Developing people and processes in continuous improvement. 
Caring is at the heart of the way we work together and with clients. We genuinely want to see our clients succeed both personally and professionally, and will do what we can to help them achieve their goals. We care a great deal for one another, and time after time, the company has gone above and beyond to support its people and its clients.
Collaboration is key, we know that the best results come from bringing people together from different backgrounds and mindsets, exploring options and moving forward having recognised the value that everyone brings. It's particularly essential in digital, as we look to create tools for diverse audiences.
Continuous improvement is essential in the digital industry. We cannot afford to sit still, and we must recognise that something that is right today might not be right for tomorrow, so a constant focus on developing ourselves, our workflows and our worldview is critical.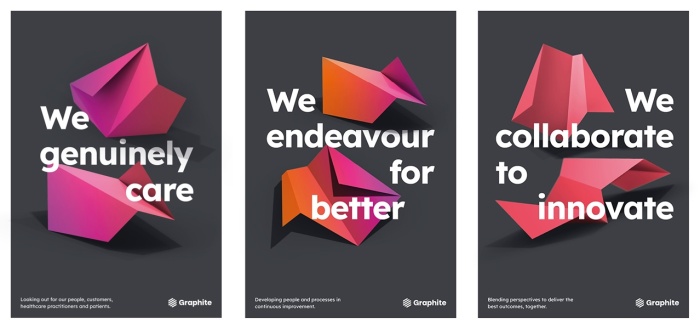 What's next?
Aside from making beautiful posters and proudly hanging them on the wall in our office, our values have inspired a number of activities, including…
Enhancing our Maternity and Paternity policy to be one of the best in the industry 
Informing our sales qualification criteria, ensuring we work with clients that we know we can succeed with
Refining our hiring qualification criteria, so we know what will work and what won't 
Clarifying expected internal behaviours, documented in our performance review process
Finishing each week by sharing 'big-ups' with the team — messages of appreciation for others across the agency who've gone above and beyond that week, in line with our values 
… to name just a few.
This is just the starting point, but we look forward to embracing them whenever we need to remind ourselves what success looks like.
Recommendations for defining your company values 
It's been a fun but also challenging workflow. To anyone considering undertaking their own values review process, here are a few things we'd recommend based on our learnings throughout the process:
Let go of preconceived notions, and ask the team what is genuine for them in the culture.
Don't underestimate the amount of time it will take — you and the team will need to process the themes that come through.
Work with a writer — someone who will successfully express the essence of your concepts in meaningful words.