5 minute read
Establishing our 'Rules of Engagement' to enable clearer communication
Establishing ways of working and communicating that suit everyone and offer clarity to our teams as we move forward with long-term hybrid working.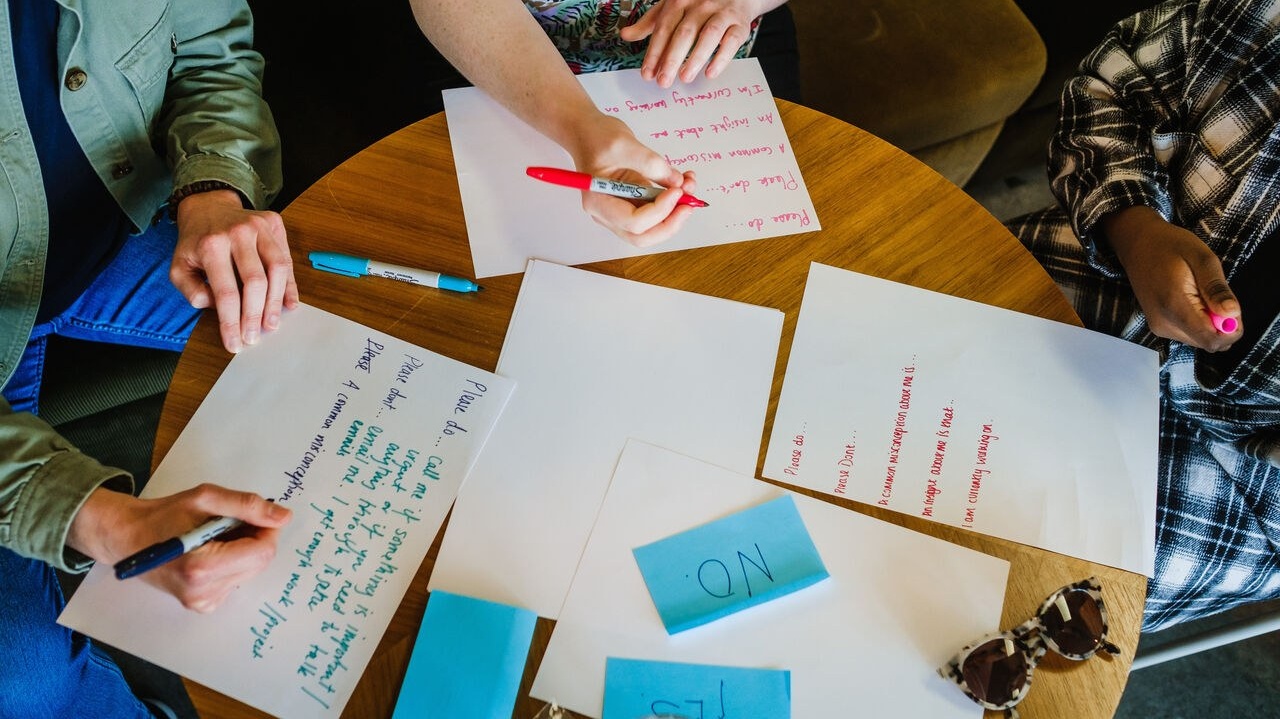 by

Graphite Digital
28 June 22
News
Agency Life
Communication
At Graphite, we've adopted a hybrid set up with our teams working remotely across Brighton, London and the South East, or from our Brighton office to suit them. Our team is rapidly growing and we're often onboarding new people with different experiences of ways of working from previous roles. 
As a busy digital agency, multiple communication channels are in use simultaneously — email, Slack, video conferencing tools, face-to-face meetings, and others. We wanted to establish ways of working and communicating with each other that would suit everyone and offer clarity to new and existing team members. 
With our hybrid model here to stay, we felt this was an important exercise to help align our teams and keep day-to-day agency life running as smoothly as possible.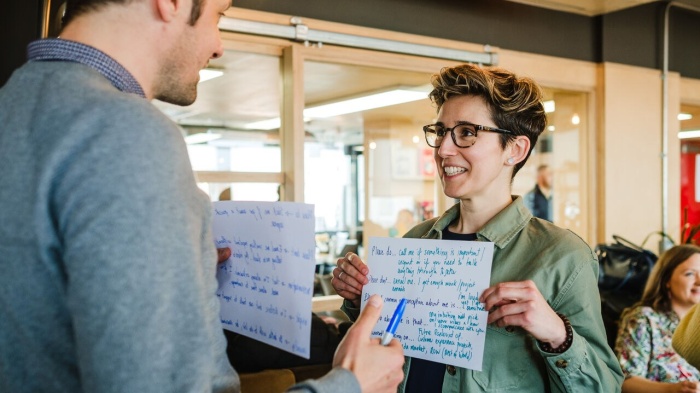 So, how did we do it?
We knew that we wanted the process of agreeing these guidelines to be collaborative and based on the opinions of the whole team. In involving everyone, we'd be much more likely to collectively honour the rules that we've set for ourselves. 
As an agency, we all meet up once a quarter to run through key company updates in person. These get togethers also provide a valuable training or workshop opportunity. Everyone sympathised with the challenges of remote working and were keen to work on our own "rule book". 
We divided into smaller groups and were given a category each to tackle — Slack vs Email, Google Meet, and In-person meetings. We spent some time going through things people should and shouldn't do when using their given format tool, taking into consideration how they prefer to be communicated with. 
What we came up with 
We wanted to ensure that everyone's communication styles were accounted for, and come up with a set up simple, easy to remember rules that we could all implement. Some examples of guidelines we all came up with were: 
Slack: Keeping channels streamlined to relevant project discussions. The best comms channel for day-to-day chat and asking questions. 
Email: Best for important communications when everyone needs to read and/or action information. 
In-person meetings: Carefully consider the time and location of a meeting and if it's appropriate and inclusive for everyone to attend. The best format for collaboration. 
For Google Meet: Being respectful of other people's time and allowing for breaks. Turning up on time and having cameras on to show engagement.  
Throughout the process, we also discovered that were some Google and Mac functions that people weren't aware of or were underutilising, such as 'focus time' in Calendar and on Mac that helps people to manage their time and to stop the noise of constant notifications.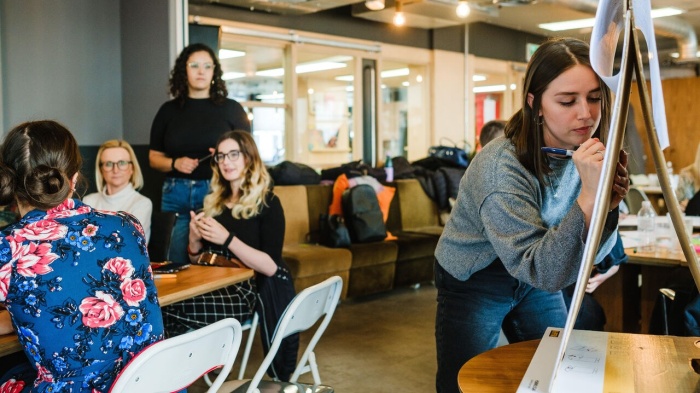 Aligning our team with a new set of comms guidelines
After the session, we grouped all our thoughts together into common themes and collated a final list of guidelines. A visual deck of the headlines was shared with the team, with further expansion and context around the different points added to Confluence, our internal documentation platform, for everyone to refer back to.
The process offered a valuable chance to reconnect and align on guidance for how we communicate across the agency. Following the pandemic, we all had to adapt quickly and adopted new ways of working out of necessity. With those days now (hopefully!) behind us, it felt important to take a moment to stop, reflect and reset to make sure the processes we have in place will set us up for future success.
It also reinforced that we all need to be respectful and considerate of other people's time, bearing in mind that people have other commitments behind the screen.
Looking to the future, as we continue to grow, we'll be able to share this new guidance with new starters during the onboarding process so that they can gain a better understanding of how Graphite works day-to-day right from the outset.