5 minute read
Creating easy-to-navigate digital experiences for HCPs
Design systems enable easy and intuitive navigation of your websites and other digital products by creating familiarity and structure. This allows your customers, whether HCPs or patients, to feel assured and comfortable using your product. 
In this article, Graphite's Senior Account Director, Nicola May, explores this further.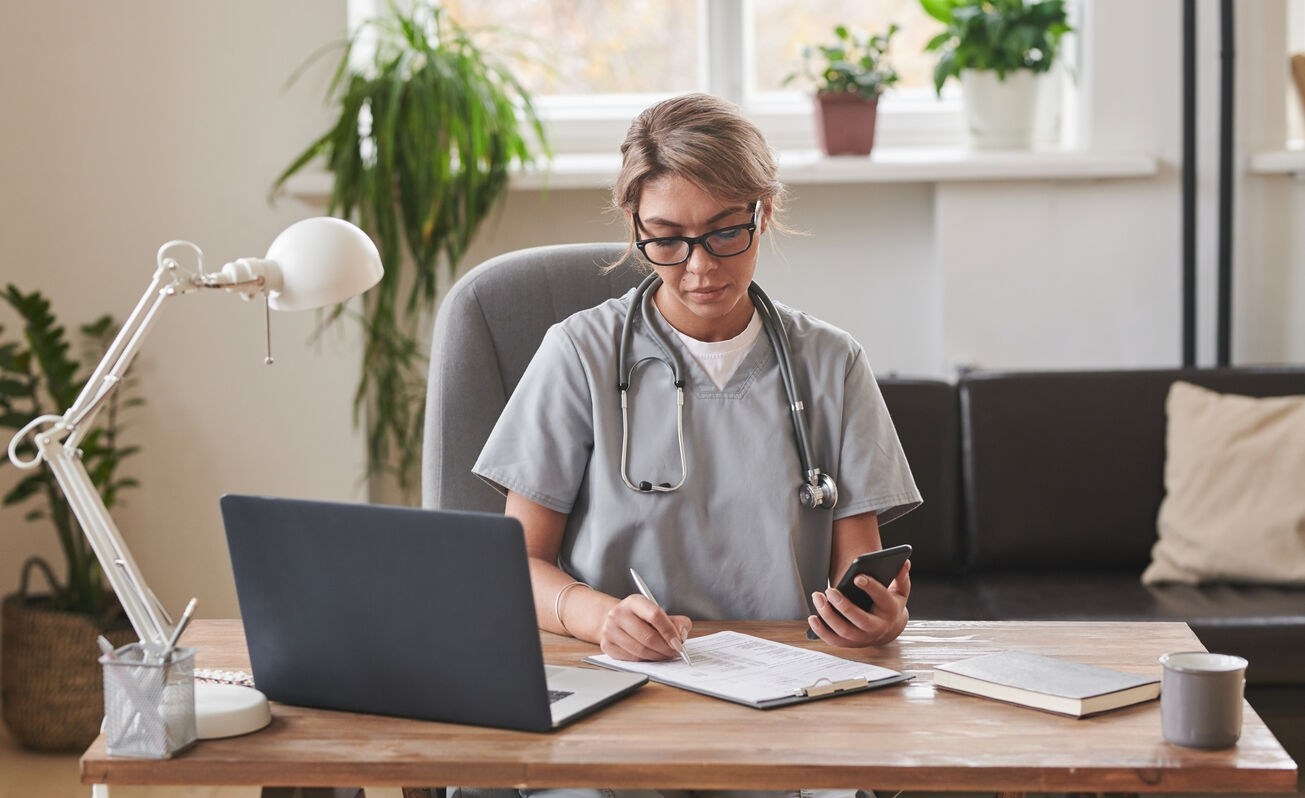 by

Nicola May
06 June 23
Design Systems
Customer Experience
Digital Pharma
During the pandemic, an old colleague of mine who runs a fellow B Corp-certified design agency wrote an article about wayfinding that really resonated.
The topic of the article was around the new signage we saw ourselves faced with as the result of the pandemic, specifically the challenge of how we convey all these new expectations and behaviours in a consistent, easy-to-understand manner.
He noted that the most important challenges were to remove any confusion or ambiguity and stop our brains from tuning out information that is designed to keep the most vulnerable in our society safe.
"Every store sign is different. Every pub, restaurant, toilet and workplace. I mean not every one, but you get the idea – enough to cause confusion. The burden of keeping us all safe has kind of been dumped on all our laps with not a great deal of help or guidance. One solution – a digital library of content available to everyone, for free, to at least attempt to deliver a consistent distribution of information designed to keep us informed and safe."
This got me thinking about design systems and how, with the implementation of a well-executed design system, it allows people to successfully navigate to what they need, in an easy-to-follow, consistent manner.
Familiarity allows us to process information more quickly
Imagine you are travelling from, let's say, London to Manchester. It's 1998 and all you have is your trusty old copy of the A-Z map (no sat nav in those days!). To navigate without constantly having to refer back to your little old book, you rely on the road signs with their simple clean typography, consistent colourways and symbols. You reach a junction and you know what to look out for, you aren't sure what lane to be in, the sign posts guide you and by following these signs, as you are able to reach your destination.
The consistency and familiarity of the design of these signs allows you to process the information they're providing quickly and efficiently in order to make decisions about where you should go, or an action you should take.
Now take that methodology and apply it to a website or app. We've all become accustomed to looking for a magnifying glass in order to perform a search. On mobile interfaces, we know that tapping the three little lines at the top corner of the screen will likely open a menu.
But what if your company had 10s or 100s of sites for multiple brands in many markets for your customers to navigate, each with their own brand teams overseeing them?
How do you keep them consistent? How do you make it easy for your users to navigate your sites, and for your teams to ensure they are following the same set of rules?
A design system!

A reusable library of 'building blocks' for your digital products and services
With a design system, we create a series of 'building blocks' that can be implemented over and over again for each of your sites or products. It's a collection of reusable components, guided by clear rules, that can be used to build digital solutions at any scale.
Read more about the make up and structure of a design system here.
Your development team only needs to build each component once, and they can be utilised time and time again — no custom code, no snowflakes, just consistent, considered components that work together.
And, as such, the teams designing each of your sites know what they can do in terms of brand identity and personalisation, but also what limitations there are. This results in less back and forth and ultimately a much smoother, more efficient and cost-effective process.
Create better digital experiences for your customers
Finally, and most importantly, the digital experience is improved for your customers. No longer will HCPs have to navigate hundreds of different sites, each with their own style of 'sign-posting' users to functionality like rep callbacks, accessing dosing information, requesting samples, downloading content, and so on, With a consistent design system in place across all your digital touch points, they'll know, whichever site they are on, how to navigate to get to what they are looking for, simply and easily. They'll quickly begin to recognise the familiar page structures, icons, and calls to action, meaning they're much more quickly and easily able to navigate to the information they're looking for. You'll demonstrate to your customers that you respect their time and are doing all your can to make their lives as easy as possible when it comes to interacting with your products.
The end result, you've made your processes more efficient, your CX smoother and ultimately, your customers are happier!

Want to learn more about how a design system can help you?
At Graphite, we are well-versed in the world of design systems and have been working to create, grow and upkeep design systems for our healthcare and pharmaceutical clients for many years.
If you want to learn more about how a design system can help you, get in touch.