Migrating 50+ brand sites to a new and improved design system in just 6 months
UX and UI Design Design Systems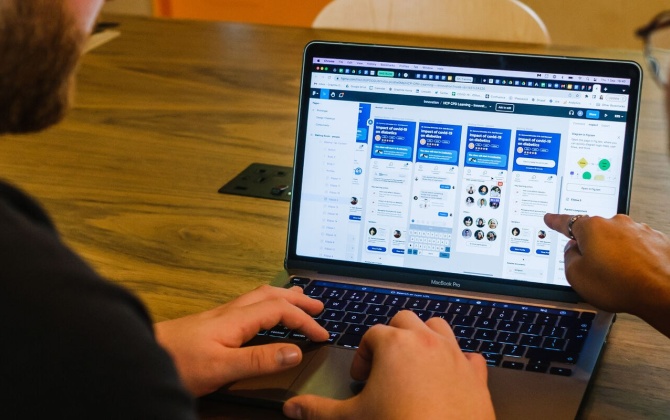 Our client, a leading global pharmaceutical organisation, needed to rapidly migrate more than 50 brand sites to their new design system in order to create a more consistent and user-friendly digital customer experience for their HCPs. Having worked with them for a number of years and previously managed and developed the design system, they turned to Grahite to lead on the project.
We took an agile approach, breaking the brands up into smaller groups to be tackled in individual sprints. Close relationships were also established with the client's in-house development teams, with two-way communication from an early stage, to ensure the new designs could be smoothly implemented.
By bringing these brand sites in line with the rest of our client's digital portfolio, we have created a more consistent brand identity across touchpoints for HCPs, and improved the overall user experience. It will also enable all brands to benefit from future evolvements to the design system, including new feature additions.

Outcomes
50+ brand sites migrated to new, enhanced design system in under 6 months

Reduced development timeframes and costs

Consistent customer experience and visual identity for HCPs

All brands now set up to benefit from future improvements and feature launches
Improving user experiences for HCPs by unifying brand identities
The goal of this project was to migrate 50+ North American brand sites that were not aligned to the same design system — and sometimes created with no design system at all — into the new and improved version. This involved creating individual brand palettes for each, along with a selection of new customised homepage templates, before working closely with the individual brand teams and developers to apply the design system across each site, tailoring any elements as required.
Having worked with this client on improving their HCP-facing digital products and services for a number of years, they turned to us as a trusted partner with an intricate knowledge of the design system that would enable the rollout to take place as smoothly and efficiently as possible.
By bringing the remaining brands in line with the rest of their portfolio, the key benefit was consistency. There would now be one source of truth for all brands, with comprehensive documentation enabling a more controlled, unified approach and clarity for internal teams. For HCPs, this consistency would make individual brand sites more user-friendly and intuitive to navigate, as well as strengthening brand recognition and building trust.
With all brands using the same design system, we'd also ensure that they could all benefit from future planned improvements, evolvements and feature additions — meaning no brand site gets left behind.

Striking the right balance — a structured but adaptable approach
With a project of this scale, efficiency was key. We assembled a dedicated cross-functional team of designers and project managers to work closely with the Project Lead on the client-side.
At each phase, we took a collaborative and agile approach — with ongoing knowledge sharing, peer-to-peer reviews, and QA (quality assurance) reviews, regular stand-ups, and sprint retrospectives. Throughout the project, we were constantly reviewing and looking for ways to tweak and adapt processes to continually improve based on what we were learning on the way.
At the beginning of each sprint — in which we'd tackle the migration of 5 – 6 individual brand sites — we held a kick-off with the senior client stakeholders for each group of brands. This enabled us to understand the specific needs and challenges of each individual brand, and tailor our approach accordingly.
It was important to strike the right balance between a repeatable, tried and tested process, and an adaptable and tailored approach taking into account the needs of specific teams and learnings picked up along the way.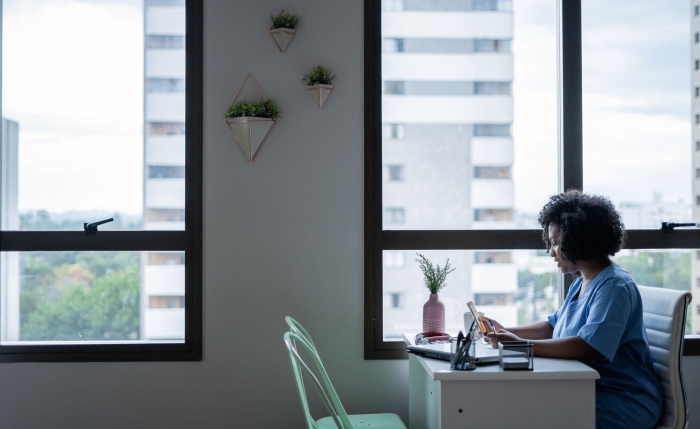 Alignment between design and development teams
When design and development teams don't speak the same language and communicate regularly — and from an early stage — the end look, feel and user experience of your digital product can be compromised.
During this project, we reached out to the client's development team a few weeks in advance of each design sprint, sharing prototype designs and beginning a dialogue so that any potential challenges could be identified and resolved together.
In these conversations, we could also explain the rationale of the design changes to help align our cross-functional teams around a shared end goal – a consistent global design system with reusable elements that would make life easier for development teams in the long run.

Setting all brands up for future success
With all North American brands now successfully migrated to the new design system, all will benefit from the future development of the global design system, with new features and improvements being continuously launched.
Taking steps towards ensuring a joined-up and consistent experience for HCPs across multiple touchpoints will strengthen customer relationships and build trust by providing them with control over the experience so that they can access information and services as convenient for them.
Our approach to design systems
We take on the role of global design lead for our healthcare and pharma clients to create design systems for global digital products, then support them to roll them out across multiple brands, platforms, territories and channels. 
Throughout the process, we'll work closely with all your product stakeholders, including internal teams, other agency partners, and developers. All our design systems are built with compliance and regulatory requirements in mind to increase approval rates and avoid blockers when it comes to launching your digital solutions.
Whether you have an established design system that needs upgrading, or will be starting from scratch to create a new and scalable solution, we can help. Get in touch today to learn more.