5 minute read
Creating Customer-Focused Digital Products in the Pharmaceutical Sector
Graphite Digital ran an online workshop to help pharmaceutical companies create and launch products that stand out from the crowd.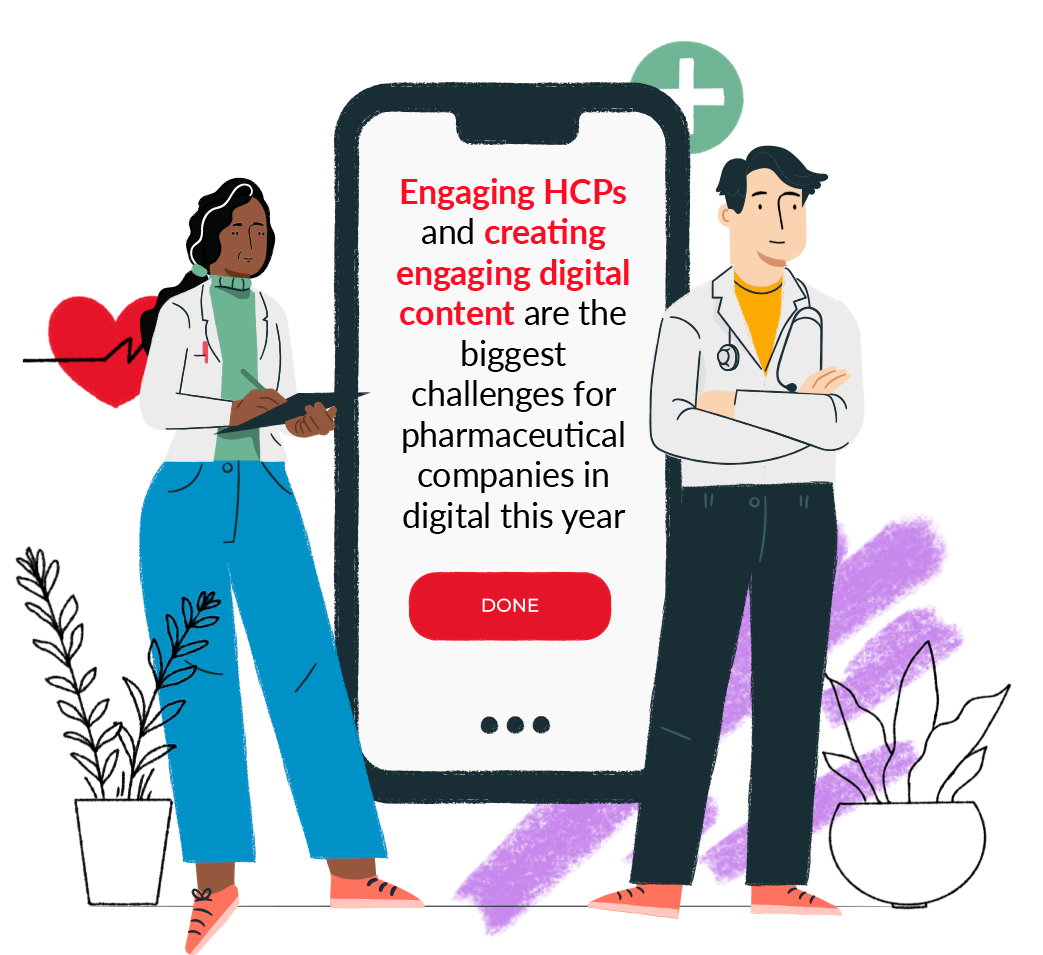 With HCPs and patients bombarded daily with content, marketing messaging and digital resources; professionals in the pharmaceutical sector are needing to do all they can to make sure their products are standing out from the crowd. But - and here is the million-dollar question - how do these pharma professionals deliver value-led digital customer experiences that cut through the noise and provide long-term value for their users? 
Our Commercial Director, Jon Hume, and Creative Director, Thomas Michalak, ran an interactive workshop with marketing and digital pharma professionals to help provide some tools to overcome this common, but by no means simple hurdle. The workshop: How to create digital products that deliver a stand out customer experience and meet the needs of your HCPs and patients in Pharma, outlined best practices for delivering standout customer experiences. This included: 
New approaches to understanding your customers and crafting personas
Practical insight into how to prioritise your next move when creating and developing lean and measurable strategies 
Adopting a context-first mindset when creating content
We surveyed those who signed up for the workshop to get some first-hand insight into what pharma professionals were thinking when it came to building digital products and delivering first-class digital customer experiences.
The slides from the interactive workshop can be found below. We're also offering bespoke sessions for those who want to chat about digital customer experience tactics that are specific to your organisation.
Click here to view the workshop slides.
Delivering First-Class Digital Products for HCPs and Patients – Our Key Takeaways
As well as sharing the slides, we've also outlined the best bits from the workshop.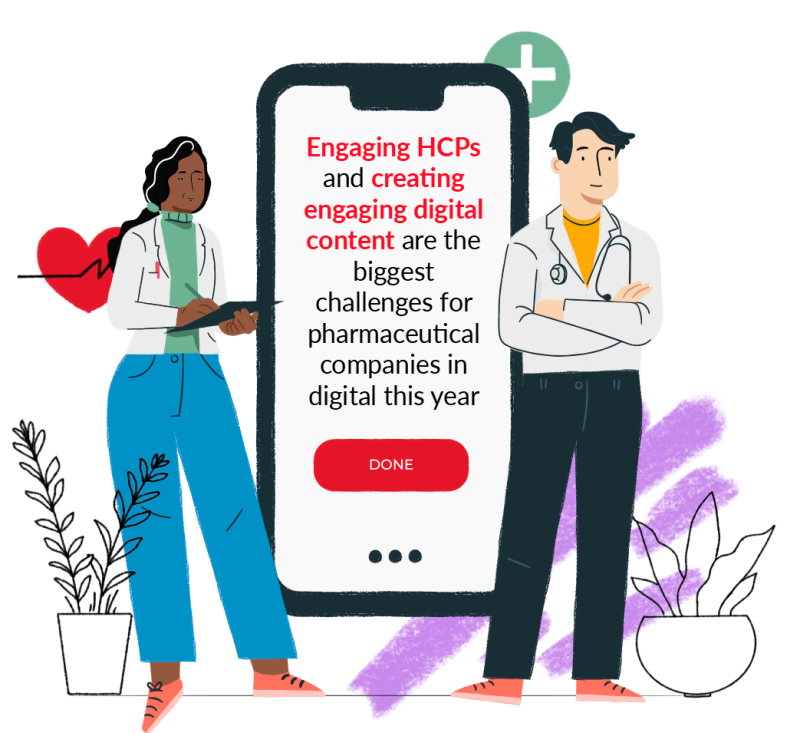 Research and Insights 
Utilise Personas: Personas are an excellent tool for providing an overview of HCP and patient needs, but they won't provide you with enough context for mapping out specific pain points. Use personas to recruit the right people for research to accurately map out your customer's journey.  
Product Thinking Over Project Thinking: After launching a new product, be sure to talk to your customers regularly to gain valuable feedback. This will help you to improve your product and build what the customer wants, not what you think they want. Delivering several smaller studies each year vs one large, slow and expensive study that doesn't generate actionable insights is the way to go here. 
Lean Strategy
Prototype, Iterate and Learn: Your aim is to learn what works and what doesn't before wasting too much time and resources. Validate each iteration with your customers, and plan based on those outcomes to deliver the maximum value per each release. Note, a design system can really help you prototype and iterate faster.  
Prioritise and De-Prioritise: Don't try and do everything at once; focus on the highest value tasks from the perspective of the customer. Be confident removing work if it is unlikely to add value to your customer relationships.
Content Strategy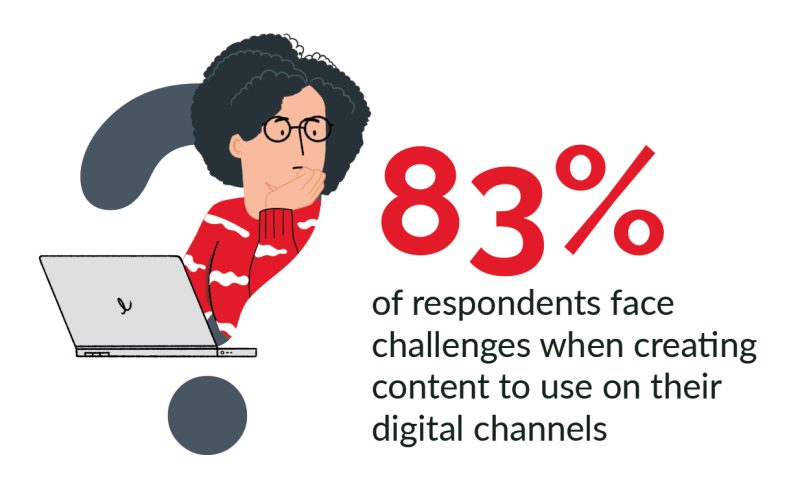 Context is King: Your content will be consumed by your customers across a variety of different times of day, situations, devices and for a number of different tasks. Understanding the customer context is the first step to a tailored and more valuable experience.
Learn From Your Customers: Learn about context from your customers by talking to them and doing research. Take what you have learned and break it down into groups that provide you with triggers to act upon in your content. 
Continue the Conversation Around Digital Pharmaceutical Products
We're giving you the opportunity to dive deeper with a bespoke workshop that's tailored specifically to your organisation's needs. We'll explain ways you and your teams can capitalise on user research, lean strategy, and content creation to deliver better customer experiences for HCPs and patients.