6 minute read
A change in pharma mindset for a positive digital future
Mindset is a key factor in digital product success. Here we'll explore ways of evolving mindset, and what pharma can learn from other sectors.
by

Graphite Digital
03 August 22
Pharmaceutical
Mindset
Ways of Working
Ways of thinking and working have been deeply ingrained across pharma, and for decades there's been little change. That is until now — where Covid-19, remote working and new customer engagement channels have expedited new challenges. 
But, despite rapid evolvements in approaches, the industry is still falling behind other, more digitally mature consumer sectors.
Mindset as a key factor in digital product success
Our recent research, based on the views of 450 global pharma professionals, revealed that only 4% of digital pharma product launches regularly succeed. A key factor in digital product success, or failure, is mindset, and there's a lot that pharma can learn from other sectors when it comes to this. 
But before we come on to mindset, it's important to recognise that the definition of success is subjective. It can vary from person to person, team to team, and organisation to organisation. To some it means that a digital product launched on time; to others that it successfully enabled the business to achieve its objectives or customers to achieve theirs. 
The most successful organisations share a sense of purpose at the highest level to reduce short-termism and are aligned when it comes to customer centricity. Their digital products are founded on a specific purpose — whether an unmet customer need, a problem statement or a core business objective. These things transcend tactics and opinions.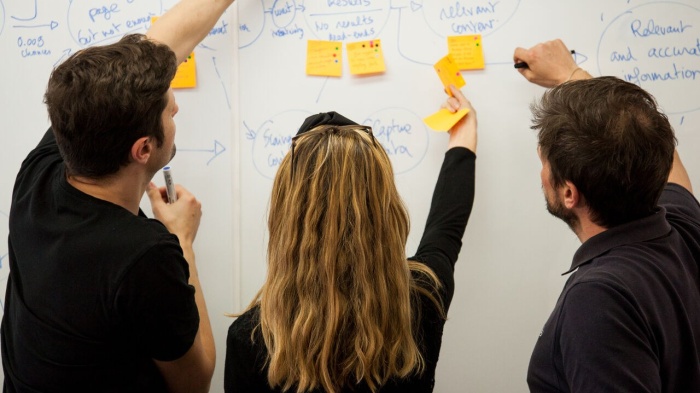 Measurement is not top of mind
Without a clearly defined purpose, it's difficult to know what to measure. This leads to a 'success' mindset of 'did we manage to launch it' or 'was my boss happy with the outcome', rather than 'did we make an impact and create long-term value'.
Our research also revealed that measurement was an area that pharma teams were struggling with when it came to their digital products, with 10% even admitting they didn't know anything about their success rates as they don't measure at all. 
Success metrics and KPIs will be unique to each business and should be reviewed on an ongoing basis to help you look to the future and inform decision-making. 
In order to enable innovation, objectives should be structured in a way that enables teams to have the freedom to think and do things differently, and consider both your organisational goals and your audience. Malcolm Fogarty, Founder of NEXT @ Haleon, a guest speaker at our recent event focused on mindset, said, "When setting metrics, they needs to be based around value exchange — for the business and end user." 
Adopting a customer-first mindset
When we asked our survey respondents about the biggest influencing factor in allowing their organisations to improve the impact and success of their digital products, the top answer was 'moving from a product-first to a customer-first' mindset. 
This is clearly recognised as important, but often end-users are a second thought. Mainly because of misconceptions that user research is expensive and takes a long time. 
Talking to users regularly to understand what they need, not what you think they need, means you are aligning your priorities with those of your patients and HCPs. Seeking real, firsthand input and insights gives you a deep understanding of their issues and helps you make key digital design decisions through a 'design and test' approach. 
Crucially, being customer-centric means treating your customers as people — complex, with changing priorities and many personas, rather than the siloed segmentation. Malcolm commented, "I always just put myself in the shoes of the person - whether a patient, consumer, HCP, we're all people at the end of the day. Sometimes it's hard to get yourself out of the mindset of the 'consumer' or 'persona', so it's important to cast that terminology aside and think about people, fundamentally."
Joined-up internal thinking is required to bring together teams with more traditional mindsets ( e.g. commercial) with those who may already be more customer-centric (e.g. medical affairs). For reps understanding that digital and the human touch can work in harmony needs to be built.
What can pharma learn from outside the sector? 
It's no secret that pharma is behind the curve in comparison to other industries when it comes to its digital maturity. There's a lot pharma can learn from outside the sector when it comes to evolving mindset and ways of working. 
Consumer expectations will be the same across sectors 
Regardless of industry sector, standards and expectations when it comes to digital products are the same. Patients and HCPs are users and consumers of digital products across all aspects of their lives, and will expect the same high quality and efficiency regardless of who the provider is. 
But, it's not a simple comparison. Different sectors operate with different sets of rules, and regulations in pharma can sometimes get in the way of great customer experiences. Despite this, we can still learn from other sectors and seek to mimic the mindset of the early days of big tech, or other regulated sectors with recent digital booms such as banking and finance. Pharma can also learn from consumer health here as it adopts some of the same standard operating procedures and regulations as pharma  
We need modernisation 
Digital transformation in pharma requires modernisation and disruption internally, in terms of ways of working and thinking. Company cultures need to promote experimentation to enable digital innovation, and promote the idea that it's okay to fail in the process. Short-term experimentation leads to long-term success. 
Malcolm summarised, "If you're looking to be disruptive with your products and services, you have to be disruptive internally first. Introducing diversity of perspectives and expertise, through internal talent and external partnerships, will help pharma organisations to become less blinkered."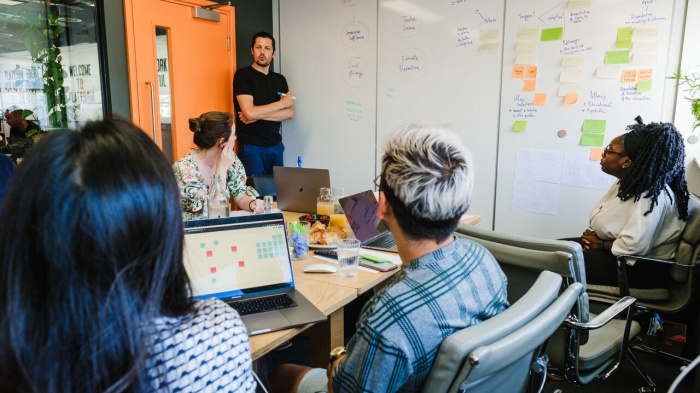 Embracing change and evolving mindset
In order for the mindsets of individuals and teams to change, the organisational mindset and culture first needs to change. This change comes from the top, and requires internal alignment and efforts to break down silos through teams working together.
By focusing outwards rather than inwards, embracing customer-centric thinking and KPIs, you'll be able to remain agnostic about solutions, and silos, and align on creating value.
Malcolm commented, "Education on the role of digital across the board is crucial in order to demystify the notion of 'digital' and overcome misconceptions about what it means."
One example of a new way of working that can improve the impact of your digital products is moving away from broadcasting marketing messages towards creating customer value and strengthening long-term relationships. Another might be enhancing organisational understanding of the MVP (minimum viable product) or iterative approach. If you launch an MVP and then never take customer feedback and improve it then it isn't an MVP, it's just a project — not a product with ongoing development.
For some, change can be daunting or disruptive, yet when managed well it can result in a positive digital future. Read more on successfully embracing and implementing change.
Some final thoughts and questions to ask yourself
Everyone wants to do the right thing, but in this changing world it can be hard to know what that is. We don't want to get it wrong, yet we must be open to taking risks and adopting new ways of thinking and working in order to seize opportunities.
Asking yourself the following questions can help keep you on track:
How clear are you and your organisation on the purpose of your digital products?
How might you involve end-users in evaluation of your ideas?
How can you help your teams think with a new mindset?
Disclaimer: The views expressed by our guest contributors are solely their own and are not representative of the views of their organisation.