5 minute read
Looking beyond your AORs: Utilising specialist digital agencies to maximise success
Learn why augmenting your traditional AOR model with specialist digital agencies will elevate your tools and services and improve ways of working.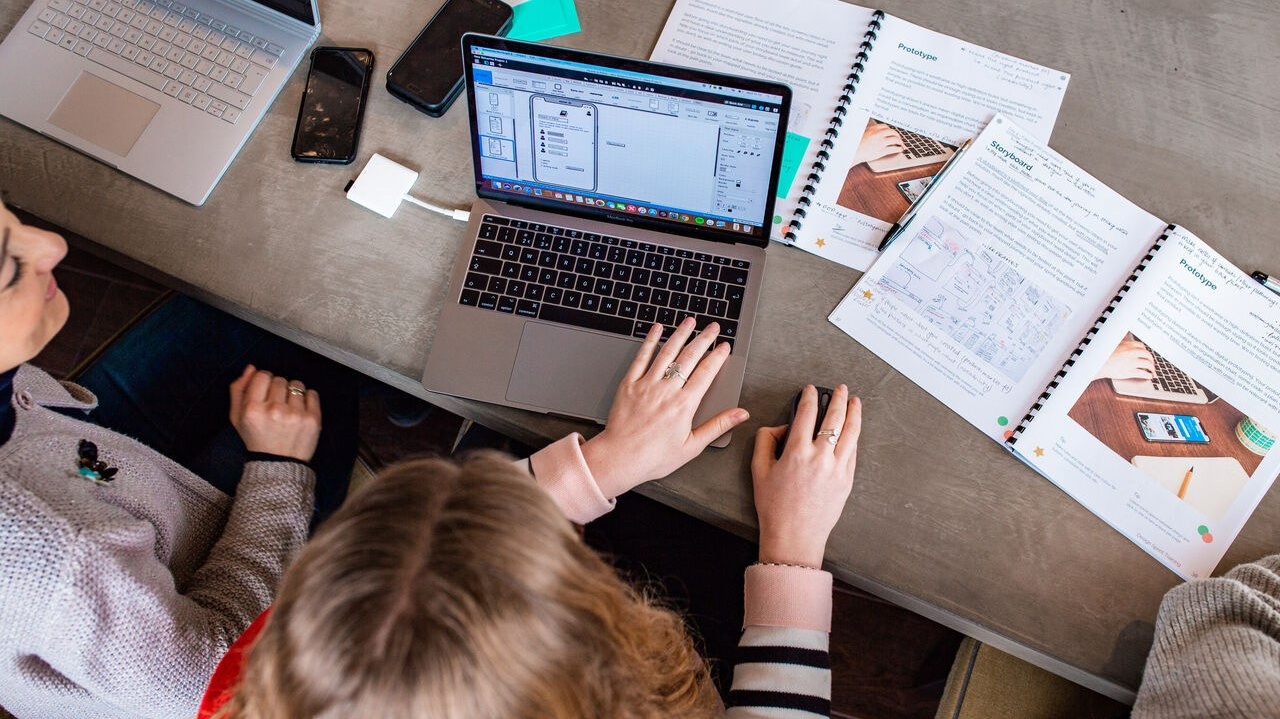 by

Joanne Reid
12 July 22
Innovation
Digital Agencies
Pharmaceutical
From collaborating with clients in the health and pharma sector for more than 12 years, we know that pharma organisations rely heavily on the Agency of Record (AOR) approach, often having a dedicated AOR for each brand in each market. What does this mean? Working with an agency that has already been approved by procurement and is officially on their register. 
Whilst these AORs are great at some things — often having a great understanding of your therapies — their digital capabilities can be limited, especially when it comes to design and research. 
What does this mean in practical terms? 
Even though the AOR approach is the 'norm' in pharma, it doesn't mean it's the most effective way to enable digital innovation, or the most affordable or effortless way to get great results. We know from speaking to our clients and others within the sector that they like the AOR model because there's only one contact and it's easier for them to manage. However, more often than not, they are extremely frustrated by the cost of working in this way and the quality of the work they receive in the 'specialist' areas. 
Alternative approaches are worth exploring
In most industries, staff augmentation is the way to upskill and scale your resources or teams at an accelerated rate. This means hiring consultants, freelancers or contractors to join their team for singular projects or on a temporary basis. Although this is appealing in the short term, the downside to this is the added management, onboarding and training requirements placed on your in-house team members to support the work being produced, whilst paying high day rates for contractors or freelancers and limited commitment or 'buy in' to the wider vision. 
The alternative to this approach — which we've seen working successfully — is to have an 'Agency Ecosystem'. This means that you have multiple agency partners working together that bring their own specialisms, experience and trained team members into your organisation. Similar to the digital landscape within an organisation — consisting of social media marketing, content creation, website, mobile, email marketing, SEO etc. Each area needs to be linked together and collectively managed to ensure that they are not only consistent and on-brand, but supporting one another like a jigsaw puzzle.  
Example agency ecosystem: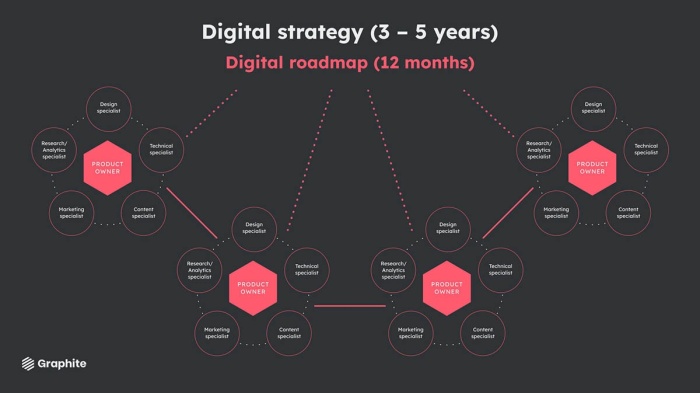 The benefits of using digital specialists
They will bring a greater depth and breadth of knowledge within that specialism 
Different perspectives across the board as they bring in their own experiences 
Facilitates innovation and pushes the boundaries of what's 'normal'
Resource-effective - time and costs 
How can you maintain the quality of your outputs and ensure these teams move in the same direction? 
Let's use the analogy of herding cattle back to the farm. It takes multiple people on foot or on horses to ensure that all stock moves in the same direction. The goal is to be calm and follow a pattern in order to get your stock back safely. If I apply this to a digital ecosystem, no matter the scale, there always needs to be a destination (i.e a strategy) and transparency between internal teams to feed into this as well as across the agencies. 
You can see why AOR is so appealing — it's a complex set-up and most digital product owners have a full-time job to manage on top of ensuring agencies talk to each other and work effectively. On paper, AOR looks like the most effective and faster option, however, the value proposition outweighs this significantly. 
Utilising experienced project management teams to align agencies and drive projects forward 
This is where Project Management comes in to support. We can bridge the gap between suppliers as well as internal teams. We do this by assessing the following across the portfolio: 
Internal or external time pressures (i.e Deadlines from the business) 
Supplier capabilities and/or restrictions (such as capacity or funding) across the Digital Ecosystem 
Any planned, in progress or unfinished work 
Any active project plans or sprints in place 
Agreed fundamentals or expectations or process in place that we need to be aware of (i.e. release plans, sprint cycle duration, tools sets used to manage day-to-day etc.) 
Once the above is clear, clients should share their goals or targets for all members in the ecosystem to understand, support, and facilitate. This is the foundation of defining a roadmap that supports the business strategy. We appreciate that this might be a challenge to unveil, however, it's a critical step to ensure time, money and energy is not wasted due to a lack of direction. 
Before we kick off any project, Project Managers agree with the client 
roles and responsibilities
understand workflows so this can either be adapted or changed
'ways of working' which involves how we communicate and share project or release plans across agencies as well as 
delays / blockers / changes to deadlines
Once these baseline and standards are agreed upon, this is our guiding principle. It also helps from an 'onboarding' perspective when people come and go from projects or businesses. The more accessible this type of information is, the less time and effort it takes in the long run. 

Applying flexible project management methodologies
At Graphite, our Delivery team (Project Managers) are fully trained and experienced in using 2 types of digital product methodologies; Agile Scrum and Waterfall. Depending on how mature the specialists are in their delivery approach, Agile Scrum requires cross-functional team members, dedicated Product Owners, Scrum Masters etc. A more Waterfall approach is based on a fixed cost, timeline and deliverable-based approach. This isn't industry-specific for Pharma and Healthcare — the two approaches are industry standard across the whole digital landscape. Although we don't work on the development, our team has an understanding of the full digital delivery landscape on how development feeds into design capabilities (and vice versa) coupled with content and marketing capabilities.
By branching out from the traditional AOR model and augmenting more traditional partners with specialist digital, design and research agencies, pharma teams can enhance their digital capabilities and take their products and services to the next level. Experienced project management teams will bridge the gap between agencies, fostering seamless ways of working and ensuring teams are laser-focused on the shared end goal — without creating more work for client partners.
New to Graphite?
We're a digital CX agency collaborating with healthcare and pharmaceutical organisations to help them connect more deeply with their audiences through meaningful digital experiences.
Our teams of specialists help clients turn ideas into reality through products that are truly aligned to audience needs using Strategy, User Research, and UX/UI Design. To find out more about how can help you overcome your current challenges, get in touch.