6 minute read
From short-term fix to long-term solution: 5 tips to help your digital products succeed
Here are our 5 tips on transforming your short-term fixes into viable digital products that will resonate with your audiences and improve efficiency.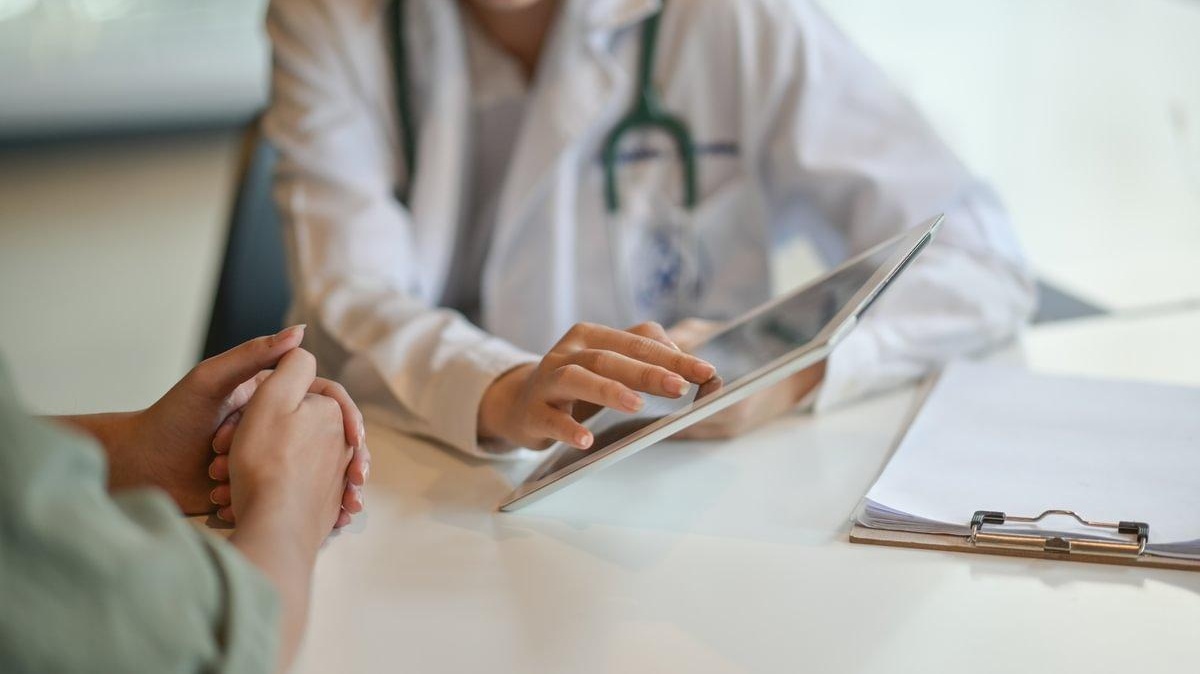 by

Jon Hume
07 October 22
Audience Engagement
Digital Customer Experience
​​In 2020, the world changed almost overnight and there was an urgent need to 'get things online' to ensure business continuity. Many pharma and healthcare organisations launched digital 'quick fixes'; with years' worth of digital transformation being delivered in a matter of weeks or months.
Whilst the tenacity and speed at which these organisations reacted was admirable, key considerations around the longevity of these digital solutions, and how they would meet both audience and business needs, were often overlooked.
Recently, increasing numbers of clients have turned to us to gain a better understanding of why HCPs or patients have not been engaging with their digital products as they'd hoped.
Here are some of our recommendations for transforming short-term fixes into viable long-term digital solutions.
The good news is that in the vast majority of cases, you don't need to start from scratch. A few carefully thought-out steps will allow you to evolve and improve your existing products so they resonate with users.

1. Speak to your audience
Often, especially when time has been of the essence, digital products are designed and launched based solely on the needs of the business and key stakeholders, without speaking to customers directly. This inevitably leads to lower audience engagement, and solutions that lack the desired impact.
Make the time to ask your audience for their opinions firsthand. Speak to them about their needs, preferences and pain points. Although your products may have already launched, it's never too late to involve users and to get on track.
This doesn't necessitate a huge-scale user research project — we often point out to our clients that any amount of research is better than no research at all.
Seeking user feedback shouldn't be seen as a one-off activity. Implementing channels for regular ongoing feedback when your digital products are up and running will enable you to make iterative improvements, constantly evolving to meet the changing needs of your audience.
By speaking to users, you'll gain tangible evidence that'll give you the confidence to drive innovation and develop the most effective digital customer experiences.
2. Consider who should be involved
Determining the key people who should be responsible for your digital product is crucial. To meet the demand for digital "short-term fixes" product teams were often assembled rapidly and reactively, with people volunteering to step into new roles outside of their usual remit.
Now is the time to review your team structure, assigning clearly defined roles to the right people to ensure the long-term success of your product. There will be learnings from your previous experience which can be applied to help you build your future team.
Consider seeking help from external experts who can partner with your in-house teams and drive long-term change. Involving a neutral third party with experience of designing successful digital products within similar organisations will bring a wealth of fresh perspectives and insights.
See our recent article where we go into more detail on how to successfully implement and embrace digital change.

3. Clarify how you will measure success
With all digital products, you need to be clear on your KPIs in order to measure success.
In an ideal world, KPI setting should always be done at the start of the process, but, if this step was missed due to time pressures, the best way forward is to baseline the current performance of the solution and create interim KPIs focused around improvement.
It's easy to invent KPIs that make it look like your product is successful when doing this retrospectively — you can win most arguments when the right narrative is applied to the statistics! We work with our clients to avoid and present a truthful picture by focusing on three things:
What we know right now (based on analytics)
What we think we know (based on anecdotal evidence and feedback from customers)
What we want to know or improve on (based on research, business performance or more advanced analytics)
When setting KPIs, you should consider the most important and specific metrics for your tool or service looking at customer satisfaction, behaviour and engagement. Once you've decided what you want to track, you'll need to understand the frequency of ongoing measurement going forward.
You'll also need to check that you currently have the functionality to be able to measure these things and export the relevant data. Speak to your development team and allow time to get any new functionality set-up.
Ensure any design or development partners — as well as all other involved teams — are aware of the KPIs. If they can be jointly owned across teams, this is even better.
Gathering data across your key success metrics will give you the quantifiable evidence about which aspects of your product or customer experience are resonating with customers, and which aren't. In turn, you'll be able to make informed future decisions.

4. Enhance internal understanding through training
Ensuring that appropriate training around new digital tools and services is in place for internal teams is key. Although an initial launch campaign and kick-off session may have taken place, we've found that when that product is then pushed live, there are often no follow-up sessions and little ongoing commitment to building shared understanding.
If your teams aren't comfortable with your digital products themselves, this will come across in the way they are able to speak about them and demonstrate their value to your customers.
Scheduling follow-up training sessions to deepdive into certain areas and update teams on new features will help ensure that comprehensive product knowledge is universal across teams — whether Sales, Marketing, Medical, Regulatory, or other. You should also keep internal teams aligned on product KPIs, and informed of the outcomes of any user research.
Creating clearly defined channels for colleagues to ask questions and provide feedback on an ongoing basis will improve understanding, build a sense of shared involvement, and also provide useful insights for future product enhancements.

5. Break down silos and learn from each other
Working in silos causes a lack of awareness and understanding of the wider digital product ecosystem across your organisation.
For your audience, this leads to an inconsistent and non-intuitive digital customer experience. From a business perspective, working in this way is inefficient, wasting time, money and the valuable opportunity for internal knowledge sharing.
Across your organisation, there may be many digital products being designed and launched simultaneously, offering solutions to similar customer problems, and often utilising similar technologies.
Encourage cross-departmental communication and collaboration so that a holistic view can be ascertained.
Then, once you understand the big picture, ask questions — do you need all of them? Could they be integrated or merged with one another to create a more seamless experience for your audience?
Make sure that you're constantly educating across the company and liaising with all relevant teams so they're aware of the products and initiatives that you're working on. Think about what you can learn from the successes and challenges that other departments have faced when it comes to the tools they have created.

Read more on creating a joined up digital experience for HCPs.
Following these steps will help you evolve your digital short-term fixes into viable long-term solutions. In the process, you'll build a shared understanding and belief across teams of your digital products and wider strategy; improving internal relations and efficiency, and leading to improved audience relationships.
Even if your current products are lacking the impact you'd originally hoped for, there's no need to panic. In our experience, 9 in 10 times, there's a way forward that allows you to build on the work you've already done.
Unfortunately, for those who fall into the 1 in 10, the lesson learned is a tough one that may see projects scrapped after a large amount of work. Consider your digital decisions and investments, taking a holistic and long-term view, so they don't face this fate.
If you're looking to collaborate with a partner to enable you to create digital products, tools and services that resonate, we can help. Get in touch to find out how we can work together.
Want more on audience engagement and digital transformation?