6 minute read
The importance of accessible and inclusive design for digital health and pharma products
We look at the importance of accessible, inclusive design for digital health and pharma products, design best practices and the role of user research.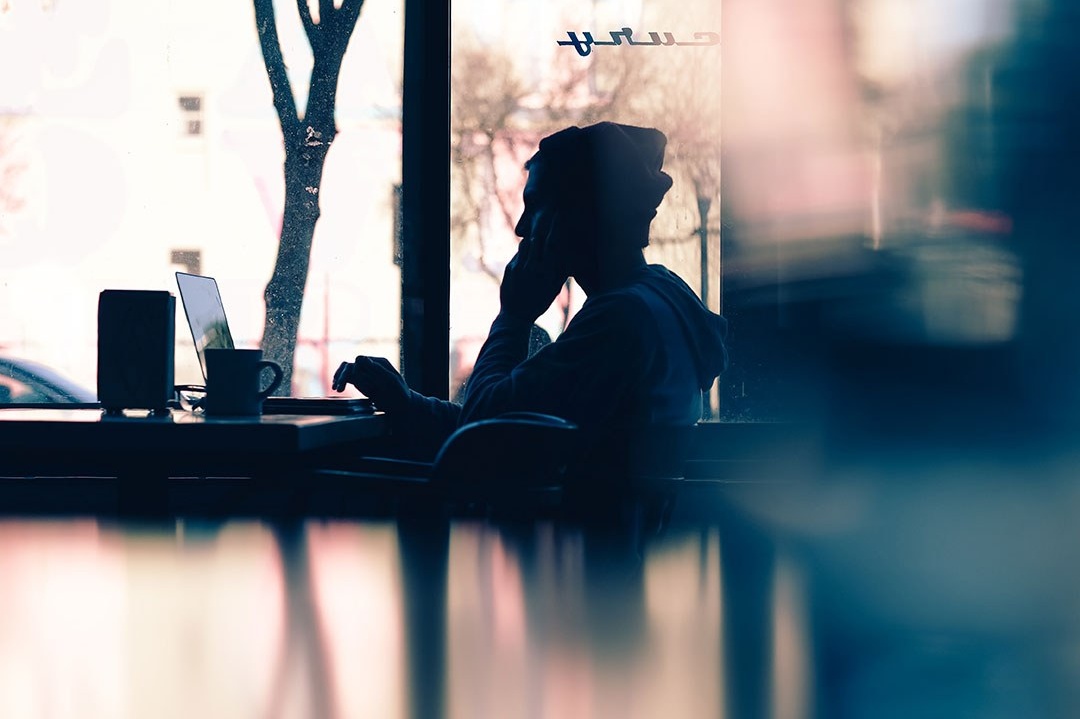 17 September 21
Accessibility
Healthcare
Pharmaceutical
Accessible and inclusively designed digital products consider the needs of all users right from the outset. 
Through embracing these design principles, health and pharma companies ensure all patients and HCPs can successfully use and benefit from their digital solutions. 
We look at what accessible design is and why it's so important for health and pharma before summarising some design best practices and considering the important role of user testing research in the design process. 
What is accessible design?
Digital solutions that are designed with accessibility in mind are those that are inclusive to the needs of all users. Many people don't use digital products in a traditional way, and this is often overlooked by developers, designers and content creators. 
Accessible digital solutions — websites, apps, services and other digital products — are those that can be used by a wide range of people, including individuals who have visual, motor, auditory, speech, or cognitive disabilities. 
Why is it so important for digital health and pharma products 
Critical information and interactions 
Accessible content and inclusive design are particularly important for digital health and pharma solutions as they deal with critical information or interactions. 
The implications of getting it wrong and limiting who can access the digital information or services in this context are potentially huge — it is crucial that all users are considered. 
Furthermore, the day-to-day lives of patients and HCPs can be difficult enough without the added problem of inaccessible digital products and services. 
Diverse demographics 
Digital health and pharma products are used by patients from large demographics. The pool of patients for common conditions such as Diabetes is as diverse as the population at large. Disease doesn't discriminate, and neither should design
This is an equally important consideration for digital products that cater to HCPs. Healthcare professionals as a group have a diverse range of needs and abilities and digital solutions that are designed to make their lives easier — for example, a drug website — must ensure they are inclusive and accessible for all. 
The irony of inaccessible design for health and pharma
The majority of physical products and solutions offered by companies in the health and pharma sector have the primary aim of improving the health and lives of patients. 
It would be ironic if a drug or medical device devised with the aim of improving or saving lives was unable to achieve this for a proportion of patients because of shortcomings in the accessibility of the corresponding digital products. 
By neglecting to consider accessibility and inclusivity in design, providers are neglecting their core commitment and purpose and risking the health of patients.
Inclusive design improves the user experience for all
Improvements to the design of digital products largely go either completely unnoticed by users without any additional needs or even improve the overall experience for all users. 
Designing an app that can be used easily by people with limited dexterity or limb amputations also makes it easier to use by people who are accessing on the go or with one hand due to carrying a child, for example. 
Ensuring high contrast, large point size, clear headings and simply structured text improves accessibility for users with low vision or color blindness. It also makes it easier for busy HCPs to scan and digest a page of web content and find the information that they are looking for. 
Inclusive design is not only for those with disabilities or conditions, but helps to improve the overall experience for all users. 
Accessible design best practices
Simplicity of design 
Always consider accessibility from the start to avoid breaking a well-thought experience at the last minute.  Avoiding complexity in design will make it easier for all visitors to navigate, regardless of ability. A simple and logical design is easier to use for those using assistive technologies as well as many others, for example, those with learning disabilities. 
Appropriate colour contrast
With approximately 8% of the population experiencing some form of colour deficiency in sight, using colour and contrast effectively is an important consideration.

You should ensure that the contrast between text and it's background is significant enough to be read easily. Colour should also not be relied upon to distinguish important content. 
Design for screen readers
It's important to think about how screen reading devices will interpret your website or digital product. Your HTML code should match the structure of the front-end or your website. Alt tags should be included to clearly describe images and other visual elements, and captions or transcripts should be provided for audio and video content. 
Structure your content clearly 
Clearly-structured content will be content that's easier to read and understand for all users. For those using screen readers or with impaired vision, clear headings  — with appropriate H1 and H2 tags — will improve readability. 
The importance of user testing in ensuring design is accessible
Whilst following best practices is always a great start, testing your product with a diverse pool of users should always be your next step. 
Observation and inquiry (the fundamental principles of usability testing) are the ultimate tools for understanding how people with disabilities use digital products: for example, how someone who is blind uses a touchscreen. 
Testing allows you to sympathise with users and understand their pain points along the journeys you've designed. This exercise highlights opportunity areas to improve accessibility and user experience. 
Whilst quantitative data is great to understand what users are doing, numbers on an analytics dashboard will never tell you why users aren't managing to complete a task or get the maximum value from your product. Without usability testing, our designs will almost always create inequality in the experiences people have with our products. 
By testing with users of varying accessibility requirements (e.g. visual impairment, or neurological disorder) against accessibility gold standards such as the WCAG, we can quickly uncover user needs that can be met with rapid iterations in the design process. 
Something which could have easily been overlooked, like the need for dyslexic users to have clear contrast options, can be identified in the design process and packaged up for development. As a result, you can design a product or service that is more accessible to all. 
You should always test until saturation of insight, meaning that nothing new comes out of your tests. We know this can be challenging — if you are short on time and budget, testing with as little as 5 to 10 users will provide you with enough data to understand how to improve your product's accessibility. 
Moderated usability testing is a great way to observe how users interact with your product whilst following up with probing questions to capture their cognitions and emotions — the 'why'. If you're short on time or expertise, unmoderated usability testing can provide quicker (but sometimes less detailed) insights. 
Whatever the situation, we must make the effort to user test any new digital products or services before shipping to ensure they are accessible and inclusive.
Useful resources
We help our clients integrate user-centric design in their digital health and pharma products 
We work with global healthcare and pharmaceutical organisations to achieve digital transformation, create exceptional user experiences and innovate to achieve business goals.
We put the user at the heart of everything we do — whether that be through thoughtful and insight-driven user research, or ensuring accessible and inclusive design standards are maintained. 
Get in touch to find out how we can help you to optimise your digital healthcare or pharma products and services.