6 minute read
The digital pharma product development process: 10 key stages
To create successful digital products that resonate with your audience and achieve business goals, it's essential to embrace a product, rather than a project, mindset.
Here's our overview of the key stages in the agile digital product design and development process for pharma and healthcare.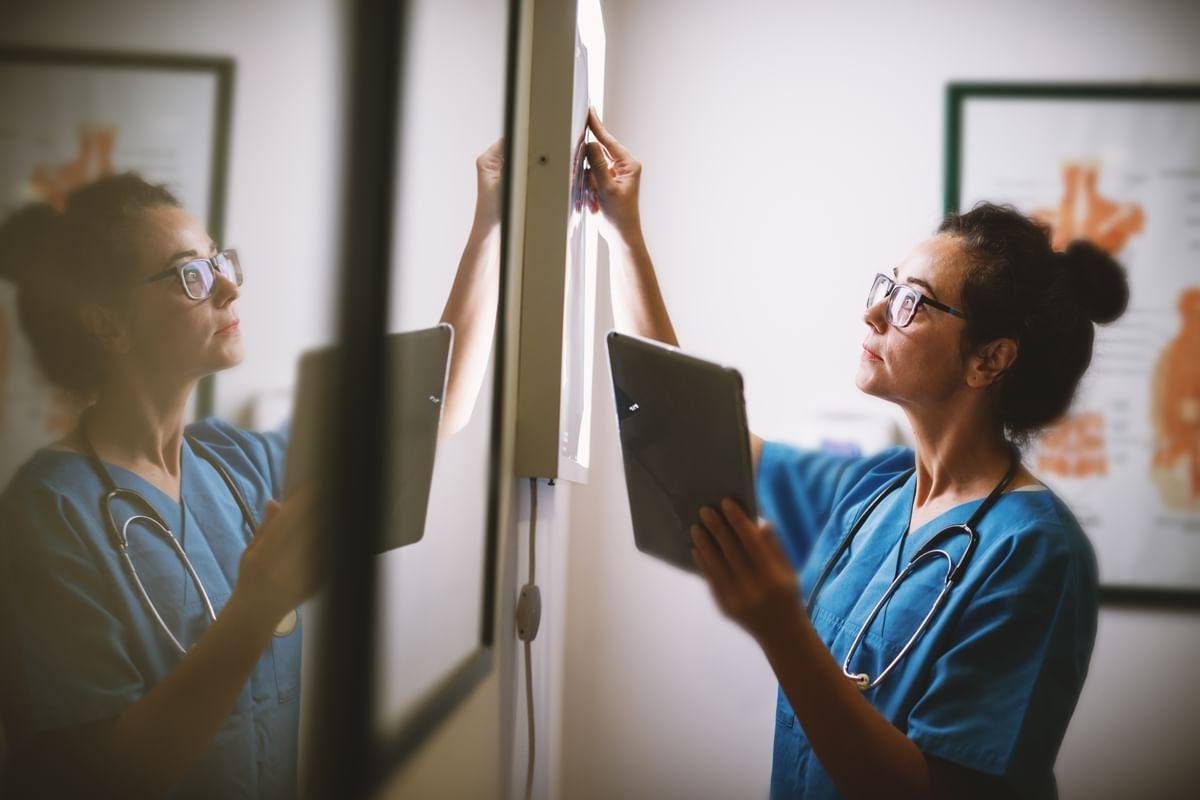 by

Graphite Digital
23 March 23
Pharmaceutical
Product Design
To create successful digital products that resonate with your audience and achieve business goals, it's essential to embrace a product, rather than a project, mindset. 
Unlike most projects, which have a beginning, middle and end, the agile digital product development process involves an ongoing process of evidence-based, incremental improvements and refinement. 
This process allows the product team to build confidence in their product. They can evaluate its potential success as they design it, and adjust course early on to maximise the chance of an impactful and positive outcome.
Here's an overview of the key stages in the process for digital pharma products.
Step 1: Define purpose and assess current understanding
The first step in the process should always be to define the purpose of your digital product or service and the needs that it will address — both for your users and your business. It's crucial to ascertain that there is a genuine want or need for your proposed digital product amongst your audience. 
We've found that there can be a tendency in pharma to 'box tick' in terms of digital output, creating websites or other tools that audiences don't actually need just because that's the way things are always done across the portfolio. Do it the right way round and avoid trying to retrofit your product to a need. 
Understanding the need enables you to attach KPIs so you can measure success and failure later down the line — something that is often overlooked.
Talking to stakeholders to define business needs 
Speak to a range of product stakeholders, from product owners to call centres, to deepen your understanding of the need and purpose from the perspective of the business. 
Find out as much as possible about the problem you'll be seeking to solve and the level of knowledge that exists across the business already. This is your opportunity to ask about any previous research that has been conducted or purchased, and the level of success of similar products that have been launched across the organisation. 
Review existing data and research analysis 
Next, you'll need to take an in-depth look at all the data you've got already. This may be research reports that you've purchased; data from similar digital products launched within your organisation; existing user research, or any other data points that could help build understanding. 
Looking at the data holistically, synthesise to reach actionable, practical conclusions. Consider any learnings from existing digital products that can be applied as you move forward with your own. 
After completing these steps, you should have refined your purpose and deepened your understanding of both business and user needs.
Read more on the essential first steps in the process.
Step 2: Talk to patients or HCPs to define user needs
You should also speak with real users to ask them firsthand about their specific wants and needs and get their view on whether your proposed solution would provide value for them. 
Find out as much as possible about their day-to-day lives and interactions in the context of your problem area by keeping questions open and trying not to influence responses. Keep an open mind, remembering that you're not trying to reaffirm your current view or do research to check that your idea is a good idea. 
Sometimes the conclusion at this stage is that you shouldn't build anything at all, or that you need to significantly change your initial product scope. 
Step 3: Prototype design 
With your newly refined purpose and additional learnings from earlier stages, you can start designing a rudimentary prototype of your digital product. 
Discussing abstract concepts can be challenging as it requires people to project themselves into a hypothetical situation. Putting a prototype in your user's hands will make it feel more real and allow them to provide more realistic feedback. A prototype can help your team separate the wants from the needs by allowing them to compare actions against words  
Your prototypes should be clickable and feel authentic, but will use dummy content and have some 'rough edges'. They can be sketched and designed quickly, with no need for costly and time consuming development work. 
Learn more about rapid prototyping. 
Step 4: User testing 
As soon as you have a basic prototype that has been approved internally by key product stakeholders and regulatory teams, get it in front of real users for their feedback. 
Who you speak to here is important. The research participants need to be people that would be your actual customers or end-users. Often with our clients, we strip all branding from prototypes to avoid preconceptions of the product based on previous digital experience with a specific organisation. 
Whilst the responses you're likely to get during the first user research stage are very hypothetical and general, in this second stage you'll receive highly specific feedback based on participants having something tangible in front of them to interact with and critique.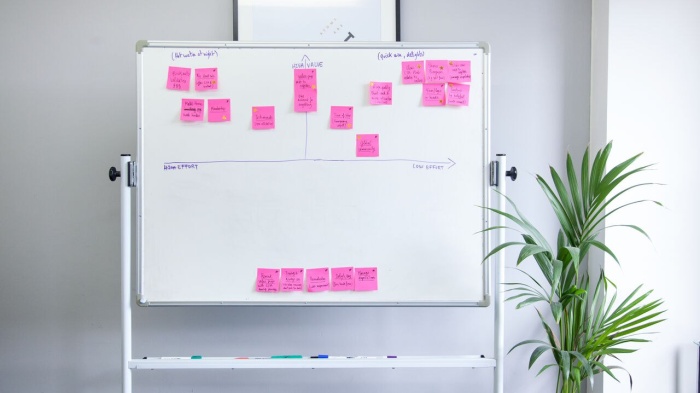 Step 5: Research analysis
Next, synthesise the results from your second round of user research and testing to reach conclusions to apply to the next design stage. 
When deciding which comments you're going to take on board in your final product design, it's important to consider the weighting of different opinions. If your participant sample size is 10, and 1 person had negative feedback about a design feature, this doesn't mean you should always axe it. If, however, 4 or 5 people said the same thing, you should probably revisit it. 
You won't be able to accommodate every single suggestion or comment, and much of what you get back will be subjective and down to personal taste. Look for patterns and common themes across responses in order to make the changes that will have the biggest impact overall.
Step 6: Prioritisation: effort against the value of the outcome 
Learnings from your user research should be fed back to your product manager for final sign-off on which changes to implement within your designs. They will also consider any additional feedback from key stakeholders or regulatory teams. 
This is a moment for prioritisation. Prioritise your expected effort against the value of the outcome The design team, product team and development team will get together to define how much effort is required to make an impact. This may mean that some changes will get parked for further investigation or a future release.
Then it's over to your design team or partner to accommodate these enhancements in your final designs. This second design phase will be more in-depth, involving creating detailed, comprehensive designs that can be used for the product build. 
Step 7: Make it
You're now ready to pass the designs to your development team, or agency, to build the real thing. If possible, facilitate direct communication between design and development teams throughout the process to clarify any details or queries. 
Aim for an 'MVP' version that is narrow in scope, but of high quality. You're not going to be able to achieve everything in this first version of your product. But, equally, the product you build now needs to be of a high standard as it will go in front of real customers. If they have a bad digital experience, this can be enough to prevent them from coming back in future. 
Step 8: Launch solution to small sample
You're now ready to launch your product. We always recommend that our clients begin with targeted announcement comms to a specific user group in order to keep any bug fixes or issues that may come up post-launch at a manageable level. 
Start gathering data and feedback from users as soon as possible. What is working? What features are being used the most? How easily are users able to complete the desired tasks?
There are multiple schools of thought on launching a pilot. We often will work with our clients to map out the market's needs, group them and highlight the pros and cons of releasing in a particular market. Releasing in a familiar market, where you have a good understanding of the language, regulations and needs is often the easier pathway. Make sure you make that decision early on so that your research plan matches up well to your pilot-market. It's rare to plan research where 'one size fits all' so expect to tailor your approach for the selected markets.
Step 9: Roll out an update 
Based on the feedback you receive when your product is live, work with your design and dev teams to action any changes. Prioritise critical issues, as well those that are impacting a large proportion of users. Consider the expected value of the change you are making, as well as any potential downsides and make sure that you have metrics in place to measure the impact of the change before you launch. Ideally you'll have a strong hypothesis for why you expect the change to be successful so agreeing on a KPI and a reasonable length of time to check-in before making a decision should be manageable. 
At this stage you can also consider doing a multivariate or AB test at this point to measure the effectiveness of the change with a subset of your user group. This is particularly useful when making smaller incremental changes to complex user journeys such as user registration, ordering samples or a dosing calculator for a medicine as you will be able to view the impact that the change has on how many users are able to complete the task, before rolling it out to all users.
Step 10: Repeat! 
This process of obtaining feedback and making incremental refinements to your digital product should be continuous. 
By doing this, you'll deepen your understanding of audience needs and behaviours as increasing numbers engage with your product. You'll be able to make ongoing tweaks and improvements, and eventually build in new features to move past 'MVP' towards the final version of your product. 
As well as ongoing user feedback and data analysis, we recommend also making time for more in-depth user research a couple of times a year to ensure you're keeping up to date with changing customer needs and preferences. 
Following these steps when designing your digital products and services will ensure they remain aligned with audience and business needs and have the best chance of long-term success. 
We collaborate with healthcare and pharmaceutical organisations around the world to deepen customer connection through meaningful digital experiences. If you are looking for a partner to help you enhance patient or HCP engagement through best-in-class digital products get in touch. 
Want more on creating successful digital health products?