4 minute read
What should I be measuring? Using leading and lagging indicators to track digital product success
Knowing what to measure in order to drive forward the development of your digital product and demonstrate effectiveness can be difficult.
Here, we'll look at how leading and lagging indicators can be used to structure your measurement process and help you track digital product success.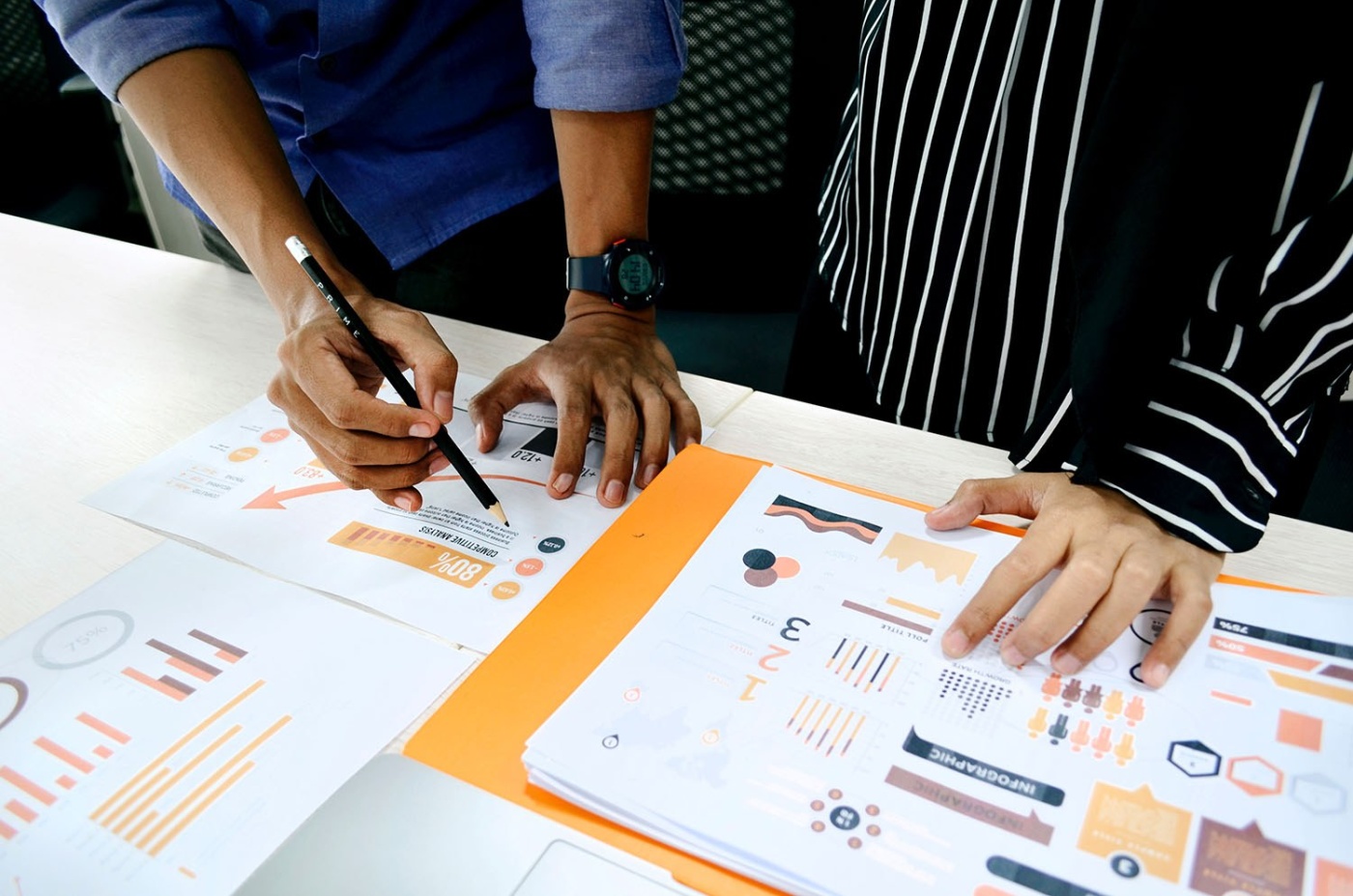 by

Jon Hume
08 November 22
Measurement
Success Metrics
KPIs
Determing exactly what to report on, and how to create a strategy around this that continues to push your digital product forward is part data analysis, part research activity and also a communications exercise.
In previous articles, we've discussed the issues that can arise if you don't have a measurement strategy for your product, as well as the benefits of creating one and where to begin when looking at measurement in order to demonstrate ROI.
When having conversations with senior stakeholders, it's useful to be able to understand and explain the difference between the various useful data points and all the additional "stuff" that could be measured.
Leading and lagging indicators can support you in these conversations and help you demonstrate how the more traditional ideas around measurement — often coming from sectors such as advertising — might not be applicable for digital product development today.

Lagging indicators
Broadly speaking, a lagging indicator is a measure of past performance. They focus on output to make an assessment on the current or past state of your digital product or service, and gain insight on future success. They're easy to measure but can be hard to change.
They're popular because they can be presented as absolute facts, but the problem with only using lagging indicators is that, by their very nature, it's already happened — and it might be too late by the time you look at them to do anything about it!
But, lagging indicators are missing a really key and useful component, which is the "why".
They're also a little dangerous as in many instances they can be attached to an assumption-based narrative that could only ever really be proven with more in-depth research. For example "the open rate on our emails was only 0.5% therefore the emails we send must have bad subject lines".
That could be true, but it could also be caused by not cleaning your email list, regularly removing non-engagers and working to ensure that you don't get caught by anti-spam blockers. It also doesn't look at the change over time, this could actually be comparatively good performance if you were starting from 0.01% and had an enormous list.

Leading indicators
Conversely, leading indicators are designed to look forward and predict change. They measure progress towards bigger goals and don't consider only single points in time. In other words, the leading indicator predicts the likelihood of achieving a goal, sooner.
They also encourage good questions within the team such as:
What processes can I employ to achieve this goal to higher levels of success?

What skills can we invest in within the team to improve ourselves and therefore better achieve the desired outcome?
In digital product development you might look at leading indicators such as:
How many customers call or email us for help with registration?

How many customers have to contact a rep because they couldn't get our eSamples platform to work or their order never arrived?

What % of our customer regularly complete their journeys with a successful outcome?
Remember, capturing these things is only half the job — you then need to have a product development practice that can support using them for meaningful change.

Stay future-focused by using both leading and lagging indicators
Building both leading and lagging indicators into your reporting will help create a narrative around the performance of your digital product and demonstrate the value created for your customers and business.
It will help keep product teams focused on the future, rather than simply looking back at stale analytics and giving a pat on the back for a job well done, without the focus on our next stage of innovation.
To learn more about how we enable measurable digital product success for our healthcare and pharma clients, get in touch. 
Contact us