5 minute read
The importance of measurement when creating digital products for healthcare and pharma
Measuring the effectiveness of digital products and services in pharma can be challenging, with 1 in 5 respondents in our recent survey admitting that they weren't measuring anything at all when it comes to their digital products.
However, having comprehensive KPIs and metrics in place will be essential for demonstrating value for your business and your customers, and securing buy-in and investment for ongoing product development.
Learn how you can get started with reporting effectively on digital product success.

by

Jon Hume
01 November 22
Measurement
Digital Product Success
KPIs
As part of the research for our recent report, The Contradiction Conundrum, developed in collaboration with Reuters Events Pharma, we spoke with 450 sector professionals about their digital products and strategies. On the subject of measurement, 1 in 5 of our respondents told us they didn't know whether their digital products were a success because they don't measure anything.
Although this is a shocking statistic, it wasn't that much of a surprise to hear that many pharma businesses struggle to put measurement as a core element of their digital product development. It's our firm belief that it should be one of the most important parts of your digital or customer experience strategy. Without it, you'll struggle to prove whether your work actually made a difference or not for the business, and it'll be more challenging to understand the value created for the customer.
You could also find it difficult to make a case for additional investment beyond the initial launch of a digital product, meaning you're unable to put together an organisational structure to support your broader digital transformation and evolve the delivery-focused mindset that has been dominant in the digital pharma space for well over a decade.

Proving the effectiveness of your digital product
It may seem obvious, but without a functioning measurement strategy, it's going to be very challenging to prove the impact of your digital product, and therefore your own work and value to the business. Simply delivering the product is not enough as a success measure.
With a combination of clear objectives, analytics and user research it is possible to report effectively on the performance of your product.
Objectives: You need to have a clear understanding of the purpose of your product, and document this as a set of objectives before attempting to write KPIs or set targets. Everything you measure should link back to the objectives and they should be driving you towards creating a culture of continuous improvement by regularly reviewing your objectives against real-world performance.

Analytics: Analytics are a fantastic weapon in the armoury of a digital product manager or marketer, however, on their own they are not enough as they lack a crucial and useful component — the "why". As well as this missing context, analytics are most often a measure of past performance, a lagging indicator that captures a moment in time that has already passed, because of this we recommend balancing them with both customer research and a specific set of leading indicators that will help to drive your decision making directly towards your initial objectives.

Customer Research: Probably the most direct method for getting feedback from around the success of your digital product, but possibly one of the least utilised methods in the pharma industry. Speaking to customers, watching them use your product and try out new features, services or designs is a fantastic way to measure effectiveness. Don't be tempted to slap an NPS SaaS product onto your own and call it a day — collecting your own first-party research through a regular repeatable programme will provide you with a continual flow of fantastic insights that you can use to deliver a more effective product for your customers.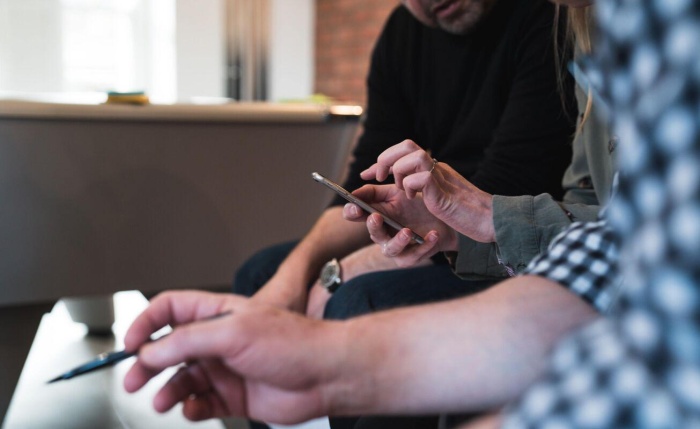 Securing additional support and funding for future development
Ideally all digital products being developed in health and pharma would have a dedicated product team focused on ensuring their success from day one. However, in reality, many digital products that are developed in this space are developed using a largely "project" methodology.
There are several issues with working in this way, with the most disruptive often being a solely delivery-focused mindset for the team involved, viewing the "go live" moment as the end of the project where it gets handed off to another team (or sometimes nobody at all!) to be maintained.
This contributes to the large number of sites that are approved for use in a limited time, and simply drop off the internet at the end of their approval window without anyone to add new content, get them reapproved or add new features or functionality that would support customers.
A major contributing factor to the number of sites that this happens to is the lack of clear objectives and a corresponding plan for measurement. When you approach a senior stakeholder asking for additional investment to build a product team or further the development of your existing product, but you don't have a compelling and data-lead argument to make, it can be a challenging conversation to have.
One of the common arguments against having this kind of data to hand is that it's difficult to prove the return on investment (ROI) for digital products that aren't directly transactional (the majority of pharma websites). Some creative thinking may be required in order to demonstrate the benefits of your digital product — something that's a lot easier if you have had solid objectives set from the outset.

Practical advice and where to begin
We recently hosted a virtual event, where we asked Gary Holifield, Director of Digital Strategy at Amryt Pharma to comment on some of the challenges around getting started with measurement and how to work around them in a global pharma organisation.
In case you don't have time to watch the webinar recording in full, we've summarised his advice below:
Don't try to 'boil the ocean': When looking for a solution to a problem, don't take on too much all at once or make the scope so big that it becomes difficult or even impossible to find an answer.

Win friends and influence people: It's always about the people first in any transformation or cultural mind shift. Think about the people and where they are. Everyone is in a different place. Meet them where they are in their individual evolution and use situational leadership. Have a tailored strategy for Conservatives, Brokers, Mavens, and early adopters.

Always focus on the "WHY" for each KPI: Use the "5 Whys" — ask why until you get to the root of the insight and change you are trying to influence. The ultimate goal here is to "build a culture of innovation"

Don't make yourself 'busy work' – automate! If KPIs are difficult to measure they will be short-lived. Connect your data and insights, but try to only focus on what matters — don't collect data for collection's sake. Understand the value of design and measure the progress, not individual data points.
Make time to measure
In order to demonstrate the value and effectiveness of your digital products, it's essential to have measurement processes and defined performance metrics in place. Without them, you'll struggle to prove the value of your work to the business and customers and secure buy-in or future investment. Make time to align on objectives early, understand your key analytics, and seek first-hand insight from your customers.
If you'd like to speak to us about your digital product challenges, and how we can you improve engagement and make measurable change, get in touch.

Contact us
Want more on measurement and digital product success?