6 minute read
How Mental Health First Aiders support our team wellbeing
We know mental health is important to discuss, outside and in the workplace, but it may not be obvious who to speak with and what actions could or should follow. This is where a Mental Health First Aider (MHFA) can support.
Read on to learn more about what a Mental Health First Aider does, how they can guide workplace teams and discover useful resources.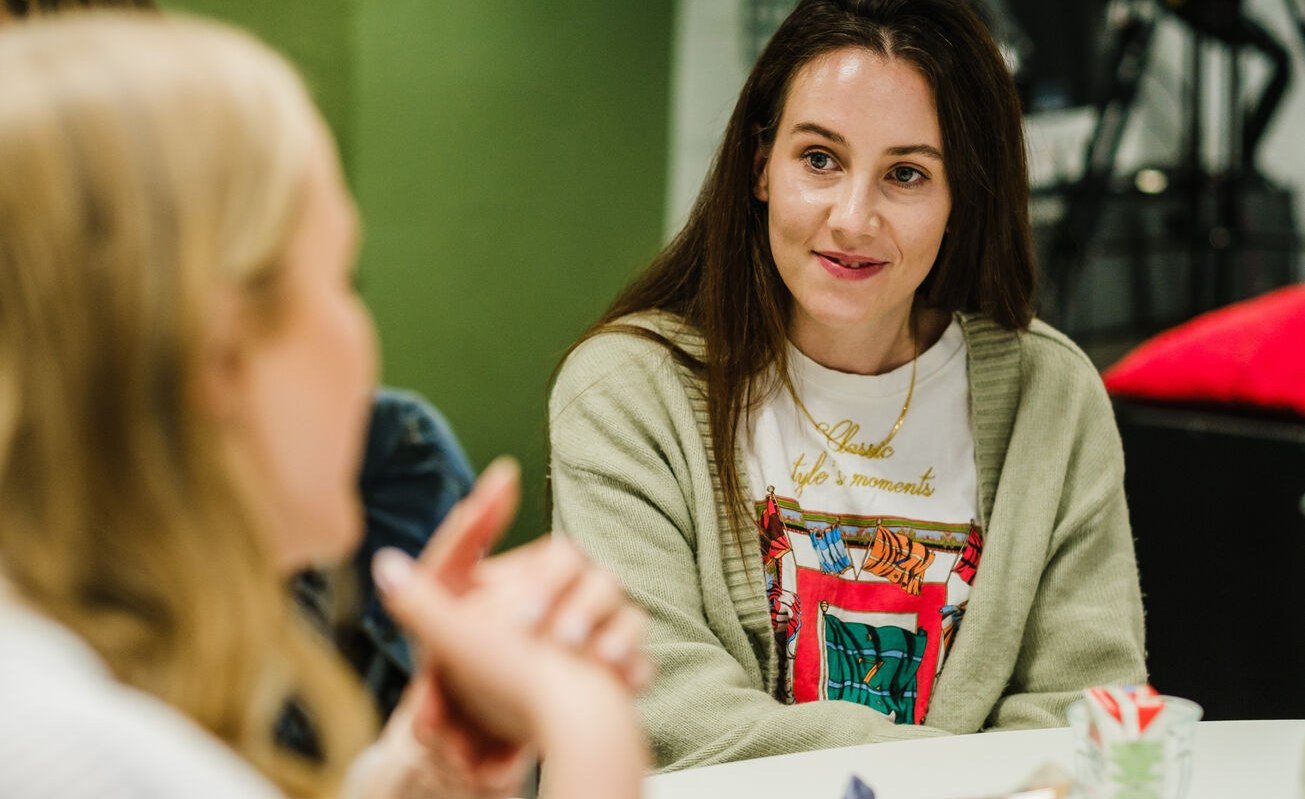 by

Graphite Digital
06 February 23
Mental Health
Wellbeing support
"If you don't make time for your wellness, you'll be forced to make time for your illness." - Anonymous
What is a mental health first aider?
A Mental Health First Aider (MHFAider) is the first point of contact you go to if there's a requirement for a conversation about mental health. They can direct you to the available resources and help you understand support options. An MHFAider is an unpaid volunteer, they are not a therapist, nor can they diagnose or treat conditions.
MHFAs at Graphite
At Graphite, we currently have 3 trained MHFAs who've put themselves forward to take on the role and undertaken training with Mental Health England, and another of our project managers will be undertaking the training soon. They explained why they wanted to undertake the MHFA training: 

"I've been a mental health first aider in a previous workplace, having completed the course 4 years ago and recently undertaken a refresher while at Graphite. I originally wanted to become an MHFA after noticing the struggles that my former colleagues were facing, both in the workplace and outside.
From a personal point of view, I've experienced anxiety and depression and knew that the course would equip me with tools I could use both personally and professionally to overcome challenges. I have also sadly lost loved ones to suicide, this made me realise we need to do so much more to remove the negative stigma of mental health. We all have mental health, just like we all have physical health. There should be no shame in taking steps to help manage your mental health and wellbeing." — Lynsey Moran
"I wanted to have a better understanding of different mental health struggles and how to be a better help to others. In a remote working environment, spotting these signs can be difficult, as things may not be as noticeable as they may be in person, but the course provided us with a lot of helpful resources and a better understanding of how to deal with these situations. Additionally, I wanted to understand where my limitations are when offering support, so I could offer help without being emotionally impacted personally, and keep myself healthy too." — Leslie Rois-Burrows

"Our mental health to me is as important as our physical health. There is so much stigma around talking openly and honestly and it's time to break that. My mother is an HCP in the psychiatric field, and I grew up with her and her colleagues sitting at our kitchen table talking openly, and in a healthy way, about mental health issues people face. As such, I am lucky that it has never felt taboo for me in talking about my own mental health, but for so many, that is not the case.
I wanted to become an MHFAider in order to understand how I can help those people who are struggling with their Mental health, especially those who might not be able to speak about it freely. I want to be able to give the support I can and guide them to the appropriate resources to get the help that they need. The course gave me the tools to have conversations with those I feel may need support and also to guide them with the right services and resources which are available to them." — Nicola May
The benefits that MHFAs can bring to your workplace
Some of the benefits of training MFHAiders in the workplace include creating opportunities to become more open about mental health and cultivating conversations that encourage people to prioritise their own well-being.
One UK-based company that has introduced MHFAiders to their teams recently said, "The introduction of Mental Health First Aiders (MHFAiders) has led to a cultural revolution across our company. MHFAiders are a catalyst for engagement providing our employees with the confidence to come forward and seek support at their time of need."
MHFA England recently commissioned a Mental Health First Aid in the Workplace report — a survey of 139 employees from 81 organizations across 20 industries. The report found that:
91% noticed an increased understanding of mental health issues in the workplace.

88% reported increased confidence around mental health issues in their workplace.

87% said more mental health conversations were happening at work.

83% noticed an improvement in procedures for signposting resources to further support.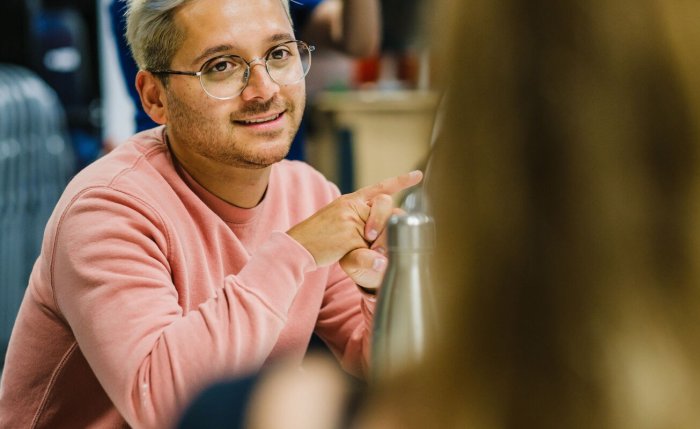 Resources and support channels available for our team
Our team is provided with a number of resources and support channels to ensure there are plenty of methods to support individuals to manage their health and potentially alleviate any degree of mental discomfort. We actively care about well-being and strive to make sure everyone's personal needs are met.
Each new joiner completes a personalised Employee Wellness Action Plan. This is a set of questions that the individual answers to remind us what we need to do to stay well at work, help us develop an awareness of our own personal behaviours, and detail what our line manager can do to better support us.

The Employee Assistance Program is a confidential 24/7 service designed to advise or support individuals with professional or personal events that could be affecting home life, work life, health, and general wellness.

Luminate webinars throughout 2023 that deliver employee wellness training and support suitable for all levels. The topics explored include stress management, leadership wellbeing, and building resilience. The sessions are designed to improve employee mental health. 

Weekly morning meditation sessions — 10-minute sessions carved out at the beginning of each week and available to the whole team hosted by Lynsey (who is a trained Yoga Teacher).

Our Head of Talent and Operations Managers are available for one-to-one support.

Encouraged to reach out to our Mental Health First Aiders.
External resources and support
We've also pulled together some useful external resources and support options to point our teams towards as needed.
Talk to your GP or Vitality (health insurance) Doctor.

Complete a self-referral for therapy on the NHS website.

Visit MIND, a charity with a lot of information, resources and support.

Mind plan with NHS: Answer 5 quick questions and receive tips sent to your inbox.

Access to Work: Government support to help manage wellbeing at work.

For crisis situations, please call Samaritans helpline: 116123.

As NHS suggests if in danger, call 999. If non-emergency, call 111.
Practical exercise: The Stress Container
Stress is the body's natural response when it senses danger. We all experience it to some degree, but too much stress can interfere with our lives and make us ill.
Some common causes of stress include money, bereavement, big life events, trauma, work, health, relationships, and family.
The 'Stress Container' is a simple exercise that you can do by yourself or together with your team to encourage them to think about their individual responses to stress so they can identify causes early and put healthy coping mechanisms in place.
Lynsey hosted this exercise with the Graphite team on a video call, using a Miro board and on-screen timers to allow people time to think about and write down their responses. Check out their online Interactive tool here.

Key takeaways
A few final thoughts to leave with you on the subject of wellness and mental health:
Reach out: a problem shared, is a problem halved.

Prioritise your well-being, it begins with you.

Use the resources available.

Take time to reflect on how far you have come.

Everyone has mental health, just like everyone has physical health.

Everyone's needs are different - find suitable tools to support your well-being.

Go to the MHFA England site to read more and use their resources.