8 minute read
How can pharma teams optimise their HCP portals to strengthen HCP relationships and impact patient outcomes?
Well-designed and thought-out digital solutions can support HCPs to deliver positive patient outcomes as well as strengthening key relationships between pharma teams and HCPs. 
Graphite's Lead Product Designer, Ed Hart, writes here for Pharmaphorum. This piece was originally published here: https://pharmaphorum.com/views...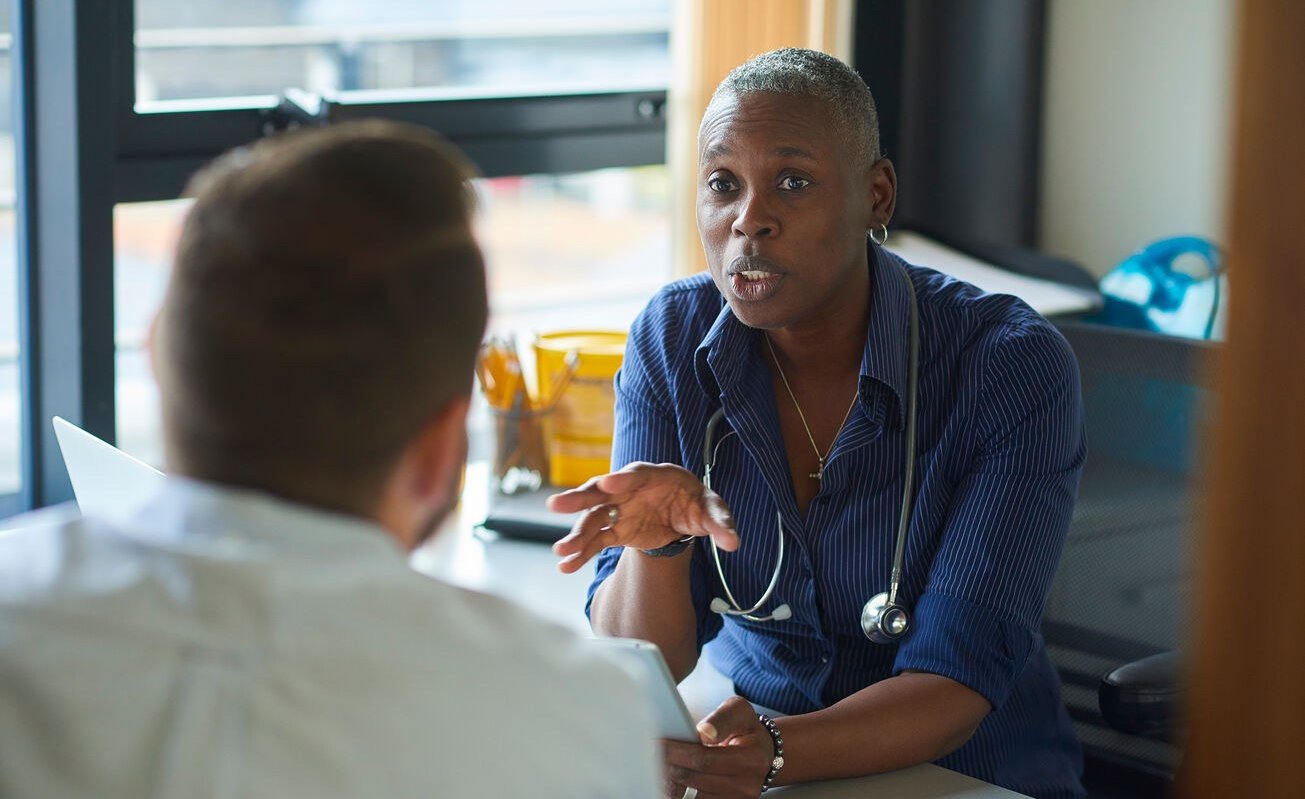 by

Edward Hart
06 February 23
HCP Portal
HCP Engagement
Digital Product Design
In recent years, pharma companies have invested heavily in their healthcare provider (HCP) portals and other digital solutions to account for the reduction in face-to-face time between reps and HCPs during and post-pandemic.
While the concept of HCP portals is a good one, the perception and impact has sometimes been underwhelming. Many organisations report low engagement amongst HCPs, and HCPs themselves talk of frustrations when it comes to utilising pharma-sponsored portals.
But it doesn't have to be this way. A well-designed and thought-out digital solution, with a considered user experience, can deliver a better service and support HCPs to deliver positive patient outcomes, whilst strengthening relationships between pharma companies and their HCP networks.
What is meant by an HCP portal?
When we talk about HCP portals, we're referring to gated websites or 'portals' that allow pharma companies to inform and engage directly with customers (HCPs) about their products, essentially providing a marketing platform.
The content of these sites varies between promotional and non-promotional content — and choosing the right balance for customers is critical for success. Promotional content refers to anything that could be interpreted as persuasive activity by manufacturers or distributors in order to induce the prescription, purchase, or supply of certain products. Conversely, non-promotional content means neutral and primarily informative — a 'no-sell' strategy.
While both types of content are created to increase awareness of products and therapeutics, HCPs can be suspicious about the impartiality of pharma-sponsored digital products, so it is important that organisations work hard to strike the right balance.
The level of trust between HCPs and pharma teams can vary, but the important thing is that the content on HCP portals improves perceptions, strengthens relationships, and adds value, which increases digital engagement and leaves customers fully informed and supported.
How can portals best support HCPs?
When terms like HCP, customer, and user are used, we can sometimes forget that we are dealing with people. Take a step back and remember that the people you want to reach, talk to, and engage with want the same things that you would want from your digital experiences — straightforward interactions and navigation, and quick and easy access to information.
Supporting HCPs in carrying out their day-to-day work should be a primary goal for a portal, in order to strengthen relationships and create genuine value. To cover all bases, portals should offer access to comprehensive scientific (e.g. efficacy or trial data) and prescribing information, along with patient or HCP-focused materials for distribution.
Once you've identified the content that will add most value and benefit to customers, it is important to update it regularly, and create further relevant content that supports them. This is a sure-fire way to increase engagement and build trust, by showing that your organisation provides up-to-date, reliable content.
Don't forget to think about user experience (UX). Give HCPs autonomy by allowing them to set their contact and content preferences. Strive to offer a seamless digital experience across brands and touchpoints that enable HCPs to intuitively navigate your portals and find what they need. By connecting the parent brand and product brands with a single customer view, you'll improve perceptions and strengthen your overall brand identity.
Ultimately, the portals that best support HCPs are those where the creator understands what is needed and valuable. Ideally, you should be speaking to customers about their preferences on a regular basis to ensure you're providing a service they actually need or want, not just what brand teams think they need or want them to hear.

How can this impact patient care?
When a portal site is working effectively, it can have a potential positive impact on the patient care given by HCPs, as certain content can help HCPs to deliver for their patients in line with their own expectations. For example:

Patient support programmes: particularly popular in the US, therapy-specific financial support programs can be set up to provide access to medications for low-income patients.
Dosing calculators: some brands produce easy-to-use calculators that allow HCPs to input patient information and output accurate patient dosing information.
Samples: in some markets, samples can be ordered on HCP portals. These can then be prescribed to patients to potentially improve patient outcomes.
As well as providing content or support programmes, a best-in-class portal will have indirect benefits for patients. By offering quick and easy access to accurate information at the point of care, pharma companies' portals can free up time during appointments that may have otherwise been wasted navigating clunky platforms with bad UX. Likewise, up-to-date scientific information helps to inform HCPs on the most effective way to use the medications they prescribe, by providing data on trials, efficacy, and real-world case studies.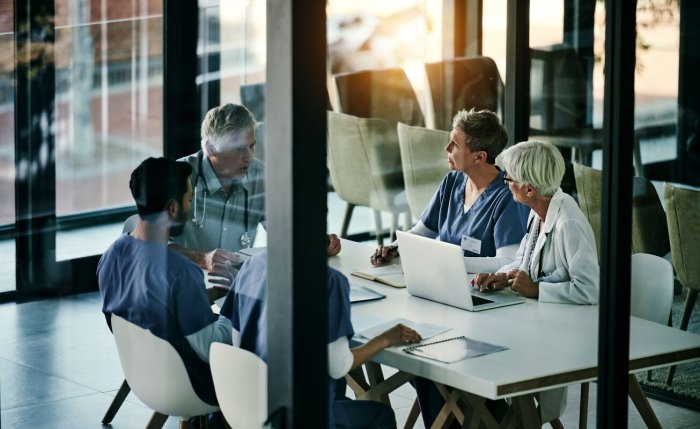 The benefits a great portal can bring for pharma teams
Investing in the creation of a portal with engaging, accurate, up-to-date, and varied content will strengthen relationships and build trust with HCPs. Offering better support will set you apart from the competition, build your reputation, and leave a lasting impression, as well as help to overcome negative preconceptions around portals.
With a great portal comes great agility, which means your company will be able to reflect industry trends and changing user preferences more easily, such as utilising reusable, modular content or more dynamic video or infographic content. By adopting approaches that are emerging quickly, it reminds customers that you are thinking about their needs and treating them like people: the platform is designed for them, rather than to target them.
By creating content that HCPs actually want to engage with and can navigate easily, you'll achieve your objective of increased engagement — more visits, longer session times, more users, and more product awareness and understanding.
Going beyond strengthening your relationships with HCPs, an effectively designed and built HCP portal can also support your organisation from an operational perspective. With the right model, your company will be able to scale rapidly across therapy areas and markets, and improve time to market for new product sites, meeting the regional legal and access requirements in the process.
Well-designed HCP portals allow for a streamlined approach to outreach and engagement, which can reduce spend. By consolidating your technology and only maintaining functionality that has proven to be effective, your HCP portal will deliver a better experience, whilst saving money that can be redirected to other priority areas. Platforms designed with a great UX will also reduce technical support requirements and pressure on call centres by enabling users to complete tasks unaided.

Final Thoughts
HCP portals typically have mixed reputations amongst their end users but, when executed correctly, they can bring significant benefits and create value for HCPs, patients, and pharma teams.
Some final considerations to account for when creating or optimising your own HCP portals are these:
Information should be easy to access, with customer and user experience considered as part of the design and build of the portal;
Content should be HCP-centric with a focus on patient outcomes;
Ensure the majority of digital content is informational, educational, varied, and high-value; &
Seek to align your content and user journeys with the HCP and their goal of improving care for patients.
Want to dive deeper into related topics?