4 minute read
How can pharma teams build trust with HCPs with their digital content and products?
By taking a user-centric approach to the design and development of your digital services, you'll be able to build trust with HCPs and strengthen relationships. We take a look at some of the simple steps you can take to get started.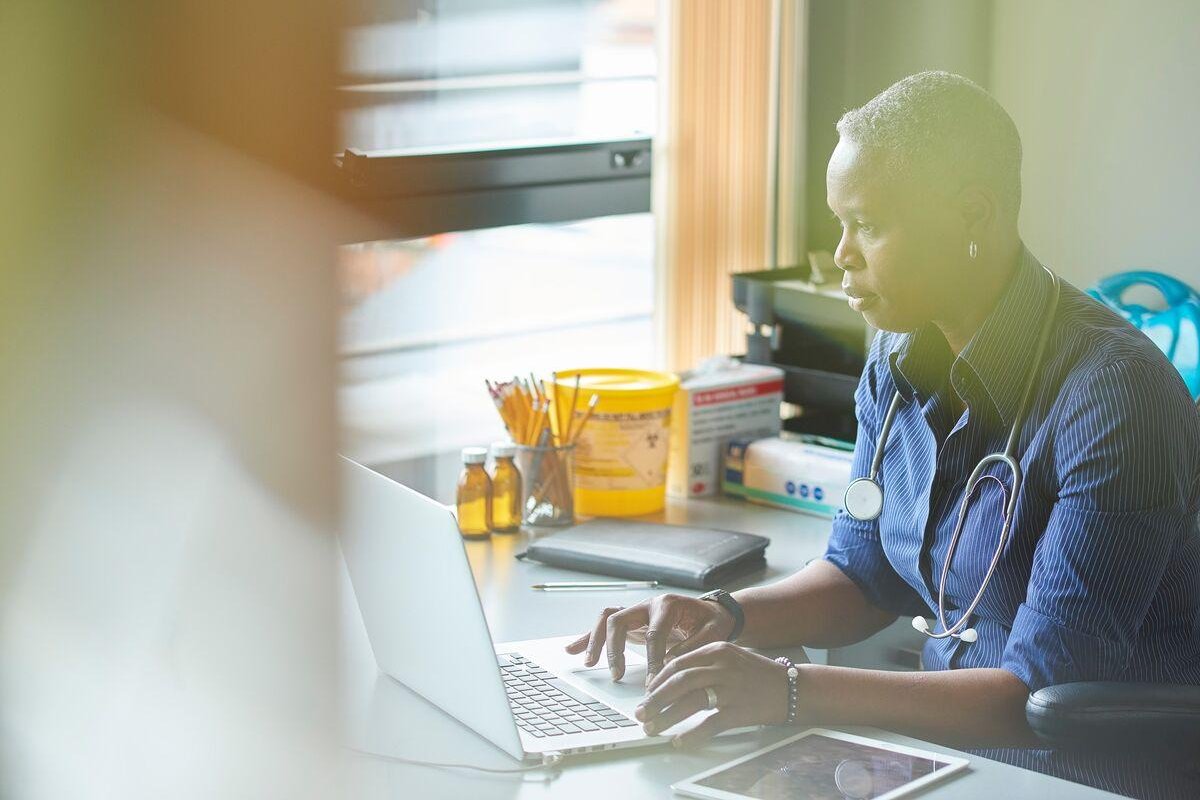 by

Graphite Digital
30 November 22
HCP Relationships
Trust
User Research
The bedrock of any successful relationship is trust. When it comes to HCPs and pharma teams, the level of trust that exists can vary, having a knock-on impact on digital engagement.
Suspicion can exist around the impartiality of pharma-sponsored digital products and content, so it's important that organisations work hard to improve perceptions, strengthen relationships and add value.
Over the past 12 months, we've conducted first-hand research with practising HCPs in Europe, the US and Canada on behalf of our pharma and healthcare clients. Based on these conversations, here are some simple steps that pharma teams can take to build trust in the context of their digital solutions.

Speak to them!
The first and most important thing you can do is to speak to your HCPs directly about your digital products and services, and what they need and want from them.
We all want to feel listened to and reassured that our opinions matter. Take the time to speak to people one-on-one and understand their day-to-day challenges and context.
The scale of research undertaken doesn't need to be huge — even if it's just a case of speaking to 5 – 10 people, the new insight and understanding you'll gain will be infinitely valuable if you ask the right questions.
The HCPs you speak to will no doubt tell colleagues about the experience, helping to build trust more widely in the professional community by reassuring them that their perspectives are being sought out.

Act on what they tell you
When you've sought their insight, it's important to 'put your money where your mouth is' and act on it.
This doesn't mean implementing every single suggestion or request — many ideas will be subjective and contradict with the opinions of others. Look for common themes and identify high-priority improvements and quick wins that will enhance the quality of your digital customer experiences and build trust in the process.
If possible, get back in touch with people you spoke to and tell them about what you're doing and why.

Create high-value, non-promotional content
A key aspect of the lack of trust between pharma and HCPs is the suspicion that all digital products, services and content are promotional — or veiled promotion.
Ensuring the majority of your digital content is informational, educational, varied, and high-value will help create relationships that are built on trust, as you can align with the HCP and their goal of improving care for patients.
Making meaningful contributions to help the overall standard of care that a patient receives (outside of the core mission of developing innovative therapies), and doing it in a way that is genuinely customer-centric, is a great way to develop a more value based relationship with HCPs.

Include HCP-authored content
HCPs trust and respect their peers. Time and time again, the people we speak to tell us about their preference for content, information and advice that is created by other HCPs.
Seek the input of other respected professionals when creating your digital content and ensure their voices are prominent — whether it's hosting online Q&As, co-authoring articles, republishing third-party content or creating videos.
You'll gain credibility by the company you keep, and the professionals you platform.

Don't overwhelm with content and messaging
Like with any interaction, in both a personal and professional context, overwhelming people with too-frequent communication does nothing to strengthen a relationship.
This is even more true for busy HCPs, often working long hours in high-stress environments — and a common grievance cited by those we speak to about their interactions with pharma organisations.
Taking a considered approach, focusing on quality over quantity will be key for building trust.

HCP-centric service design
When it comes to HCP-facing web platforms and portals, a huge amount of effort is spent 'getting things online', with the appearance and accessibility of content often an afterthought. Getting basic product information online — for example, digitally replicating your sales aid — adds little value for the HCP and their relationship with your organisation.
In order to create impact and drive towards higher quality engagements with HCPs via web channels it is necessary to look more closely at the impact that you can have on their daily practice.
How can you help to achieve better outcomes for their patients by providing tools or training that can support them in their daily work? How can you save them time by making processes more efficient or available to them 24/7?
Look for ways to create impact and add value through digital in order to demonstrate a genuine understanding of HCP needs and priorities.

Build trust, strengthen relationships, and improve engagement
By following this advice, you'll be able to build trust with HCPs in the context of your digital products and services.
You'll strengthen relationships, facilitate better conversations between your teams and your HCPs, and improve digital engagement and success.

If you're looking for a partner to help you with research, design or strategy, get in touch.
Contact us