6 minute read
Apple's Top 5 Digital Health Features in 2022
Apple is empowering people in their Digital Health more than ever. Here's a run-down of what's on offer in 2022.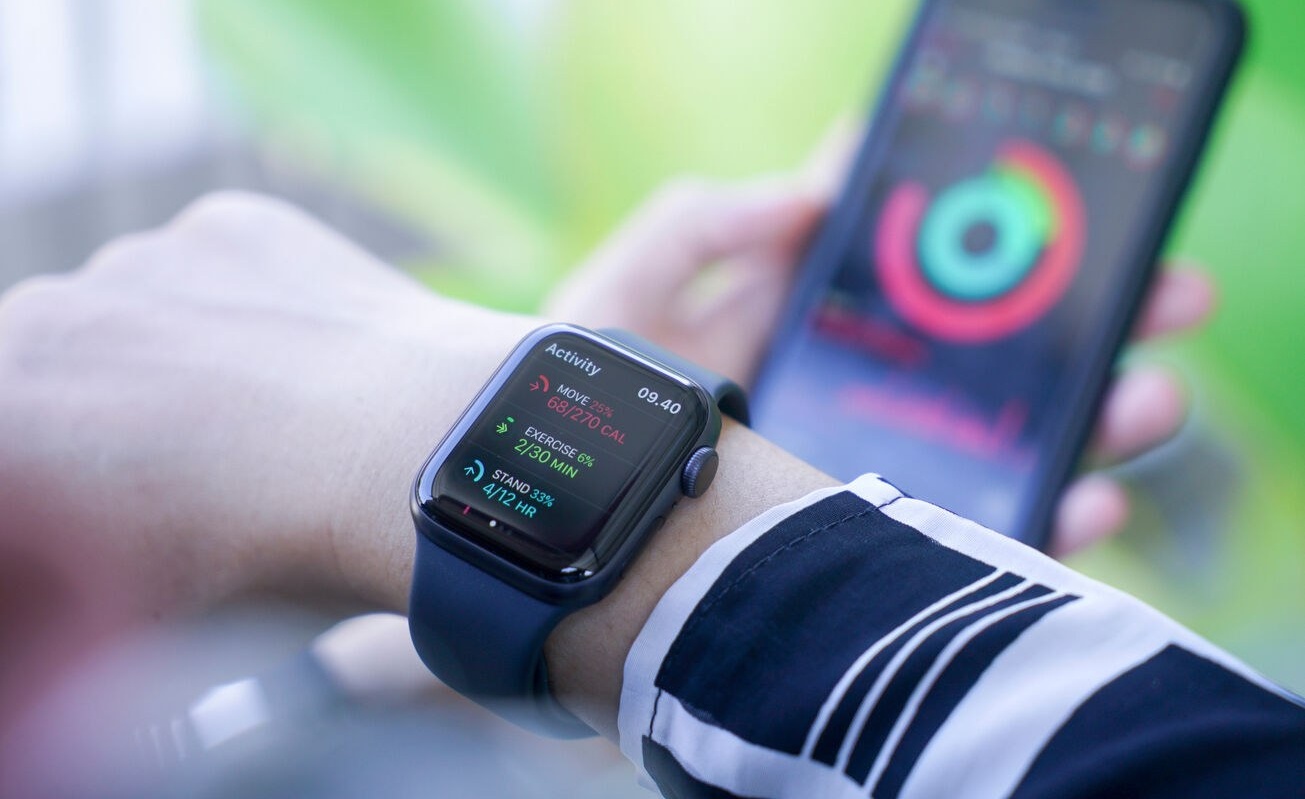 by

Rob Verheul
13 October 22
In September 2022 Apple released the latest version of its iOS software and launched several new products - the iPhone 14, 14 Plus, 14 Pro and 14 Pro Max, as well as Apple Watch Series 8 and Apple Watch Ultra.
There's a lot of attention on Apple, but for good reason - what they do creates waves in the industry due to their volume of sales, moving the industry, and trends by sheer volume of users and adoption.
Apple sells 242 million iPhones per year and has sold 1.8Bn to date. Watches are a much smaller concern, but still impressive - with the company having sold 160 million Apple Watches to date - which means the Apple watch alone now outsells the entirety of the Swiss Watch market, and on its own represents an important pillar of the Digital Health ecosystem as the most popular wearable device.
The company is continuously looking to create more utility in its devices for customers, and this year the standout new features have been created to support people's health and wellbeing - and so, thanks to automatic updates - Apple customer's access to digital health tools has enhanced, literally overnight.
We thought it would be interesting to share the 5 most important features available in the iOS ecosystem on the phones and the watches. 
And so, starting at number 5...

#5 Heart Rate & Blood Oxygen Monitoring
The Apple Watch has enabled Heart Rate monitoring since its launch back in 2015.
Since then Apple has developed the software and hardware to enable more than just the heartbeat. The heart rate monitor can display your current rate, resting heart rate, and walking heart rate so you can compare them.
You can also turn on heart rate notifications, so you know if your heart rate remains above or below a chosen beats per minute (BPM). Now, the irregular rhythm notification feature on your Apple Watch will occasionally look at your heartbeat to check for an irregular rhythm that might be suggestive of atrial fibrillation (AFib); tracking:

Weekly notifications with estimate of the percentage of time spent in atrial fibrillation during previous calendar week

Highlights show which day of week and time of day when AFib is highest

Tracking of lifestyle factors that may influence time spent in AFib including Exercise, Sleep, Weight, Alcohol Consumption, and Mindful Minutes in the Health app on iPhone
Blood Oxygen Monitoring is also available in the Watch which checks your oxygen saturation level (sats) - looking for a healthy blood oxygen saturation of between 95% and 100%. Apple is careful to urge that measurements taken with the Blood Oxygen app are not intended for medical use and are only designed for general fitness and wellness purposes, so whilst there's potential value in this for users, especially those who aren't aware of hypoxemia, it falls short of being truly valuable for individuals living with respiratory diseases who need to monitor their blood oxygen levels regularly.
#4 Physical Activity Tracking
In 2022 Apple's physical activity tracking is more useful than ever. It enables tracking of your exercise; whether running, cycling, swimming or more - capturing data about your activity, and feeding that back to you so that you can monitor and enhance your performance.
From timing your laps to heart rate tracking, running power to cycling pace, lap timing on track or in the pool, and elevation progress to running power, there are a tremendous number of possibilities for the novice or pro athlete.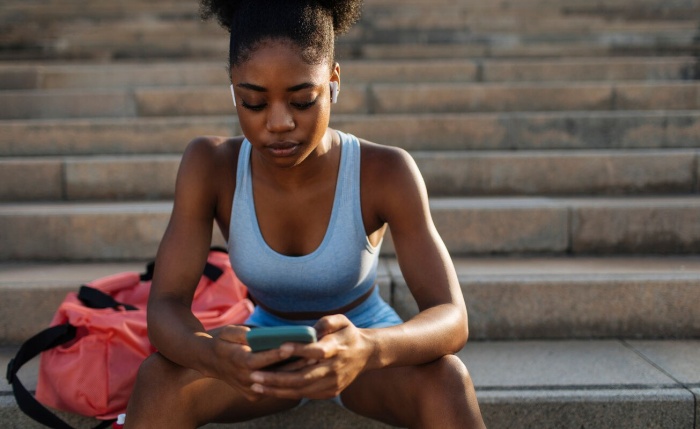 #3 Period and Fertility tracking
Perhaps one of the most talked-about features this year is the period predictions function within the 'Cycle Tracking' app. For a few years now it has been possible for individuals to log data about previous period and cycle length.

This year, new software combined with temperature sensors in the Apple Watch have enabled a greater accuracy which enables the prediction of optimum fertility moments in the month's cycle. For couples planning a family, or undergoing IVF treatment this is welcome functionality; and has been recognised by many as something that demonstrates Apple's customer centric approach in understanding the needs and opportunities of its customers.
#2 Track Medications
Patient's adherence to prescriptions has long been one of the industry's biggest challenges, as without compliance people do not achieve the gains available to them.
It's not a new problem. In a 2010 Study the World Health Organisation shared that only 50% of patients take their medication as prescribed (ref).
Apple is tackling this centuries-old challenge within Apple Health on iPhone, and created a solution that enables people to create a schedule and mark their taking of medications, vitamins, and supplements.
This idea is not new; for years, pharma companies and independent developers have created apps to help users track medication compliance, but this feature, central in the Health App means that it's available for everyone, immediately.
#1 Medical ID & Sharing Controls
At number one on our list, we've added the Medical ID. Whilst not new, it's still perhaps the most valuable feature for users in a time of need, and will undoubtedly save lives.
In a medical emergency, the app can be configured to share an individual's status and medical details with selected contacts as well as emergency services automatically, when the device senses a significant impact such as a fall or car crash.
In a case when an individual is incapacitated, medical first responders will be able to access key data about an individual's medications, allergies and details for their next of Kin. For individuals with complex health needs, rapid access to this information could save their life.
Apple is seen as an innovative company, yet the truth is that they're rarely the first to market with an innovation or tool.
Instead, what they do impeccably well is developing the solutions and providing a better experience than anyone else, as well as calling attention to the features with their powerful marketing capability.
Such is the case for this year's announcements. Whilst most of the features likely existed prior to launch via third party apps, they have integrated them into the devices and created a unified digital health experience which is available to all iOS users, globally.
Hippocrates' exhortation to the physician to "not only be prepared to do what is right himself, but also to make the patient…cooperate" has consistently failed for more than 2000 years.
Now, with billions of people carrying mobile devices wherever they go, the industry at last has an ally when it comes to enabling the patient to not only cooperate in their health management, but in taking greater control and responsibility for it.

Greater control over health outcomes
At Graphite, we believe that people around the world want to take greater control over their health outcomes through digital health technology, and that positive experience for your customers is the key to success.
If you would like to discuss this article, or any other digital health trends, send us a message. 

Get in touch