7 minute read
Digital Therapeutics: What are they and what makes them effective?
We take a look at what a digital therapeutics solution really is, and what makes an effective DTx in terms of its design components.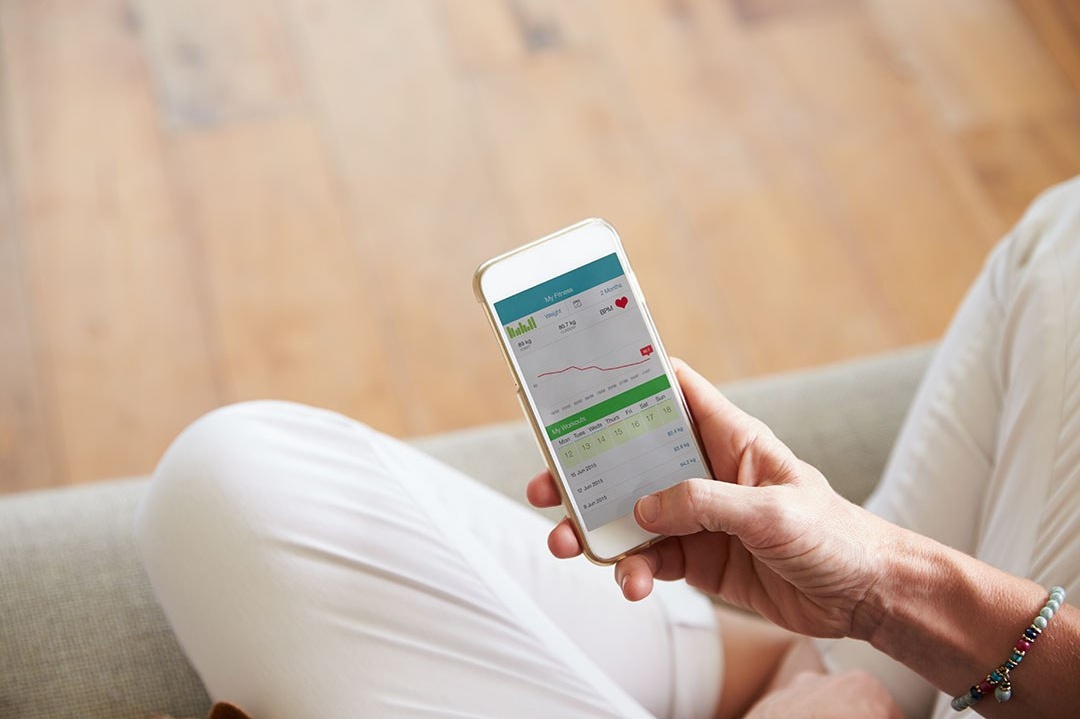 by

Jack Burton
09 September 21
Digital therapeutics — often referred to as DTx — are defined by the Digital Therapeutics Alliance as products that "deliver evidence-based therapeutic interventions to patients that are driven by high-quality software programs to prevent, manage, or treat a medical disorder or disease."
Investments in digital-therapeutics companies in the United States have grown by an average of 40% each year over the past seven years to reach more than $1 billion in 2018 (Digital Health Funding Database, 2019). 
There are no signs of this growth slowing down anytime soon — the DTx market is expected to grow tenfold in the next 3 – 5 years, with a projected market value of USD $9 billion by 2025 (LaRock 2019)
The potential of DTx
Digital therapeutics solutions have a multitude of uses and wide-ranging implications for both individuals and society. DTx have the power to:
Empower patients to take control of their own health
Lower the burden of care for clinicians
Improve treatment adherence 
Provide care in new ways (e.g. for the homeless or in under-resourced areas)
Complement other forms of therapy
Provide personalised care
Support collection and analysis of health data
Reduce costs to healthcare systems
Reduce health inequalities by providing solutions that target vulnerable people whilst still supporting those that satisfy their health needs through other means
While health information technology solutions have the potential to better support caregivers and patients, the process of providing such care within the community has proven to be a challenge that needs to be considered in the design of any DTx. 
These challenges need to be addressed to ensure new technological solutions are acceptable to their target end-users and facilitate clinically significant patient outcomes. To date, however, many researchers do not fully understand the scope and complexity of including users in the DTx design process.
In this article, we take a brief look at what a DTx solution really is, and what makes an effective DTx in terms of its design components.
Beyond the technology: what is DTx really about?
Access and engagement
A key driver and consideration for DTx solutions is enabling easier access for patients. It is estimated that there are 5.2 billion unique mobile phone users in the world today, with 3.8 billion of these being smartphone users; a staggering 48% of the global population. 
This represents an enormous opportunity for digital therapeutics to provide unprecedented access to healthcare, particularly for those in harder-to-reach or under-resourced areas. 
Because of the increased access to care that DTx can provide, it therefore makes engaging patients to adhere to medium-to-long term care plans more feasible and can lead to significantly improved health outcomes compared to traditional care alone, which may be limited by overburdened healthcare systems. 
Reduced stigma 
Further opportunities for DTx solutions lie in the potential to reduce stigma around care-giving for some patients by allowing individuals to manage treatments, therapies, and consultations from the comfort of a chosen location. For example, there still exists stigma surrounding mental health care seeking, particularly amongst male populations. 
This stigma has previously proven to be a blocker to care for a significant number of people. By improving access to support in the privacy of an individual's home, for example, DTx can improve the uptake of care and ultimately improve patient outcomes. 
Improving engagement through gamification 
Integrating DTx solutions with social and gaming technology can improve engagement amongst a wide range of patients. Many behaviour change theories and frameworks include an element of social motivation theory that has been proven to act as an important driver of uptake and adherence to health behaviours. 
One of the most influential and widely used behaviour change frameworks at present, the COM-B model, states that social factors are a key driver in creating the opportunity to elicit a behaviour. By integrating DTx softwares with social platforms, an individual can receive positive reinforcement for their health behaviours and may be more inclined to continue these behaviours. 
Likewise, gamification of DTx components can help individuals focus their attention on executing behaviours that achieve a goal or challenge and in turn keep them motivated and engaged with a behaviour change plan. This ultimately increases the chance that the novel positive health behaviours will become standard, routine behaviours at some stage.
Tailored care
Tailored care can be provided via DTx with the inclusion of personalised therapeutic content. There is strong evidence across a myriad of health conditions to suggest that health care plans which are tailored to an individual's specific needs and consider the individual's context lead to significantly improved patient outcomes. 
DTx can increase the ease at which tailored care plans can be distributed to patients. Using a combination of initial clinical prescription, AI algorithms, and machine learning, DTx can create a fully tailored care plan at a fraction of the time and resource cost compared to traditional healthcare systems. 
Additionally, the care plan can be easily altered and updated to provide new content, based on the patient's individual needs and progress as reported by data gathered from the software. 
Quality control
Face-to-face treatment doesn't always follow evidence-based guidelines. Although in the global West, clinical practices are conducted to strict medical and ethical guidelines, the quality of care can still fluctuate significantly across healthcare systems. 
For example, whilst a patient may receive excellent primary care in one region of the country, another individual from the same patient population may receive poor treatment in another area of the country due to variables like under-resourcing leading to rushed consultations, under-funding leading to a lack of adequately equipped facilities, or simply human error. 
All regulated, high-quality DTx ensures that each and every patient that has access to the software receives the same evidence-based quality of care that is protected from the extraneous variables present in traditional care systems.
From treating disease to treating the patient
Ultimately DTx allows us to move closer to a model of treating disease to a model of treating the patient. Considering the fact that biology and behaviour interact; can we really treat one without the other? 
Traditional approaches to medicine largely view the eradication of disease presentation as a marker of success. However, this disease-centered approach ignores the human experience of the patient and how that can ultimately affect health and wellbeing. 
If a patient is being treated in primary care with diabetes and after a successful course of medication is able to maintain their Hb1Ac levels, this can be seen as medical success. However, if the patient still smokes, eats a diet high in saturated fats and salts, and lives a sedentary lifestyle, there is a high likelihood that before long the patient's health will deteriorate and they will be presenting to primary care once again. 
This can be mentally and physically exhausting for the patient (and for healthcare systems) and can ultimately lead to reduced quality of life and increased chance of death. 
Effective DTx can significantly improve quality of life by seeking to understand the patient's context and equipping them with the tools they need to make effective, sustainable changes to their lifestyles and behaviours to ultimately improve their health. 
Design: what makes a good DTx?
The success of DTx products can generally be measured in terms of whether there has been a clinically significant reduction in disease markers.
But how can design facilitate this? Let's consider some of the potential components.
PREMs (Patient Recorded Experience Measures) refers to the experience that a patient has when engaging with healthcare services. Patients heal quicker when the experience they have is positive. 
PREMs cover both the whole experience and each individual interaction. Successful DTx products need to utilise PREMs of other similar products or services for that therapy area, and also implement PROMs to create a continuous feedback loop with patients. 
PROMs (Patient Recorded Outcome Measures) are evidence-based healthcare questionnaires which identify change in health status. For example, what is the patient's current status? Are they deteriorating or improving against previous scores? 
They are a powerful measure to understand the patient's perspective and gauge their health status and should be a feature of DTx solutions. 
Clinical Best Practice combines clinical pathways (evidence-based, patient care management tool detailing the best way to treat a specific group of patients with a predictable clinical journey) and care plans (specific instructions on how to care for a patient; tailored). It involves using them in conjunction to understand how best to treat individuals throughout their journey as a patient and provide a tailored care solution. 
DTx solutions should always seek to follow clinical best practice to ensure success for their patients. 
Integrates a behavioural element grounded in proven behaviour change frameworks 
Instigating health behaviour change through digital platforms is the crux of all DTx. Practically applying knowledge of the factors that determine human behaviour is key for designing successful solutions. Mapping out design elements to behaviour change frameworks (such as the COM-B) can ensure that DTx designers can engage users according to their motivational needs and situational contexts in an attempt to alter target behaviours over time and improve health status.
Best practice UX; people-centered design 
The most successful DTx products should embrace people-centred design. This is distinct from human-centred design (HCD) in that it considers significant other people in the end-user's, along with the needs of the primary user — for example, loved ones and clinicians. 
Effective people-centred design involves:
Utilising the most appropriate research methods to understand the contexts and lived experiences of users
Defining measures of success
Establishing a baseline outcome measure to benchmark against
Ideating on research data to generate a solution
Testing and evaluating the solution with real users over multiple design iterations
Continually evaluating outcome measures once the product has been shipped
Those creating DTx products need to apply knowledge from behavioural science and a comprehensive understanding of their target users to be successful. 
Ultimately, a DTx is a digital intervention aimed at bringing about behaviour change that will improve health. Therefore, DTx design should be approached with the same scientific rigour as traditional intervention design. 
This includes identifying target users, target behaviours, and outcome measures first, and then using appropriate behaviour change frameworks to map out how design components could influence target behaviours over time. 
Baseline measurements need to be established that can then be benchmarked against as the product ships, and continuous evaluative user testing and data analytics should guide iterative design cycles in line with best practice UX.
Other sources:
Digital Health Funding Database, Rock Health, October 14, 2019. Rockhealth.com 
Digital Health Software Precertification (Pre-Cert) Program, FDA 2019
Graphite offers User Research and UX and UI Design services for global clients within the healthcare, pharma and wellness sectors. Get in touch today to find out more about how we can help elevate your Digital Therapeutics solutions.