7 minute read
Rapid prototyping to overcome innovation challenges in pharma
Rapid prototyping involves quickly creating a tangible prototype of your website, app or digital product at an early stage in the design and development process. 
Learn how rapid prototyping can help teams innovate by finding solutions to industry challenges and breaking down barriers.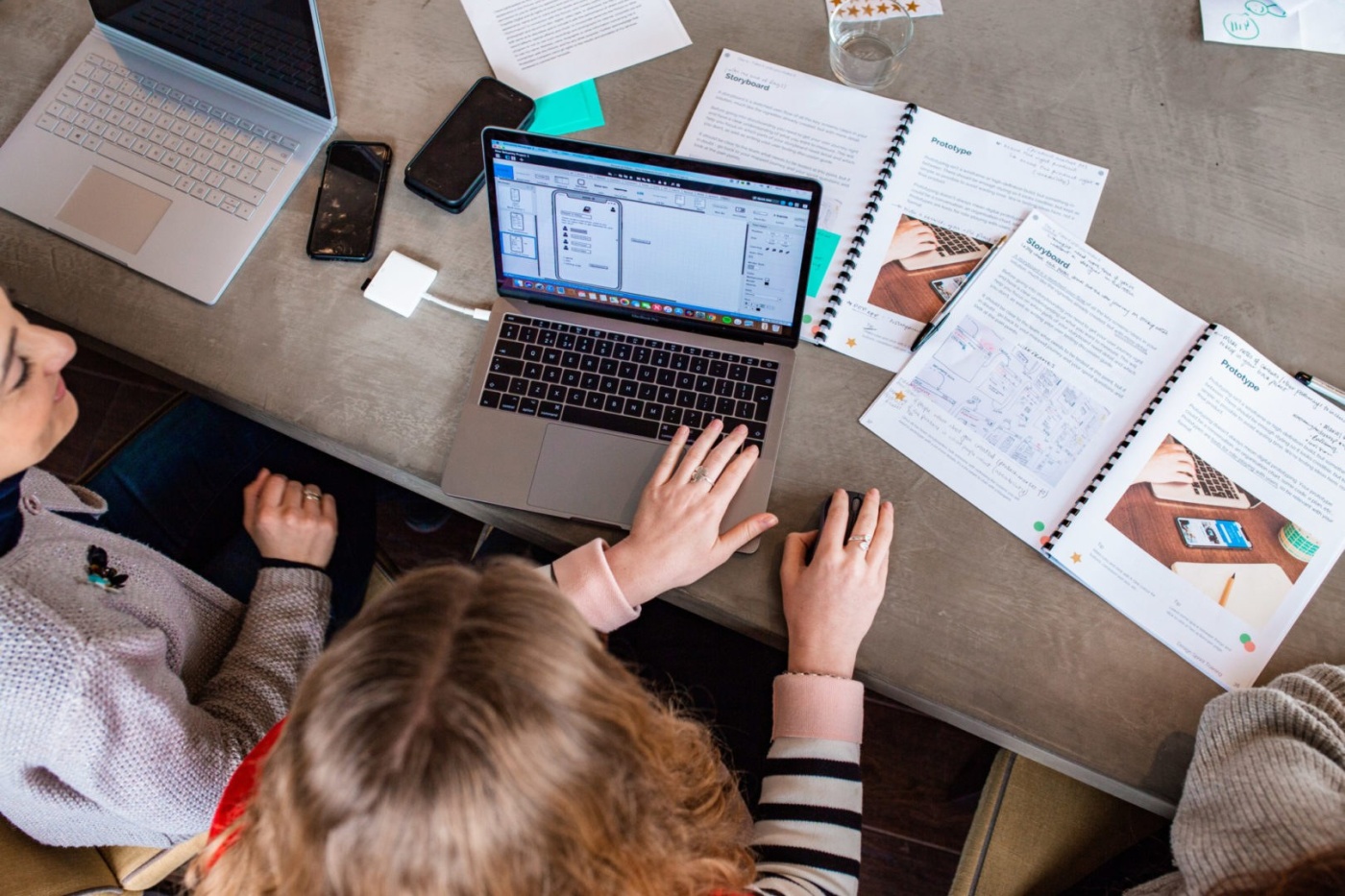 by

Graphite Digital
28 October 22
Pharmaceutical
Innovation
Rapid Prototyping
What do we mean by rapid prototyping?
Rapid prototyping involves quickly creating a tangible prototype of your digital product or service. The prototype will look and feel just like the end product, but with limited functionality.
Embracing human-centred design techniques and user research, we create an early working version of products, features, ideas, and experiences that can be shared with both your users and product stakeholders.
This allows you to express the end vision in a visually rich, clickable format that will enhance shared understanding and help you achieve buy-in. You'll be able to demonstrate the value that you'll create for both your customers and your business by presenting an authentic-feeling digital experience.
A prototype can be the perfect launchpad for further phases of product development and investment. The process of repeat ideation and testing allows you to validate ideas and features with customers quickly, helping to accelerate product development with a reduced implementation cost.
Even when an innovative idea seems right, it's important not to make a big investment to then find out that there isn't customer demand or business acceptance of a feature or product. Prototyping allows you to test your idea before a fully-fledged product is designed, developed and launched. 
Read more about Rapid Prototying here. 
Digital product development for healthcare and pharma: Minimising risk
Producing a prototype at speed to test with users provides a whole host of benefits for businesses. From understanding user needs and context to validating product features, creating a prototype makes it possible to get user feedback before you invest time, effort and money into developing your digital product or service — often the most costly aspect of the product creation process.
Prototypes allow room for feedback so that we can adapt features and make suggestions to improve the product before it ever makes it online. Ultimately, it helps to make sure that your digital product will provide value for your customers and meet their needs in the way that you envisioned. It will help you understand any potential future issues with the UX or content, and ensure that it enables a positive customer experience.
Pharmaceutical organisations and others that operate in highly regulated industries understand the benefits of product prototyping, but can be put off by the complexity of navigating the challenge of speaking to customers and innovating, while still conforming to regulations.
The right people, at the right time
Working in the sector for nearly 15 years, we've found that many healthcare and pharma professionals struggle to get ideas signed off quickly and grasp the attention of the business' key decision-makers. 
We've seen first-hand that this problem can be solved through a design sprint as it's possible to take an idea from initial conception through to a testable prototype in just five days. Design sprints bring together cross-functional teams and should include senior decision-makers as well as regulatory, legal, medical and compliance colleagues where possible. This means that any solutions developed during a design sprint are able to be agreed with and supported by these senior colleagues from the get-go. 
A prototype can then be rapidly developed to allow the solution to be tested with the customer without the need for lengthy and expensive approval processes. All of the senior colleagues and stakeholders involved can then buy into the digital product right from the start. They will see the results of the user testing — and it will give them the best information and context to help with the decision-making process. As the relevant stakeholders have been included throughout the process, if the business decides that they'd like to go ahead and develop the product, the potential blocker of waiting for sign-off can be significantly reduced. 
This method is extremely effective as the differences in perception of risk amongst a wide stakeholder group can also be a barrier to innovation. If a key stakeholder or decision maker views the product idea as a risk, and you are struggling to find a way to counter their argument, there are few better ways than through prototyping in a design sprint, and testing it with real users to measure results. 
Operating a small study with a limited group of customers will generally provide conclusive enough insight to inform product decisions. Their feeback can identify issues with the user experience, design or content of product, as well as product-market fit and wider conceptual validation.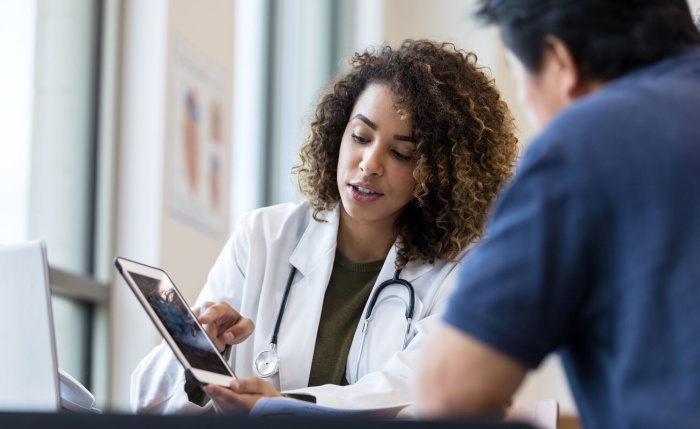 UX as a new priority for pharma
For many years now, pharma businesses have been talking about becoming more 'customer-centric'. However, they often find it difficult to follow through on this commitment. Reasons often sound along the lines of "in Pharma/the US we aren't allowed to do that because..." or "we need to follow industry guidelines or our own regulatory approach for handling claims, fair balance, and required elements such as important safety information".
Of course, this is a reasonable consideration. Strict country-specific regulations can make it challenging to effectively communicate important information to HCPs without covering the entire screen in legalese. Regulatory bodies have specified the need to have safety information, product indications and patient information presented in a specific way, however, this sometimes delivers a less favourable user experience. 
When designing digital products and services, we think creatively in order to achieve a balance between what is mandated and the customer experience, achieving both goals. It should be a priority to ensure that this important information is presented in a clear and easily understandable way, and that the specific context of the customer is considered when making decisions. 
For example, when HCPs are looking for information, they will make a choice about where they go to find it and what they are looking for. All customers require the information to be easily obtainable, correct and trustworthy. Solutions with a better user experience that allows the customer to complete their task with ease and speed will usually be preferred. However, universally, UX hasn't always been a very big focus for pharma companies.
The key goal of rapid prototyping is to keep the customer at the centre of your thinking to ensure that you create something that is viable for the business but desirable to the customer. 
Responding to change
Often, when someone enters a new career within the pharma world having previously worked in another industry, they are surprised by the slower pace of digital transformation and adoption of common technologies and approaches. 
Meaningful development in this area is the product of user research, understanding customer behaviour and listening to feedback. We believe that this is the only way to build a lasting digital presence that creates genuine value for customers in pharma. Working in this way can be daunting at first but once a regular rhythm of experimentation, testing and evaluation has been achieved, we've seen great results for our customers as they continue to strive to improve their digital customer experience.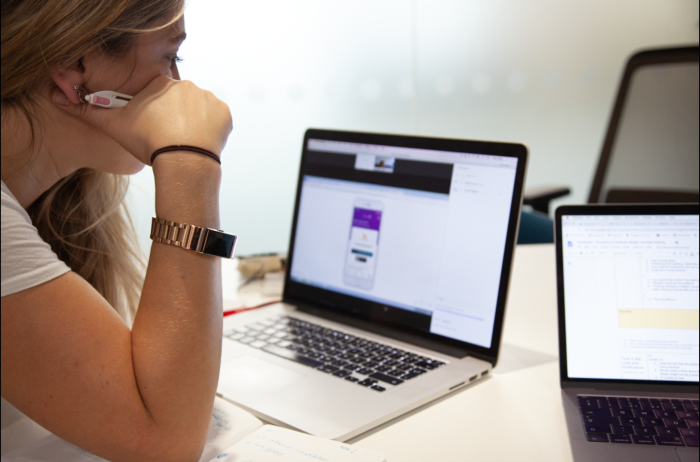 Our approach to rapid prototyping
At Graphite, we've created rapid prototypes for many clients in the healthcare and pharmaceutical sectors. We use design tools such as Figma or Sketch that can be accessed by all the necessary stakeholders across their desktops, tablets and mobile devices for a live experience of tangible digital solutions. 
This can be a new style of working for many stakeholders but is often embraced by teams so that they can circulate to colleagues outside of the initial stakeholder group in order to secure their buy-in to new products and concepts. Prototypes can then be refined and developed based on feedback, until we have agreed on the final concept and are ready for development work to get underway. 
With our approach of bringing regulatory, legal and medical colleagues on board earlier, showing them work in progress designs and even early sketches to get their input into potential solutions, we can drive forward projects that may have been parked on the sidelines for significant periods of time and deliver meaningful change for the business and their customers.

Want to know how rapid prototyping could support you to drive your project forward?
Creating a prototype can help prove the value that the product would have for the business and the customer, irrespective of if the audience is HCPs, patients or even internal colleagues.
Get in touch today to discuss your current challenges and goals. 
You might also be interested in...