7 minute read
Opportunities for Digital Mental Health in the Pandemic Era
We explore the existing digital mental health care solutions, expand on current key challenges, and identify opportunities for growth and innovation.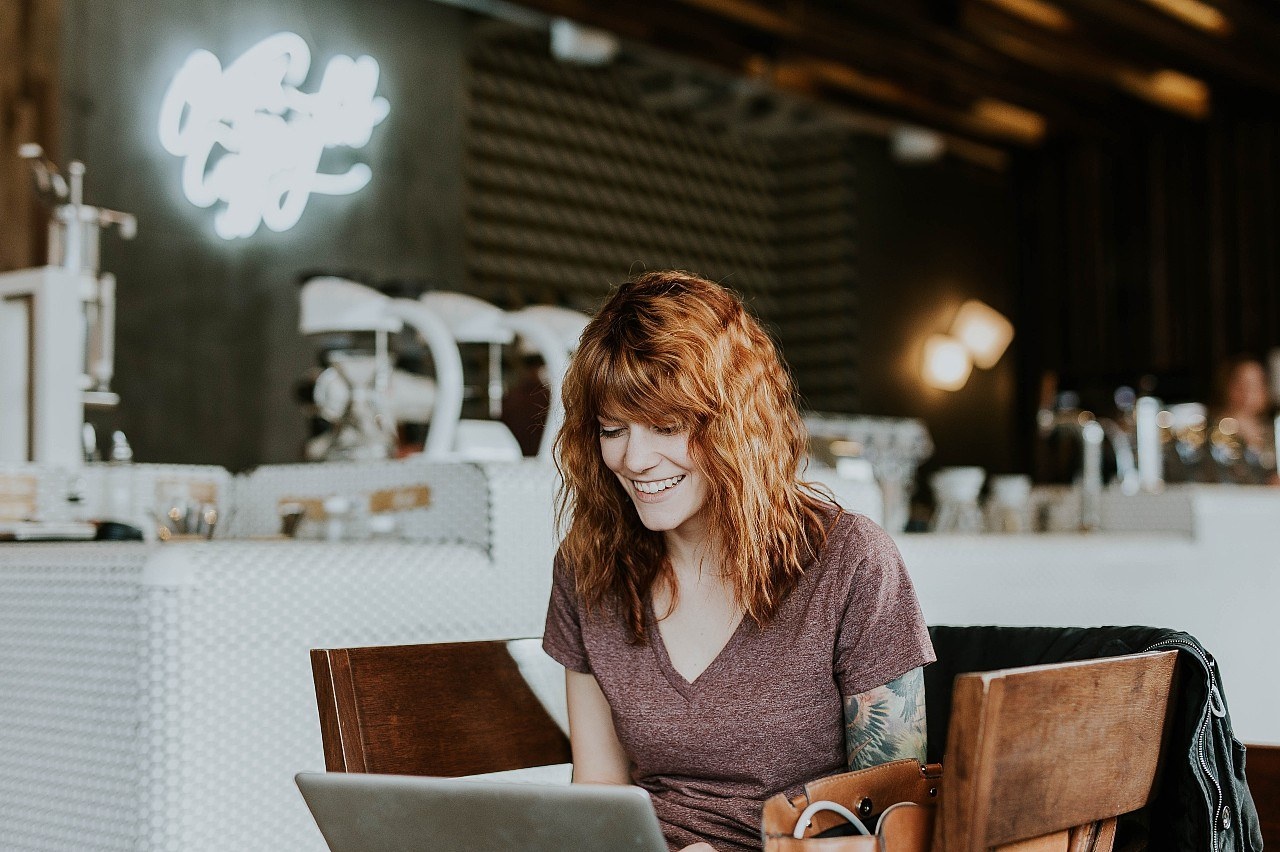 by

Jack Burton
08 July 21
Mental health remains at the forefront of the digital health movement and has been further accelerated by the COVID-19 pandemic. The marked decline in global mental health relating to the loss of life, social isolation, and the economic downturn has accelerated the need to rapidly shift care to digital channels to ensure that increased demand for services is met in the remote era. 
This urgent need for innovation in digital mental health (DMH) care comes with its own set of unique challenges embedded in intricate socio-technical systems — how can we quickly scale-up low-cost approaches to reach millions of people with solutions that are both effective and engaging, and how can these technologies be leveraged to address long-standing inequities in mental health care?
Whilst a complex question, it is one that presents a timely opportunity to harness the power of digital health and increase access to quality mental health care on a global scale. Here, we'll focus on the aforementioned question to outline the state of existing solutions, expand on the current challenges, and identify areas of real opportunity for global growth in DMH.
Current digital mental health solutions
DMH solutions can be broadly defined as any digital product or service that uses software to either prevent, assess, manage or treat mental health. These can be used in standalone software solutions, such as a digital therapeutic like Sanvello, which guides users through courses of Cognitive Behavioural Therapy (CBT) to treat symptoms of stress, anxiety, and depression, or integrated services in which a digital component is combined with traditional HCP consultation. 
In 2019, there were over 900 digital health start-ups raising over $750m in funding. There are now over 20,000 digital mental health apps that can be found on both the Apple Store and Google Play, and there has been a surge in downloads of such apps in the past 18 months. One of the most popular digital mental health apps, Headspace, has reported a staggering 50% rise in downloads in 2020, now reaching over 65 million people in 190 countries.
What kinds of digital mental health products are out there now? 
Outlined below are some of the key types of tools and applications that are currently being used across the DMH landscape:
Online Information and Education: services that can provide education on mental health disorders with the aim of preventing disorders, or helping to manage low-symptom disorders. These platforms can also direct individuals towards care services.
Digital Therapeutics: these can be guided by either computer, human, or the individual themselves. They contain components of evidence-based treatments and therapies for a range of mental health disorders in an attempt to replicate traditional care models on a more accessible basis. Some of these tools extend further than care offered by primary care and include features such as instant access to crisis counselling.
Meditation and Wellness Apps: such as the Headspace app mentioned earlier, these products promote improved sleep, improved cognition, and mindfulness to help the user increase their overall mental wellness.
Online Peer-Support Forums: community platforms to connect with peers that may be experiencing poor mental health, or with trained volunteer workers that can provide support and advice. They often exist as carefully curated and moderated environments that offer a safe haven for users to discuss their mental health issues without the risk of judgement or negative social outcomes.
Mental Health Apps and Games: apps that use gamification to drive engagement with evidence-based treatments across a range of disorders.
Personal Mental Health Trackers: similar to those seen in the fitness industry for physical health, mental health trackers ask users to enter mood and behaviour data over time and suggest activities or actions to take to improve the person's mental state if necessary.
Assessment Tools: these can help an individual track their symptoms and assess mental health risks over time. They cannot offer a formal diagnosis, but rather can collect data that is useful in helping clinicians better understand patients outside of primary care settings.
Why do we need to 'go digital' with mental health?
To answer this we must first consider the problem in context; there may be no bigger treatment gap in healthcare than in mental health. Mental health is one of the very few areas of healthcare whereby the majority of treatment needs remain unmet across low-, middle-, and high-income countries alike. Statistics on this treatment gap can be quite harrowing; in high-income countries, up to 50% of people with mental health disorders receive no treatment. This figure extends up to 90% in low-income, developing settings (Thornicroft G, et al, 2017), which carry the greatest global burden of poor mental health. 
Mental health disorders affect 1 in 3 people worldwide at some stage in their lives, accounting for nearly a third of all years lived with disability globally, and 8 million deaths annually of which almost 1 million are suicides (Vigo et al, 2016). Based on data from the US, on need, engagement, and outcomes to show the '40-40-30' rule (Merikangas et al, 2011). This illustrates that, even in one of the world's best-resourced mental health systems, just a small fraction of the people in need benefit — perhaps fewer than one in 10. 
Narrowing the treatment gap
To narrow the treatment gap and provide effective coverage of mental health care, 4 key factors have been identified; Access, Engagement, Quality, and Efficacy. 
Even the most well-resourced health systems don't have the capacity to provide treatment access for individuals with mental health disorders. Britain's NHS is a perfect example of this — waiting lists for mental health consultations and treatments are often long, and there is a serious shortage of qualified psychiatrists in the system. Out-of-pocket costs of private mental health care also remain a barrier across the world.
Even where services are accessible, there are issues of engagement amongst populations. Many people experiencing mental health problems choose not to access mental health services often because they perceive these services to be stigmatising, and sometimes because the symptoms of depression, anxiety, or denial of their problem prevent help-seeking (Patel et al, 2019). Rates of non-engagement are especially high among marginalized groups and ethnic minorities who often report discrimination by the mental health system (Wallace et al, 2016), and young people, who are still developing their sense of identity and struggle with what feelings they believe are 'normal' for their age. 
When access is available, the quality of care rarely reaches high enough standards. Care is often fragmented, episodic, and not based on scientific evidence. Treatments, whether pharmacological or psychological, are rarely offered in patient-centered care plans, and rehabilitation programs to prevent relapses are vastly under-utilised. In comparison to other areas of medicine, mental healthcare is seldom based on objective measurement of outcomes and, without patient feedback, quality of care cannot improve.
Lastly, even when delivered to world-class clinical guidelines and standards of care, most mental health treatments, given as singular interventions, are only partially effective. Psychiatric diagnosis is not precise and remains an imperfect predictor of treatment response. This means that clinicians often do not know what treatments to choose, why people improve (or do not), and what the 'active ingredient' behind treatment success is (Cuijpers et al, 2019).
COVID-19: The time to act is now
Based on the gap in care and the severely limited access to mental health services worldwide, there is a clear need for DMH products. However, many of the DMH products currently available are underperforming in ways similar to healthcare services; they often fail to be evidence-based, are minimally engaging, and some even provide potentially harmful misinformation to users. 
The coronavirus pandemic has created unprecedented pressures on mental health services, firstly because of the upsurge in demand driven by bereavement, financial distress, and social isolation, and secondly because of disruption to established care services. Speaking on the matter, Professor Wendy Burn, President of the Royal College of Psychiatrists in the UK, commented: 
"We are already seeing the devastating impact of COVID-19 on mental health with more people in crisis. But we are just as worried about the people who need help now but aren't getting it. Our fear is that the lockdown is storing up problems which could then lead to a tsunami of referrals. Mental health services will be at risk of being overwhelmed unless we see continued investment." 
It seems we've reached a critical inflection point where pressured health systems are being forced to make dramatic shifts into new digital services — coupled with a drastic increase in demand — and this represents a golden opportunity to establish guidelines and best-practice solutions for a future of accessible, effective, and sustainable mental healthcare. Increased financial investment and utilisation of expertise in Psychiatry, Behavioural Science, Clinical UX, and Public Health will surely be required, but how exactly can we capitalise on this moment to fulfill the potential of DMH?
Designing effective and engaging products
Firstly, and maybe most crucially, we need to design and develop products that are highly effective and engaging. Evidence-based treatment and therapy techniques should be delivered through digital channels to end-users and such channels should be designed in a way that is easy for users to access, has a high degree of usability, and encourages sustained use. This requires collaboration from technologists, designers, HCPs, and commercial companies to fully understand users in the context of their social-technical and healthcare systems and strive to achieve better mental health outcomes for them. Budget and investment from health systems policymakers will be key, and start-ups should begin putting patients before profits (although this poses its own set of commercialization and financial viability challenges). 
Addressing global inequalities and focusing on innovation
Secondly, we need to address inequalities in global mental health and increase our focus on innovation in both under-resourced areas, and for marginalized groups within populations. Previous efforts to scale up DMH have been targeting the western world, and typically it's only white, affluent individuals that have really benefited. To ensure we are increasing access to mental health for all, we need to capture the potential that exists for DMH in regions such as sub-Saharan Africa, or rural south-east Asia, for example. This includes analysing socio-economically diverse and sensitive approaches to mental health in these areas and designing targeted programmes of care that can be delivered digitally at low-cost. 
Similarly, we should look at understanding the barriers to mental health care faced by minority populations living in high-income countries, and how we can better reach these people. Unfortunately, there still exists systemic discrimination against black, Asian, and Middle-Eastern populations in health systems across the West, and we need to understand how we can leverage technology to eliminate these inequalities. Neither task is an easy one and will require a poised approach to research that balances the need for effectiveness evidence with the need for agility, scale, and cost, but nonetheless, it is crucial work that must be done to drive down care inequalities. 
Building trust in digital mental health products
Lastly, we need to build trust in DMH products, both with end-users and with key stakeholders in health systems. For users, reducing risks and minimising potential harm is paramount, and there are key considerations to be made when designing. Perhaps the most prominent concern in DMH is data protection and personal privacy. Data privacy has been reported as a primary concern amongst DMH users in several studies, largely due to the stigma surrounding mental health across many societies. We must reassure users by creating products that uphold the highest data security measures. 
Additionally, we need to ensure that any online environment in which a user is using to improve their mental health is tightly moderated and does not include any engagement or content that may be harmful to them. For example, forums and chatrooms need to be secure from those looking to exploit vulnerable users, and apps should not directly or indirectly be promoting any content which could encourage self-harm, distorted self-image, sexual exploitation, violence, or online gambling. These areas require intricate solutions that build trust and uphold reputation with the end-user without having a detrimental effect on efficacy, engagement, or educational opportunities; another complex problem. 
For stakeholders and policymakers, we need to produce strong, clinical data for solutions that show improved outcomes for the patient, a lessened burden on clinicians and HCPs, and decreased cost for the health system. If we can prove we are meeting an unmet need with an effective, engaging, and low-cost solution, then stakeholders will be obliged to invest in large scale-up programs.
Conclusion: An opportunity for revolution in digital mental health
COVID-19 has widened the gap in mental health care globally and forced large proportions of services online, presenting the opportunity for a revolution in DMH. New solutions need to pull in expertise across disciplines in healthcare and technology to create integrated products that are effective, engaging, and accessible to all. There are various key issues that need to be addressed in hard-to-reach and under-resourced populations, and we first need to align commercial objectives with health outcomes but done right, investment in digital mental health today will yield unprecedented global access to high-quality mental health care for the future.
If you would like to learn more about how your company can be at the forefront of the digital mental health revolution and embrace technology to improve the lives of your patients in the post-pandemic world, please feel free to get in touch to find out more about our services or share your challenges and goals with us in an Innovation Workshop.