6 minute read
What does the launch of Apple Vision Pro mean for healthcare and pharma?
Apple just unveiled its mixed reality headset, Vision Pro, marking the company's entry into a new product category.

Rob Verheul, Graphite's CEO, shares his thoughts on some opportunities this might present for the healthcare and pharma industry.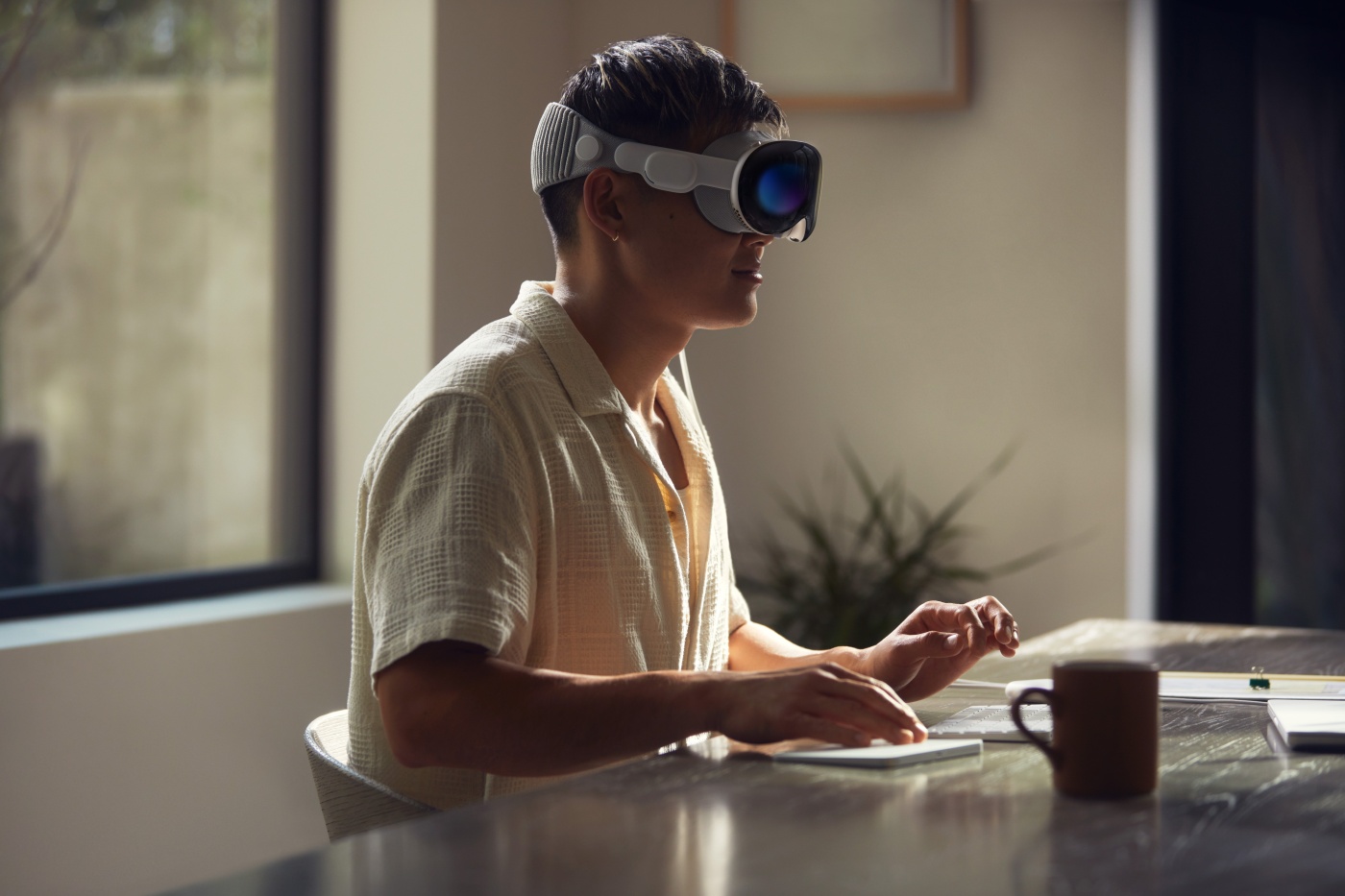 by

Rob Verheul
05 June 23
Technology
Digital Health
Health Tech
Apple just unveiled its mixed reality headset, Vision Pro, marking the company's entry into a new product category.
Apple is showing up fashionably late to the VR/AR party and seeks to capture the premium corner of the market. With its high entry-point of $3,499, compared to Meta's Quest 3, launched just last week at $499.99, the device is far from a mass-market product, yet it's probably the mixed reality device that the consumer tech industry will take most seriously.
The headset claims to be a "revolutionary spatial computer that seamlessly blends digital content with the physical world", providing users with an unparalleled immersive experience. With ultra-high resolution visuals, advanced audio, and modes that enable you to switch between VR (Virtual Reality - in which the real world is hidden and you're immersed in a new, virtual one) and AR (Augmented Reality - in which you can see 'through' the goggles to your surroundings and an overlaid digital experience). It's set to be the most user-friendly mixed reality experience ever.
So what might this mean for healthcare and pharma?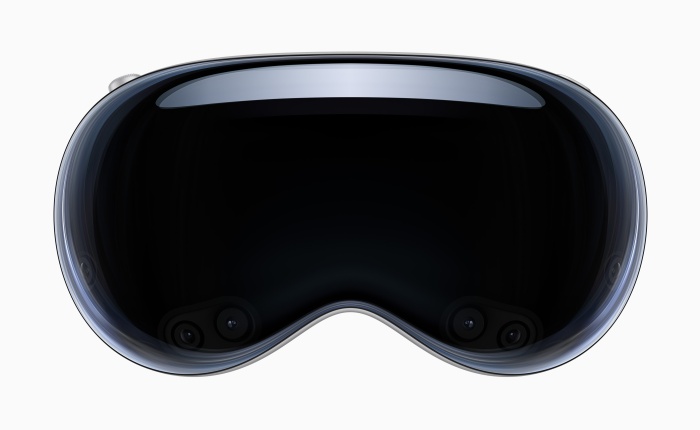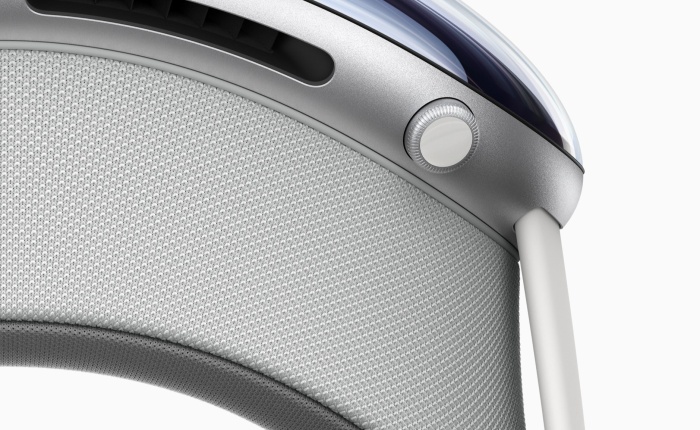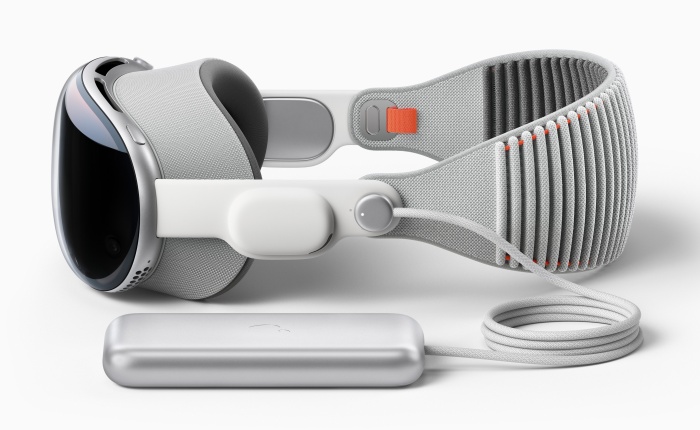 A new era for the treatment of mental health conditions and neurological disorders
Immersing oneself in an alternative world is an alluring concept for those who are not comfortable in this one.
Vision Pro and apps designed for it offer a chance to be placed in a new environment, away from distractions. Thinking particularly about individuals suffering with stress and anxiety, as well as people diagnosed with conditions like Autism. Individuals could put on the headset and enter environments that employ animated scenes, or light and sounds that support the individual, easing their emotional state, right where they are.
Monitoring an individual's heartbeat, temperature or eye movements could inform the application about the current state of the individual, and combined with AI which learns the individual's preferences and sights and sounds that help, it could become a lifeline for individuals who would benefit from help to manage their emotions.

Supporting learning with life-like environments
A problem with traditional learning is that the classroom is nothing like the environment in which the training is needed.
VR and AR can recreate more lifelike environments — such as the sights and sounds of a real situation in which HCPs must administer care.
Just like the aviation industry in which pilots practise for thousands of hours in simulators, VR could help HCPs practise the administration of technical equipment; from simple tools to multimillion-dollar machines which are cost prohibitive to spend time with.
Augmented Reality applications could overlay visible risks that the app interprets in the real environment, or provide additional information or context about people or items that are visible.
Expert trainers located anywhere in the world could join the trainee in the immersive world, guiding them and accelerating their learning.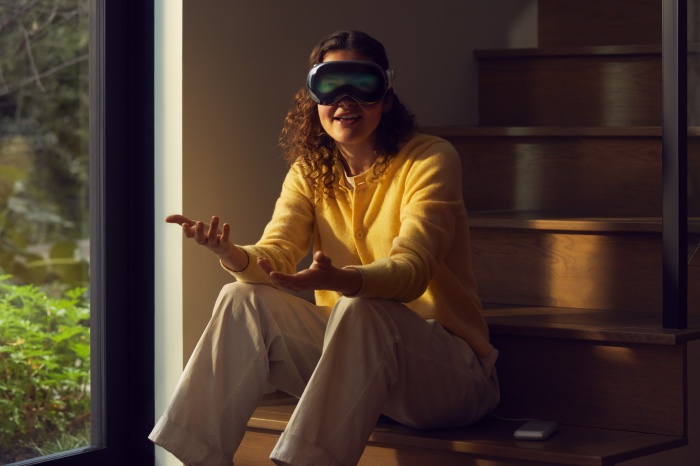 Using environment modelling to support supply chains and infrastructure
When investing in supply chain manufacturing, a buyer wants to know that the premises and equipment will work effectively.
Modelling the environment and exploring it in virtual reality can help understand the strengths and weaknesses of a design and a configuration before its built, and avoid costly mistakes.
Environments could be viewed by different personnel in different geographical locations, reducing the need to travel to the site at all.
Another individual, local to the destination and exploring the site in Augmented Reality could help remote individuals appraise whether the real one matches the virtual one.

It's time to take mixed reality seriously in healthcare and pharma
These VR/AR solutions exist in some form already, however one of the key challenges with new technologies is user adoption. Innovators get so attached to and comfortable with an idea that they lose sight of the design thinking factors of desirability, feasibility and viability. Apple has addressed all of those in the launch of this product, and given developers the ability to engage their own audiences.
At this moment there are an estimated 1.5 billion iPhone users, trusting and comfortable with their smartphone and its apps to engage in a digital world, and for those people and more, now there's a new interface - a means of engaging with a virtual world, which they don't yet use, but already trust.
Steve Jobs, founder of Apple once said 'Start with the customer experience and work backward towards the technology.' And this is what Apple will have done. It may be a premium price, but in professional contexts, mixed reality experiences are innovations now worth taking seriously in healthcare and pharma.

Have an idea you'd like to explore?
Graphite is a digital experience agency dedicated to the healthcare and pharmaceutical industry. We believe in the power of digital innovation to help people around the world.
Get in touch to bring your idea to life, today.

Start a conversation