5 minute read
How Design Systems enable streamlined regulatory approval in digital pharma
The strict compliance guidelines that exist within pharma can mean that digital content and platforms can take a long time to be approved and involve lots of back and forth throughout the design and development process.
Design systems provide a solution to this, creating a standardised approach and a more streamlined approval process. Here, we explore some of the common challenges and how these can be overcome.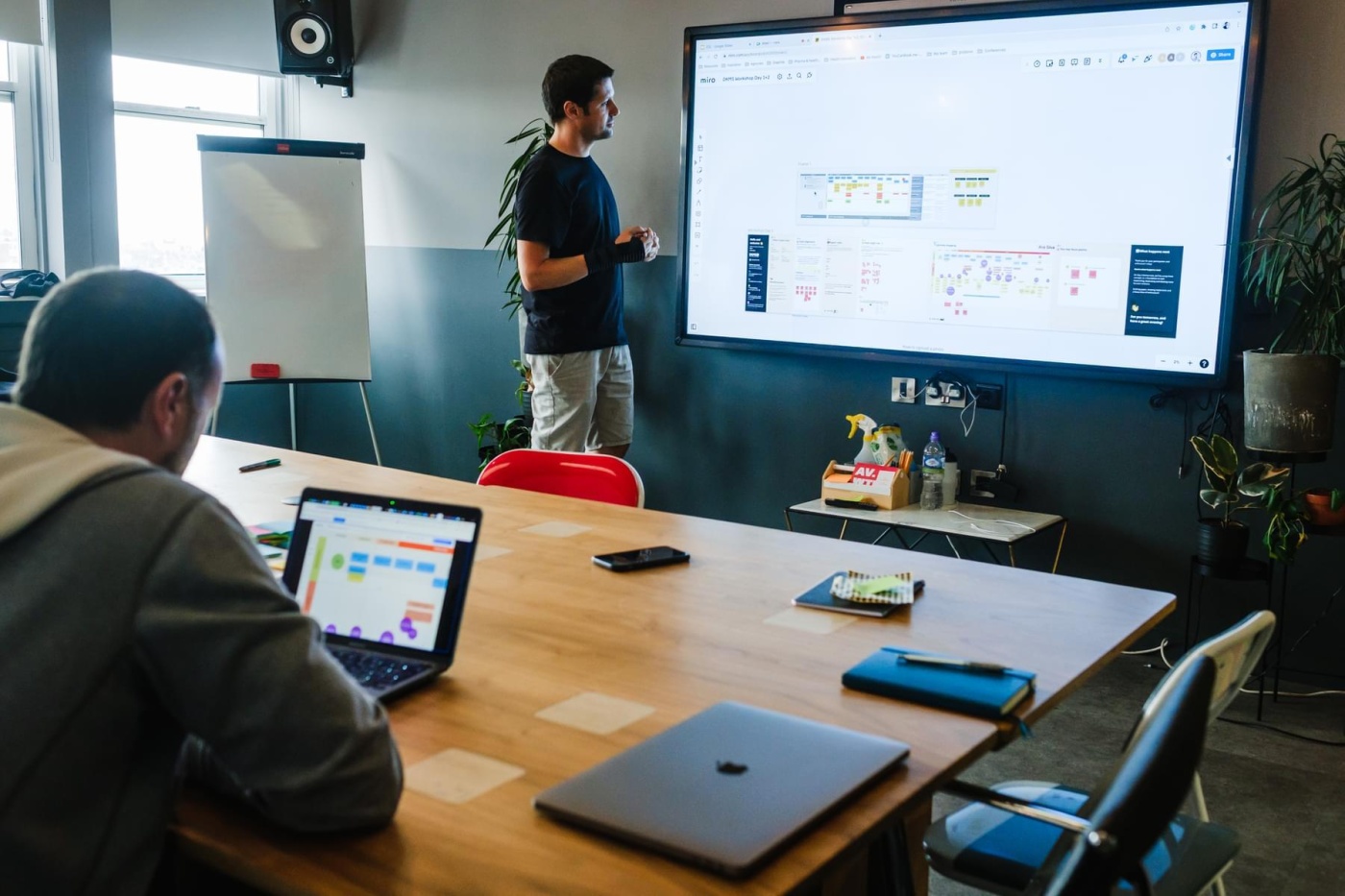 by

Hannah Redman
20 July 23
Design Systems
Compliance
Pharmaceutical
Regulatory boards within the pharmaceutical sector ensure the safe promotion and use of drugs across a range of markets. This can mean, however, that approval processes are often lengthy and complex.
Digital content that contains promotional material follows similar strict regulations, navigating the balance between a great user experience, whilst remaining compliant. Design systems provide a solution to this, creating a standardised approach for the structure of platforms and presentation of content — leading to a more streamlined approval process.
Here, we explore the common challenges pharma companies face when designing compliant digital products, and how design systems are changing the game when it comes to the approval process.

Challenges when designing digital products in a heavily regulated sector like pharma
The pharma sector is heavily regulated — and for good reason. It wasn't always this way, and throughout the 1900s there are countless examples where regulation has failed and pharma organisations, as well as patients, have seen the consequences.
Due to the current tight regulations, designing a digital product within pharma creates unique challenges not typically seen within other sectors. Creating an impactful and user-friendly digital product whilst staying compliant is a delicate balance, with multiple regulatory bodies to take into consideration.
Regulations within pharma are always evolving and new updates are made monthly — if not weekly! This means pharma companies and their partner agencies must make sure they're staying up to date with the latest guidelines to guarantee their digital products remain compliant.

What do we mean by a design system?
A design system is built from a collection of pre-approved, reusable components that are used as the building blocks when creating your digital solution.
They provide a structured format for design and development, which ensures efficiency, consistency, and scalability across all digital products and platforms.
You can find more information about design systems here.
The key benefits of using a design system from a regulatory perspective
Design systems are a powerful tool when streamlining the regulatory process, offering a number of benefits.
Using a design system provides consistent building blocks, allowing pharma teams to enforce standardised design guidelines and best practices. By maintaining a uniform visual through the use of standardised components and page layouts, a design system ensures that approval processes are more predictable and less time-saving. When submitting a new page for approval, the structure and components of that page are already going to be familiar to regulatory colleagues. Therefore, they won't need to worry about things such as placement and layouts, and can instead just focus on the actual content and wording.
The second key benefit that the implementation of a design system brings is the ability to adapt to changing regulations rapidly and with ease. If regulation changes and an element needs to change — for example, important disclaimer information needs to take up a larger proportion of screen space — organisations are able to easily update the relevant components within their central design system and roll this out the sites, brand and products that use it. This ensures that their approval can remain up-to-date and aligned with changing requirements.
By providing pre-authorised design components and templates, design systems enable pharma teams to work more efficiently, minimise efforts and optimise their approval processes. The reusable components not only save time, but also maintain a consistent user experience for HCPs and patients across various digital products, allowing them to navigate more easily and intuitively to find what they're looking for.

Design systems are changing the way that pharma approach their digital products
Design systems are changing the way that pharma companies approach digital products, with one of the key benefits being the simplified approval processes and agility to respond to changing regulatory requirements.
By standardising design and improving efficiency, alongside ensuring compliance, a design system streamlines the complex but critical approval process whilst maintaining the user experience.
At Graphite, we've been supporting leading global pharmaceutical organisations with the creation, roll-out and maintenance of their design systems for many years. To learn more about how this approach can help you and your teams, get in touch.