6 minute read
Digital Healthcare: Digital Future of the NHS
Our MD reflects on his takeaways from the NHS' 'Transforming healthcare in the digital age' Summit 2019.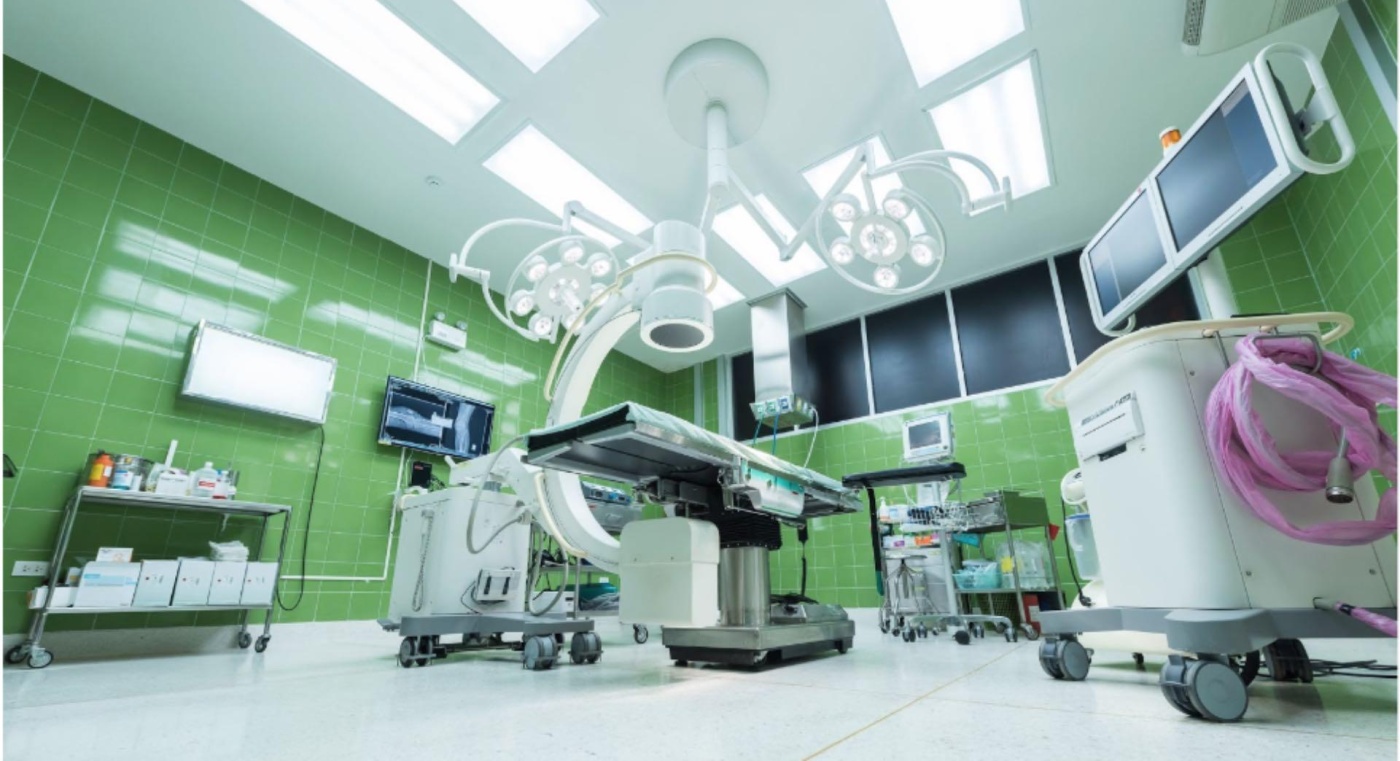 by

Rob Verheul
14 February 19
Pharmaceutical
Innovation
Healthcare
Our Managing Director @rob_v joined the Digital Leaders from the NHS and Public Health England at their 'Transforming healthcare in the digital age' summit on 13th Feb 2019. He came away encouraged that there's a tremendous challenge to undertake, but things have started well, with the right people doing the right things. Here's an overview of the day.
Transforming healthcare in the digital age
Established 70 years ago this year, the NHS has been transformative in tackling wide-spread diseases and pioneering advances in surgery, screening and gene therapy.
Now, as technology rapidly advances, the way people interact with services is changing. We live in a digital age, where people manage much of their lives through their smartphones.
This event shared how the NHS is engaging in digital, and how digital services and technologies, which put consumers at the heart of healthcare, are key to transforming the NHS.
Matt Hancock MP - Secretary of State for Health & Social Care
The Rt Hon Matt Hancock MP (@MattHancock) took the stage and shared his views on innovation, and the collective view on customer centricity:
'The NHS Has always been an engine for innovation, at the cutting edge, because we care about saving lives and improving health. That's why it matters, we care about technology because we care about people.'
He shared a few examples of how things are set to change:
There's an awareness that most of the challenge in the NHS is not a clinical pathway, but a service pathway. Technology can be used to make it faster.
The NHS is famously the largest procurer of Fax machines in the world. It's finally time to 'axe the fax'. It's not fit for purpose for many reasons, most notably patient data security.
The NHS spends £8m on paper per year, and £2m on envelopes. For many reasons, it's time to adopt email as an accepted means of hearing from and contacting your primary care doctor, albeit in a secure way.
"We're doing something here to change the whole game. It requires every CIO and practice manager to think differently and make sure we are genuinely changing."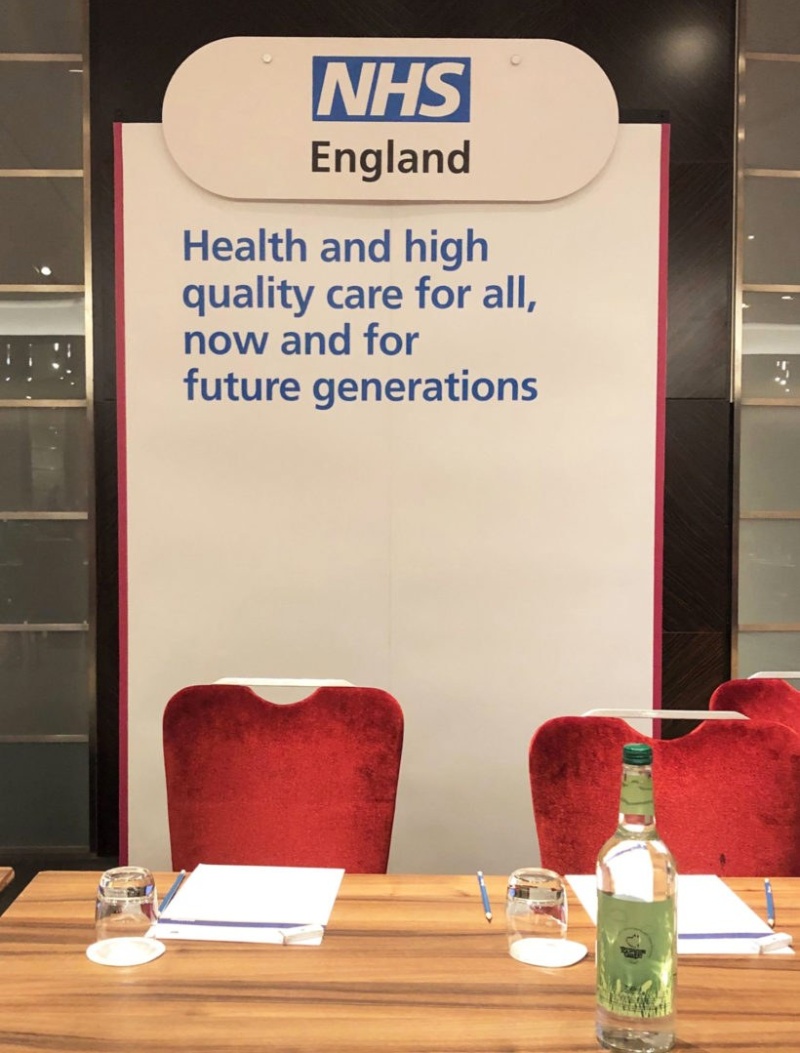 The Talented Team
There were many speakers from the NHS team who made a great impression. They shared the NHS App. This allows patients to engage with their GP service in a more convenient way than the telephone. This features NHS login - an important piece of work which securely authenticates users and will ultimately enable everyone to connect to different services.
The team are benefitting from experienced talent from individuals including Matt Edgar (@mattedgar), Head of design at NHS digital, Lead Product Manager - Ian Roddis (@ianroddis) and Caroline Jarrett @cjforms - UX and usability consultant who has dedicated much of her career to improving the design of forms. The importance of which, should not be underestimated.
It's clear the team have been busy creating design principles and much more. They are taking the foundations of the excellent work created at .GOV, but further developed with an awareness of the significance of the 'customer' context. That anyone using an NHS service will have some form of health issue and may be experiencing distress or have an impairment. They are changing the way they focus on designing the experience and elevating its importance to literally a matter of life and death.
Visit https://service-manual.nhs.uk/ for access to all of their content including their brilliant design principles, guidelines and even source code.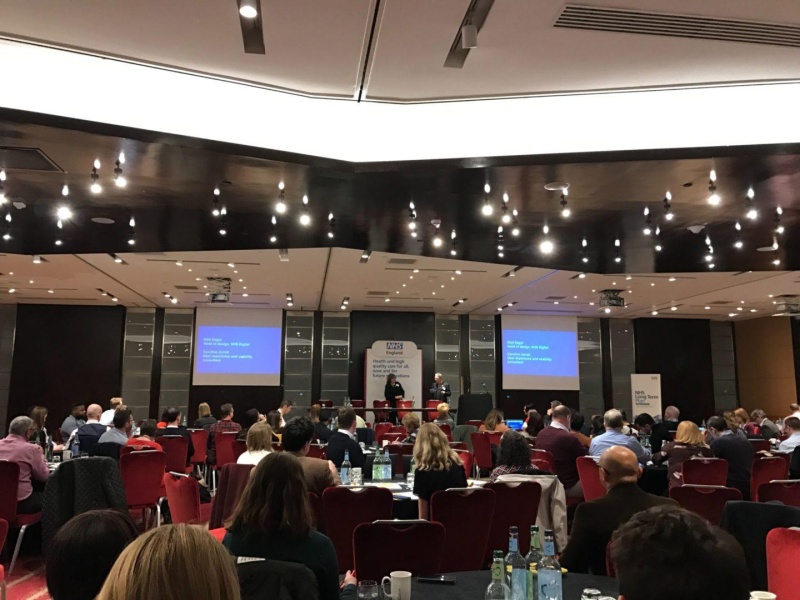 Our 7 Takeaways
There's an exciting amount of activity going on over at NHS digital, and it feels like they're going about it in the right way. Here's why...
Customer-centricity - It's great to see how genuinely customer-centric the team are - 'improving health incomes for people' was the banner over the day and this was evidenced by every presenter and in every solution.
Listen and learn - A very deliberate effort is being made to listen and learn from multiple demographics as they go. This aligns with a principle that Graphite always encourages customers to use when designing for change, 'think big start small'.
Omni-channel - Those who cannot use digital channels are not being forgotten - these solutions are seen as new pathways to primary care solutions and enablers of choice.
Security-conscious - Taking ID and security seriously, as evidenced in their approach to NHS login. A critical measure of sustainability and consumer trust.
Open standards - The team are pushing open standards in order to create interoperability and facilitate collaboration from the wider community.
Rapid rollout - From a standing start to a year later having created the rails for future success is impressive. What's more impressive, is that the 6350 GP surgeries in the UK will be connected to the app by September (if not by June).
Collaboration - The team did a great job to engage the crowd on the day and demonstrated how they are working across-departments to create positive change in a demanding context.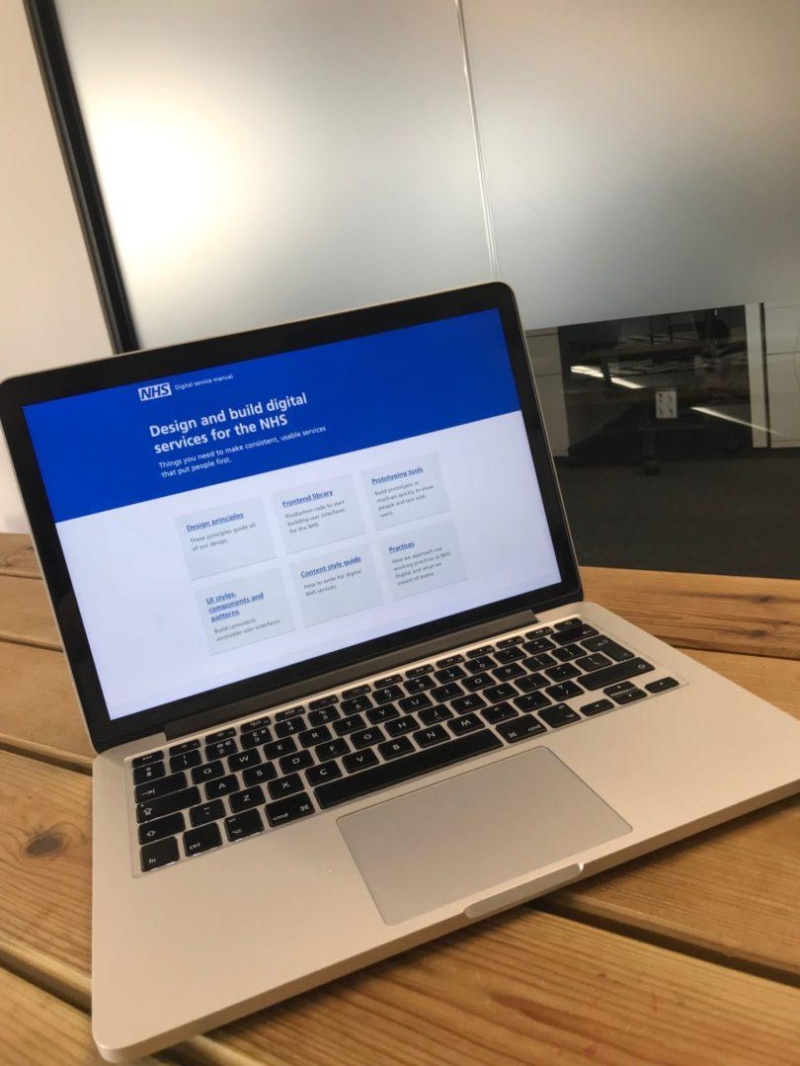 Supporting the team
There is no doubt that this is a tremendous challenge. The NHS is so large, with so many service users, and disparate technologies and services. This fact is clearly not lost on the individuals at work here. I believe the team deserve as much support from the public and private sectors as they can get as they strive to make a difference.
I'm pleased to lend our support and would be delighted to use our experience from the private sector to help create products and services for the public on this great foundation.