6 minute read
The case for digitising your patient resources
As demographics and expectations amongst both patients and HCPs change, is it time for a renewed push to digitise patient resources?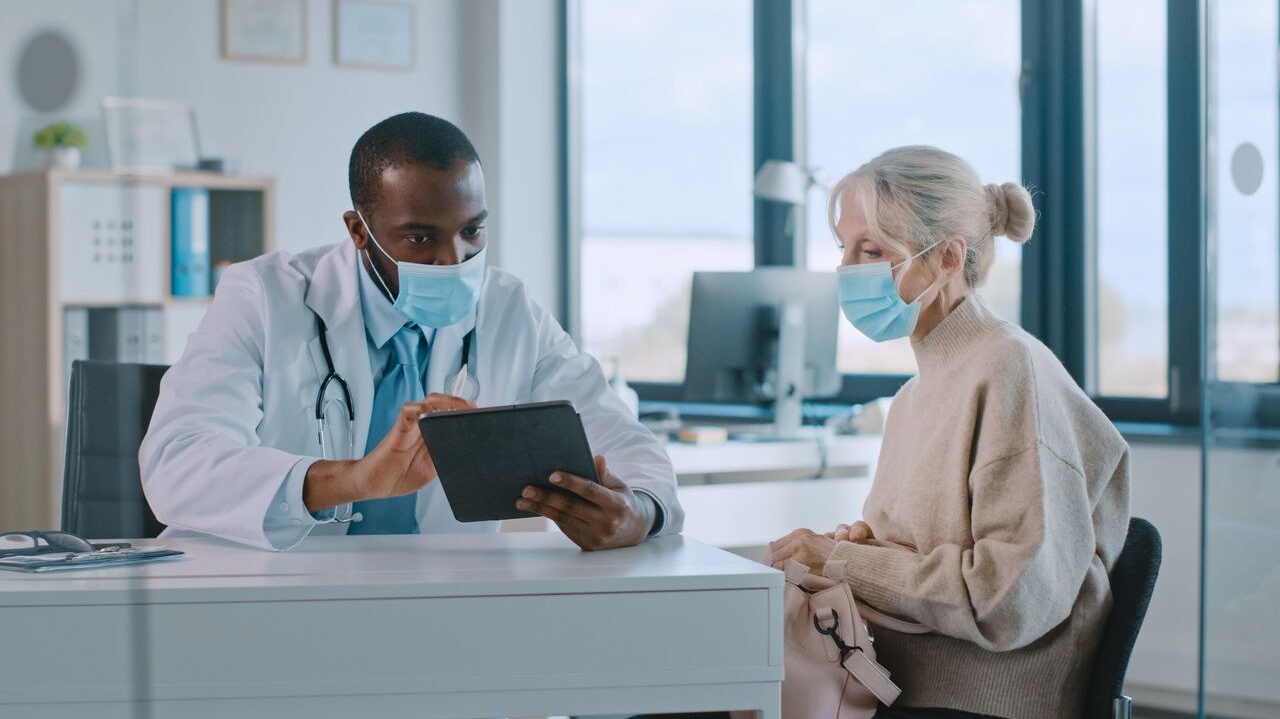 by

Graphite Digital
28 July 22
Healthcare
Pharmaceutical
Patient Resources
Despite pharma and healthcare organisations taking huge steps towards going paperless and embracing digitisation in recent years, there's still a heavy reliance on paper materials when it comes to providing patient information. 
When receiving a new diagnosis or attending a screening or check-up, patients are still handed physical leaflets, brochures and flyers with information by their doctors and HCPs. 
With the expansion of digital healthcare tools, especially during the pandemic, it's time to examine whether this reliance on paper materials is still relevant to a younger and more digitally native generation who value convenience and thoughtful design. 
The benefits of digitising your patient resources 
Meeting shifting patient behaviours and expectations
Patient demographics are changing, with anyone born since 1980 being considered 'digital natives' and the majority of people born from 1960 having a sophisticated digital understanding. With the jet-fuelled rise of digital health platforms, people are more likely than ever to seek out supplementary support through digital channels.
They may use an app for glucose logging, a website for general information, and join a social media forum for extra support. Reflecting our increased preference for digital across multiple areas of day-to-day life, we're less likely to be as motivated or engaged by paper materials.
The problem is that the further a patient roams from the official patient resources, the more they may encounter potentially harmful information without any professional medical input through other channels. By supplying a steady stream of patient resources in more convenient and engaging digital formats, the pharma and healthcare sectors can ensure that younger generations stay engaged with the medical community and access factually correct information.

Providing up-to-date information
Changes to drug indications, official patient advice or new developments are comparatively easier to implement in digital format, and keeping patients abreast of these changes could be crucial to their care. It's possible that patients only refer back to a patient leaflet occasionally to check details. If these patients are reliant on these materials, they may not be aware of information going out-of-date.
A digital, web-based format means that content can be infinitely adjusted in line with developments and patients who only check-in periodically are still receiving the most up-to-date advice around their condition.

Shifting attitudes amongst HCPs
Recent research indicates that while most HCPs place a high premium on the importance of patient resources, there are growing generational shifts in the way in which they prefer to receive, consume and distribute them.
There was an overall preference among all HCPs towards websites and digital documents over printed patient leaflets. Younger HCPs placed less importance on specific patient resources as a whole, being more likely to direct their patients to digital channels such as social media and websites.
Although there was widespread agreement among HCPs of all ages that patient resources were crucial to long-term care, more than half admitted to not distributing them more than once a month. Digitised resources can offer HCPs the convenience to distribute resources more flexibly — a quick follow-up email with relevant links included post-appointment, rather than having to have up-to-date copies of all printed materials to hand at all times.

Environmental and cost factors
As awareness over climate change continues to grow, both HCPs and patient groups will be ever-more conscious about the use of printed resources, seeking proactive steps to go 'paperless'. Consumers, in general, are now much more likely to support and engage with brands that support issues they believe in.
In turn, it's up to the brands and companies themselves to ensure that their audiences have ways to live sustainably while engaging with their content — another benefit of digitised resources.
Quite apart from the environmental factors, investing more heavily in digital vs print can also save on printing costs and allow for that financial resource to be repurposed into other projects.

Inclusive for a wider pool of patients
Technology has given new power to individuals with sight impairment, but paper materials are still a challenge. Patients with sight impairment or blindness may prefer a digital format, where they can rely on digital tools to help them engage with the content in a more comfortable way.
We touched on this in a recent article on closing the cancer care gap with digital.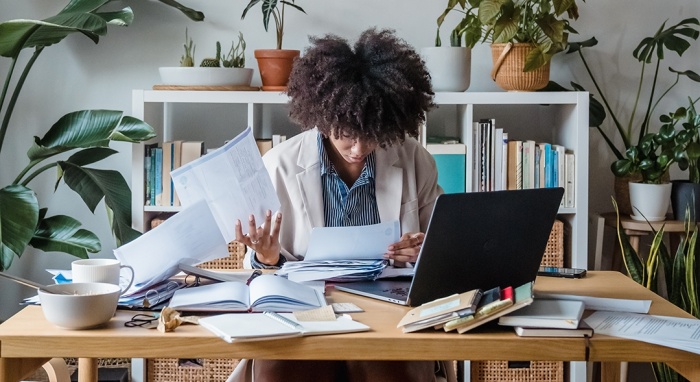 What to remember when digitising your patient resources
When it comes to digitising your resources, it's important to find the right balance between what's required. Simply digitising your paper flyers by copy and pasting the text into a web page or linking to a pdf isn't the way to go. On the other end of the spectrum, there's no need to overcomplicate things by creating fully gamified, complex apps or platforms.
In some cases, it may be easier to connect to younger generations through existing platforms that they already use, such as social media or popular web-based forums. This can help medical advice fit into their everyday context, instead of creating brand new products to compete for attention within an already heavy app-load.
Although printed patient materials are far from obsolete, it's important to recognise that, with changing attitudes towards digital, both patients and HCPs are looking for more convenient ways to consume or share content and information.
Tailor your approach based on the content of your resources and the patient group you are catering for. The top priority is to convey accurate and up-to-date information clearly, in a format that will cut through. 
New to Graphite?
We collaborate with healthcare and pharmaceutical organisations around the world to deepen customer connection through meaningful digital experiences. If you are looking for a partner to help you enhance patient or HCP engagement through meaningful digital products or services, get in touch.