5 minute read
Winning 'Best App' at the 2023 Digital Media Awards with our partners at Vhi Healthcare
We're thrilled to have taken home the award for 'Best App' at the 2023 Digital Media Awards in partnership with our client, Vhi Healthcare!
Read more below about the transformation of the Vhi app, our collaboration with the Vhi team, and night of celebrations in Dublin.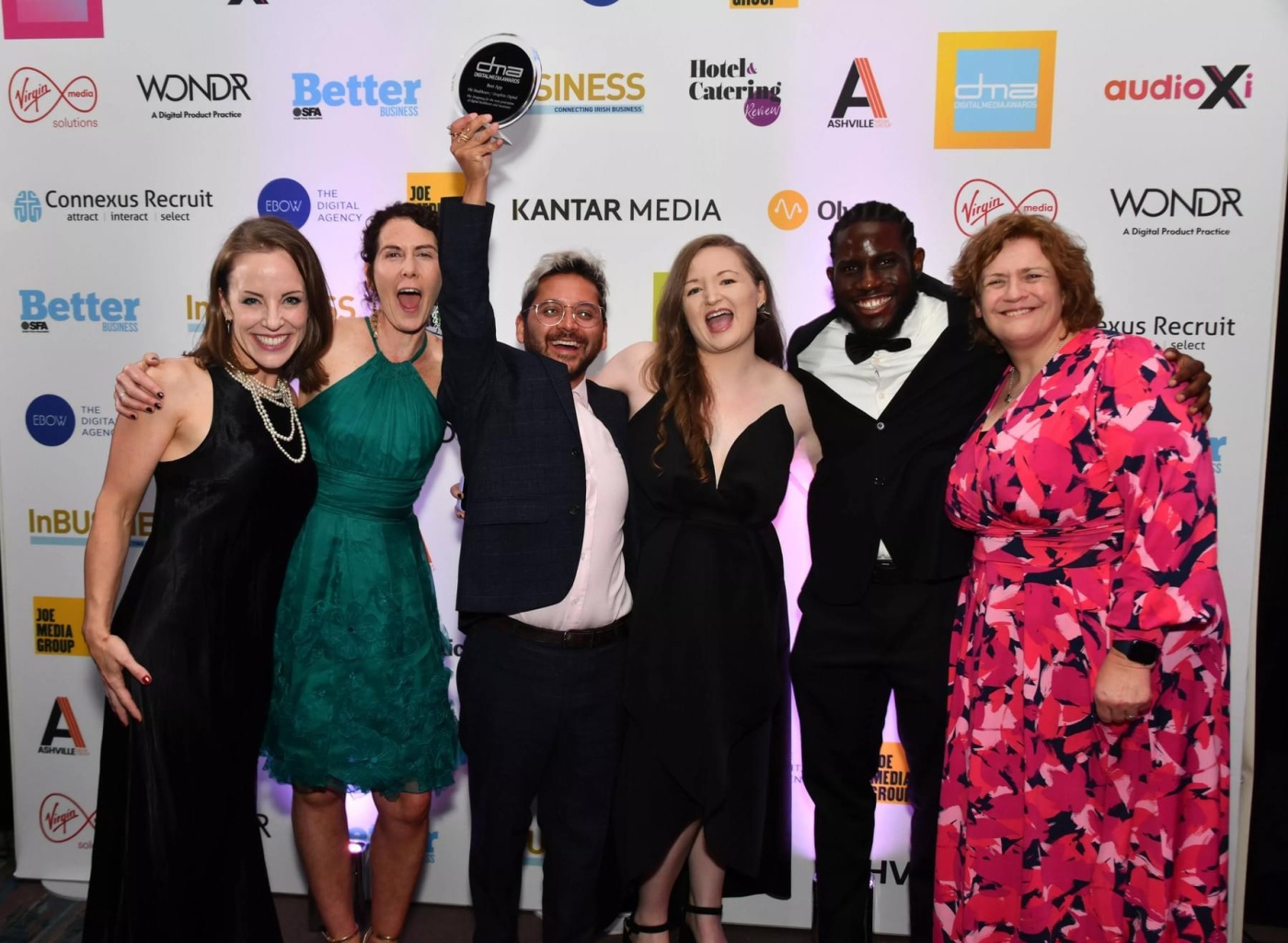 by

Graphite Digital
03 October 23
Awards
UX and UI Design
Customer Experience
We're thrilled to have won the award for 'Best App' at the 2023 Digital Media Awards (DMAs) in partnership with our client, Vhi Healthcare.
The awards are a celebration of innovation, creativity, and excellence in the digital media industry. Winning the 'Best App' category is a testament to the positivity, hard work, customer-focus and collaboration that defines our partnership.
Designing for the next generation of digital healthcare and insurance
For 4 years, Graphite has worked with Ireland's largest healthcare and insurance provider, Vhi, to help them revitalise their core customer-facing app and stay relevant for their changing member demographic.
The Vhi app provides access to their entire proposition; with a future focus on wellness and healthy lifestyle incentives, it integrates features of policy benefits, expert access and additional support services.
Working through a three-step process of insight gathering, concept testing and action, we've designed and launched many new features — a mobile-first design system; 'Online Doctor', Online Physio and dietitian telehealth services; a unique Women's Health feature; a 'Snap & Send' claims tool; a new app dashboard; a Symptom Checker and more.
By adopting a truly customer-centric approach to product design and development, we've created a best-in-market digital customer experience for 100k+ monthly app users and empowered Vhi members to take control of their health through seamless access to services.

"This is great external validation by industry peers of the value being delivered from our digital investments and echoes the experience of our customers — rating it Ireland's #1 Medical App (iOS). We are delighted to partner with Graphite Digital who, as leaders in designing digital health solutions, constantly propel us to create customer experiences that not only work — but excite!"
Sarah West Keogh


Head of Customer Experience Management, Vhi Healthcare
A winning partnership: Graphite Digital and Vhi Healthcare
The trust that underpins the relationship between Vhi and Graphite has been built from repeated success when it comes to outcomes, enabling unparalleled confidence in our strategic creative process.
We are also highly aligned when it comes to our values. Despite being a long-established organisation, Vhi is committed to pursuing digital innovation for a best-in-market experience. This dedication matches our purpose as Graphite — to make a measurable impact on people's health and wellbeing through innovative digital solutions.

"I am thrilled that the team has won the 'Best App' DMA Award, one of Ireland's most respected marketing accolades, this past Friday. This achievement would not have been possible without the dedication and hard work of our talented team and the unwavering support and collaboration of our valued client, Vhi. We are immensely proud of our partnership with Vhi and the productive, effective working relationship we have cultivated together. This award is a testament to our shared commitment to innovation and excellence, and we look forward to continuing to deliver outstanding results in the future."
Rob Verheul


CEO, Graphite Digital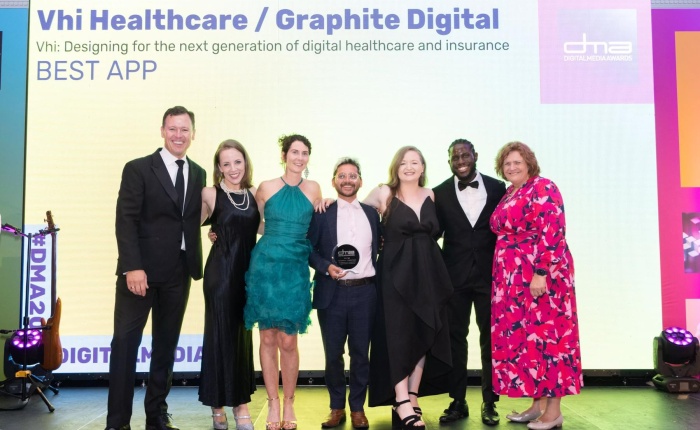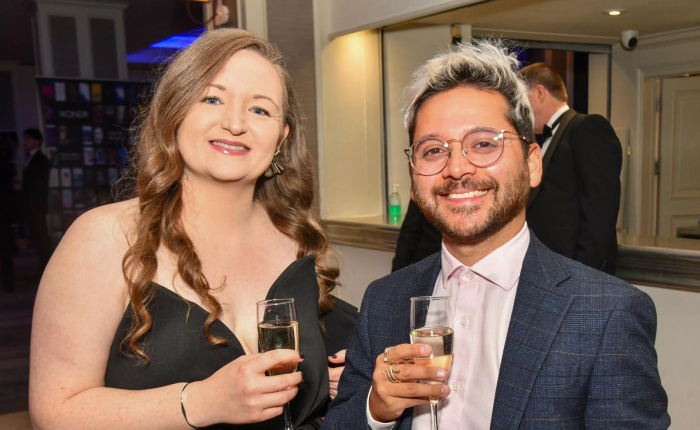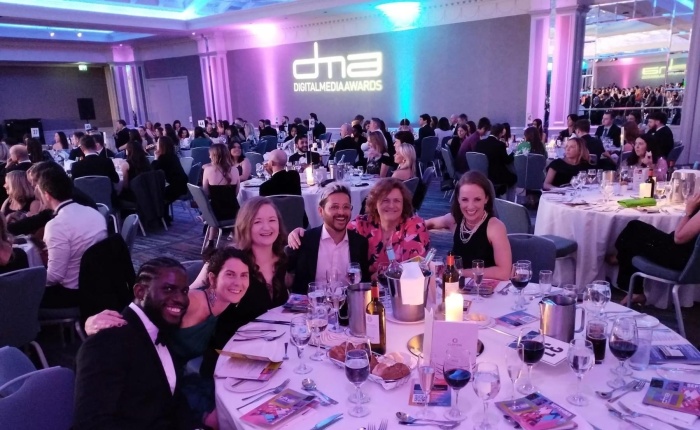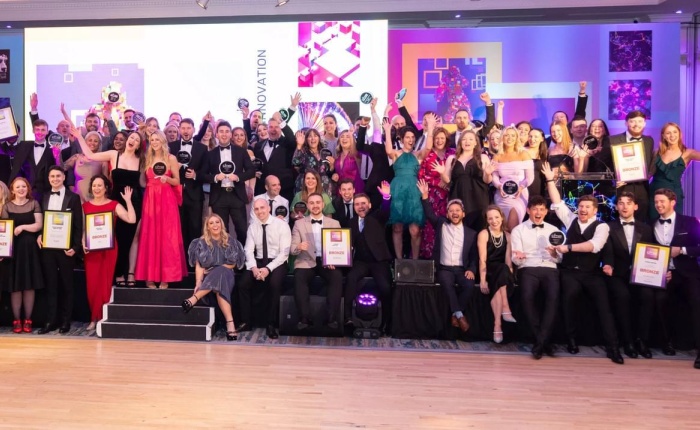 Celebrating success in Dublin
Some of the team travelled out from London and Brighton to Dublin last week to attend the sold-out ceremony along with our partners at Vhi.
Digital Project Manager, Lynsey Moran, and Senior Product Designer, Faddy Al-Hasan, dug out their dancing shoes for a black-tie dinner, award ceremony and evening of celebration in honour of all of this year's incredible winners and nominees. Thank you to the DMA awards team for putting on such a great event.

What's next?
As we celebrate this recognition, we look forward to continuing our journey of creating impactful digital solutions, and outstanding customer experiences for Vhi members.