5 minute read
5 Important Social Benefits of Telehealth
The adoption of telehealth services has skyrocketed in the last 18 months. We look at 5 positive social implications of this new healthcare landscape.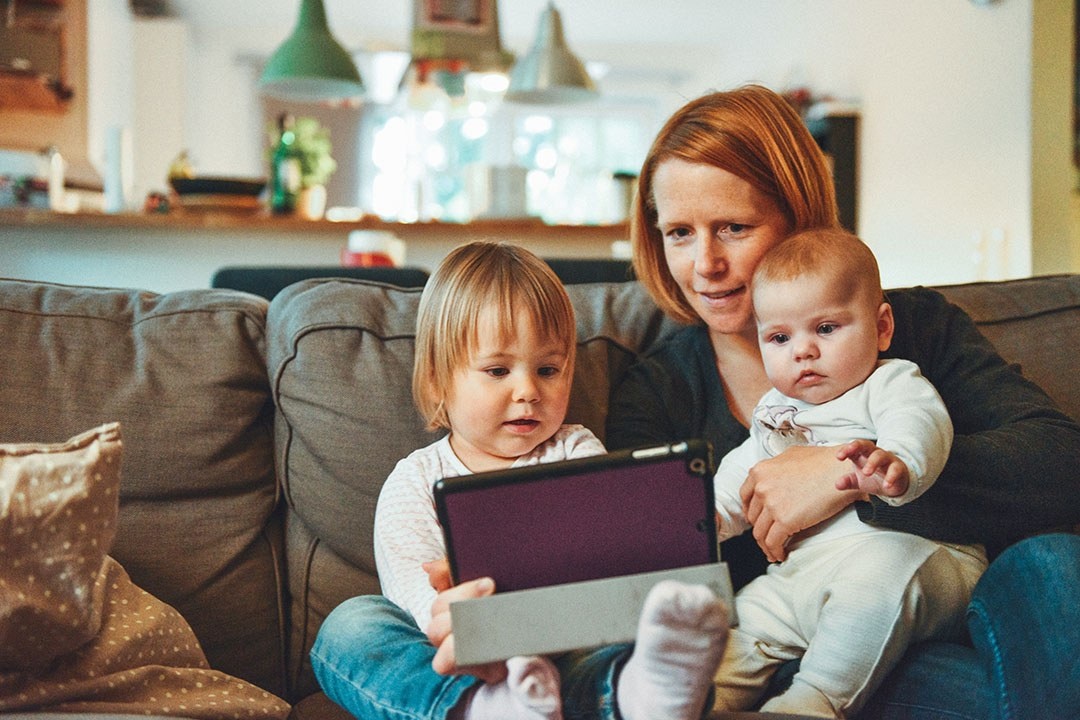 Telehealth has transformed the global healthcare landscape. Although the use of telehealth services has been increasing steadily in recent years as technology has advanced and increasing proportions of the global population have access to digital devices and reliable internet connectivity, the pandemic has accelerated this process in a way that no one could have predicted. 
In April 2020, overall telehealth utilization for office visits and outpatient care was 78 times higher than in February 2020. As of July 2021, telehealth usage remains 38X higher than pre-pandemic levels (Mckinsey & Company). 
Investment in telehealth has also skyrocketed — venture capital investment into the digital health space in the first half of 2021 alone is estimated to be $14.7 billion, more than the whole of 2020 combined. 
It's fair to conclude that telehealth is here to stay. But what are the implications?
From positive environmental impacts and increased affordability, to widening access and improving engagement with services, there are a wide range of social benefits associated with increased telehealth uptake.
What is telehealth?
The term 'telehealth' encompasses all forms of healthcare service that can be accessed remotely using telecoms technology on a smartphone, computer or other devices. 
For patients, this may mean accessing patient portals or utilising virtual doctor services. For HCPs, the term also encompasses remote digital services that can be used in a professional context, such as training, meetings and medical education.
Environmental impact
The switch from face-to-face to virtual appointments has had hugely positive outcomes in terms of the impact on the environment. 
Accessing medical services virtually removes the need to travel — usually by car, bus or train — to and from appointments and reduces associated carbon emissions. A study by US healthcare provider, CommonSpirit, estimated that the virtual visits they conducted between March 2020, and April 2021, had prevented 1,678,956 gallons of fossil fuels from being burned and 15,092 metric tons of carbon dioxide from being released.
It's not just around travel that positive environmental implications can be observed. The use of single-use plastics (cups, gloves, packaging) along with the paper, disposable wipes, and toxic chemicals used to maintain a sterile environment is also drastically reduced. Additionally, hospitals and other medical facilities are able to use far less power in the form of lighting, aircon, and other equipment.  
These factors contribute to the overall carbon footprint of the health industry when telehealth technologies are embraced.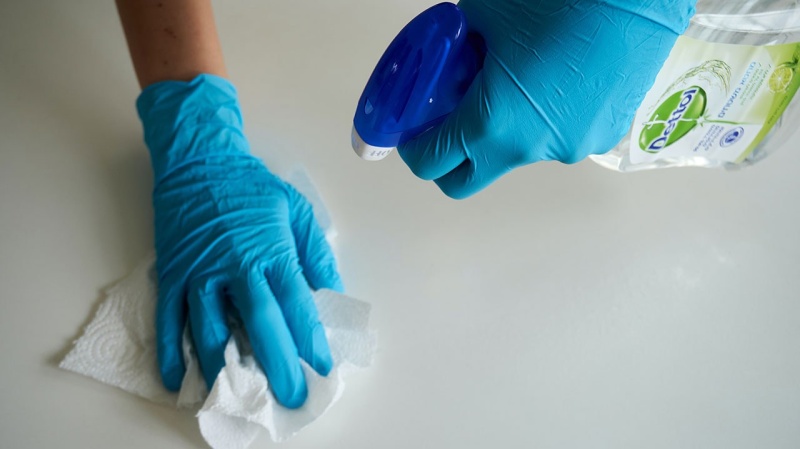 Improved access to healthcare services
An obvious benefit of the increased adoption of telehealth by patients and HCPs is that geographical location doesn't matter. People living in rural locations a long way from medical facilities can — providing they have a digital device and internet connection — much more easily attend appointments.
Patients can also easily be referred to specialists located in other cities or states and are not limited to relying on their local services. 
In Australia, elderly people living in rural communities were able to overcome the problem of a lack of qualified dentists living in their area by attending a local oral health facility where an intraoral camera probe transmitted a live feed to a dentist elsewhere.
In the same communities, speech pathology teletherapy services are provided using low-bandwidth video conferencing tools, allowing rural residents to access specialist services in a flexible and convenient way. 
Additionally, telehealth also allows medical professionals to more easily extend access to out-of-hours clinics and appointments, making it easier for those with inflexible working hours or other commitments — for example, childcare — to find an appointment time that works for them.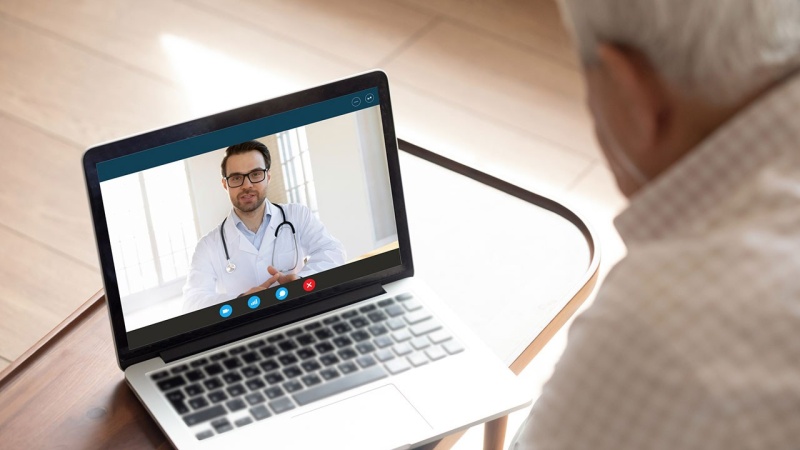 Affordability
The financial implications of embracing telehealth services can be substantial for some patients. For example, replacing a weekly hospital appointment to monitor symptoms of a patient with a long-term condition with a video call with an HCP and a remote monitoring device could save thousands annually in transportation costs alone. 
When we consider additional associated costs around things such as childcare, missed working hours, and disruption to routines around meals, the amount saved by a switch to remote services could grow further. 
Looking forward, in the US and other regions with a similar healthcare landscape,  insurance providers are increasingly launching 'virtual-first' health plans. Offering greater convenience and, on the whole, lower premiums, these new packages could provide more affordable healthcare for many in the long term. Recent research shows 40 – 60% of consumers expressed an interest in these types of health plans (McKinsey Consumer Health Insights Survey, June 2021).
Diversity and inclusion
One key area of medicine in which increased telehealth usage can have big implications is within clinical trials. A lack of racial diversity in clinical trials is a long-standing problem that contributes to stark health inequalities. Difficulty in finding transportation to and from trial sites is thought to be a major factor contributing to the lack of racial diversity in clinical trials.
In the US, those from ethnic minorities are less likely to live in the immediate vicinity of clinical study facilities, and also to have the job flexibility to commit to regular in-person appointments. Other contributing factors are thought to be distrust in medical research, language barriers, lack of health insurance, and stringent participation criteria. 
The implications of this can be far-reaching — the majority of oncology drugs used today were developed based on clinical trial data that is representative of less than 5 percent of cancer patients. It's critical that the make-up of clinical trials reflects real-world populations so that drugs and medical treatments are tested for all who may need them. 
The increased role of telemedicine in conducting clinical trials allows researchers to cast the net wider in terms of recruiting participants. Through increasing the use of digital technologies, reducing the frequency of study visits, and working with remote medical professionals, trial participation becomes less onerous and a more viable option for a larger cross-section of the population. 
Telehealth technologies have been hugely valuable to patients with impaired mobility, the immunocompromised, or elderly patients. Removing the need to travel to access health services can alleviate disruption, worry, and discomfort, and reduce the risk of coming into contact with viruses and bacteria in a clinical setting for vulnerable people.
Improving engagement and uptake of healthcare services
Within certain fields of healthcare and medicine, telehealth can improve engagement with services and uptake of appointments and treatments. 
When accessing mental health support or psychiatry services — particularly in the case of a crisis or emergency — patients may not be in the state-of-mind to face physically travelling to an appointment. The action of opening a smartphone to speak with someone using a LiveChat feature or connecting with a medical professional via video call may be a much less daunting and anxiety-inducing prospect. 
Although stigma around accessing behavioural health services is thankfully reducing year-on-year, for some patients it is still a factor that affects engagement with services. Medical facilities in the US have reported a reduction in "no-shows'' when it comes to virtual rather than in person psychiatric appointments. For those living in smaller communities in particular, there is no risk of 'bumping into' a neighbour or colleague when attending virtual appointments. 
The impact on reduced social stigma when telehealth technologies are in place also extends to services such as sexual and reproductive health. The provision of online testing for sexually transmitted infections has been shown to almost double the uptake of STI tests (Wilson E, 2017). For women, particularly those living in more socially conservative and patriarchal societies, access to telehealth services improves autonomy and confidentiality and reduces the impact of societal pressures and stigmas. 
Last but not least, convenience is an important consideration when accessing healthcare services, particularly among 27 – 24-year-olds (2021 Healthcare Reputation Report). Anything that can be done to improve ease of access and allow medical appointments to be more easily slotted into our busy day-to-day lives is surely a good thing. 
The impact of the increased role of telehealth technology across a wide range of healthcare services will be transformative and far-reaching. Positive social outcomes can be mapped most directly in terms of affordability, accessibility, engagement, improved diversity, and environmental impact. 
Although there are challenges to overcome — and for some services, telehealth will never be a replacement for the in-person appointment — we're excited by the opportunities presented by this new digital healthcare landscape and will be keeping a close eye on developments over the coming months and years. 
Optimise your digital healthcare solutions with Graphite 
Graphite work with healthcare and pharmaceutical organisations around the globe to achieve digital transformation, create exceptional user experiences and innovate to achieve business goals.
Get in touch to find out how we can help you to optimise your digital healthcare or pharma products through Design Sprints, Innovation Workshops, or User Research.