3 minute read
Making the shortlist in two categories in the Sussex Business Awards 2021
We're thrilled to have been shortlisted in two categories at the Sussex Business Awards 2021 — the Creative Industries and Business Growth Awards.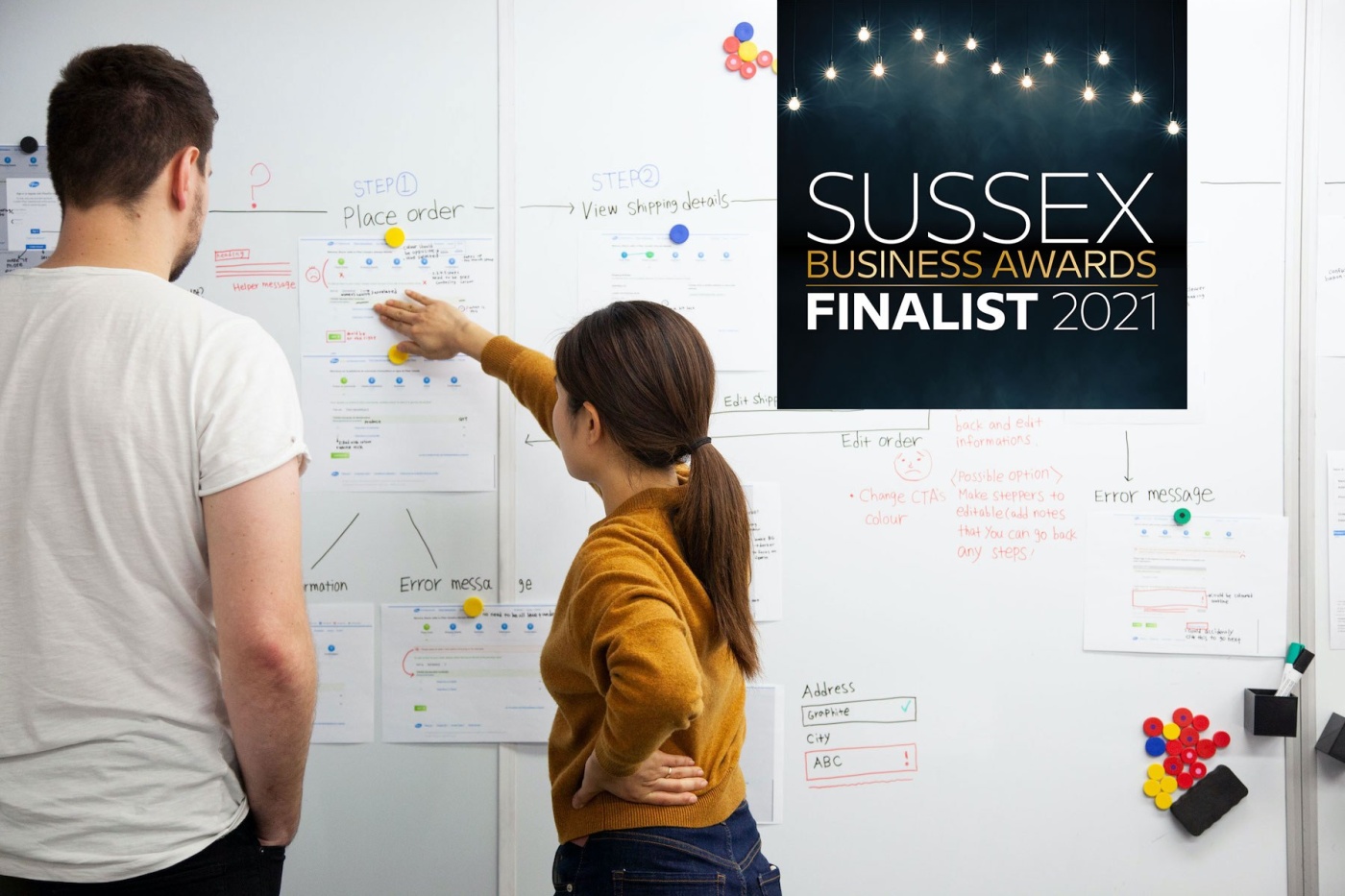 We're thrilled to have been shortlisted in two categories at the Sussex Business Awards 2021 — the Creative Industries Award, and the Business Growth Award.
The awards, now in their 32nd year, celebrate and showcase the best innovators, leaders and entrepreneurs across Sussex.
Creative Industries Award
The Creative Industries Award, sponsored by the University of Sussex Business School, recognises outstanding businesses which operate in the creative and digital sectors.
At Graphite, we work with our healthcare and pharmaceutical clients to support digital transformation within an industry that is notoriously complex and highly regulated — a challenging but highly rewarding goal that has meaningful positive outcomes for patients and healthcare professionals.
Consisting of a diverse pool of creatives and strategists with a shared ethos and approach, our teams help clients turn ideas into effective digital products and experiences that are scalable and resonate with their audiences.
It is this unique combination of digital expertise and extensive sector knowledge that our clients turn to us for.
Business Growth Award
The Business Growth Award recognises a business which, through outstanding vision and leadership, has achieved significant and sustained growth in the last 12 months. Judges want to know how any scale-up was achieved, how it is being managed and the strategy that will be implemented to sustain success in the long-term.
As an agency, we have experienced a rapid period of growth in the last 18 months, both in terms of revenue and headcount. The team has grown from 17 people in October 2019 to 35 permanent staff as well as many regular freelance contractors as of October 2021. In 2021, we experienced 60% YOY growth, which we feel is a remarkable and fortunate position to be in given the backdrop of the global pandemic.
Enhancing our employee experience offering and increasing our CSR and charitable activities have also been at the top of our priority list. We hope to demonstrate that we truly care, not only for our staff and customers, but for the local region and the wider digital industry.
We have an ambition to double in size again in the next three years, but this may even be achieved sooner. By focusing on having the best talent to in the industry to support our clients, and using our scalable squads model, we believe we'll achieve our goals and more and are incredibly excited for what lies ahead.
We're looking forward to meeting our fellow nominees and finding out whether we've managed to top our categories at the awards ceremony at The Grand Hotel, Brighton, on 2nd December. Watch this space…