4 minute read
We've been shortlisted for the Drum Digital Industries Awards 2021
We were delighted to hear the news last week that Graphite had been shortlisted for two categories in the Drum Digital Industries Awards 2021.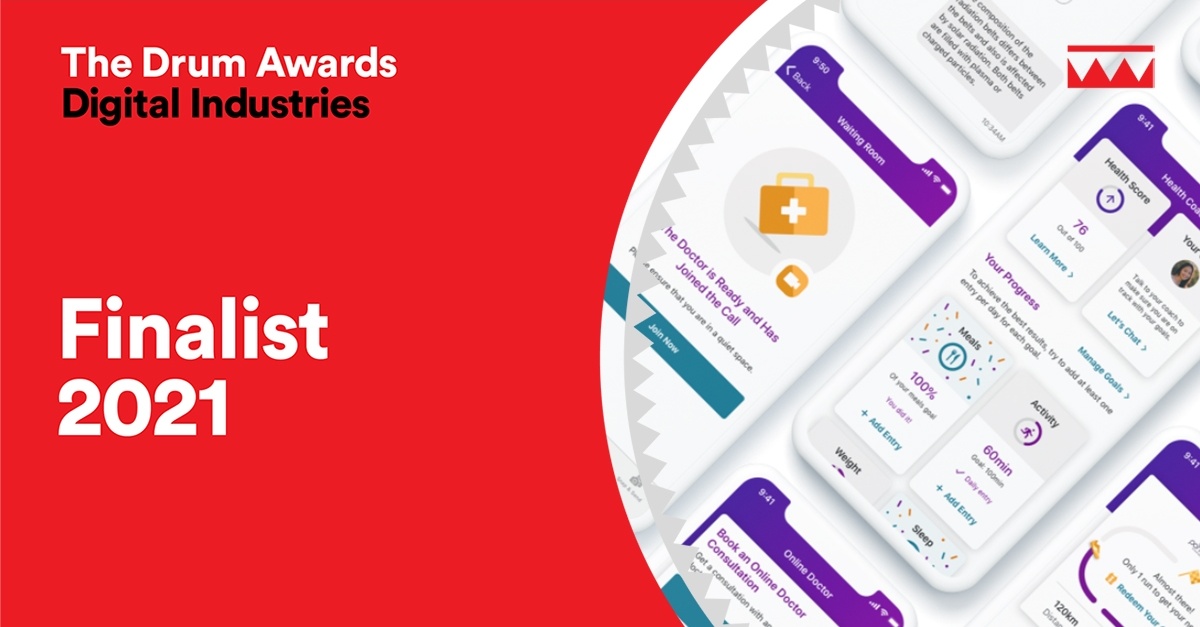 We were delighted to hear the news last week that Graphite had been shortlisted for two categories in The Drum Digital Industries Awards 2021 — Agency of the Year, and Healthcare and Pharmaceutical.
After a year of growth and transformation, both as an agency and within our sector, it's fantastic to have the hard work of our team recognised by such a respected platform.
Agency of the Year
In 2020, we found ourselves in the right place at the right time, with our clients and the industry forced to rapidly adopt digital technology and abandon old ways of working.
As an agency, we decided to embrace this transformative momentum to implement positive change across all areas of the business — from our commercial positioning and specialism to our internal structures, agency culture, and commitment to community engagement initiatives.
We're no strangers to change having previously dropped part of our offer to focus solely on what we're good at and where we have a proven track record.
Subsequently, we have experienced a period of rapid growth, with the agency almost doubling in size in both headcount and revenue. After a whirlwind 18 months, we're delighted that our brave decisions have paid off and are more excited than ever about what lies ahead.
Healthcare and Pharmaceutical
We joined forces with Irish healthcare and insurance provider Vhi in order to rapidly optimise their telehealth service and improve the customer experience for those using their Online Doctor service.
Throughout the COVID-19 pandemic, it became essential for patients to embrace digital health services in place of face-t0-face appointments, propelling Vhi's Online Doctor feature up their list of priorities.
By undertaking user testing, wire framing, and concept testing in order to learn about customer needs before implementing our learnings through UX and UI design, we were able to drastically improve the Online Doctor experience in the Vhi app. New features included notifications, a streamlined booking and consultation process, and ease of access to information.
Within 3 months of launch, the use of the service had jumped by an incredible 407%. Together, we have built a state-of-the-art telehealth solution that offers an exceptional customer experience whilst maintaining a visually appealing design.
About The Drum Digital Industries Awards
Formerly known as the 'DADIs', this global competition is one of the longest-running events in The Drum Awards calendar, having first launched in 2006. Each year, it attracts attention from around the world, tracking the seismic transformations of a vital and dynamic industry.
The entered work is judged by senior figures from international brands, global consultancies and fast-growing independent agencies. In 2021, the jury represents companies and organisations including Unilever, The Lycra Company, TSB, Boots UK, Ketchum, Getty Images and the US Chamber of Commerce.
We're now eagerly counting down the days until the winners are revealed in the virtual ceremony on 14th October… Fingers crossed!