5 minute read
A day in the life of a UI Designer
Over the next few months, some of the Graphite team will be giving us an insight into a day in their life at work. They will expand on themselves, their role, and what an average day might look like at a digital design agency like ours. Up first, we have our UI Designer, SD Ameyaw.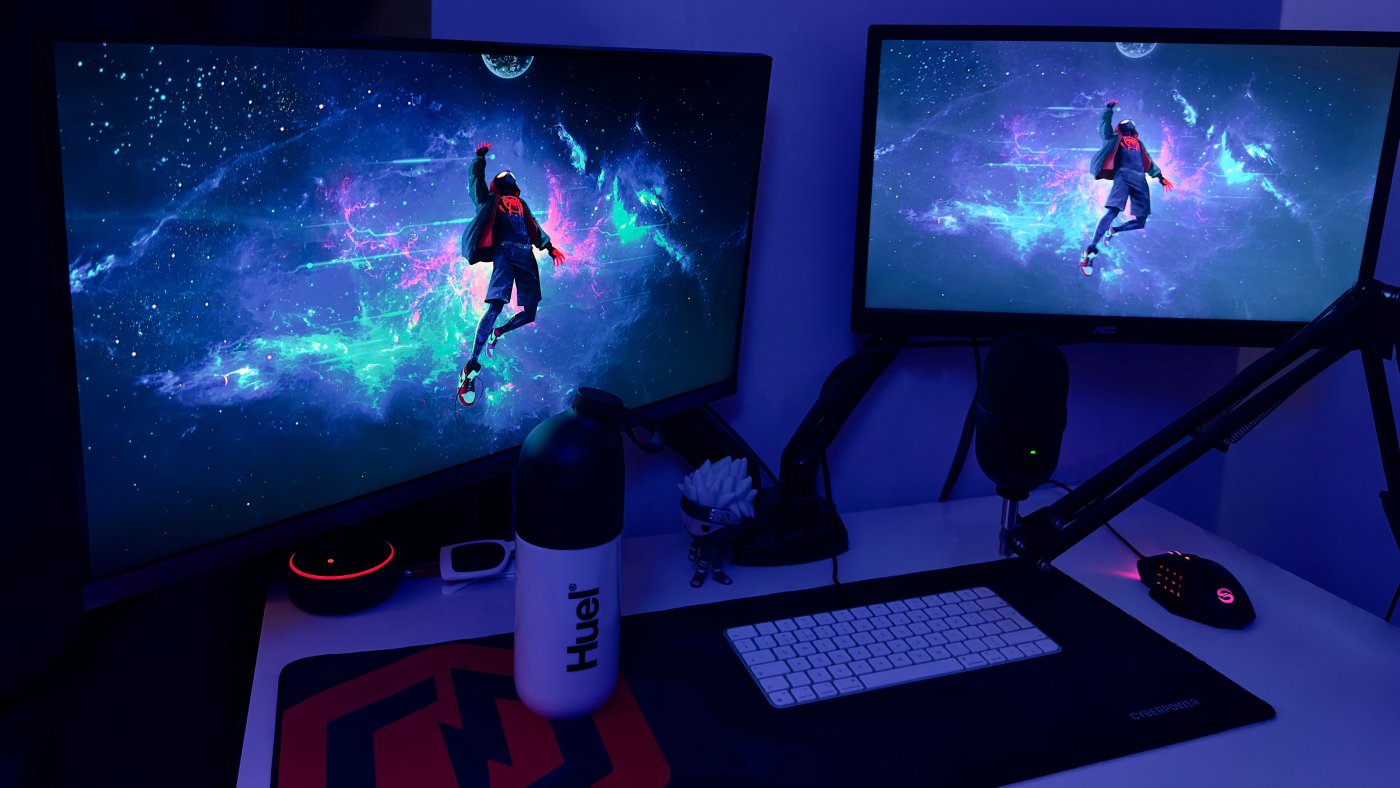 by

SD Ameyaw
23 March 23
Life at Graphite
UI Design
Agency Life
Hello beautiful people! My name is Samuel, widely known as SD and I'm a Remote UI designer at Graphite, and I have been for about 5 months now.
Rise and shine!
I begin my day by waking up early in the morning to go to the gym which is most definitely the best way I could start the day. Pushing through the KGs encourages me to tackle my client requests! I come back, shower and put on the world's most comfortable work outfit (hoodie and bottoms).

The ultimate answer to jumping into my work day would be, 'I need to have my huel + protein shake mix before entering this meeting' and if I'm being so honest, it needs to be strawberries and cream flavour… It's crucial, don't ask why just believe me.

Getting down to business
Now that my morning routine is done, it's time to put on a serious face (which means that the glasses are going on) and I'm getting down to business. The work day starts at 9 am with a pleasant 'stand-up', which is a meeting that involves all the Project Managers & Designers, where we go over what is to be done, the priorities and any questions that may arise from anyone. We will usually get a breakdown of the expectations for the day to ensure our time is being used effectively.
Being able to share ideas and brainstorm with other designers are super important, I can't do this on my own and we are a team for a reason. I work collaboratively to learn and understand things I once didn't know, all to better my skills for the future! To excel in this role, it's vital that I understand the users' behaviour and can translate complex ideas into simple and intuitive designs.
Anyways, after all the chatting and thinking, I start up a few of the most important apps when designing. The most important is Spotify. No, no, Spotify is CRUCIAL. Those Lo-Fi beats? That's where the designs truly come from, let's be real. Now the atmosphere is optimised, I load up my design software, Figma, to get cracking on whatever tasks are needed from me.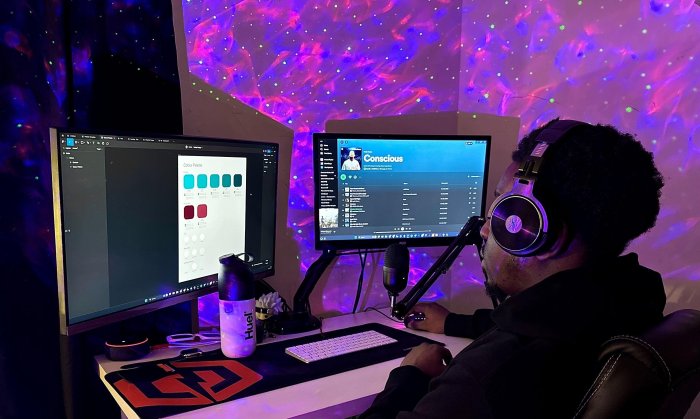 Qualities and responsibilities
A UI designer is a visual guru, as well as a problem solver, however, a situation, cannot be solved until you understand it. Understanding it involves asking many questions to uproot the correct information. Great, now you're thinking, 'Really SD? A million questions already?' I don't blame you, it sounds hectic but it's more or less the only way for many of our brains to get active and begin buzzing all over the place.
As the day goes on, and I'm using 98% of my brain power on these tasks, 1% of my brain power usually goes to thoughts and the main one being, 'What did I wish I knew before starting this job?'. Oh boy, this one is loaded, but the key one would be knowing how to stay organised and focused. A lot of my time is spent juggling multiple projects at once, and it can be easy to lose track of what needs to be done. I have since learned the importance of setting priorities and using organisation tools, like Jira, to stay on top of things.

What's to love about being a UI designer?
The other 1% goes towards thinking, 'What do I love most about this job?'. In the most unbiased way, I would say, is the creative freedom that it offers. I truly get to use my imagination and design skills to create products that are not only beautiful but also functional and user-friendly. It's incredibly satisfying to see a design come to life and to know that it's making a positive impact on people's lives.
Additionally, I enjoy the collaborative nature of the job, as it allows me to work with talented individuals from different backgrounds and skill sets. And last but not least, the people! I work with truly amazing people who are incredibly supportive of everything I do.

Coming towards the end of the day...
Swinging the content back to my day, I generally also have multiple touchpoints with the squad, to make sure things are moving at the needed pace, also to test my solutions on others, gain outside perspective and have some iterative design sessions with some fellow designers.
During these touchpoints, I'm communicating my design resolutions and the explanation behind them all. Nothing is accidental in design, everything is meticulously thought of and these ideas need to be communicated effectively.
Finally, I go over whatever task I've done, judging whether I will be able to finish it by EOD (end of day) and fill in my timesheets (a log of the things I've done during the day and how long they've taken me).

The day is complete!
Towards the end of the day, I begin to switch from Lo-Fi music to some more upbeat vibes, as the time is nearing for me to unwind, take off my glasses (my serious face), and tone down my brain power percentage.