How can we support you?
We work with organisations that play a valuable role in improving people's lives and health. For over a decade, our clients have turned to us for our combination of digital expertise and market-leading sector knowledge. Our services include:
UX and UI Design 
Rapid Prototyping
Design Systems
Design Sprints
Innovation Workshops
UX Research with Patients, HCPs or Customers
We'll help you connect with patients and HCPs and build effective digital experiences.
People first
Patients and HCPs are more than just 'users'. Our clinical UX researchers get to know the people and their unmet needs.
Compliant innovation
Safety and compliance is key in health and pharma innovation. We know about regulatory requirements and collaborate to achieve compliance.
Design for growth
We can help ensure digital success. Our insight-driven design and lean workflow means testing and learning quickly, then scaling proven solutions.
Trusted by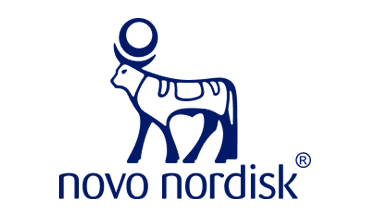 Graphite is a key partner for us. Their user focus, product insight, design thinking and creative capability complement our strategy perfectly, and together we will create more and more value for our customers and our business on a global scale.
DIRECTOR & GLOBAL CHANNEL LEAD, ENTERPRISE MULTI-CHANNEL MARKETING — TOP 10 GLOBAL PHARMA BRAND