6 minute read
A day in the life: Account Manager
Over the next few months, our team will continue to give insight into a day in their life at work, and the roles and responsibilities of positions within a digital design agency. So far, we have published articles about what a UI Designer, a Senior Operations Manager and, a Clinical UX Researcher do, which you can access on our website. Here, we delve into the role of an Account Manager.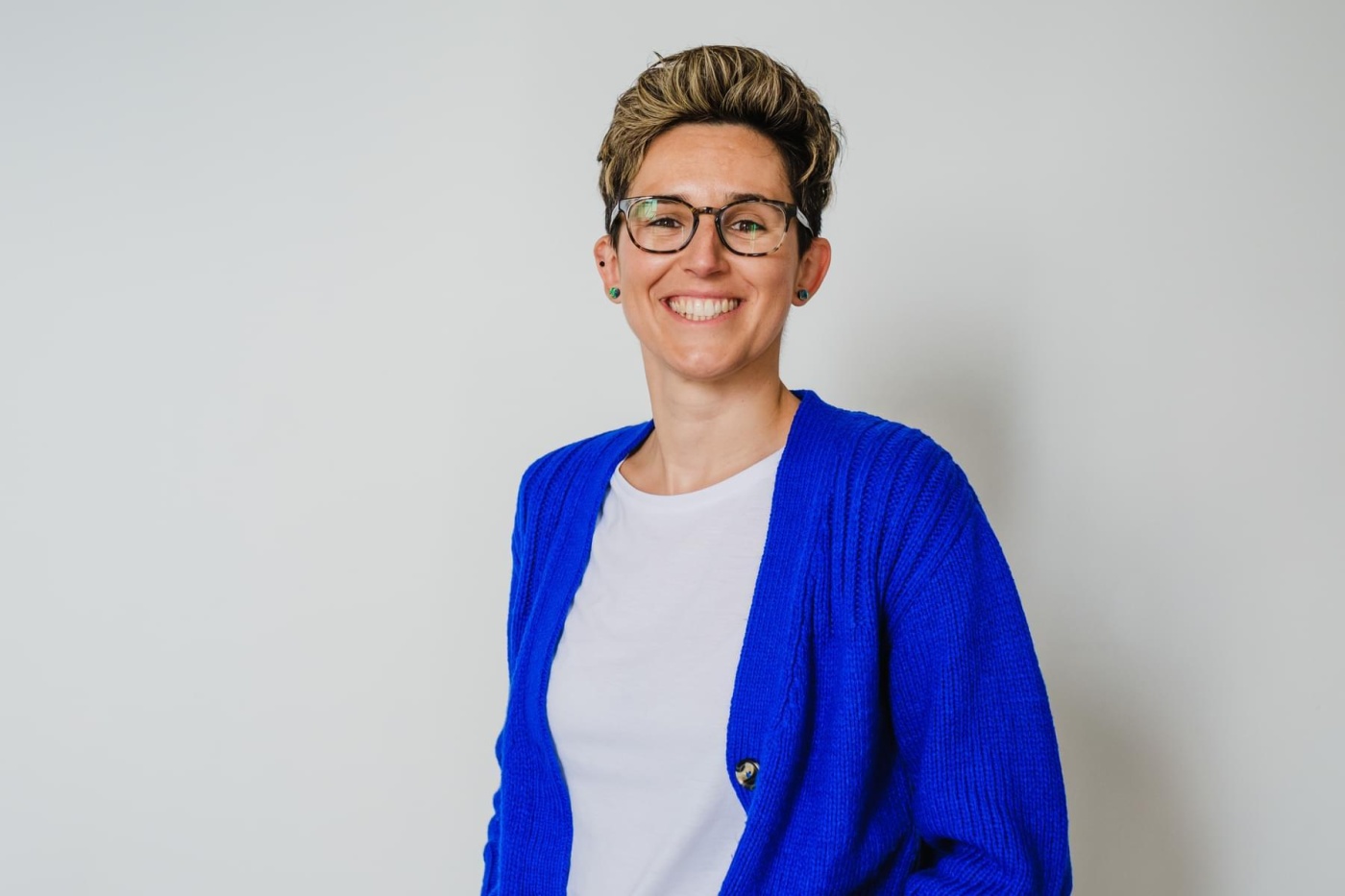 by

Monica Jackson
21 June 23
Life at Graphite
Agency Life
CX
We're excited to introduce you to another brilliant member of the team, Monica Jackson, who goes into depth about her role as an Account Manager. If you're interested in finding out what it takes to be a great AM, here is your guide.
What is your role and how long have you been doing your job?
I am an Account Manager with over 10 years of experience working within creative agencies. I've been at Graphite for nearly 3 years.
As an Account Manager, I play a pivotal role in ensuring the smooth operation and success of client projects. My expertise lies in managing client relationships, understanding their business objectives, and translating them into creative strategies and campaigns.
I am also responsible for effectively communicating with clients, collaborating with internal teams, and overseeing the execution of projects from start to finish. I have a wealth of knowledge and industry experience which enables me to provide valuable insights, offer innovative solutions, and consistently deliver exceptional results.
What skills are required in your daily work?
As an Account Manager, your role involves managing and building relationships with clients, understanding their needs, and ensuring their satisfaction with our services here at Graphite. To effectively perform your daily work, there are several essential skills you will need:
Communication: Strong communication skills are crucial as you will regularly interact with clients, both virtually and in person, and through various other communication channels. You need to effectively articulate ideas, actively listen, and respond promptly to client questions and concerns.

Relationship Building: Building and nurturing strong relationships with clients is essential. This involves establishing trust, understanding their business goals, and maintaining open lines of communication. You will need the ability to build rapport and have an interest in developing a deep understanding of your client's needs, as this will help strengthen long-term partnerships.

Negotiation: Account Managers often engage in negotiations to secure contracts, renewals, or resolve issues. You should possess strong negotiation skills to find mutually beneficial solutions, resolve conflicts, and address client demands while protecting your company's interests.

Time Management: Managing multiple client accounts simultaneously requires excellent time management skills. Prioritising tasks, meeting deadlines, and efficiently allocating your time to ensure each client receives the attention they deserve will help you become successful in this role.

Product or Service Knowledge: In-depth knowledge of your company's services is essential. You need to understand their features, benefits, and how they align with your client's needs. This knowledge enables you to effectively present solutions, address client concerns, and provide relevant recommendations.

Analytical and Problem-Solving Skills: Being able to analyse data, identify patterns, and draw insights to make informed decisions is of great benefit. At times, you will likely encounter various challenges or obstacles, and your ability to think critically, identify solutions, and adapt strategies accordingly is vital.

Adaptability: The business landscape is constantly evolving, and as an Account Manager, you should be adaptable to changes. Whether it's shifting client priorities, market trends, or internal processes, your ability to adapt and embrace new approaches will help you stay effective in your role.

Strategic Thinking: Account Managers often act as trusted advisors, working closely with clients to develop strategic plans that drive their success. You need to think critically about your clients' businesses, industry dynamics, and market trends to identify opportunities and provide valuable insights.

Teamwork and Collaboration: Collaboration with internal teams, such as sales, marketing, or customer support, is essential. You will work together to address client needs, share information, and ensure a cohesive customer experience. Being a team player and fostering strong internal relationships is crucial for success.

Customer Focus: Ultimately, your role as an Account Manager revolves around customer satisfaction. You should be genuinely committed to providing exceptional service, meeting client expectations, and consistently delivering value. Understanding your clients' businesses and being responsive to their needs is paramount.
Remember that these skills can be developed and refined over time through experience, training, and a dedication to continuous improvement. When starting off with a career in Account Management, you'll likely take on a more junior role, such as an Account Assistant or Account Executive. You'll be supported to develop your skills and learn from more experienced colleagues, taking on more responsibility as you grow in confidence.
What does an average day look like?
As an Account Manager, much like many roles within a digital agency, every day is different so it can be hard to describe an 'average' day. Here's an overview of how a 'typical' day might pan out, and the tasks you're likely to dedicate your time to.
A typical morning
The day of an Account Manager typically starts with reviewing emails and messages from clients received overnight or in the early morning. As Account Managers, you need to be responsive and timely in communication, which means addressing client enquiries and concerns as quickly as possible. This helps establish trust and confidence and sets the tone for a productive working relationship.
Often, a significant portion of an Account Manager's day is spent in client meetings. These meetings are often in the morning, and can be in-person, on the phone, or via video conference, depending on the client's preference and location.
During these meetings, we'll discuss client needs, concerns, and goals, as well as updates on ongoing projects or campaigns. It's important to be prepared for these meetings by reviewing the client's history, understanding their objectives, and having a clear understanding of the status of any ongoing projects.
Afternoon tasks: Strategic planning, reporting and analysis
One of the essential responsibilities of an Account Manager is to develop and execute strategic plans which help clients achieve their goals. This includes analysing client data and market trends, identifying opportunities for growth, and developing plans that align with the client's objectives. You need to be creative and innovative, thinking outside the box to develop unique solutions that deliver results for clients.
Being comfortable working with data and analytics to measure the success of projects and or campaigns is also a huge advantage, as reporting and analysis is also part of the Account Manager role.
This includes developing and presenting reports to clients that detail the performance of their projects, as well as providing insights and recommendations for improvement. Being skilled in data analysis and being able to identify trends and patterns which provide insights into performance can only benefit your client's business.
Ongoing tasks: Project Management, comms and relationship building
As Account Managers, we are closely involved in the oversight of projects, from start to finish. This includes working with cross-functional teams to ensure that projects are delivered on time, on budget, and to the client's satisfaction.
Regular communication with clients is also essential to maintaining strong relationships and ensuring client satisfaction. This includes providing regular updates on ongoing projects, sharing industry news and trends which may be relevant to your client.
Finally, a crucial and core aspect of an Account Manager's role is to build and maintain strong relationships. This includes understanding the client's business, industry, and objectives, as well as building trust and rapport with key stakeholders.

Final thoughts...
As you can see, the role of an Account Manager is multifaceted, requiring a diverse set of skills and competencies. From client communication to strategic planning, project management, and reporting, we play a critical role in ensuring client satisfaction and helping to drive revenue for the agency. Being that 'go-to' person enables you to more closely collaborate with your clients and work to deliver results that exceed expectations.
So, is a career in Account Management right for you?
If you enjoy building relationships and have a good eye for detail, the skills to succeed can all be developed with time, experience and hard work.