8 minute read
The Importance of Customer Experience Design
We explore customer experience strategy and design, discuss why they are important and take a look at some examples of global success.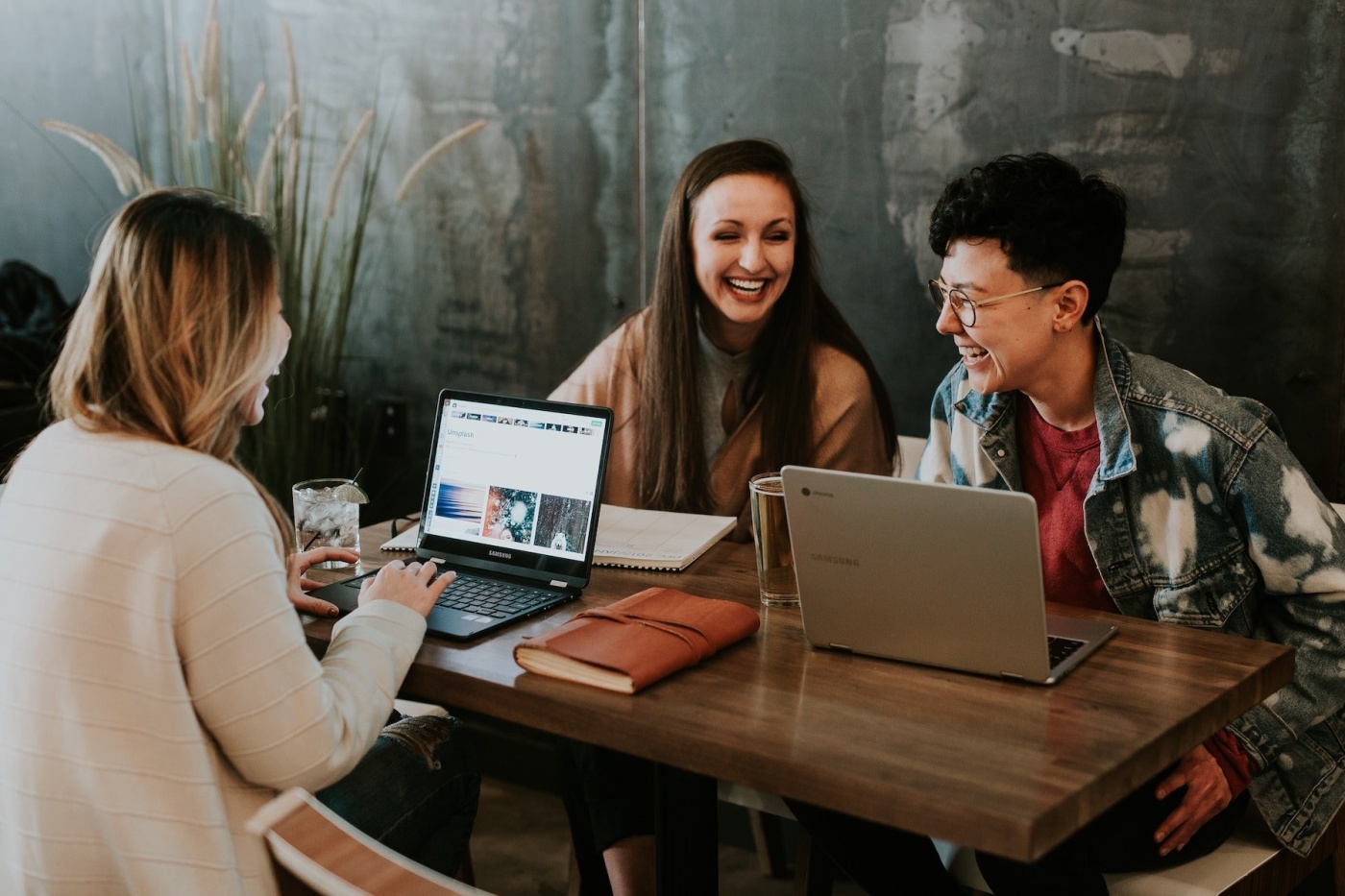 Econsultancy's 2018 Digital Trends report  (published in association with Adobe) stated that when organisations were asked what the single most exciting opportunity was for their business in 2019, 19% of the 12,8795 surveyed chose optimising customer experience (CX) as their key focus.
In this post, we will be exploring why enhancing customer experience is becoming such a big priority for businesses, and how you can take steps towards improving your customer experience offering.
What is a customer experience strategy?
A customer experience strategy is a vital component of any consumer-facing business as it focuses on ensuring customers have a positive interaction with your brand. 
The aim of a customer experience led strategy is to improve overall customer satisfaction leading to better engagement, loyalty and advocacy. A customer experience focused strategy involves considering customers needs, desires and potential pain points that users may face during their journey with your business.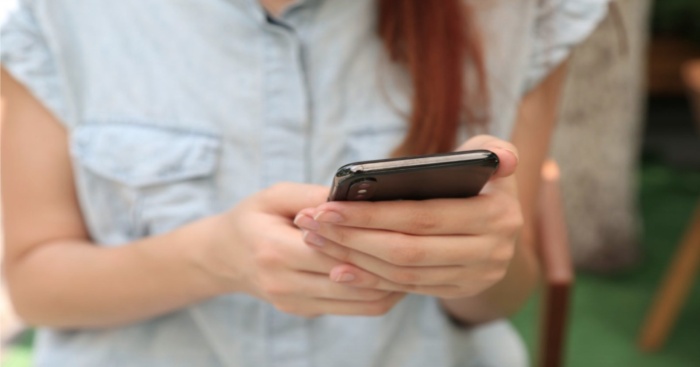 Why is it important?
As a marketer, this seems like a no brainer - of course, customers/users should be at the centre of everything we do. However, it can be challenging for employees to assess online customer experience and journeys. Internal teams know how to navigate around pain points, wait patiently for slow pages to load, and know how to navigate content. To an external user, these can be blockers and pain points that can prevent a user from completing their task, and they may not always be obvious. Brands can sometimes overlook pain points within omnichannel customer touchpoints including experiences on mobile, in apps and in-store and how these experiences blend together. For Amazon, thinking through customer experience is an ingrained part of their DNA:
Let's take a look at some brands that have a strong digital CX strategy...
Uber
As a regular user of Uber's app, it is clear to see that Uber have designed it with a clear customer experience strategy in mind, putting the user at the centre. Here are just some of the Uber app's features that ensure their customers have the most enjoyable and stress-free interaction with their brand:
'Share your ride' feature
It is clear to see that Uber's design team have thoroughly researched their users and considered the different needs they might have. For example, Uber considers the user's comfort and safety when using their service through their "share your ride' functionality. This features allows users to share their live journey details with a contact, allowing them to track their whereabouts and make sure they arrive at the correct location safely. This may appeal to people who usually feel vulnerable or uncomfortable getting into a taxi with an unknown driver, or when ordering a taxi late at night. In addition, to put customers at ease, the app gives you a profile of your driver before they pick you up so that you can learn a bit more about them, including the rating they have received from other customers.
Smooth payment process
For those that rarely carry cash, the app also appeals to customers as it allows them to add their bank card to the app so that Uber can automatically charge them for the ride as soon as it is complete. This makes for an easy and stress-free payment process. Before you order your Uber, the app will also give you an indication of how much your journey is likely to cost, and if there are any surge charges due to increased demand.  In addition, users can also charge their ride to their company account and if multiple people are riding, the app even allows you to split the fare amongst you to avoid that inevitable 'who's paying?' scenario. 
Uber pride themselves on ensuring your journey is as seamless as possible both online and offline, often these experiences are closely intertwined as explored above. Uber's huge growth and success over the last few years is a prime example of how a smooth CX strategy can benefit your business.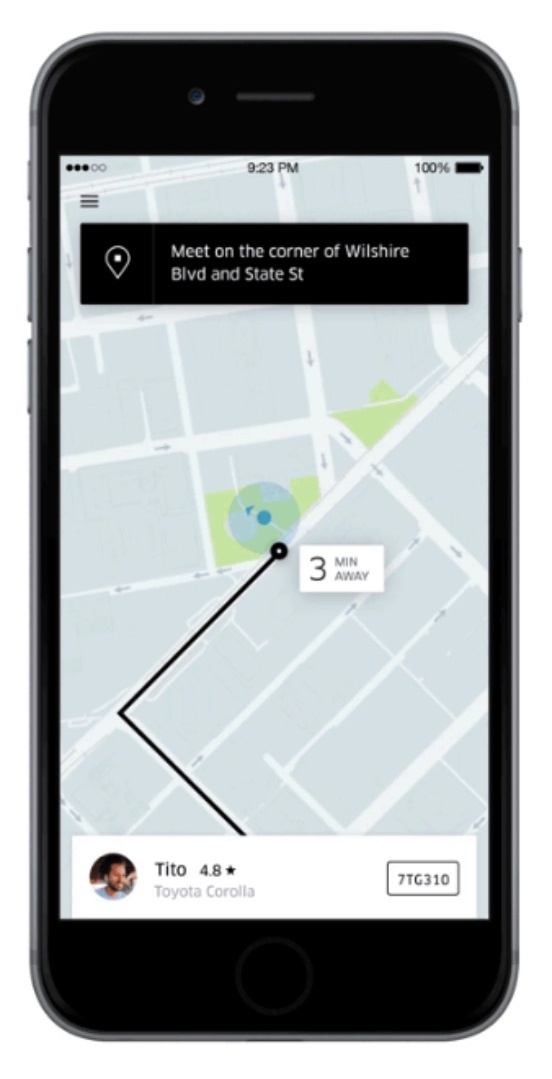 User Interface (UI)
Due to having a great UI, their digital platforms are incredibly intuitive for customers to navigate and complete their goal. As soon as the app is opened, the user is presented with the order page, where they can simply enter where they'd like to go and an Uber is ordered. The app also has a burger menu with other options that the customer may be looking for and notifies the customer of the whereabouts of their Uber.
Location artificial intelligence (AI)
Uber's app location AI makes it easy for their customers to get a ride quickly and avoids wasting time trying to find out the exact location they are in and entering the details into the app. This could be argued as a key USP that draws so many customers to Uber over waiting in a queue, or calling up a local taxi firm.
Asos
Asos is another hugely successful brand that puts the customer's needs first. The website is user-centric and allows customers to find what they are looking for in as minimal clicks as possible. Here are some of the websites most helpful features that make for a seamless customer experience.
Navigation
Navigation through the site is made simple through the use of clear call to action buttons, burger menu and search functionality, helping customers find exactly what they're searching for as quickly as possible. The search function also aids users by providing more specific search terms in hope to drill down the search results into options that will be most relevant to what the customer is looking for.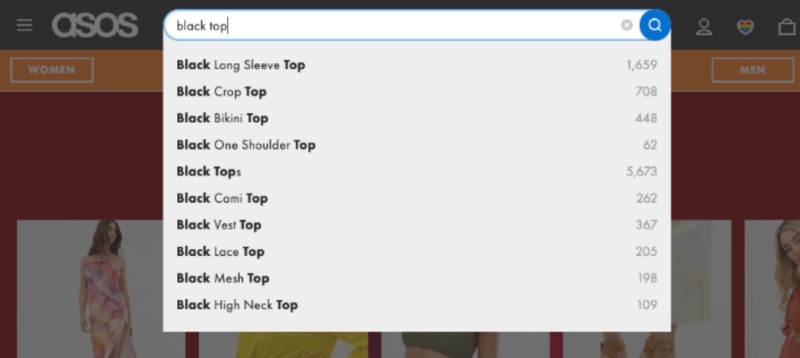 Augmented reality (AR)
Last year, Asos brought in a new AR feature that allows customers to view a clothing item on a variety of body shapes and sizes. Through a customer-centric strategy, Asos have been able to focus on issues that customers may be experiencing or doubts that they may be having when considering making a purchase. This feature is fantastic because it shows Asos really listen to their customers - buying clothes online without physically trying it on is a massive pain point for a great majority of users. How clothing appears online when worn by a model vs. how it looks and sits on a customer at home can be very different. 
Asos celebrates that everyone's bodies are different, innovating alongside current conversation trends. This feature has had great feedback from Asos customers:
Fit Assistant
Not sure what size is best for your body type or shape? As well as the model AR feature, Asos also offers a 'Fit Assistant'. All you have to do is enter some details about your body type such as your height, weight and hip shape and the Fit Assistant will determine the best size for you for that particular clothing item. The feature also works with shoes, asking the customer for information such as the brand and type of shoes they normally wear and the width of their feet. This feature saves their millions of customers from ordering the wrong size, and all the hassle that comes with returning an item and ordering a new one, eliminating a huge pain point in online shopping.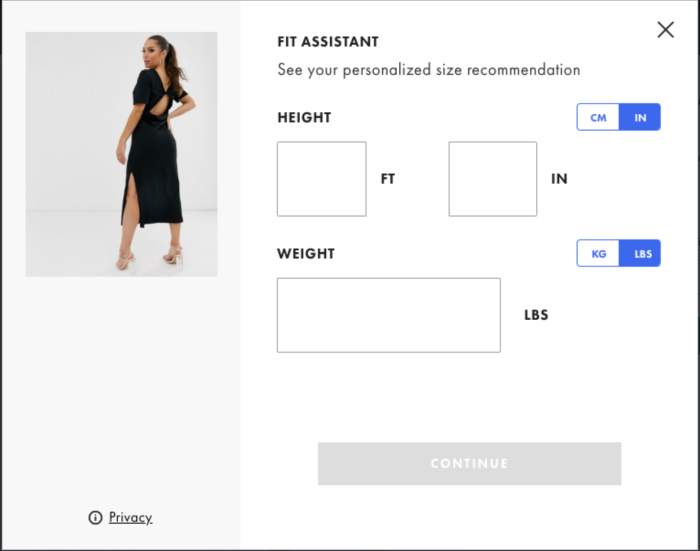 Where do I start?
Both Uber and Asos demonstrate clear customer experience strategies- both brands have taken the time to research their audience's wants, needs and pain points and harnessed this knowledge to influence their customer experience. 
By asking questions such as; "How can I make my customers lives easier?" and "How can I help my customers complete their goal on our platform?" you can simulate some typical user journeys and map these out on your current site. This task will enable you to highlight any potential blockers in your customer's journey and work with your team to eliminate them.
Another great way to enhance the delivery of your customer experience is to conduct a full customer experience audit of what you currently offer and identify pain points and areas for improvement. Blending both qualitative and quantitative insight will give you a holistic view of what your site is currently delivering well, and where improvements need to be made. An audit is best done by an external party, that will not hold any bias when identifying areas for improvement and should include both qualitative and quantitative data, and ideally user research.
At Graphite, user experience is at the centre of everything we design, create and develop. Our processes use both data and qualitative insight to give a full picture of what your customers are experiencing and identifying areas for improvement along the customer journey. We combine measurement of data and analytics alongside observation, heuristic analysis and user research. 
Please get in touch if you would like more information on what we can do to help you increase your customer experience offering and help you reach your full business potential.