6 minute read
Maximising value from your digital pharma content: Reuse, repurpose, refine
Discover how you can maximise value from your existing digital content through reusing, repurposing, and carefully considering the context.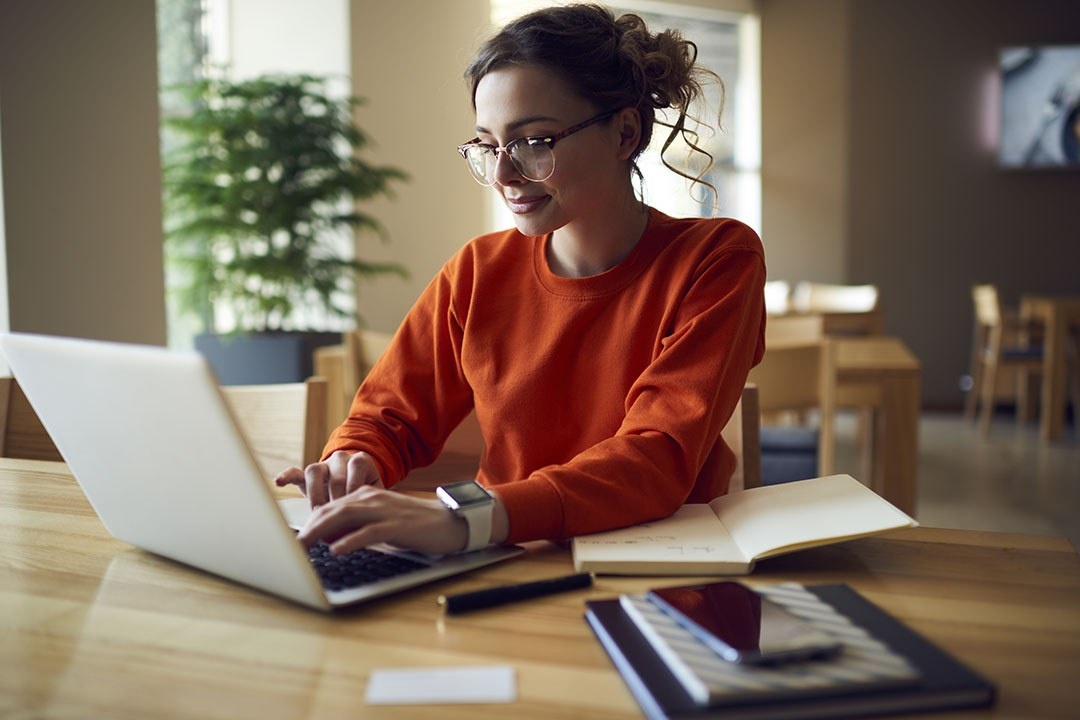 27 July 21
Pharmaceutical
Customer Experience
We recently surveyed a group of marketing and digital pharma industry professionals to get first-hand insight into what they were thinking when it came to building digital products and delivering first-class digital customer experiences in 2021. 100% of our respondents agreed that digital customer experience is a high priority for their business.
All of those surveyed said that they often faced challenges when creating content specifically for their digital channels, with 41% stating that creating engaging digital content was their number one issue. 
Here, we'll look at how digital pharma professionals can maximise the value from their existing digital content through reusing, repurposing, and refining.
Why should pharma businesses repurpose their content?
Undertaking the task of creating new content from scratch is a daunting prospect — one that often involves a vast amount of time, effort, and financial resources. For pharmaceutical companies, the added regulatory considerations of creating truly 'new' content pose a further obstacle. 
From our experience of working with health and pharma clients, we've found that there is often a wealth of existing content that is readily available but falling flat simply because of the context in which it's being used. The same content is regularly being re-used — usually without any edits — across all of the main channels where an HCP or patient might view it. Content that makes sense for use in an e-detailing call, for instance, might not make sense to the HCP when presented on a website without a rep there to provide support. 
Understanding the customer context is the first step to a tailored and more valuable experience.
How can content be repurposed? Processes, strategies, and best practices
Adding an understanding of the customer context to your existing content can help to keep the approval process straightforward, whilst increasing ease of use and value for the customer. 
By understanding how, why, and when a customer might need to access the content that you provide, it is possible to ensure that the content is not only valuable to the customer but also easy for them to consume in their specific use case.
Content is king… but why? 
You might be familiar with the statement "content is king" when it comes to digital experiences. In recent times, the importance of context when it comes to content has become an increasingly important consideration. 
Your content will be consumed by your customers across a variety of different times of day, situations, devices, and for several different tasks or uses. It is only by truly understanding and embracing the personas that you have created (and hopefully verified with research) to ground the authoring process in this context that you can begin to fully join up your content development and reuse approach.
Key contextual considerations
Personas: consider the persona first. What do you know about your customers? Is this for an HCP or patient? If they're an HCP, are they a GP or a specialist? 
Location: where will the customer most likely be when they interact with the content? At home, in the office, in transit?
Devices: IT-managed work PC? Personal device? Desktop/laptop/mobile? Older hardware or new?
Situation: If HCP, will they be sat opposite the patient? Could the patient be trying to understand their treatment alone at home following a diagnosis?
..and then what? 
Use best practices in order to accommodate these contextual clues. If your customer is most likely to be viewing on mobile, for example, you should break the content into easily readable chunks, or consider creating a video that is formatted to be viewed in portrait. 
Tip: HCPs generally prefer easily skimmable text as they are usually looking for something specific — you should avoid giving them a huge paragraph to read. 
Most importantly, talk to your customers often and listen to what they tell you. 
Example scenario: creating a dosing calculator
A brand team is briefing their digital team about a new product that is being launched. The product is an immunoglobulin that will be used to treat patients with Primary Immunodeficiency (PI) disease but can be quite tricky to get the dose correct, particularly when starting with a new patient. After talking to customers, the team decides that a dosing calculator would be useful to help HCPs.
There is no need to create new content from scratch in this scenario — the brief is simply to repurpose that content for use in a new format that will improve the customer (HCP) experience and increase engagement. 
Let's look at the contextual considerations in this example. 
What will it cost me?
The biggest change to working in this way, particularly for pharma, is the organisational cost which needs to be paid by those who push for this change.
Switching to a more UX (User Experience) or CX (Customer Experience) focused approach to content can be complex, but it's also one of the quickest and most effective ways to move the needle on KPIs that involve engagement.
For pharma businesses, this is likely to become even more important as we move into a world where the 'digital launch' will become more common, and the reliance on reps subsequently reduces.
How to get started
Understand your customer and their information needs by talking to them regularly 
Audit the content that you already have approved through the lens of the context for your specific personas
Prioritise based on customer value, rather than low hanging fruit
Involve regulatory colleagues early, or even better, create an agile approval workflow for minor content edits and repurposing that cuts out long approval times and enables agility in your content workflow 
Maintain the specific optimised versions of content per channel and monitor performance 
A reusable model for content repurposing
When undertaking a project to repurpose and reuse your content, the first and most important step is to learn about context from your customers by talking to them and doing research into their needs. This will inform all subsequent steps in the project. 
After the initial learning stage is complete, you should take what you have learned and break it down into groups that provide you with triggers to act upon in your content design. Break these triggers down further into groups and use them to inform your approach. You should not be using the same content everywhere, but rather tailoring it for the specific context in which the customer will consume it. 
This can be as simple as editing content to make it fit for use being read by an HCP on their own, whereas it may have initially been written for use in a key sales aid that was to be presented by a field sales representative. Considering what is different from the initial use case and making changes to ensure that it is fit for purpose is a key action.
Post-launch, you should continue to refine your content by talking to customers and looking at data and analytics to see if you have succeeded, and where there may be room for tweaks or improvements. 
By adopting this approach, you'll have a repeatable method for getting the maximum possible value out of your existing content by refining and reusing it in a way that is appropriate for the context it will be used in, and will ultimately resonate with and build engagement amongst your customers. 
Put your new content strategy into action  
Implementing these techniques will help companies develop an efficient content strategy in order to better engage with their customers and reach their full business potential. 
Need some help? Whether it be through user research, customer experience strategy, or UX and UI design, Graphite Digital can help you create seamless digital experiences for your customers. If you want to find out more, get in touch for a chat.