7 minute read
How to conduct remote user research
Our top tips, tools and advice to help you carry out user research remotely.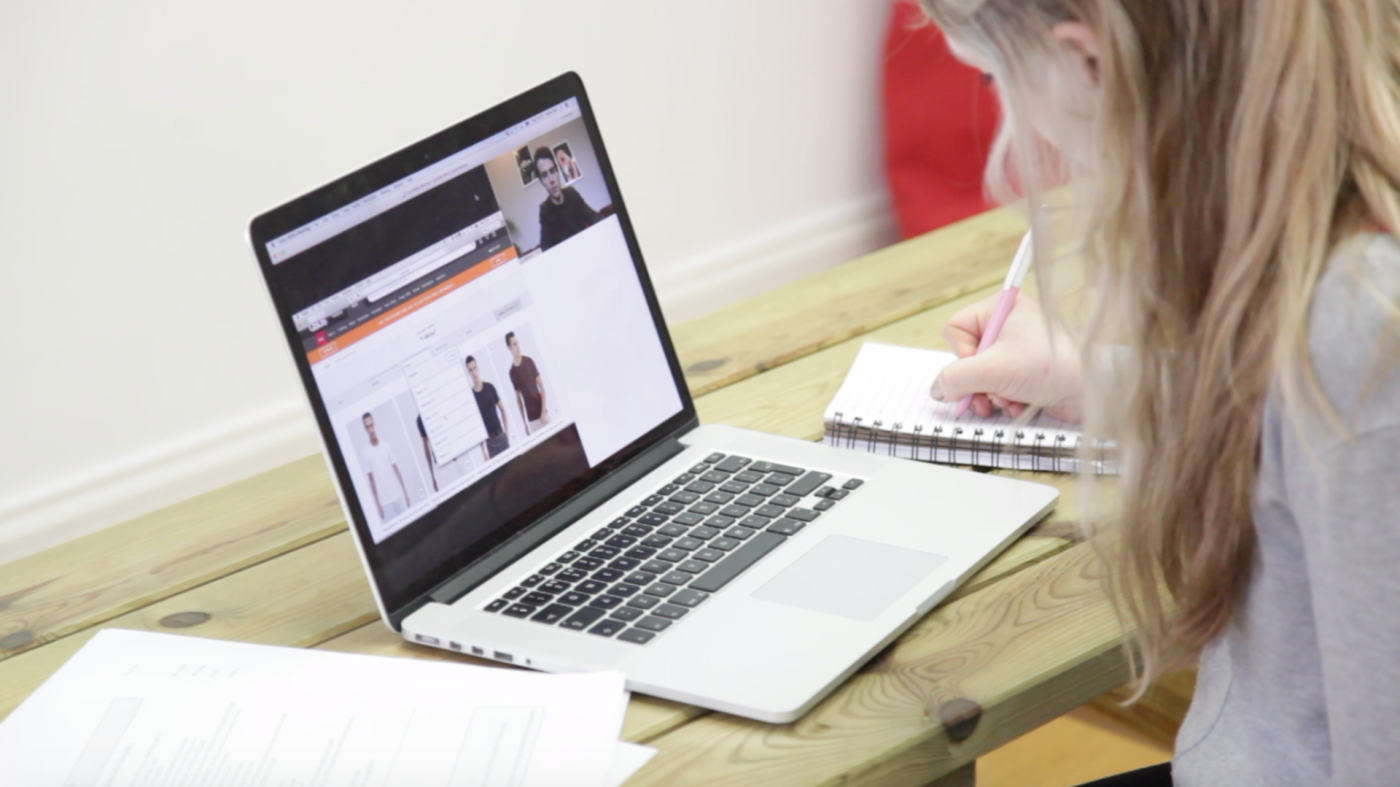 Conducting remote user research is a good way for organisations to keep focussed on their customers. For companies that have switched to remote working during the current COVID-19 crisis, this article gives useful information on how you can adapt your user research methods. I have always been an advocate of remote user research.   
There are two main reasons remote user research works:
1. You usually find it easier to recruit your sample
As people don't have to travel or take time off work, it's usually quicker and easier to recruit your sample. 
2. You can recruit a representative sample
Having a representative user group is invaluable, and you could argue that research is pointless without it. If you have the wrong user, you may glean the wrong insight, which in turn could lead to the wrong solution. You can get a broader representation of your end users with remote research.
For example, if you are conducting research for a UK wide energy supplier based in London, and the research is in person, you might hold it in London. In this example, it would be both expensive and complex to execute in person research with a geographically representative sample of end-users.
For a remote project, it would be relatively easy to get your users in locations across the UK, or across the world if you are working for a global organisation.
How to conduct remote user research?
While not all user research methodology can work remotely, some methods are the perfect fit. If you are looking to conduct user research remotely, here are some suggestions of how it could work:
Discovery Interviews
Discovery interviews are a perfect fit for remote user research. Create a discussion guide and set up a remote video call with your interviewees using apps like Zoom, Google Hangouts or WebEx. The technology allows you to share your screen so the user can see any materials you want them to view. Using a collaborative note-taking tool like Miro can also help as you can share notes, ideas or map a user journey or scenario.
Card Sorting and Tree Testing
Card sorting and Tree testing can be tricky to conduct remotely, but there is software available that makes it possible. You could try the Optimal Workshop suite of research tools. You can perform tasks in days using tools like Optimal sort, which enable you to discover how people label and group ideas or Treejack that helps you to gain the insight you need to build a site structure that works for users. Some workarounds allow you to moderate those tasks online too. For example, you can use a link yourself rather than sending it via email. You can call people, share the link with them and get them to share their screen and then record your screen. If you have a usertesting account you can do the same and do it via that platform.
User Testing
While I wouldn't recommend all user testing is conducted remotely, it can certainly work in some situations and is better than not doing any user research.  
When I'm conducting in-person user testing, it's usually streamed to others to review. Many tools have been created specifically for remote user testing. You could try lookback.io, which allows you to stream testing to the broader team and record sessions, as well as take timestamped notes. You could also try usertesting.com, which helps you to see, hear and talk to your customer remotely as they engage with your products or apps. Find out more about how usertesting.com works and when it's best to use it. I recommend running a test beforehand as there can sometimes be software glitches if running on a mobile device, but testing can usually eliminate them. Also, make sure you give your users an excellent brief.
Usability Testing
Usability testing is also a possibility remotely and can be beneficial when it's hard to get participants or timeframes are tight. I believe that moderated usability testing is best, but you can also get some useful unmoderated insights. In a moderated test you can ask the user to share their screen and watch the test remotely while communicating via phone or chat. This means that you can still ask users to talk through what they're doing, ask questions for clarification and dive deeper into issues after tasks are completed. It's best to pilot test your usability test to ensure all is understood. 
Diary Studies
Diary studies are almost always run remotely anyway; they allow users to track entries about their everyday lives with a log, diary or journal about their experience. Diary studies collect qualitative information by having participants record entries about their everyday lives in a log, diary or journal about the activities or experiences being studied.
Guerilla Testing
Guerilla testing is not necessarily a technique that you would run remotely, but there are options. At Graphite, we have recently been in a situation where we planned to carry out a series of guerilla tests to execute some fast-paced design iterations. Due to the current global crisis, shortly after the initial planning, we found ourselves on lockdown. 
We still needed the insights immediately as the launch date was vital for our healthcare client and couldn't be delayed. We have run a trial that we are calling "remote guerilla testing". We were able to recruit via social media at speed and set times for people to view wireframes and concepts. The aim was to execute this process multiple times during the design process, to enable us to move forward with momentum while gleaning valuable insight. This particular test is looking at the discoverability of specific categories in a semi-designed state. So for this research, the users and personas are less relevant. When the product is fully designed - we'll conduct full user testing. Watch this space for feedback on this experiment.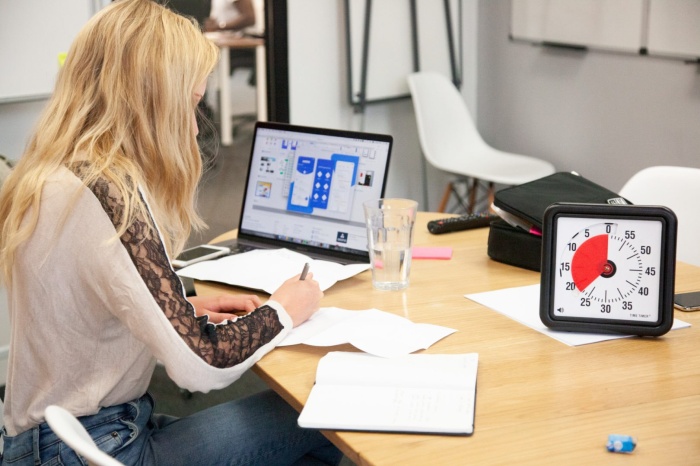 All quantitative research methods including A/B testing, analytics and surveys, are already remote usually, it's incredible just how much you can discover. However, there can be some negatives. Some methodology, like contextual studies, can't be progressed remotely, and for some insights, in-person user research provides benefits that are hard to replace. Here are a few of the drawbacks:
As a research consultant, I moderate in person and I am able to observe body language and tone, and can also provide reassurance to interviewees. It's harder to see visual prompts such as hesitation, confusion and frustration via video. 
Testing on mobile and seeing the user at the same time can be tricky, sometimes helping users set up can eat into research time or cause frustrations.
Overall, there are so many positive reasons to run remote user research and remember that some research is better than none at all. While you may not be using the perfect method, you can gain valuable insights that can direct decision-making. Whenever you are conducting research, ensure that you are collecting consent, you have clear objectives and possibly a set of hypothesis or assumptions. Download our guide to user research, find out more about our user research services, or contact us for a chat.