5 minute read
How Digital Innovation is Helping to Build A Fair and Healthier World
For World Health Day, we take a look at how digital is breaking down boundaries in the health sector.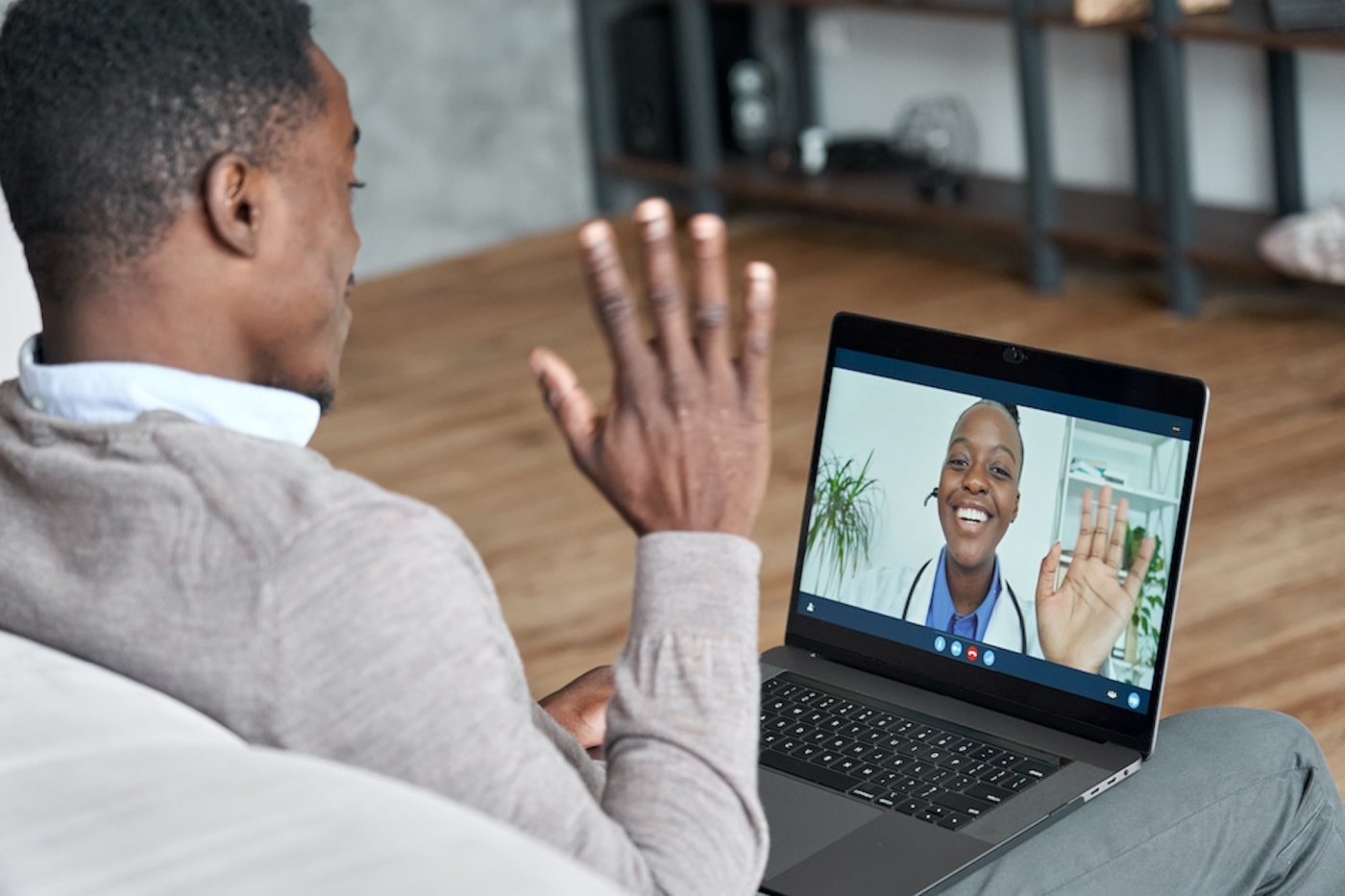 by

Thomas Michalak
01 April 21
Digital Innovation
World Health Day
World Health Day, is a campaign launched yearly by the World Health Organisation (WHO) to try to create awareness of issues in the health sector and promote change. Through this year's theme; 'Building a fairer, healthier world', WHO are encouraging discussions around the inequalities within healthcare highlighted by the COVID-19 pandemic and are calling out to leaders to help prevent this.
In aid of World Health Day 2021 and this year's theme, the Graphite team came together to reflect on some of the ways that digital innovation is supporting the movement towards building a healthier world and creating fair opportunities for everyone across the globe to get access to great healthcare.
Graphite specialises in creating exceptional digital experiences for healthcare and pharmaceutical companies around the world. We are passionate about making the lives of HCPs and patients simpler through delightful UX Design, impactful User Research and a brilliant CX Strategy.

How the growth of Telehealth and Telemedicine is reducing hospital (re)admissions
What are Telehealth and Telemedicine?
Telehealth helps deliver treatments and points of care for patients through services such as mobile/pop-up clinics, home delivery of medicines, and digital Locum's.
Telemedicine helps to prevent hospital admissions by creating awareness of potential health concerns in patients before they have the opportunity to progress. Examples of preventative telemedicine are virtual consultations, wearables, health apps and remote monitoring/diagnostics.
Reducing hospital admissions
Telehealth and Telemedicine has seen incredible growth over the past year, with only 11% of US consumers using Telehealth in 2019, to 46% now regularly using telehealth to replace physical visits (McKinsey 2020).
During the COVID-19 pandemic, a time where healthcare was restricted by not being able to meet patients face-to-face, telehealth and telemedicine have been instrumental in helping patients all over the world receive the medical advice and care that they need. Throughout 2020, healthcare providers have worked to rapidly scale their telehealth offerings and are now engaging with 50 to 175 times the number of patients via telehealth than they did before COVID-19 (Mckinsey 2020).
Outside of its use during the pandemic, there is growth in telehealth and telemedicine services in the US to help reduce excessive patient readmissions to hospitals. The Federal Government cut payments to US hospitals that have high rates of readmissions, so it is important that telehealth prevention methods are effectively utilised to ensure the recovery of patients and to deliver the best care.
Is Telehealth here to stay?
It seems patients aren't ready to rush back into the way healthcare was before the pandemic either. It's reported that 77% of US survey respondents said that they'd be willing to use at least one type of telehealth technology once the pandemic has ended (Dave Muoio, 2020). In fact, there was an overwhelming response from Millennials and Generation Z respondents that said they would be willing to pay more for their healthcare with an online-only provider due to convenience (Dave Muoio, 2020).

How digital is helping to support the health and care of veterans
Although the use of digital is growing in all industries, we need to be considerate of the older generations that don't have the same natural affinity for complex technologies that younger generations possess. Studies have shown that veterans are much less likely to use telehealth services (Oxford Academic 2020). This could be very dangerous as if doctors are unable to check in with patients via telehealth, their illnesses and conditions could dramatically worsen. Therefore, innovative thinking needs to be done to ensure that veterans aren't left behind. We need to ensure we are introducing technology to veterans that are intuitive, have a great user experience and a clear user journey so that they can fairly access their healthcare and aren't put off.
It was recently announced that the Digital Medicine Society (DiMe) and Department of Veterans Affairs (VA) have formed a partnership and have begun creating strategies to maximise the benefits of digital innovation for veterans who depend on the VA for care.
These innovations have started with a bang with the VA joining up with Fitbit to provide 10,000 veterans with free memberships to help track their ongoing conditions and general health and wellbeing.
How digital is helping to reduce the cost of medicine and make pricing fairer across the world
The price of medicine fluctuates dramatically, with the cost of a standard unit of insulin ranging from $6.94 in Australia to a staggering $98.70 in the US. But we're hoping Amazon, who is determined to become Earth's most customer-centric company, will flatten this stark price contrast after the announcement of their digital pharmaceutical venture. Amazon Pharmacy will allow users to be able to order prescriptions online with Prime members enjoying free two-day delivery. With faster deliveries and unquestionable convenience, this digital-first service is also set to serve discounts reaching up to 80% on generic medicines and 40% on prescribed brand-named drugs. Amazon Pharmacy's digital platform has the opportunity to reduce collusion, country-specific price-fixing, and help more people around the globe to easily access the medication they need online. If other companies were to follow Amazon's approach, it would create the disruption needed in the market to help create fairer pricing models around the world.
The timing for this is perfect. People in today's world, even with COVID-19 on the verge of defeat, are now in the habit of wanting to do everything from home. Coupled with the fact that Amazon Pharmacy will no doubt provide a level of global transparency around drug prices.
However, this is not just beneficial to Amazon's customers. Amazon Pharmacy will allow the organisation to get closer to completing a full data circle of their customers, and own the customer experience across all services - even more so than they do already. Obtaining meaningful data on pharma and health-related searches will contribute to their intelligence on user trends and behaviour types, which will no doubt further define their marketing and UX strategies.

How user-centric digital experiences empower patients and deliver compassionate healthcare
Within the healthcare and pharmaceutical industry, an element of compassion is paramount when building digital products. After all, you're not building a product that's simply solving transactional problems, your product could be facilitating someone's journey to recovery.
Digital health and pharma experts value the importance of compassion and truly understanding the needs of their users. Conducting user research ensures that their patients receive a respectful and sensitive customer experience, that's informed by data. Thanks to progressive digital innovation, personalised and targeted customer experiences have allowed patients to feel a sense of psychological safety when engaging with health services. This creates empowerment for patients who will happily engage if they feel safe in the knowledge that A) the product or service has their best interest at heart B) they're confident the outcome will be positive.
Adopting a lean strategy has proven to be effective when building customer experiences. It allows teams to pivot and iterate quickly based on customer feedback; this means you're constantly validating what you're doing by frequently checking in with your users to make sure you're still delivering what the patient needs. If done right, you're able to easily change direction without incurring minimal cost and resources.

Healthcare innovation with Graphite Digital
We wholeheartedly believes in WHO's message for this year's World Health Day and that digital technologies such as those explored in this post are key to building a fairer and healthier world for everyone. 
We work with healthcare and pharmaceutical organisations around the globe to achieve digital transformation, create exceptional user experiences and innovate to achieve business goals. Why not share your challenges with us in an Innovation Workshop, or Design Sprint? Alternatively, feel free to contact us to learn more.

Get in touch